Powered by Amerisleep, EarlyBird brings together a dedicated team of sleep science coaches, engineers, and product evaluators. We meticulously examine Amerisleep's family of products using our unique product methodology in Amerisleep's state-of-the-art laboratory. Our commitment to sustainability is reflected in our use of eco-friendly foam in our products. Each article we publish is accurate, supported by credible sources, and regularly updated to incorporate the latest scientific literature and expert insights. Trust our top mattress selections, for your personal sleep needs.
Key Takeaways
Convenience and Comfort: Mattresses in a box offer the convenience of online shopping, free shipping, and the ability to try out a mattress in the comfort of your home. This eliminates the need to visit physical stores and allows you to sleep on the mattress for an extended period to determine if it suits your needs.
Consider Your Sleeping Style: Your preferred sleeping position (side, back, stomach, or a combination) and your body weight can significantly impact the type of mattress that will be most comfortable for you. Different mattress types and firmness levels are better suited for specific sleeping styles and body types, so it's important to consider these factors when choosing a mattress.
Quality Matters: Not all mattresses in a box are of the same quality. Pay attention to factors such as mattress warranties, sleep trials, return policies, and brand reputation when making your selection. Look for certifications like CertiPUR-US, Greenguard Gold, or GOTS/GOLS Organic to ensure the materials used in the mattress meet certain safety and environmental standards.
You probably found this article because someone you know just got a mattress delivered to their house in a small box and you're wondering…is that really a thing? Yes, it is! And it's more than just a passing trend.
What is a Mattress in a Box?
We can't talk about beds in a box without talking about the ubiquitous foam mattress— since 2006 when the first bed in a box was invented (by a company called Bed in a Box, of course), memory foam has only risen in popularity. That's because memory foam lends itself well to being compressed, rolled, and stuffed in a box.
Beds in a box were born out of the need for customers to try out a mattress in their own home before committing to it. Instead of trekking to the nearest mattress store (or stores) and trying out dozens of beds for a few minutes each, you can now buy a bed online, get it shipped to your house, try it in your own room with your own bedding, and even return it for a full refund within a certain time period.
Best Mattresses In A Box
Quick Guide: A 30-Second Summary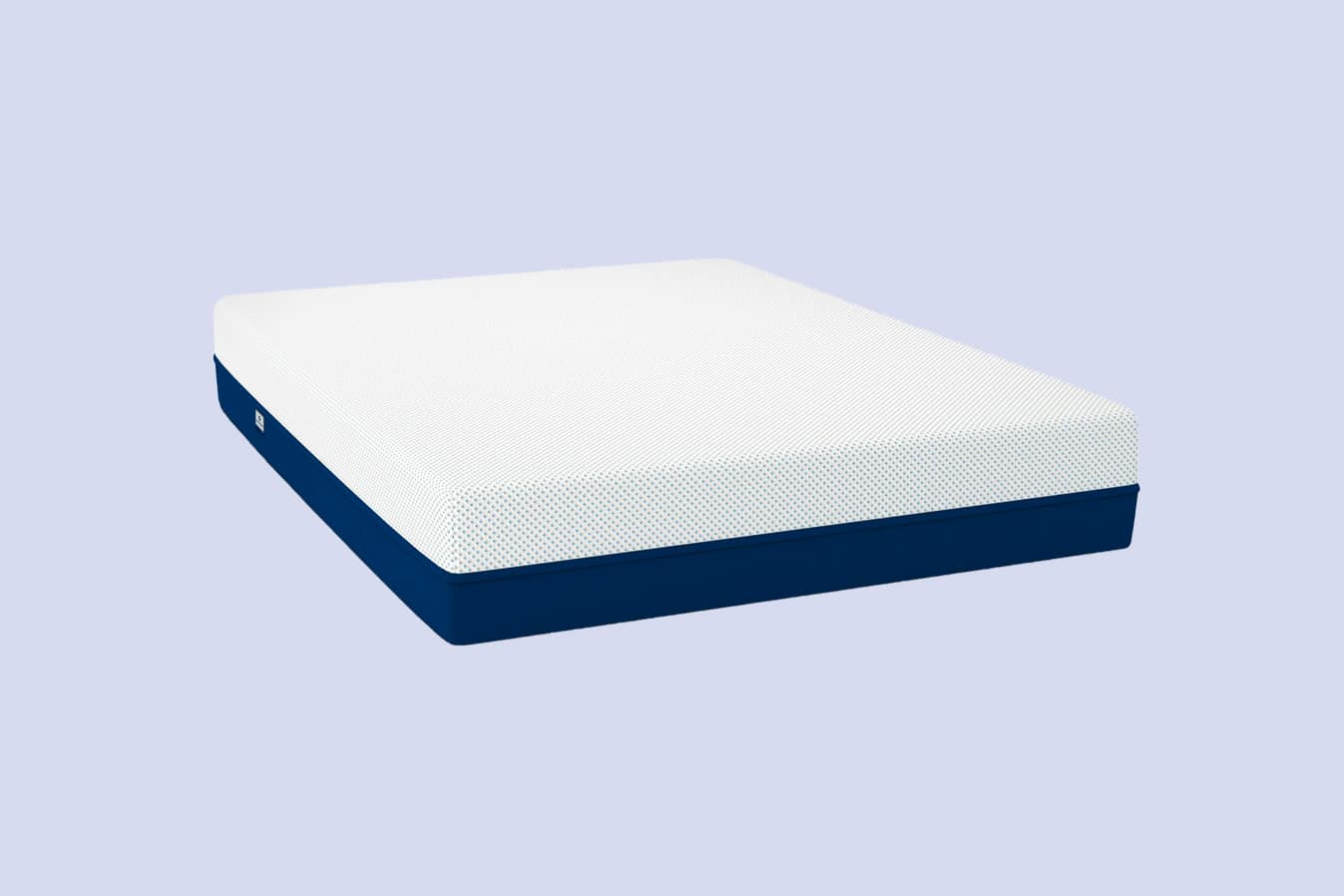 Price Range:

$1049 to $2198

Mattress Type:

Memory Foam

Firmness:

5 to 6 out of 10 (Medium)

Available In:

Twin, Twin XL, Full, Queen, King, California King, Split King
Mattress Highlights
Memory foam with plant-derived oils
Five zones of targeted support and pressure relief
Sag-resistant base for mattress longevity
Recommended For
Most sleeping styles
Hot sleepers
Couples
Eco-conscious shoppers
The AS3 is the customer favorite thanks to its balanced medium-feel.
Quick Summary:
Balanced medium firmness ideal for most
Bio-Core® extends the life of the mattress
If a bed-in-a-box brand only makes one mattress, usually it's a medium-feel because that firmness appeals to side sleepers and combination sleepers, and these are the two most popular sleeping positions. Even back sleepers can enjoy a medium mattress if they prefer softer feels.
Hence, a medium mattress appeals to the widest audience. Because of this, medium mattresses work well for couples, too, since they are evenly soft and supportive, two things most consumers want in a mattress.
The AS3 has three inches of Bio-Pur® layer (one more inch than the AS2), so it's a bit softer and more contouring for side and combination sleepers. These three inches of Bio-Pur® create a comfortable, cool sleeping surface, particularly when paired with our advanced Refresh mattress cover.
The mattress also adjusts to your sleeping position while relieving pressure points, thanks to Bio Pur® and the transition layer of Affinity foam. The Affinity foam has hexagonal cutouts, arranged in a pattern known as HIVE® technology, to help the mattress flex with the body.
The two-inch thick Affinity layer is followed by seven inches of sturdy Bio-Core®. The responsive Bio-Pur® layer limits motion transfer so you won't feel the shifting movements of your partner during the night.
Deb highly recommends the Amerisleep AS3, citing the improved comfort, reduced back pain, and better mobility she experienced after just a few days of use. She initially had reservations about buying a mattress online, even just one she planned to use in the guest room, but found the positive reviews and return policy reassuring. She's so pleased with the purchase that she has even moved into the guest room to enjoy the comfort and support of this mattress over her previous one.
Doc praises the Amerisleep AS3 as the most comfortable one they've ever slept on. They express high satisfaction, noting that even after four years of use, the mattress remains as comfortable as it was on day one, with no loss of shape or sagging. Doc even wishes that hotels offered mattresses of the same quality when they travel.
EC describes the Amerisleep AS3 as fantastic. They first experienced this mattress at a friend's house and were so impressed that they immediately inquired about its source and ordered one for themselves and their guestroom.
Not only is the AS1 the firmest, but it's also the shortest and only two-layer mattress Amerisleep sells. For those seeking a notably firm bed, the AS1 is perfect for you.
Like all other Amerisleep mattresses, the AS1 has a lightweight, breathable cover designed to regulate your temperature and boost deeper sleep. The AS1 is one of Amerisleep's best mattresses for stomach and back sleepers but is too firm for side sleepers.
As we mentioned, the AS1 has two layers: a 2-inch Bio-Pur® comfort layer followed by 8 inches of Bio-Core® support foam.
When you lay on the AS1, the 2 inches of Bio-Pur® contour and mold to your body, but doesn't allow for too much sinkage as it's only 2 inches thick. What gives this bed it's substantially firm feel in comparison to Amerisleep's other beds is its lack of transition layer; right below the soft Bio-Pur® is firm Bio-Core®.
You sink ever so slightly into the memory foam layer, but end up hitting the firm Bio-Core® below, providing solid support. If you're somebody with pain, the AS1 may feel too firm, and the lack of zoned technology may not be ideal. The best firm mattress for pain would be Amerisleep's next-firmest model, AS2.
Quick Summary:
Amerisleep's only 2-layer mattress offers a notably firm feel
Lack of zoned support technologies makes this bed a poor choice for those with chronic pains
Virtually zero motion transfer due to the firmness and foam
Best for stomach and back sleepers but too firm for side sleeping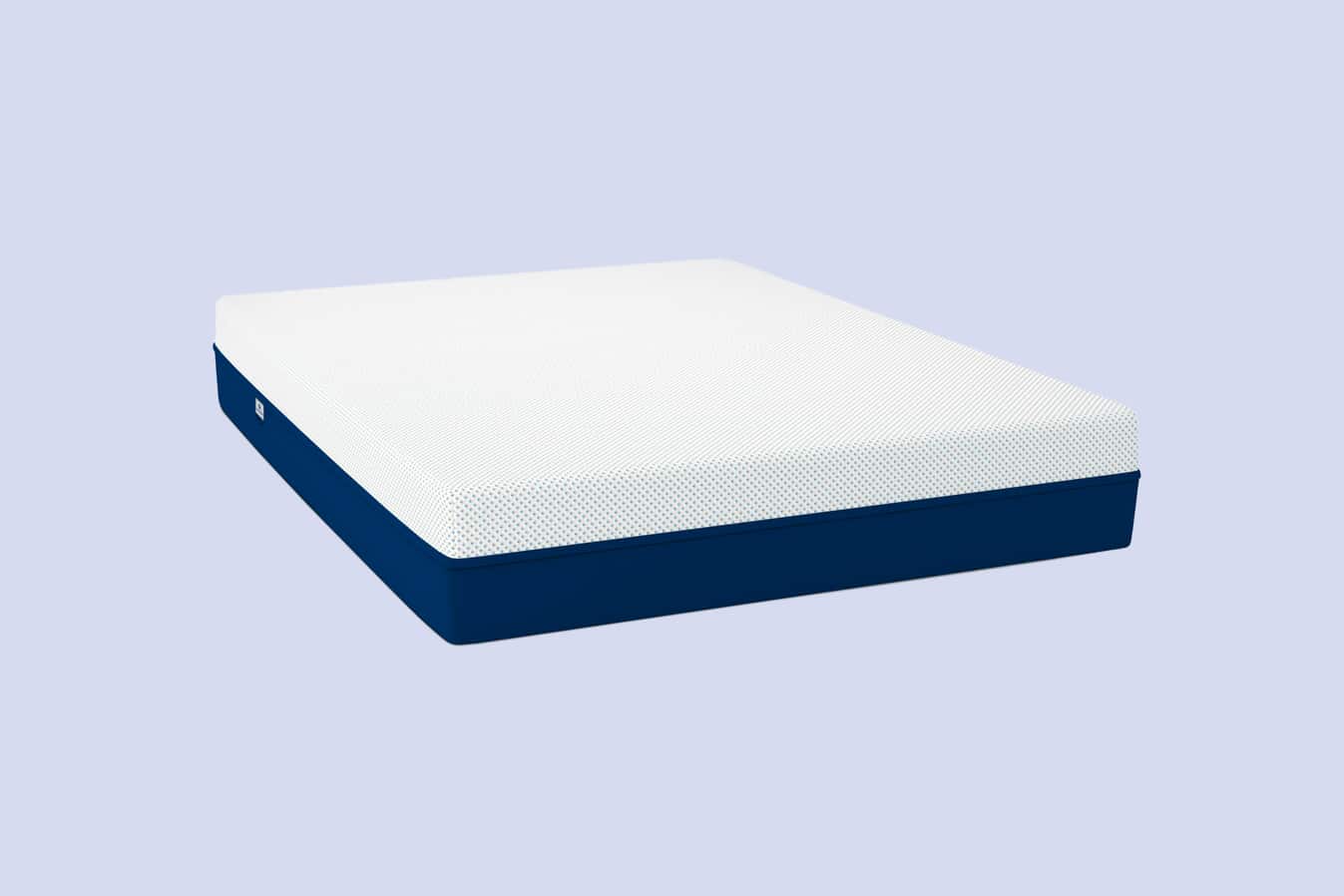 Best Mattress for Back Pain
Amerisleep AS2
Price Range

$949 to $1998

Mattress Type

Memory Foam

Firmness

7 out of 10 (Medium-Firm)

Availability

All sizes

Warranty

20 Years

Thickness

12 Inches
The AS2 is a medium-firm model that appeals to stomach and back sleepers who need slight cushioning.
Mattress Highlights
Memory foam molds to the back's curves for relief
Targeted lumbar support from transition layer
Recommended For
Back and stomach sleepers
Heavyset sleepers
Back pain sufferers
The medium-firm AS2 appeals to heavy sleepers who like a firmer surface, sleepers with back pain, or back and stomach sleepers. Business Insider even ranked the AS2 as their number one recommended mattress for back pain sufferers.
Each layer of the AS2 does something different for the overall support and feel of the bed. The top 2-inch layer of breathable Bio-Pur® gives you a soft place to rest. Below the Bio-Pur® is the Affinity transition layer with Surface Modification Technology (SMT). This three inch-layer has HIVE® technology, which adapts to your changing positions during the night, supporting you where you need it most.
The seven-inch Bio-Core® layer reinforces the softer layers above it and extends the life of the mattress beyond the average 7-8 years for memory foam beds.
Quick Summary:
Affinity transition layer buffers between Bio-Core® and Bio-Pur® layers for extra support
HIVE® technology relieves pressure points and dissipates heat
Medium-firm feel gives stomach and back sleepers slightly more cushioning than the AS1
Limited motion transfer thanks to the advanced open-cell foam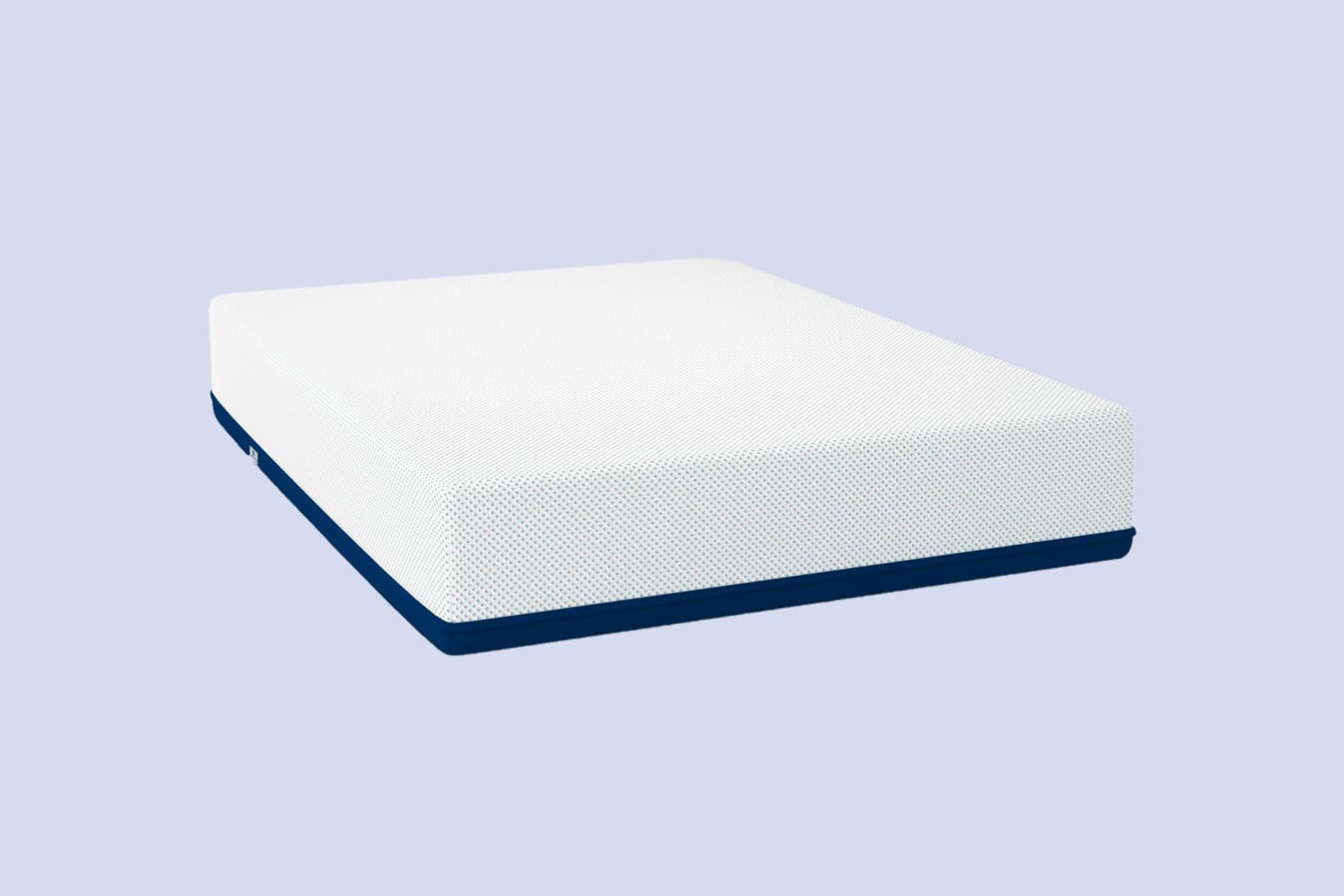 Best Soft Mattress
Amerisleep AS5
Price Range

$1649 to $3398

Mattress Type

Memory Foam

Availability

All sizes

Warranty

20 Years

Thickness

14 Inches
Amerisleep's best plush mattress, the AS5's softness appeals to side and petite sleepers alike.
Mattress Highlights
Plant-based memory foam feels plush and eases tension
Active Flex increases bounce without limiting softness
Pocketed coils feature edge support for durability
Recommended For
Side sleepers
Hot sleepers
Petite sleepers
Plus-size sleepers
The AS5 is Amerisleep's softest mattress and also their best mattress for heavy sleepers. The AS5 has an extra layer of material in it no other mattress has, which makes it suitable for sleepers over 250 pounds. This extra material, Active Flex, is a responsive poly-foam in place to prevent you from sinking too far in the mattress. It gives the bed a bit of bounce and prevents you from feeling "stuck" in the bed.
Quick Summary:
Amerisleep's best bed for sleepers over 250 pounds
Equipped with Active Flex to prevent uncomfortable sinkage
HIVE® technology promotes healthy sleeping positions and proper alignment
Best for side and back sleepers, but never stomach sleepers
The AS5 has a similar makeup to the AS3, containing 3 inches of Bio-Pur®, 2 inches of Affinity and HIVE® technology, and 7 inches of Bio-Core®. But again, what sets this bed apart is its inclusion of Active Flex directly underneath the layer of Bio-Pur®.
When you sleep on the AS5, the top layer of Bio-Pur® will contour to you, while the Active Flex below keeps you lifted "on top" of the mattress, rather than cradled within; this is exactly what heavier sleepers need in a plush mattress to prevent uncomfortable sinkage.
Andrea, who has owned the Amerisleep AS5 for nearly 5 years, praises its durability and performance. Despite accommodating 2 adults and 2 dogs, the mattress has maintained its shape with no signs of sagging or loss of support.
Jen and Steve are thrilled with their AS5 mattress, emphasizing its supportive yet soft qualities. They note that the mattress has alleviated pressure point pain in their shoulders and hips, enabling comfortable sleep in various positions. Additionally, they appreciate that the mattress didn't emit any chemical odors upon setup, making it a pleasant choice for those sensitive to such smells.
Jontay is highly satisfied with the AS5 mattress after sleeping on it for around two months. They describe it as very soft, comfortable, and supportive. They also find the price reasonable and express their willingness to repurchase this mattress if given the choice.
Benefits of Amerisleep Mattresses in a Box
Amerisleep might seem like just another bed-in-a-box online mattress retailer, but our unique foams and eco-friendly manufacturing sets us apart from the others. Most bed-in-a-box brands only make one or two models in the medium to medium-firm range. We offer five different firmness options with varying foam layers; each mattress is built to offer a customizable experience for every type of sleeper.
Bio-Pur® Foam
Bio-Pur® is unlike other comfort foams in the bed-in-a-box market because it's partially plant-based, indicating fewer off-gassing odors. All memory foam is made using petroleum, a nonrenewable resource that can create an off-gassing odor when the mattress is unboxed. To offset these concerns, Amerisleep replaces a fraction of the petroleum in their foam with castor oil, a more sustainable and eco-friendly oil.

Bio-Pur® has an advanced open-cell construction, too, meaning there are more air channels between the foam particles. This translates to a cooler, more responsive mattress. In fact, Bio-Pur® is five times more breathable and retains its shape ten times faster than memory foam.
Affinity Layer with HIVE® Technology
The Affinity Layer with HIVE® is Amerisleep's transition layer, meant to buffer between the softer comfort layers above it and the stiffer base layer below it. HIVE® stands for Harnessing Intelligent Ventilation and Energy, which describes exactly what this layer does. The Affinity layer is covered with hexagonal-shaped cutouts grouped closer together where you need more support (in the head, back, and feet) and farther apart where you need more pressure-relief (at the shoulders and hips).
The Surface Modification Technology of this layer adjusts to your sleeping position during the night, so you never feel stuck, trapped, or stiff. In other words, the mattress should feel the same no matter your position. As you can imagine, this layer improves motion isolation as well, so you don't need to worry about bouncing around or falling off the mattress.
Bio-Core® Foam
The Bio-Core® layer is in every Amerisleep mattress. Like the Bio-Pur®, it's manufactured using eco-friendly VPF. Even though this layer is made of foam, it's highly supportive— in fact, it's the reason Amerisleep can provide a longer warranty than most brands (20 years). It extends the life of your mattress and keeps the softer layers above it from sagging or sinking.
No-Risk, 100-Night Sleep Trial
Like most bed-in-a-box brands, Amerisleep offers a sleep trial so customers can try out their bed for a number of nights before deciding to keep it. They recommend you try out the mattress for at least 30 nights before initiating a return, and you can return it any time after that within 100 nights.
If you decide not to keep the bed after 30 nights, Amerisleep will help you donate your mattress and issue a full refund (with a donation receipt)— no re-packing your mattress and shipping it back.
Backed by a 20-year Warranty
The mattress industry's standard warranty length is 10 years, and since most mattresses last for about 7-10 years anyway, this accounts for any defects or issues that may come up while the customer owns the mattress. Amerisleep offers 10 years longer than the industry standard because we are that confident in our beds' durability.
Most mattress warranties cover the same manufacturing defects, although the specifics differ from brand to brand. Most companies cover sagging of 1 inch or more, like Amerisleep does.
The warranty also covers broken cover zippers, undone seams, and other defects not caused by normal use.
Amerisleep's mattress warranty is prorated, meaning it's split into two time periods wherein the responsibility to pay for repairs falls to the customer after a certain time. During the first ten years of the warranty, customers can get their mattress replaced or repaired by Amerisleep at no extra cost. After the first ten years, customers will pay 50% of the original cost for a replacement or a certain percentage of repair costs, as well as shipping.
All mattress warranties specify the type of foundation customers need to use with their mattress—if used on an incorrect or incompatible foundation, the customer risks voiding the warranty. We recommend using our mattresses on a solid base, such as a platform bed (not box springs). If you are using a slatted base, the slats should be no more than 2.75 inches apart.
How Do I Set Up My Mattress in a Box?
A basic bed in a box is compressed and rolled using a special machine. It is usually made of some kind of foam: memory foam, poly-foam, latex foam, and so on. Other mattress types can be shipped in a box as well, such as hybrids (50% foam, 50% coils), but this practice is not as common. Innerspring beds have thick coil support layers, which do not do well when compressed and rolled by a machine.
When your bed in a box arrives, you simply have to cut open the package and carefully slice into the vacuum-sealed plastic encasing the mattress. As soon as you let the air out of the vacuum-sealed bag, the mattress will begin to expand. Most companies recommend letting the mattress expand and air out for about 24 hours before sleeping on it, but if you want to try it out right away, you shouldn't do any damage to the bed.
Most bed in a box brands operate as online mattress "showrooms," so you have to rely on mattress reviews and articles like this to choose a compatible bed.
Choosing a High-Quality Mattress in a Box
Some mattress brands stand by the claim that you simply cannot stuff a high-quality, luxury mattress into a box. After all, if you have to shrink it and pack it that tightly, doesn't that compromise the quality? The short answer is no— most bed-in-a-box brands use materials that are easily compressed without being damaged.
With that said, not all beds in a box are the highest quality. You can use these parameters to determine if a mattress meets your preferences and quality specifications.
Warranties, Sleep Trials, and Return Policies
A warranty "warrants," or "ensures" the product you buy is protected under certain terms and conditions for a predetermined length of time. Mattresses most often come with a 10-year warranty, while some companies offer longer warranties thanks to their more durable materials. The lifespan of your mattress depends on the mattress type, material quality, and how well you maintain it.
Mattress warranties vary in what they cover, but most brands will offer protection for these basic issues:
Sagging or indentations. The average depth covered here is about 1 inch, though some companies cover shallower indents, and others will not cover indents until they are 1.5 inches deep.
Undone seams in the cover or pillow top.
Broken zipper (usually on the cover).
Bunched-up foam.
Burst or broken coils.
Note that all damages covered in a warranty must be the result of a manufacturing defect and not caused by the owner. That's why some warranties outline the type of foundation or bed frame you should use for the mattress, so as not to damage it.
For example, foam mattresses are not often used with a box spring like traditional innerspring beds. We also recommend you use a mattress protector to prevent any stains, spills, or other accidents from voiding your warranty.
Sleep trials aren't guaranteed with every bed in a box, although they are often paired together. Lesser known brands don't offer sleep trials— instead, they extend a "customer satisfaction guarantee," allowing the customer to return the bed within 30 days if they don't like it.
Sleep trials are a less risky option, so we recommend you buy a mattress online with a sleep trial whenever possible. Plus, sleep trials last for more than 30 days— the average length is 90 days— allowing you to really get a feel for your new bed.
Return policies work hand in hand with the sleep trial or customer satisfaction guarantee (if no sleep trial is offered). If there is a sleep trial, you should be able to return the bed within that time period for a full refund.
Most online mattress brands will not require you to ship the bed back to them to return it. Rather, they will arrange for it to be donated or recycled. Once you have a donation receipt or other proof, you can get a refund.
Budget, Value, and Pricing
Your budget obviously comes into play when you're getting ready to invest in a new mattress. A good bed can be pretty expensive, which is why you should take some time to research before you buy.
First, establish a reasonable budget. Remember that certain mattress types cost more by virtue of their materials. Other things affecting mattress price include the brand name, warranty length, proprietary foams (such as gel memory foams), and additional support layers. It helps to know the average asking price for the four basic mattress types so you know what to expect.
| Mattress Type | Approximate Price for a Queen |
| --- | --- |
| Innerspring | $950-$1,000 |
| Foam | $600-$1,200 |
| Hybrid | $1,200-$2,000 |
| Latex | $1,400-$2,000 |
In short, a bigger mattress size or thicker mattress means you can expect to pay more. Latex and hybrid mattresses are more expensive than memory foam or innerpring mattresses.
Some companies offer extra services with their mattresses, such as white-glove delivery. While this service is sometimes included "for free" with your mattress purchase, it still accounts for the extra cost of the mattress. White glove delivery is nice for people who need someone to set up their new bed and dispose of their old mattress for them. For larger beds like a king size mattress, it can also save you the trouble of finding another person to help you move the mattress.
Beware of overpriced beds— they are often priced high to make the customer think they are worth that much when really the materials and warranty are fairly average. If you come across a mattress with a price tag of $3,000 or more, read customer reviews, make sure you know what every layer is made of, and hold up a magnifying glass to the return policy and warranty. If it doesn't seem worth the price, it probably isn't.
Latex beds cost more because they are extremely durable— latex mattresses have been known to last up to 15 years (most mattresses need replacing after 7-8 years max). Hybrids cost more because they use a combination of foam and springs— more materials translate to a higher cost.
Ultimately, a mattress with high value will be reasonably priced and backed up with a good warranty. It should also be made of high-quality, durable materials.
ILD Rating, Firmness, and Density
You may think that firmness, durability, and density are interchangeable, but when it comes to mattresses, they signify very different things. Knowing the difference between the three can help you choose a good mattress.
ILD Rating
ILD refers to Indentation Load Deflection and it measures mattress recovery time. Essentially, the ILD rating refers to the number of pounds of pressure needed to indent foam to a depth of four inches (or 25% of its height). A softer mattress will have a lower ILD rating, while a firmer mattress will have a higher ILD rating.
Note that the ILD rating only measures one layer, not the entire mattress, so while this number is helpful, it doesn't give you the entire picture.
Firmness
Even though the ILD number tells you how much weight a layer of foam can sustain, this number is quite abstract and most companies don't even advertise it on their website. A salesman in a mattress showroom might use it to confuse you, so it's better to ask how about the mattress firmness on a simpler firmness scale.
Many mattress in a box brands use this scale to rate firmness because it's easier for customers to understand. If you can't find a comparable scale on a company's website, contact their customer service for more information.
Firmness Scale Rating:
1: Very soft or plush, sinks deeply and easily.
2-3: Soft, surface sinks and conforms significantly.
4: Medium soft, surface sinks somewhat and conforms closely.
5: Medium, the surface doesn't sink too much but still conforms.
6: Medium-firm, surface doesn't sink too much but conforms a little.  
7-8: Firm, surface does not sink hardly at all, minimal conforming ability.
9-10: Extra firm, no sinking or conforming.
Most beds in a box on the market today are between a 3-8 on the scale.
Density and Durability
The density of a layer refers to how tightly the material is compacted or compressed. Memory foam is naturally dense, although softer memory foams have more air channels, making them more easily compressible (compared to the base layers). You can measure density in pounds per cubic foot (PCF).
So what exactly does this number tell you? A foam with a higher PCF is more dense, making it more durable. This is why beds with softer foam comfort layers must have a denser core to extend the mattress lifespan.
A mattress with low-density foam on the top will break down much faster. Look for medium or high-density foams across all layers— while these mattresses will cost more, they will also last longer.
Remember: a firm mattress is not necessarily a more "durable" mattress. Durability is more nuanced and depends on the layer construction, mattress type, and even the warranty, as well as the density.
Sleeping Position
The way you sleep should influence the type of bed you buy— there is no "universally perfect" mattress online or in stores because everybody has different needs and preferences. For example, a side-sleeper with lower back pain probably won't enjoy a firm, solid bed. On the other hand, somebody with no chronic pain who prefers sleeping on their back would probably love a firmer bed.
Side Sleepers
Side sleeping is one of the healthiest positions because it keeps your spine in a relatively neutral posture while you sleep. A good-quality mattress should align your spine— and depending on your sleeping position, a too firm or too soft mattress may do the opposite.
Side sleepers, to keep their spines and shoulders in a healthy position, most often choose a medium to medium-soft mattress. While "medium" can have different meanings across brands, it usually translates into a bed with equal support and softness. On the firmness scale, a medium lies between 5.5 and 6.5.
Best mattress for side sleepers: memory foam, latex foam, or hybrid mattresses with soft foam layers.
Back Sleepers
Posture-wise, back sleepers have an advantage over other sleeping positions— they sleep in the best, most neutral position for the spine. Their weight is evenly spread across the mattress, decreasing the risk of paresthesia (numbing or tingling limbs), misalignment, or neck pain. For this reason, back sleepers typically like a medium-firm or medium mattress. One that sinks too far and collapses downward can cause pain.
Your weight also plays a part in the comfort level of your mattress— a heavier back sleeper will probably need a medium to thick mattress (12-14 inches) so they don't feel the firmer, stiffer core layers when they lie down.
Best mattress types for back sleepers: memory foam, hybrid, latex, and some innersprings with conforming layers of foam.
Stomach Sleepers
We don't recommend stomach sleeping because it comes with such a high risk of spinal misalignment, neck pain, and other issues. Stomach sleepers need to find a mattress with the exact right firmness, otherwise, they risk sinking down too far or their spine's S-curve bowing upwards.
If you can't seem to get out of the stomach-sleeping habit, try a firm, medium-firm or medium bed (note that some medium mattresses may feel too soft or cushioned for some stomach sleepers depending on weight). Additionally, your pillow should be low-loft (no more than 2-3 inches thick). Some stomach-sleepers sleep without any pillow at all to avoid the risk of neck pain.
Best mattress type for stomach sleepers: hybrids, innersprings, latex, and some memory foam (as long as the memory foam is firm to medium).
Combination Sleepers
Most of us fit in the combo sleepers category— even if you think you sleep in one position, most of us switch between at least two during the night. Most brands target their medium-feel mattresses to combo sleepers because it's a perfect balance of firm and soft, accommodating most sleeping positions.
However, since "medium" doesn't necessarily feel the same across different brands and mattress types, it's best to take advantage of sleep trials or visit showrooms if you can.
Best mattress type for combination sleepers: memory foam, latex, hybrids.
Mattress In A Box and Your Weight
Weight and body type can change the feel of a mattress completely. If you're average-weight, you can trust that a "medium" mattress will feel medium, a "soft" will feel soft, and a "firm" will feel firm. However, if you're lighter or heavier than average, the feel may fluctuate.
A heavyweight sleeper as defined by mattress brands weighs 230 pounds or more; if you fall into this category, choose a mattress that's at least 12-13 inches thick so you don't compress the softer layers and feel the stiffer core layer at the bottom. Additionally, because heavier sleepers sometimes compress the mattress up to 2 inches deep, they can choose a medium-firm or firm bed since these will feel softer than they do to the average sleeper.
Lightweight sleepers, on the other hand, will not compress their mattress much at all, and so depending on preferred sleeping position, they may like a mattress with softer cushioning. We suggest a medium, medium-soft, or soft bed for lighter sleepers.
Best mattress type for heavyweight sleepers: innerspring with a pillow top, hybrid, latex, memory foam with plenty of layers and varied firmness options.
Best mattress type for lightweight sleepers: hybrid with substantial foam comfort layers, latex, or memory foam.
Brand Reputation and Policies
As of the writing of this article, there are approximately 175 bed-in-a-box brands. That's a lot of brands to sift through, much less to trust with your sleep health!
Knowing potential red flags can give you peace of mind as you choose the best mattress.
Customer Service
The way a company treats its customers is so important that there are federally regulated organizations to protect consumers' rights, such as the Federal Trade Commission. You can get a good idea of a company's implementation of their customer service by reading reviews, but don't take those at face value.
Brands will feature 5-star customer reviews at the forefront of their websites, but you should be able to find more critical reviews just as easily. Some brands provide a "filter" so you can sort reviews by concern or sleep position. Remember that negative reviews aren't always about the mattress— some are about ease of returns, the warranty, and other company policies.
Obviously, you can't try out every bed-in-a-box brand— there's not enough time and frankly, that's an exhausting endeavor (literally). Instead of trying every bed in existence, read reviews, read the return policies, read the Better Business Bureau reviews (if they are updated and available), and do a bit of light research on the brand itself.
If the company has been around for a while, they will probably have amassed quite a few reviews. However, if the brand is fairly new but they are advertising thousands and thousands of reviews, do some more digging.
Mattress brands have begun to sell their products on third-party websites such as Amazon— read reviews there, too. Better yet, if you know someone that's been sleeping on a bed they got in a box, ask them if their sleep has improved (or worsened) since they got it.
Trial Period
The sleep trial period typically lasts at least 30 days to account for the break-in period you'll need to get comfortable on your mattress. The average sleep trial is three times that long, allowing for ample time to decide if the mattress will work for you.
We've already mentioned customer satisfaction policies, which differ from sleep trials as they are only about one month long and therefore involve more risk. Mattress companies offering these in place of sleep trials often have a return policy requiring the customer to send back the bed themselves, unlike companies that come and pick up the mattress for you (or allow you to donate the bed).
We recommend you choose a brand with a hassle-free, risk-free sleep trial lasting at least 90 days.
Social Responsibility
While this isn't a priority for some consumers, it can help you discern the strength of a company's reputation. In particular, bed-in-a-box brands who use memory foam often get tested and certified for safety concerns. Remember, none of these certifications are required for a company to sell their mattress, so if they do take the extra time to ensure their foams are safe and green, that can be a good sign.
Since most memory foam is made using petroleum, some brands have begun to replace that crude oil with plant-based, environmentally-friendly oils instead. This practice minimizes potentially harmful emissions and the off-gassing smell that so often accompanies memory foam. Plant-based oils make the foam more breathable than traditional memory foam.
Other mattress brands certify their materials through third-party organizations. The most common "green" certifications you'll see with mattresses include:
CertiPUR-US® certified: Foams with this certification are made without ozone depleters, PBDEs, TDCPP, or TCEP (flame retardants), mercury, lead, other heavy metals, formaldehyde, phthalates, and low VOC emissions (volatile organic compounds). If you aren't sure the company advertising a CertiPUR® certification is transparent, you can email info@certipur.us to ensure the brand is using the logo honestly. You can also search for companies using certified foam on CertiPur's website (certipur.us).
Greenguard Gold Certified: This certification means the product has been tested and scientifically proven to have low chemical emissions, such as VOCs.
Oeko-Tex Certified: This certification applies to textiles, such as the cover or pillow-top of a mattress. It must be updated every year and the testing is done by third-party laboratories to eliminate any bias. Fabrics are thoroughly tested for harmful chemicals.
GOTS or GOLS Organic: Organic certifications give peace of mind to the consumer, but they are not always comprehensive. For example, brands using fibers such as organic cotton, wool, bamboo, or flax have to be tested for synthetic fertilizers and pesticides to be labeled organic. However, they are not thoroughly tested for other harmful chemicals, like Oeko-Tex certified materials are. If you are worried about both pesticides and other harmful chemicals, look for Oeko-Tex certifications as well as GOTS certifications.
Best and Worst Mattress Types for Beds in a Box
While there are many mattress types to cater to every kind of sleeper, not every type will work well once it's compressed into a box. That's why most bed-in-a-box mattresses are foam.
Foam
So why is foam so popular anyway (besides the fact that it fits nicely in a box)? To put it simply: foam is comfy! An all-foam mattress eases pressure points in the body, isolates motion (making it great for couples), and conforms closely to the body for the ultimate "cradled" feel.
Not all "foams" are the same: memory foam is our top recommendation because it has the best feel and is typically higher-quality than other types. If you're concerned about sleeping hot, choose gel-infused foams to dissipate body heat.
Gel-Infused
Because memory foam is pretty dense, it naturally traps heat. This is great news for cold sleepers, but not so much for those who like to keep a more even temperature while they sleep. To combat this, many companies now make their foams with cooling gel or copper infusions— materials that draw heat away from the body and the mattress.
As if this wasn't already confusing, there are different types of gel foam as well. The most common is gel-infused foam, where gel is transformed to a liquid state and mixed in with the foam during manufacturing. Some companies use gel beads as well, but these are not always effective as cooling gel memory foam. Other cooling materials infused into foam include copper, graphite, and charcoal.
Bottom line: good for beds in a box? Yes.
Poly-Foam
Poly-foam (short for polyurethane foam) is similar in feel to memory foam, but it's much cheaper and it breaks down faster. If you need a mattress for just a short period of time, poly-foam is a good option because it's a cost-friendly, albeit short-lived option. Innerspring beds often employ poly-foam in the top layers, which may account for the rapid sagging rate of innerspring mattresses.
Poly-foam can be CertiPUR-US® certified, but it does not usually have the other certifications that many memory foam brands do. If you're looking for a hypoallergenic, green option, memory foam is probably a safer bet. Memory foam is also more pressure-relieving than poly-foam by virtue of its viscoelastic properties.
Bottom line: good for beds in a box? Yes.
Memory Foam
Memory foam is also known as viscoelastic polyurethane foam— the difference between this and poly-foam is the "viscoelastic" characterization. Unlike poly-foam, memory foam has added materials making it viscous and elastic upon contact with heat and pressure.
In other words, memory foam layers are softer, more contouring, and relieve pressure much better than poly-foam does. Luxury memory foam may have other features, such as zoned support for targeted comfort.
Memory foam sinks easily, which is why a long-lasting memory foam mattress needs to have a sturdy support core. The ILD rating of foam can tell you how durable a mattress is, with high-density foam being the most durable, but remember that firmness is not the same thing as durability or density.
Memory foam isn't known for its edge support, so if this is a concern for you, look for memory foam beds with reinforced edges.
Bottom line: good for beds in a box? Yes (one of the best types for beds-in-a box).
Innerspring
Innerspring beds are the traditional mattress you most likely grew up sleeping on. They are bouncy and can feel quite comfortable at first, but they break down fairly quickly compared to other mattress types. Innersprings are naturally cooler than foam because of their coil construction, but they don't offer as much pressure-relief as foam, nor do they isolate motion as well.
Because innerspring mattresses use steel coils as their primary layer, they are not usually sold by "bed in a box" brands. Compressing and rolling an innerspring would most likely ruin it; at the very least, it would cause damage to the coils, negating any support they could offer.
Bottom line: good for beds in a box? No.
Latex
Latex feels similar to memory foam, but it is extremely durable as well as eco-friendly (as long as it's natural, not synthetic or blended latex). Some latex beds can last up to 15 years (that's about 5-6 years longer than a good memory foam mattress lasts).
Natural latex is harvested from the sap of a rubber tree— rubber trees are usually grown on sustainable plantations. Rubber trees can be used for up to 25 years, reducing waste. Additionally, harvesting the sap from rubber trees does not harm them.
Latex is usually made using two different methods: Talalay and Dunlop. Neither one is more eco-friendly than the other, but they produce a slightly different feel. Talalay is softer and you will usually find it in the top comfort layers of a latex bed. Dunlop is firmer and bouncier, so it's often used in the transition or core layers.
If you're looking for an environmentally-friendly, durable option that's similar to foam, try latex. It does have a bouncier feel than memory foam, but some people prefer that. Many latex beds are also aerated, making them slightly more cooling than memory foam.
Bottom line: good for beds in a box? Yes.
Hybrid
Hybrids combine the coil core of an innerspring bed with the plush comfort layers of a memory foam bed. A hybrid mattress must have at least 2-3 inches of foam to be considered a hybrid— and most have even more than that. Hybrid mattresses are a good middle ground mattress for anyone who prefers the bouncy support of innerspring coils, but also needs pressure relief from the foam top layers.
What's more, hybrids use pocketed coils, meaning each coil is wrapped in fabric to minimize motion transfer.
Hybrids can be compressed and rolled into a box and many bed-in-a-box brands sell hybrid models, but only certain types of coils can go through this process without sustaining any damage. This is why most hybrid beds-in-a-box have flexible coils in their base.
Bottom line: good for beds in a box? Yes, but be wary of "cheap" hybrids that can be easily compressed but offer little support thanks to their flimsy, thin coils.
Read More: Best Hybrid Mattress Guide
Pros and Cons of Mattresses in a Box
Beds in a box can seem too good to be true, and some are— that's why looking at every mattress type, the layer construction, and the manufacturing process will give you a better idea of the boxed mattress quality.
| Pros | Cons |
| --- | --- |
| Most come with risk-free sleep trials | Compressing certain mattress types into a box dampens their quality |
| Cost-cutting, eliminating the overhead costs and inflation common in brick-and-mortar mattress stores | Not all come with generous sleep trials or warranties |
| Many beds in a box are comfortable and long-lasting | Restocking or shipping fees to return the mattress |
| Most have easy returns | Can't try out the bed before you buy it (but most sleep trials eliminate this risk) |
| They ship directly to your door | |
| Easy set-up | |
Who Should Buy Beds in a Box?
At this point, you might be wondering if anyone wouldn't enjoy a bed in a box. They're convenient with online mattress shopping and free shipping to the home, many are high quality, and they are often less expensive than the same quality bed you'd find in a showroom.
One study published in 2011 found that consumers who tested out mattresses in a showroom did not choose a comfortable bed and their sleep did not improve. They concluded that the best way to test out a mattress is to try it overnight— in other words, customers need some kind of sleep trial to ensure their new mattress really is the best for them.
Of course, beds-in-a-box are not completely without risk. Perhaps the bed is comfortable all through the sleep trial, but it starts to feel different after you're outside the return window. Some companies offer a foam topper for added comfort, but not all do. That's why it's crucial to research the sleep trial length, mattress materials, and read unbiased reviews (these are harder to find than you might think).
Popular Bed in a Box Mattresses
Mattress Brand
Sleep Trial
Mattress Thickness
Mattress Firmness
Warranty
100 nights
10 inches to 14 Inches
Medium, Medium Firm, Soft
20 years
100 nights
10 Inches to 15 Inches
Medium, Medium-Soft
10 years, covers sagging over 1 inch
100 nights
12 to 14 Inches
Medium
10 years, covers sagging over 1 inch
365 nights
Lifetime, covers sagging over 1.5 inches
365 nights
12 inch
Medium
25 years
120 nights
Soft or Firm
Lifetime for original & 10 years for hybrid, covers sagging over 1 inch
100 nights
15 years for Luxe and Plus & 10 years for original and Kids, covers sagging over 1 inch
100 nights
10 years, covers sagging over 1 inch
120 nights
Lifetime, covers sagging over 1 inch
100 nights
10 years, covers sagging over 0.75 inches
airweave
100 nights
10 inch
Firm
10 years
Allswell
100 nights
10 inch
Firm
10 years
Amorebeds
100 nights
12 inch
Soft
20 years for a hybrid
& 10 years a flippable
Avenco
100 nights
12 inch
Firm
10 years
Aviya
100 nights
11 inch
Soft
10 years
Awara
365 nights
Lifetime, covers sagging over 1.5 inches
Bear
120 nights
Lifetime, covers sagging over 1.5 inches
Big Fig
120 nights
20 years, covers sagging over 1 inch
Birch
100 nights
25 years, covers sagging over 1 inch
Brentwood Home
365 nights
25 years, covers sagging over 1.5 inches
Brooklyn Bedding
120 nights
10 years, covers sagging over 1 inch
Burrow
100 nights
1 year, with the option to extend to 3 or 5 years
Casper
100 nights
10 years, covers sagging over 1 inch
DreamCloud
365 nights
Lifetime, covers sagging over 1.5 inches
Dynasty
120 nights
30 years, 5 years for sofa mattresses
Eight Sleep
100 nights
10 years for foam &
1 or 2 Years for technology, covers sagging over 1 inch
Emma
365 nights
10 years, covers sagging over 1.5 inches
Essentia
120 nights
20 years, covers sagging over 0.75 inches
Full Moon
120 nights
15 years, covers sagging over 2 inches
GhostBed
101 nights
25 years for most & 20 years for Classic, covers sagging over 1 inch
Hyphen Sleep
100 nights
20 years, covers sagging over 1 inch
Joybed
120 nights
10 years, covers sagging over 1.5 inches
Kingsdown
100 nights
10 years
Latex for Less
120 nights
20 years, covers sagging over 1 inch
Leesa
100 nights
10 years, covers sagging over 1 inch
Linenspa
30 days
10 years, covers sagging over 0.75 inches
Lull
365 nights
Lifetime, covers sagging over 1.5 inches
Luma Sleep
100 nights
10 years, covers sagging over 0.75 inches
Mlily
30 Days
10 years, covers sagging over 1 inch
Molblly
30 days
10 years, covers sagging over 1.5 inches
Molecule Sleep
100 nights
Lifetime, save for 15 years for Reflex collection, covers sagging over 1 inch
Muse Sleep
120 nights
10 years, covers sagging over 0.75 inches
My Green Mattress
365 nights
20 years, covers sagging over 1.5 inches
Nectar Sleep
365 nights
Lifetime, covers sagging over 1.5 inches
Nest Bedding
365 nights
Lifetime, covers sagging over 1 inch
Original Mattress Factory
365 nights
25 years, covers sagging over 1.5 inches
PandaZzz
100 nights
12 years
Parachute Home
100 nights
10 years, covers sagging over 1 inch
Plushbeds
100 nights
Lifetime for bedroom mattresses, covers sagging over 1.5 inches
Puffy
101nights
Lifetime, covers sagging over 1.5 inches
Sealy
90 nights for most, 100 nights for Cocoon
10 years, covers sagging over 1.5 inches for quilted and overs 0.75 inches for non-quilted
Siena
180 nights
10 years, sagging coverage not stated
SLEEP365®
100 nights
10 years, covers sagging over 1 inch
Sleep Number
100 nights
15 years, sagging not covered
Sleep on Latex
100 nights
10 years, covers sagging over 1 inch
SleepOvation
100 nights
10 years, covers sagging over 1 inch
Spindle
365 nights
10 years, covers sagging over 0.75 inches
Stearns & Foster
90 nights
10 years, covers sagging over 1.5 inches for quilted and overs 0.75 inches for non-quilted
Sweetnight
100 nights
10 years, sagging coverage not stated
Tempur-Pedic
90 nights
10 years, covers sagging over 0.75 inches
tulo
120 nights
10 years, covers sagging over 0.75 inches
WinkBeds
120 nights
Lifetime, covers sagging over 1.5 inches
Yogasleep
101 nights
10 years, covers sagging over 1.5 inches
Zinus
100 nights
10 years, covers sagging over 1.5 inches
FAQs
How long does it take a mattress in a box to inflate?
Most bed in a box mattresses expand within a day of being opened. Sleepers can usually drift off on their mattress before it finishes expanding, though it doesn't offer the complete comfort that a fully inflated mattress does. If your mattress doesn't reach its full size after two to three days, you should reach out to customer service; it's likely you have a defective mattress.
What sizes are available for a bed in a box?
Bed in box mattress companies usually offer up to eight mattress sizes. There's the crib mattress, followed by twin and twin XL sizes, full sizes, the standard queen size, king and California king, and split king size mattresses. Some companies offer lesser-known sizes such as full XL, split Cal king, split queen, and RV queen.
What mattress types can come in a box?
Memory foam, latex and hybrid mattresses can all be compressed to fit inside a box. However, you're unlikely to find a traditional innerspring mattress offered from a bed in box brand. The coils inside a traditional innerspring usually don't compress well, so mattress companies usually sell them unboxed.
Do beds in a box come with a warranty?
Yes, a high-quality bed in a box mattress should always come with a warranty. Warranties are the company's guarantee of quality—by asserting that they'll replace a defective mattress, they reassure the customer that they're offering a quality product. A good warranty offers a free replacement for any mattress that sags over an inch.
Can you get a memory foam mattress back in the box?
It's unlikely you'll be able to get your mattress back inside the original box. Mattress companies rely on special machines to compress a mattress to where it's easy to roll it up inside a relatively small box.
However, there's little reason you'll need to squeeze your mattress back in the box. Most mattress in a box companies will help you donate your mattress to a local charity if your choose to return it, so there's no need to worry about shipping the mattress across the country.
What is the best bed in a box for my body type?
Every type of mattress comes in a range of firmnesses, so most sleepers can find one that's right for them. Petite people under 130 pounds should look for a softer mattress. A too-firm mattress can let the pressure build up into pain instead of relieving it. Many plus-size sleepers enjoy the feel of a firmer mattress, though it is possible to find a bed that feels both soft and supportive.
How much does a mattress in a box cost?
Mattresses in a box can cost anywhere from a few hundred dollars to a few thousand dollars, depending on their type, thickness, and size. Memory foam and innerspring mattresses are generally the least expensive, while hybrid and latex mattresses cost more due to higher production costs.
Still, you can expect to save a significant amount by buying an online mattress in a box. Unlike traditional retailers, who have numerous overhead costs to consider, online sellers have relatively few expenses and tend to pass the savings onto their customers.
How long does a mattress in a box last?
The expected lifespan of your mattress in a box will depend on what type it is. Mattresses with springs may lose support within 6 or 7 years, though well-made hybrid mattresses may last as long as a decade. Memory foam mattresses can last 8 to 10 years or more, while all-latex mattresses may last up to 12 years.
Is a Bed in a Box Right For You?
At the end of the day, the "best" mattress for you will most likely be different than the one your mom or your best friend likes. Thankfully, if you want to try out the new bed-in-a-box trend, there's plenty of boxed mattresses to suit every sleeping style, budget, and health concern. The trick is knowing what to look for and where to look for it so you can get a good night's sleep.
---
About the author
McKenzie Hyde is a Certified Sleep Science Coach and a full-time writer specializing in sleep health and the mattress industry. With a Master of Arts degree in literature and writing from Utah State University, McKenzie combines her passion for writing with her in-depth knowledge of sleep science. Her articles cover a wide range of topics, including best sleep practices for students, the consequences of sleep deprivation, and choosing the right mattress for back pain relief. McKenzie's dedication to delivering accurate and informative content makes her a valuable contributor to the field of sleep health.
View all posts