Powered by Amerisleep, EarlyBird brings together a dedicated team of sleep science coaches, engineers, and product evaluators. We meticulously examine Amerisleep's family of products using our unique product methodology in Amerisleep's state-of-the-art laboratory. Our commitment to sustainability is reflected in our use of eco-friendly foam in our products. Each article we publish is accurate, supported by credible sources, and regularly updated to incorporate the latest scientific literature and expert insights. Trust our top mattress selections, for your personal sleep needs.
If you like a cloud-like bed at the end of the day, then soft mattresses are your best bet. Usually, lightweight and side sleepers enjoy a good night's sleep on a soft mattress, but others may feel like they're sinking down too far. When buying a soft mattress you may wonder whether it is too soft for you. Will it sag prematurely? Can it support your body weight?
We'll try to answer all those questions and more in this article as we discuss the benefits and downsides of soft mattresses. To help in your decision-making, we've recommended a few soft mattresses based on certain criteria.
Best Amerisleep Soft Mattresses
Quick Guide: A 30-Second Summary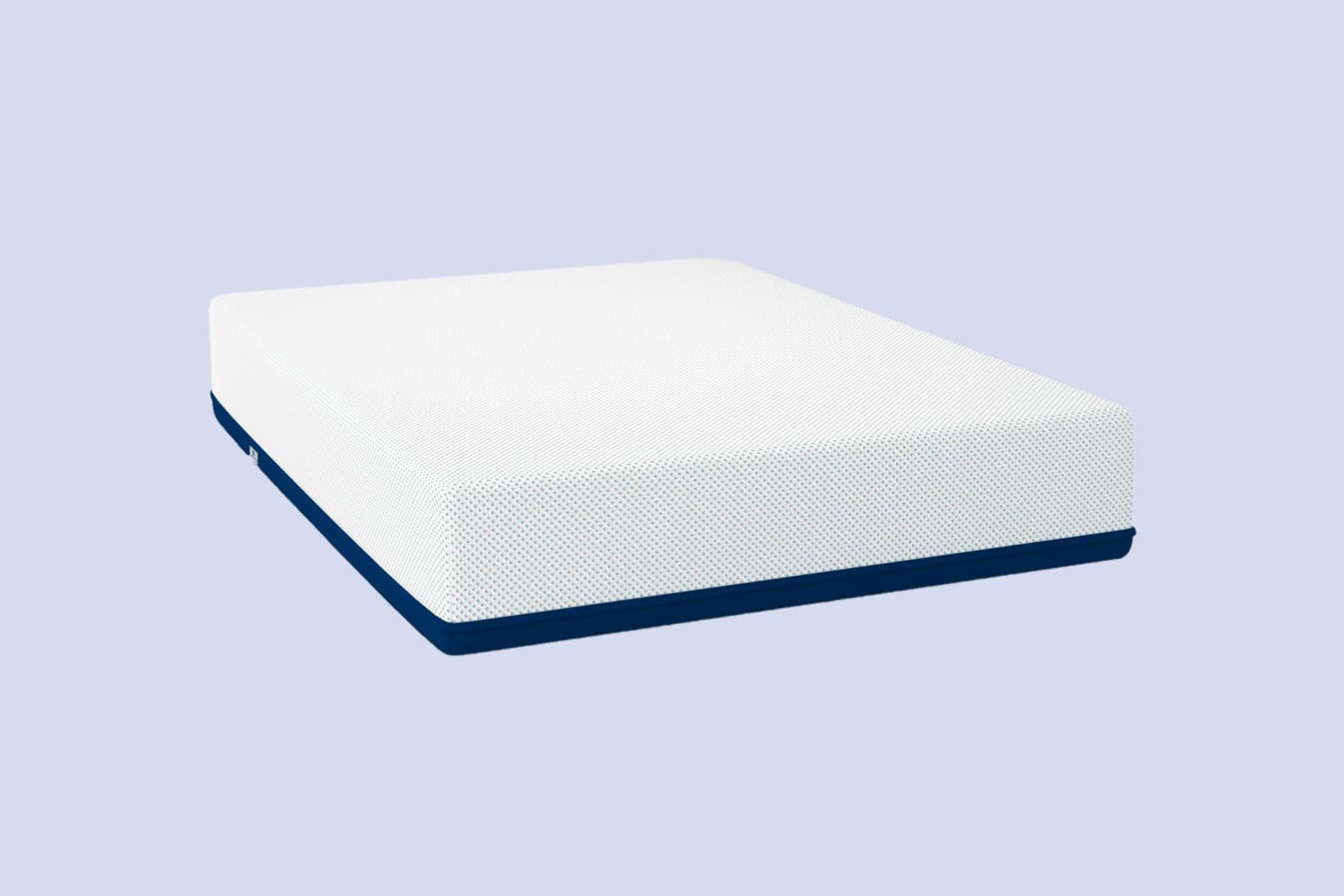 Best Soft Mattress Overall
Amerisleep AS5
Price Range

$1649 to $3398

Mattress Type

Memory Foam

Firmness

3 out of 10 (Soft)

Availability

All sizes

Warranty

20 Years

Thickness

14 Inches
Our softest mattress model is the AS5, and the classic memory foam mattress combines a plush surface with responsive underlying foams, all at an affordable price.
Mattress Highlights
Plant-based memory foam promotes cool cushion
Active Flex mimics latex's buoyancy for more support
HIVE® technology establishes five support zones
Recommended For
Side sleepers of all body types
Hot sleepers
Couples
Our Amerisleep AS5 provides a balance of plush comfort and responsive support. One of the most common complaints of soft mattresses is the feeling of your mattress "swallowing" you.
Our AS5 tackles this problem by adding a special layer with plenty of bounce, beneath the soft top layer. This layer eliminates the "sinking" feeling often experienced in soft mattresses.
The AS5 has four layers including Bio-Pur® foam, the Active Flex layer, Affinity layer with HIVE® technology, and Bio-Core® foam. These four layers together make AS5 our tallest mattress. Usually, the softer the mattresses, the thicker. Some soft mattresses are 15 to 17 inches high, making it difficult to get in and out of bed. But the depth of our AS5 works in your favor. It's 14 inches tall, comparatively shorter than many soft mattresses.
Our mattress cover is made of a breathable fabric that wicks away moisture, keeping you cool as you sleep. The top comfort layer is 3 inches of Bio-Pur® foam. This partially plant-based material makes our mattresses cooler than traditional memory foam beds. The eco-friendly Bio-Pur® material conforms to your body and relieves pressure points like traditional memory foam. It reduces back and joint aches.
Beneath the Bio-Pur® foam lies 2 inches of Active Flex layer. This layer makes AS5 stand out as a soft yet responsive mattress. Making soft mattresses can be difficult. Mattresses manufacturers add several layers of foam to increase mattress softness. While the softness increases, the mattress loses its responsiveness. But our latex-like Active Flex layer has a responsive, bouncy feel. It counters sinkage and enhances support.
The third layer is 2 inches of the Affinity with HIVE® technology. We use this Harnessing Intelligent Ventilation & Energy (HIVE®) layer to boost back support. This layer contains hundreds of hexagon-shaped cutouts grouped in five zones: the head, shoulders, back, hips, and feet. In some zones, the hexagon-shaped cutouts are placed close together for firmer support, while in other zones they are placed at a distance for softer support.
The hexagon-shaped cutouts are placed close together under your head, back, and feet. The closely placed hexagon-shaped cutouts have no room for expansion even under compression, hence offering firm support to the heavier sections of your body.
Under your shoulders and hips, the hexagons are more spaced out. Spacing out the hexagons leaves room for expansion when compressed, hence providing a cushioning comfort to the shoulder and hip regions.
At the base lies 7 inches of Bio-Core® foam. This dense support layer of polyfoam resists sagging, enhancing our mattress durability. We back our claim with a generous 20-year warranty. Even in our softest model, our guarantee covers sagging exceeding an inch.
All our mattresses, including the AS5, come with a risk-free 100-night sleep trial. You can try out the mattress in your comfortable bedroom ambiance. Our AS5 is available in seven standard sizes, including the split king size.
Quick Summary
Latex-like layer to prevent sinkage
Zoned support for targeted comfort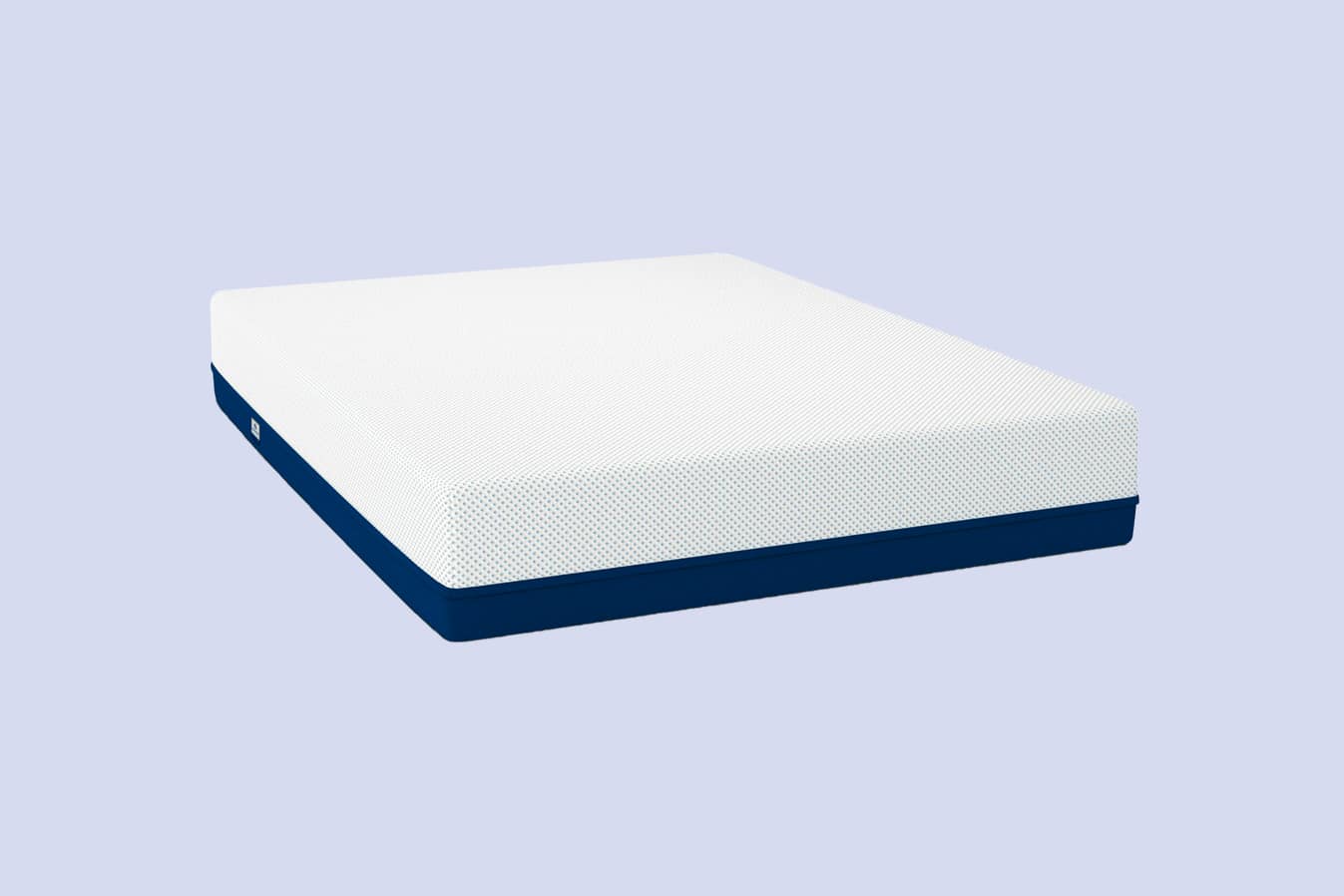 Best Soft Mattress for Petite Sleepers
Amerisleep AS4
Price Range

$1349 to $2798

Mattress Type

Memory Foam

Firmness

4 out of 10 (Medium-Soft)

Availability

All sizes

Warranty

20 Years

Thickness

12 Inches
While it's not our softest mattress model, the AS4 has the thickest comfort layer. The cushioning memory foam is offset by the underlying transition foam, which offers five zones of targeted support and pressure relief.
Mattress Highlights
Plentiful plant-based memory foam for conformability
Shoulder and hips areas have targeted pressure relief
Base foam structures the mattress for spine support
Recommended For
Side sleepers
Petite sleepers
Hot sleepers
Our AS4 mattress is medium-soft, best suited for sleepers who want a balance of softness and give. It's not as tall as our AS5 models. The AS4 mattress is 12 inches tall including three layers of revolutionary foam: Bio-Pur® foam, Affinity with HIVE®, and Bio-Core® foam. The mattress cover, like all our other mattresses, is made of a breathable fabric. It wicks away moisture, keeping you cool.
Compared to the AS5, the AS4 has a thicker layer of Bio-Pur® foam. The top comfort layer includes 4 inches of this eco-friendly material, making the mattress ultra plush. Most soft mattresses have 2 to 3 inches of foam in their comfort layer.
Despite the thick layer of foam in the comfort layer, you won't feel like you're stuck or sinking down in the mattress. Too much sinkage throws your spine out of alignment, causing back and neck pain. But the second layer of Affinity with HIVE® counters this effect. It prevents mattress sinkage by adding give to the mattress. This layer makes you feel "lifted" while lying on the bed.
The "medium" feel in the medium-soft AS4 comes from this 1-inch thick layer. The Affinity with HIVE® also offers targeted support to your body. The Affinity with HIVE® customizes comfort to different parts of your body.
All these layers are supported by the firm Bio-Core® polyurethane foam layer. This sturdy support foam promotes durability, which is backed by our 20-year warranty. Our warranty covers sagging greater than an inch.
All our mattresses are manufactured in the United States and come with a risk-free 100-night sleep trial. The AS4 is available in seven standard sizes, including the split king size.
Quick Summary
Medium-soft feel with zoned support feature
Thicker comfort layer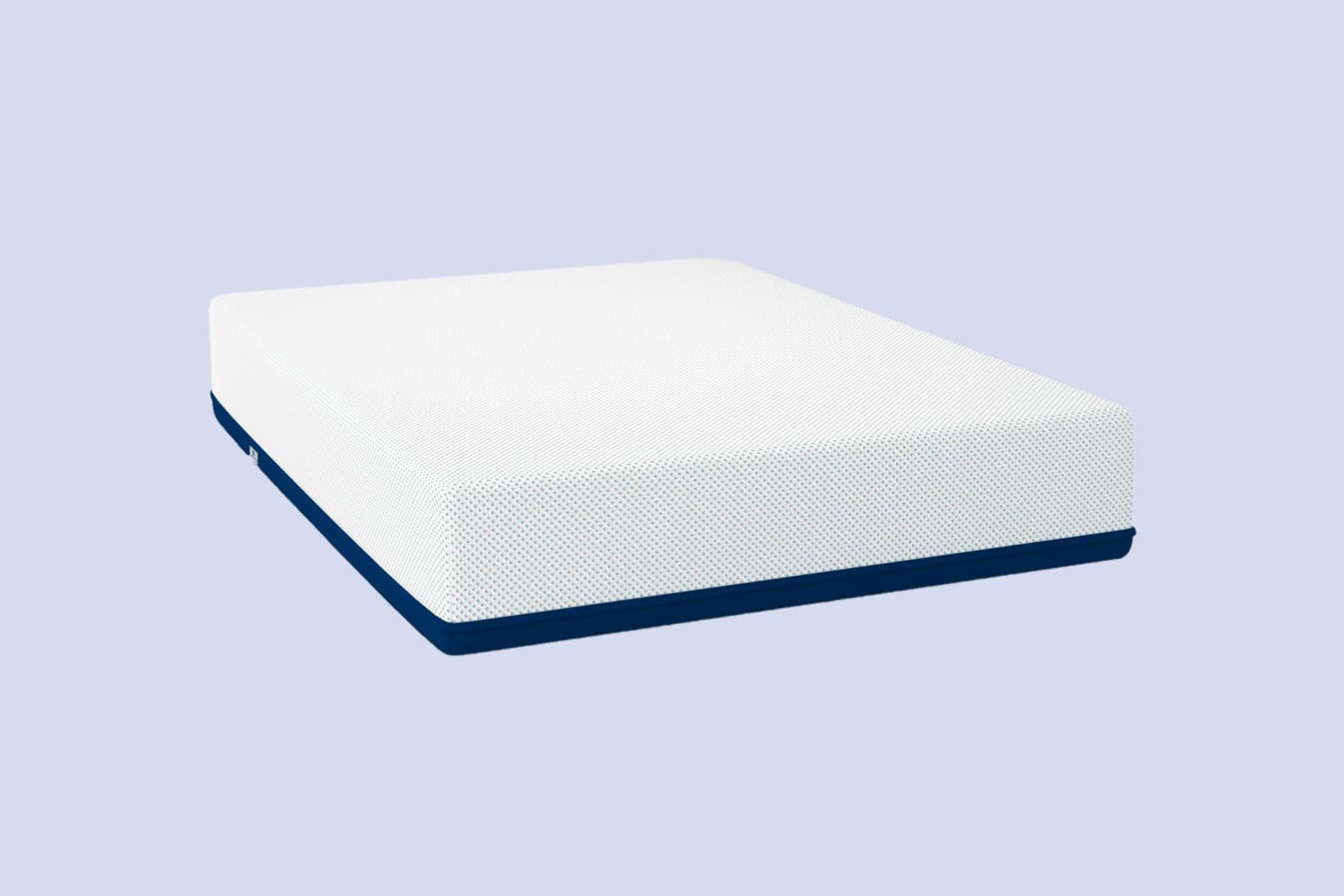 Best Soft Hybrid Mattress
Amerisleep AS5 Hybrid
Price Range

$2049 to $4198

Mattress Type

Hybrid

Firmness

3 out of 10 (Soft)

Availability

All sizes

Warranty

20 Years

Thickness

14 Inches
Some sleepers enjoy a soft mattress with a bouncy support core to promote a surface that responds to their movements. When it comes to soft hybrid mattresses, our top recommendation is the AS5 Hybrid
Mattress Highlights
Soft, supportive surface adapts quickly to movements
Responsiveness from Active Flex and pocketed coils
Firm foam base provides stability for the coil layer
Recommended For
Side sleepers of all shapes and sizes
Hot sleepers
Couples
The AS5 Hybrid is one of our most luxurious offerings. This mattress combines the signature body-conforming hug of memory foam with the bounce of innerspring beds. Our AS5 has a pocketed coil support layer, reducing the motion transfer often associated with traditional innerspring beds.
The AS5 hybrid has four layers including Bio-Pur®, the Active Flex layer, pocketed coil layer, and firm foam at the base. The AS5 hybrid is also 14 inches tall, similar to our AS5 foam model.
Like all our other mattresses, the AS5 hybrid also has a mattress cover made of a soft and breathable fabric. This fabric wicks away moisture promoting restful sleep. The top 2 layers of the AS5 hybrid are the same as our AS5 foam model. Beneath the mattress cover lies our 3 inches of eco-friendly Bio-Pur® foam, followed by 2 inches of Active Flex layer.
The 8 inches tall pocketed coil layer, lying underneath the Active flex, is the third layer, which sets it apart from the foam AS5 model. Individual coils are encased in a foam or fabric packet to reduce motion transfer. You are less likely to be disturbed if your partner tosses and turns in bed. Pocket coils promote extra airflow beneath the upper foam layers, keeping you cool through the night. They also provide responsive support with more bounce.
The pocket coil layer is divided into three comfort zones: above the shoulder, back, and beneath the hips. The pocketed coil layer offers firm support to your back and softer support to your shoulders and hips.
Stiff foams border the coil layer forming the bed's perimeter. Mattresses often sag at the edges because of the pressure applied while getting in and out of bed. But the stiff foam provides firmer edge support to our AS5 hybrid.
The last layer is an inch thick base layer of firm foam. This firm foam boosts the bed's durability. Like all our other mattresses, our AS5 hybrid is also backed by a 20-year warranty covering sagging greater than an inch.
Our AS5 Hybrid also comes with a risk-free 100-night sleep trial. If the mattress doesn't suit your sleep needs after 30 nights, we'll help you find an organization to donate the bed to and issue you a full refund. The AS5 hybrid is available in six standard sizes.
Quick Summary
Soft conforming comfort layer with a bouncy base layer
Firmer edge support, preventing sag
Benefits and Drawbacks of Soft Mattresses
Sleeping on soft mattresses makes some sleepers feel comfortable. It compresses in response to your body's weight, conforming to your body. When the mattress conforms to your body, it relieves your pressure points, alleviating pain. Many also double as cooling cloud mattresses for undisturbed sleep.
But soft beds may not be the best mattress for everyone. Some sleepers complain of sinking into the mattress and feeling stuck.
Before buying a new mattress, it's best to analyze its benefits and drawbacks.
Benefits
Reduces back pain and neck pain
Alleviates joint pains especially in elderly people
Cushions your hips and shoulders
Drawbacks
May be prone to sagging earlier than firmer mattresses
Extra softness can lead to spinal misalignment, triggering back pain and muscle stiffness
Higher price point than their firmer counterparts
How To Measure Mattress Softness?
There are many soft mattresses on the market, but the level of softness may vary. To find the perfect mattress, you may try out soft beds from different brands in their showrooms. You'll feel the difference in the range of softness. But how will you spot the difference in softness levels when you are shopping online?
To measure mattress firmness and softness, mattress companies use a 1-10 firmness scale. Usually, 1 is the softest and 10 is the firmest. When researching for a soft bed, check how the company rates its mattresses. Ask the customer service representatives of the mattress companies about the firmness level on the 1-10 scale. The scale runs as follows:
1: Extra-soft
2-3: Soft
4: Medium-soft
5: Medium
6: Medium-firm
7-8: Firm
9-10: Extra-firm
Usually, most mattresses fall between 3 and 8 on the firmness scale. Extra-firm or extra-soft mattresses are rare.
We have also compared plush mattresses to medium and firm mattresses to better help people understand the differences between the two and the advantages of each:
Types of Soft Mattresses
Mattresses are made of a variety of materials. Every material has a unique feel. Some may feel more body-conforming, while others feel bouncy. Despite the difference in feel, all mattress types offer softer options. But the difference in materials can affect your overall sleep experience. A soft memory foam mattress feels different from a soft hybrid mattress.
Here we discuss the differences between various soft mattress types.
Memory Foam
Memory foam is one of the most popular options in soft mattresses. It's easier to make soft beds with memory foam's signature body-conforming hug. This viscoelastic foam contours to your body relieving pressure points. Easing the pressure points alleviates body pain.
But memory foam mattresses come in a wide variety of firmness options. Different sleepers have different sleep needs. Some like soft mattresses, while others may prefer a medium-soft or a medium. To cater to different sleeper needs, memory foam mattress manufacturers have devised ways to offer different ranges of softness and firmness in mattresses.
Couples who prefer soft mattresses may opt for a memory foam because of its excellent motion isolation. This material absorbs shock at its source preventing sleep disruptions in a partner.
Some sleepers feel hot in memory foam because it traps body heat. But manufacturers have come up with cooling infusions to address heat retention. Gel memory foam or memory foam with copper or graphite keeps hot sleepers cool in soft memory foam mattresses.
Most bed in a box mattresses are made of memory foam. This material easily compresses inside a box without any damage. It quickly regains shape when taken out of the box. Memory foam mattresses may take a day or two to expand fully. Bed in a box mattresses have low online prices because companies cut on overhead costs of brick and mortar stores. The results are high-quality mattresses at affordable prices.
Hybrid
If you want a soft feel with a bounce, a soft hybrid is your perfect mattress. Hybrid mattresses have a base layer of coils topped with more than two inches thick comfort layer. The comfort layer comprises memory foam, latex, or poly-foam.
The feel of a soft hybrid mattress depends on the materials used in the top comfort layer and its thickness. Higher gauge coils are used in the base layer of soft hybrids. Hybrids are cooler than memory foam because the coil layer promotes air circulation within the bed. But hybrids can't isolate motion as well as memory foam.
Innerspring
Innersprings are the oldest mattress types. Many of us have grown up sleeping on innerspring mattresses. Their significant feature is the coil layer at the base. Traditional innerspring mattresses have a thin comfort layer containing cotton, wool, or polyurethane foam. The thin comfort layer can't make an innerspring bed soft. They are usually medium or firm in feel.
If you want a soft mattress without compromising on the familiar feel of innerspring beds, opt for a pillow-top mattress. Pillow-top is an extra layer of padding sewn over the comfort layer. The padding contains natural fibers, gel, wool, latex, or memory foam for extra cushioning.
On standard pillow-tops, you can feel a gap between the comfort layer and the padding. But in a Euro top, the padding layer is stitched beneath the cover. Euro tops can't shift or lose shape. They have a more uniform look.
Innerspring beds are a budget-friendly option. They are less expensive than other mattress types.
Latex
Latex mattresses are made of either natural or synthetic materials. We do not recommend synthetic latex because it disintegrates faster, affecting mattress durability.
Natural latex foam contours to your body, but not as much as memory foam. Latex foam feels firmer than memory foam. Sometimes, for a softer feel latex mattresses include a memory foam comfort layer or a pillow-top.

But if you want a soft organic mattress, an all-natural latex bed is your option. Natural latex is made from the sap of rubber trees.
Latex is processed differently leading to Dunlop and Talalay foam. Both are made of natural latex. But Talalay latex is softer than Dunlop. All-natural latex mattresses are the most durable and expensive mattress type.
Factors to Consider When Buying a Soft Mattress
Soft mattresses offer soothing comfort. The plush comfort layer envelops you, easing tension off pressure points. But soft beds may not be the perfect mattress for everyone. Consider factors such as your sleeping position and body type, before buying a soft mattress.
Sleeping Position
If you are not aware of your sleeping position, remember the position you went to bed in. Then take note of the position, you woke up in. If it's the same position then you are either a side, stomach, or back sleeper. But if you wake up in a different position then you are a combination sleeper. In this section, we discuss the different sleeper types and who benefits the most from a soft mattress.
Side Sleepers
If you are like most of us who prefer sleeping on your side, you will probably sleep well on a soft mattress. According to a 2017 National Library of Medicine study, Verified Source National Library of Medicine (NIH) World's largest medical library, making biomedical data and information more accessible. View source side sleeping is the most common sleep position. Typically, we recommend soft to medium mattresses for side sleepers.
But sleeping on your side leads to pressure build-up in your shoulders and hips. These regions bear your body weight when you sleep on your side. A soft mattress provides extra cushioning to these areas, relieving pressure points. Keep a pillow between your knees to maintain your spine's neutral alignment in the side sleeping position.
Side sleeping is a healthy sleep position because it reduces the chances of acid reflux, snoring, and sleep apnea. Lying on your right side is healthier because it reduces pressure on your heart. If you don't sleep on your side, consider making the transition.
Back Sleepers
Back sleeping can keep your spine in its neutral alignment. It prevents back pain, neck ache, and muscle stiffness. But you need a mattress with proper support. When sleeping on your back, a super-soft mattress can throw your spine out of alignment.
Back sleepers who want a plush feel should opt for a medium-firm or a medium mattress with zoned support. This feature offers firmer support to your back, preventing spinal misalignment.
Back sleeping may not be a good option for those with sleep apnea or acid reflux. When you sleep on your back, the soft tissues in your throat are prone to falling backward. Snoring and sleep apnea are caused by soft tissues falling backward obstructing airways.
Stomach Sleepers
If you are a stomach sleeper, it's best to avoid soft mattresses. Stomach sleepers risk spinal misalignment when sleeping on a soft mattress. Soft mattresses can be compressed easily. They get more compressed beneath your abdomen, the heavier section of your body. This causes an unhealthy posture, straining your spine.
To maintain a healthy spinal posture, it's better to sleep on your back or side. But if stomach sleeping makes you comfortable, sleep on a firm mattress to prevent sinkage.
Combination Sleepers
Combination sleepers keep changing positions through the night. If you are a combination sleeper, medium mattresses are your best bet. Combination sleepers need the cushioning of a soft mattress while side sleeping and the support of a firm mattress while stomach sleeping. A medium mattress strikes the perfect balance between soft and firm, ideal for side and combo sleepers.
Body Type
Soft mattresses are perfect for lightweight sleepers. Those weighing below 130 pounds need a soft mattress for comfort. Lightweight sleepers don't put much pressure on the bed. Soft mattresses are pressure sensitive. They respond to less pressure, conforming to your body for pressure-point relief.
We typically do not recommend soft mattresses for those weighing above 230 pounds. That said, some soft mattresses are built with responsive layers to prevent sinkage under extra weight. If you're a heavier person and you can find a soft mattress with a responsive transition layer (like our AS5 or AS5 Hybrid), it should support you just fine.
Those weighing between 130 to 230 pounds may choose anything between a soft to medium-firm, according to their preference.
Price
On average, a high-quality queen size mattress may cost $1200, while hybrids may be $1500. You'll find mattresses at a higher or lower price point than this depending on the materials used and technologies included in them.
Warranties, Sleep Trials, and Return Policies
Warranties, sleep trials, and return policies are fine prints you shouldn't ignore while researching. It's best to know these details before buying your soft bed, or any other bed.
Read mattress reviews of your shortlisted beds to get an idea about other customers' experiences. Reading reviews also help you understand whether warranties, sleep trials, and return policies of those particular brands are complicated or hassle-free.
Warranties
A warranty is a company's guarantee of a quality product. Mattresses come with a 10, 20, or 25-year warranty. Some even come with a lifetime warranty. As part of the warranty, the manufacturer defines steps to repair or replace your mattress in case of a defect. Most warranties cover sagging greater than 1 inch. Soft mattresses may be more prone to sagging, so knowing warranty details is crucial.
Sleep Trials
Like all other mattresses, even soft mattresses may take some time to adapt to your body. Sleep trials let you try out the bed at home for a certain number of days. Most mattress companies offer 90 to 100 nights, but some have longer trials. That's enough time for you to know if the mattress meets your sleep needs.
Return Policies
If a soft mattress doesn't suit you, you should be able to return it without hassle. Return policies are usually included in the sleep trials. But some mattresses may not come with a sleep trial. These companies usually feature a 30-day return policy.
You may be able to return the mattress within 30 days of receiving it. Some brands may have clauses for returns, such as if the mattress arrives damaged, or the box is unopened. Such clauses don't give you an opportunity to try out the mattress. We recommend buying a mattress with a sleep trial so you get to fully experience it.
FAQs
Is a soft mattress supportive?
Soft mattresses are perfect for lightweight sleepers and side sleepers. If you are a petite back sleeper, you can also consider a soft mattress. These are also recommended for those experiencing back pain on a firm mattress, or those with pre-existing back problems. Soft mattresses contour to the natural curvature of your spine enhancing lumbar support and alleviating pain.
As long as you choose one with a strong, supportive base, you should not have issues of support loss, sagging, or spine misalignment.
Is a plush mattress the softest mattress?
Softness is measured on a scale of 1 to 10. Usually, 10 is the firmest, and 1 the softest. A plush top mattress on average falls at a 2 or 3 on this scale of 10.
Are soft mattresses better for side sleepers?
Yes, soft mattresses are better for side sleepers. Soft mattresses cushion your shoulders and hips, bearing the weight of your body in the side sleeping position. This cushioning prevents aches in the shoulder and hip regions.
How can I make my mattress soft?
Use a soft mattress topper. This mattress accessory is used to firm up a soft mattress or soften a firm mattress. Mattress toppers are 2 to 4 inches thick. Look for soft mattress toppers, such as memory foam, cotton, or wool. Place this soft topper on your mattress for extra contouring, and pressure relief.
Conclusion
Soft mattresses usually require additional layers of foam than their firmer counterparts, or other cushioning materials inside a pillow top or Euro top mattress. The extra materials make soft beds more expensive. Mattress prices depend on the materials used and sleep technologies included in them.
When buying a soft mattress it's best to research extensively for a good deal. But don't compromise on mattress quality while looking for a deal. A mattress is an investment towards your health. If you don't get the best mattress for yourself, you compromise on sleep quality. Poor sleep quality affects your productivity and health.
---
About the author
April Mayer is a sleep expert and writer with a degree in exercise physiology. She has dedicated her career to exploring the relationship between sleep and productivity. Her insightful articles, such as "The Surprising Way Your Mood Might Be Messing With Your Productivity" and "Wake Up to More Productive Mornings," have been featured in reputable publications like Forbes, Greatist, Real Homes, Thrillist, Tom's Guide, and Eat This, Not That. With a passion for helping others lead more productive lives through restful sleep, April offers valuable expertise on foods and vitamins for better sleep. As a trusted member of the Early Bird team since March 2020, she continues to provide informative and well-researched content.
View all posts