If you are looking for a plush sleeping surface providing you with the right cushioning and support balance, both memory foam and pillow-top mattresses may be great options. Both the beds have a similar feel, but the support structure of a memory foam mattress is usually different from a pillow top.
While high-density poly-foam forms the support layer of a memory foam mattress, pillow-top mattresses usually have innerspring coils as their support structure. The extra layer of padding sewn on top enhances plushness and makes the bed more comfortable. Pillow tops are usually found on traditional innerspring beds because they mitigate the underlying steel coil layer's stiffness, leading to extra comfort.
What is Memory Foam?
Temperature and pressure-sensitive memory foam softens in response to your body heat, leading to its body-contouring abilities. Memory foam mattresses conform to your body leading to even distribution of weight on the sleeping surface, providing pressure point relief.

Memory foam's malleable nature makes it ideal for spinal alignment, especially for back and side sleepers. Memory foam forms to the spine's natural curvature leading to enhanced lumbar support, a good option for those with back pain.
Types of Memory Foam
Memory foam has evolved with time leading to new generations of foam which are adept at fighting heat retention—traditional memory foam's common complaint.
Plant-Based Memory Foam
Substituting a portion of petroleum with natural plant-based oils makes the mattress cooler. Replacing a synthetic element to make way for something more natural enhances the bed's coolness.
Gel Memory Foam
Adding cooling gel or gel beads to memory foam enhances the mattress' coolness because the gel beads comprise "phase-changing material" or "PCM", which absorbs heat—helping the bed stay cool.
Other Cooling Additives
Good conductors of heat, such as graphite and copper added to memory foam, dissipate heat from its source helping you sleep cool.
Benefits of Memory Foam
Body-conforming nature provides pressure relief
Pain-relief for those with back and joint pains
Durable
Drawbacks of Memory Foam
Traditional memory foam may retain heat
Some memory foam mattresses may emit off-gassing odors—the strong smell of chemicals from a new product
Best Amerisleep Memory Foam Mattresses
Quick Guide: A 30-Second Summary
At Amerisleep, we offer memory foam mattresses in five firmnesses, making sure each one can suit a particular kind of sleeper. Our softer models suit side sleepers well, while our firmer models provide the support back and stomach sleepers need.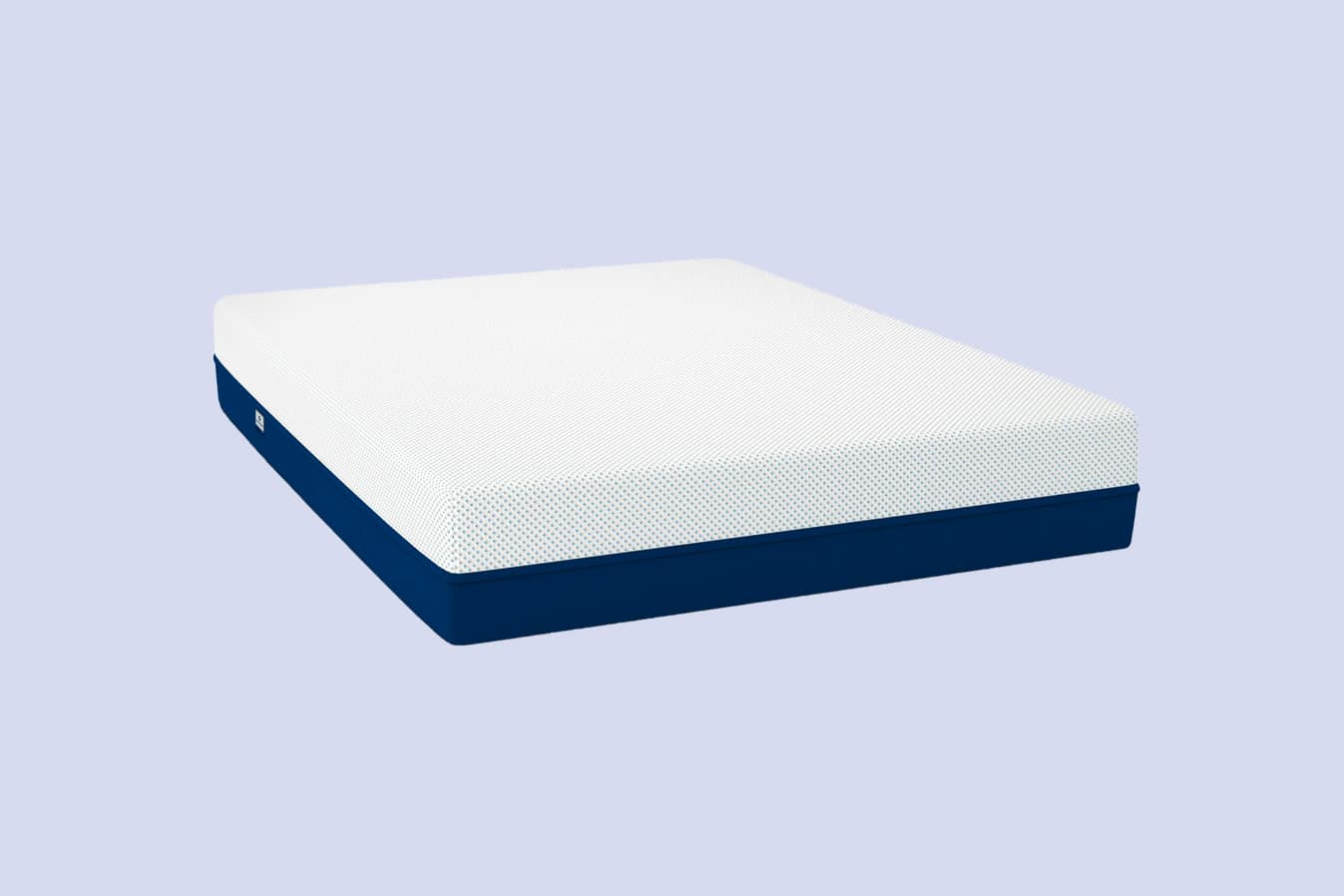 Best Memory Foam Mattress Overall
Amerisleep AS3
Price Range

$1149 to $2398

Mattress Type

Memory Foam

Firmness

5 to 6 out of 10 (Medium)

Availability

All sizes

Warranty

20 Years

Thickness

12 Inches
Mattress Highlights
Soft, breathable cover minimizes moisture retention
Five ergonomic support zones enhance comfort
Eco-friendly memory foam more durable than average
Recommended For
Most sleeping styles and body types
Hot sleepers
Couples
The AS3 mattress consists of three foam layers, all wrapped in a soft and breathable fabric cover:
3 inches  of Bio-Pur® foam
2 inches of Affinity foam with HIVE® technology
7 inches of Bio-Core® foam
The plant-based Bio-Pur®foam is our unique take on the standard memory foam formula. While traditional memory foam is wholly synthetic, we substitute certain ingredients with plant-derived oils. Our exclusive recipe creates a foam that's more responsive and breathable than the average memory foam.
The AS3, like all Amerisleep mattresses, is backed by a 100-night sleep trial and a 20-year warranty.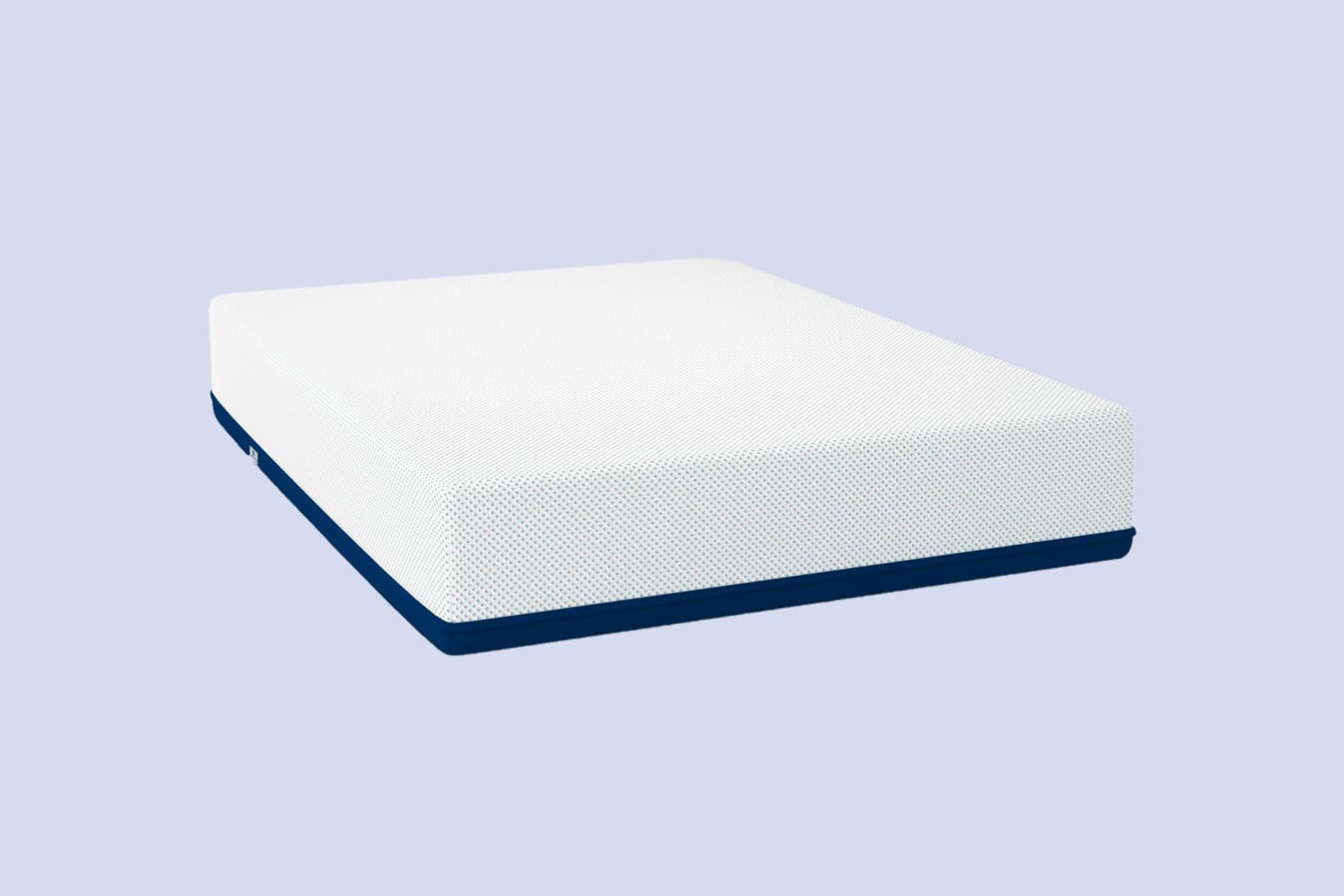 Best Soft Memory Foam Mattress
Amerisleep AS5
Price Range

$1649 to $3398

Mattress Type

Memory Foam

Firmness

3 out of 10 (Soft)

Availability

All sizes

Warranty

20 Years

Thickness

14 Inches
Mattress Highlights
Plant-based, pressure-relieving cushion for comfort
Responsive Active Flex layer deepens cushion
Sturdy transition and base foam for stability
Recommended For
Side sleepers
Petite individuals
People with joint pain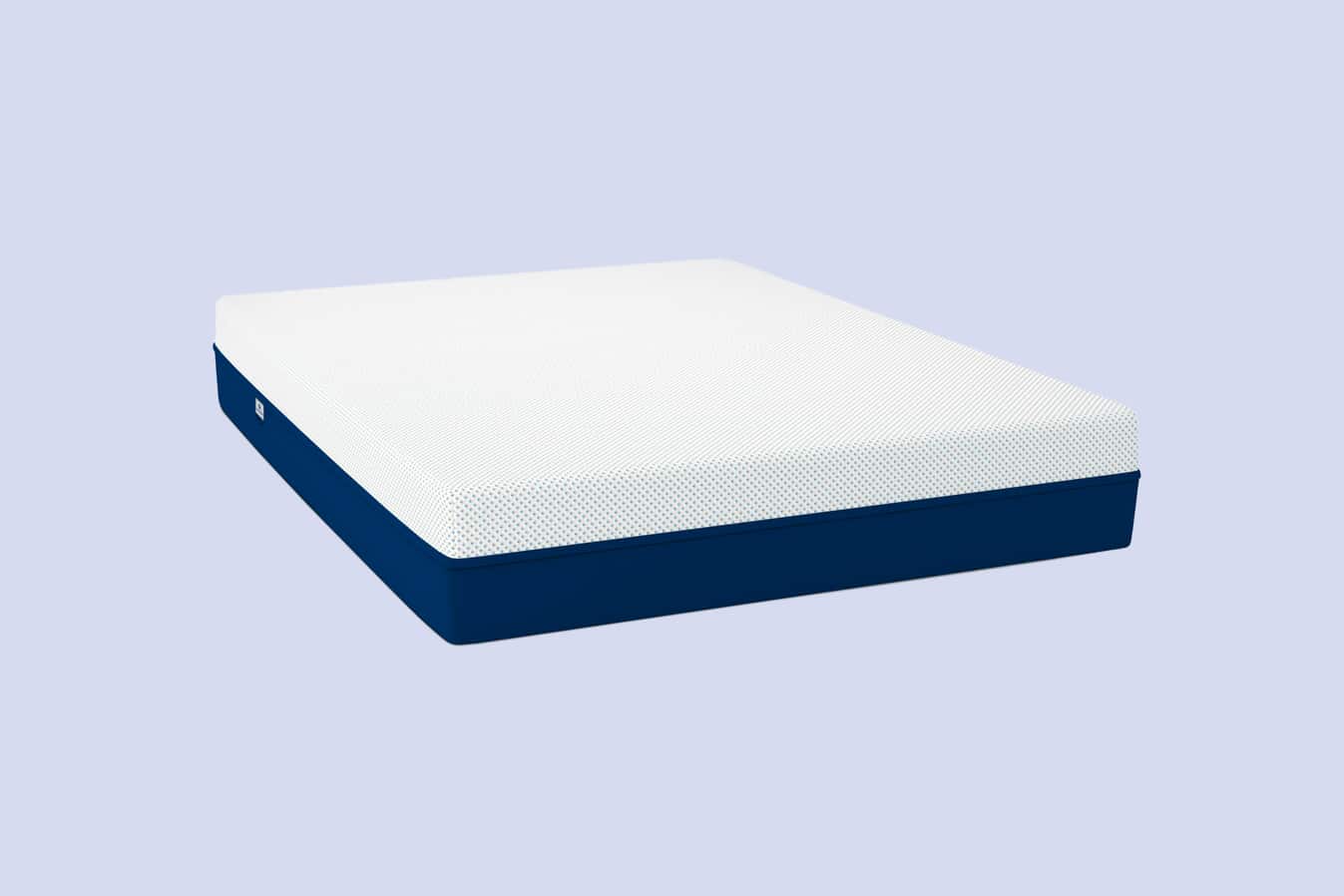 Best Firm Memory Foam Mattress
Amerisleep AS2
Price Range

$949 to $1998

Mattress Type

Memory Foam

Firmness

7 out of 10 (Medium-Firm)

Availability

All sizes

Warranty

20 Years

Thickness

12 Inches
The medium-firm feel of the AS2 mattress keeps the bed from feeling stiff and unyielding while still providing the firm support that back and stomach sleepers enjoy.
As a side note, the AS2, AS3, and AS5 mattresses have hybrid counterparts for sleepers who prefer the feel of a spring mattress. A hybrid mattress can be a good choice for sleepers who want a bed that's like a pillow top mattress but minimizes the drawbacks of one. For example, the wrappings around a hybrid's coils limit the motion transfer common in pillow top mattresses.
What is Pillow Top?
A pillow top is an extra layer of padding sewn on top of the mattress to enhance its plushness. The pillow top layer comprises materials like cotton, wool, down, fiberfill, memory foam, or latex foam. These materials promote plushness while diminishing the bounce and firmness from the coil layer, or the innerspring support layer underneath.
Types of Pillow Tops
Pillow-top has a minor variation to it, known as a Euro top. As the name suggests, the Euro-style originated in Europe and is more common there. Both act as a comfort layer to relieve pressure points.
Regular Pillow Top
A regular pillow top is sewn on top of the mattress with a noticeable gap above the comfort layer, giving the impression of extra padding.
Euro Pillow Top
In a Euro top, the additional padding layer is sewn underneath the cover of the mattress making it look more flush and uniform—there is no gap, leading to better edge support. Euro top layers are comprised of foam or fiberfill, appearing thicker and denser than a regular pillow top.
Benefits of a Pillow Top
Coil layer promotes airflow making the mattress breathable
Comparatively lesser-priced
Fewer chances of off-gassing
Drawbacks of a Pillow Top
Not as durable as other mattress types
May cause motion transfer leading to sleep disruptions
Difference between Memory Foam and Pillow Top
A pillow top mattress may contain memory foam, giving both beds a similar feel, but the difference in the other layers makes them stand out—the bounciness of innerspring coils or motion-restricting foam.

| Parameters | Memory Foam | Pillow Top |
| --- | --- | --- |
| Feel | Body-conforming, pressure relief | Responsive and bouncy from the coiled support layer |
| Durability | High-quality memory foam beds are more durable | Coil layer degenerates faster affecting the bed's durability |
| Temperature Regulation | Traditional memory foam retains heat, but memory foam with cooling properties, like open-cells, cooling gels, and other cooling additives help beat the heat | Innerspring coils promote airflow making the mattress cooler and more breathable |
| Motion Isolation | Excellent in isolating motion | Little to no motion isolation because of innerspring coils |
| Off-gassing | More likely to off-gas due to synthetic polyurethane foam | Slight off-gassing, depending on if the pillow top contains foam |
| Price | Usually more expensive than a pillow top with the price for a queen size ranging between $600 to $4000 | Usually less expensive than memory foam with the price for a queen size ranging between $200 to $2000 |
FAQs
Can you have a pillow top on a memory foam mattress?
Pillow tops aren't necessary because of memory foam's conforming properties—they're more common with innerspring beds, acting as the comfort layer.
What is the difference between a hybrid mattress and a pillow top?
While both hybrids and pillow tops contain innerspring coils as a support layer, hybrid mattresses have pocketed coils—individually-wrapped innerspring coils to restrict motion transfer. Hybrid mattresses also have a memory foam or latex comfort layer at least 2 inches thick. A pillow top mattress may contain memory foam, latex, or any other material like cotton, wool, or fiberfill in its comfort layer but is likely to be less than 2 inches thick.
Conclusion
The best mattress to suit your needs may either be a memory foam or a pillow top. Decide based on your preferences and priorities. While memory foam is good for a body-conforming hug, you may prefer a pillow top if you like a little bit of bounce.
---
About the author
April Mayer is a sleep expert and writer with a degree in exercise physiology. She has dedicated her career to exploring the relationship between sleep and productivity. Her insightful articles, such as "The Surprising Way Your Mood Might Be Messing With Your Productivity" and "Wake Up to More Productive Mornings," have been featured in reputable publications like Forbes, Greatist, Real Homes, Thrillist, Tom's Guide, and Eat This, Not That. With a passion for helping others lead more productive lives through restful sleep, April offers valuable expertise on foods and vitamins for better sleep. As a trusted member of the Early Bird team since March 2020, she continues to provide informative and well-researched content.
View all posts