Mattresses provide the foundation for sleep and choosing the right one can make all the difference when it comes to comfort.
Your mattress is supposed to provide support for your back and joints, promote good alignment, and cushion against pressure points and pain. But, sleeping on a bed that is wrong for you can affect rest by creating pain, tension or other problems.
According to National Sleep Foundation polls, more than 9 in 10 people say that a comfortable mattress is important to sleep quality, the most widely agreed upon factor in their surveys.
However, many shoppers report feeling intimidated when trying to select a new bed due to the abundance of options and conflicting or unclear information. Some may even wonder if buying a mattress online is safe.
Surveys from the Better Sleep Council found that many Americans delay buying a new bed because they feel overwhelmed by the shopping process. Common frustrations people mention included not knowing when to replace, how much to spend, what to look for, how to narrow options and discomfort testing beds in stores.
Rather than struggling with an old mattress or rushing a purchase only to regret it later, reduce shopping stress and equip yourself to choose the best mattress by learning a little about beds and how to compare them.
9 Helpful Tips for Choosing the Best Mattress
Based on our experience helping customers find the perfect mattress, we've put together a few helpful tips for choosing the best bed, designed to help you get better sleep and to make the process simpler.
1. Make Note of What You Want First

Mattress preferences tend to be quite individual so when looking for your perfect match, the number one consideration is… you!
Before you even start shopping, it can be very helpful to make a list of what you want in a bed in order to better focus your search. Don't forget to include your partner in this also, if applicable.
Here are a few good questions to ask yourself:
What do I like most about my current mattress (and past ones)?
What do I like least about my current mattress (and past ones)?
What type of surface do I usually sleep best on? Hard as the floor, soft as possible, just enough softness, etc?
What are my "must-haves" for my next mattress?
What am I interested in trying or researching?
What are my biggest concerns or questions when I start browsing?
How long do I expect to use my next bed?
Do any accessories (frame/pillows/etc) also need to be replaced, or just the old mattress?
These answers help you get a better idea of what to look for. Some may seem obvious, but writing your preferences down and brainstorming really is useful, especially later on when you are trying to narrow down the field of potential candidates.
For some shoppers, this may still be a lot to consider. We'll try to simplify things real quick by talking about two of our top mattresses:
Best Mattress Overall: Amerisleep AS3 – When it comes to mattresses that suit most sleeping styles, a medium mattress like the AS3 is usually the best way to go. It feels soft enough for most side sleepers and supportive enough for many back and combination sleepers.
Best Medium-Firm Mattress: Amerisleep AS2 – For sleepers who desire a mildly firm feel, it's difficult to beat our AS2 mattress. Its medium-firm feel is designed to promote back support while still feeling conforming enough for pressure relief.
As a reminder, all of our mattresses are backed by a 100-night sleep trial and a 20-year warranty.
2. Consider Where You'll Buy a Mattress
When it comes to buying a mattress, there are two primary options to consider: brick-and-mortar stores and online mattress retailers. Brick-and-mortar stores refer to physical retail locations where you can visit and browse through a variety of mattresses, while online mattress retailers exclusively operate through their websites, allowing customers to purchase mattresses online. Each option offers distinct advantages and considerations.
Brick-and-mortar stores provide a hands-on shopping experience. You can personally try out different mattresses by lying down on them and get a sense of their comfort level and support. Sales representatives are usually available to answer questions and provide guidance, ensuring you make an informed decision. These stores often offer delivery and mattress removal services, which can be convenient for those who prefer a hassle-free experience.
However, shopping at physical stores can be time-consuming, requiring you to visit multiple locations to compare prices and options. Furthermore, prices at brick-and-mortar stores may be higher due to factors like overhead costs and sales commissions.
On the other hand, online mattress retailers offer a convenient and streamlined shopping process. You can browse through a wide selection of mattresses from the comfort of your home, saving time and effort. Online retailers often provide detailed product descriptions, customer reviews, and comparison tools to assist in decision-making.
Online purchases can be more cost-effective since these retailers have lower overhead costs compared to physical stores. Many online retailers also offer generous trial periods and return policies, allowing you to try out the mattress in your own home before committing. However, the inability to physically test the mattress prior to purchase can be a disadvantage, as comfort preferences can vary, and there is reliance on online descriptions and customer feedback.
3. Compare Pros and Cons of Mattress Types
One of the first places people tend to get stuck in the buying process is determining which mattress type is best for them. There is no single type of mattress that will satisfy 100 percent of people. However, comparing the pros and cons of different mattress materials before you start shopping can give you a little insight.
For example, innerspring mattresses are more widespread and familiar, basic models can be fairly cheap and initial comfort is often good. However, these types of beds tend to be more prone to sagging and pain, while also having a lower average owner satisfaction according to review sites like Sleep Like The Dead.
Many innerspring mattress manufacturers offer pillow top mattresses to increase comfort, but some sleepers find they still don't experience enough pressure relief.
Memory foam mattresses, the second most popular type, rate highest in average owner satisfaction and is associated with good pain and pressure relief, longevity and motion isolation. Not all brands are equal though, as some are prone to heat and odors than others, and quality can vary widely.
Latex mattresses have a similar feel to memory foam beds, offering a full-body contour with a hint of bounce. Many shoppers seeking an organic or hypoallergenic mattress gravitate toward a natural latex mattress.
Hybrid mattresses combine features of foam and innerspring beds to maximize benefits. A true hybrid has at least 2 to 3 inches of foam on top, offering more cushion and pressure relief than the typical innerspring mattress. The coils usually establish a mattress for isolating motion better than a traditional innerspring, too, while also promoting more airflow than a foam mattress would.
Less common types like air beds and waterbeds also have distinct benefits that will appeal to different people, so doing a little online research into these varieties and technologies can be helpful for deciphering differences you'll encounter when shopping. For example, the size and number of air chambers inside an airbed influences its comfort.
3. Firm, Soft, Medium, Extra-Firm, Plush or Medium-Firm? How to Choose Firmness
Mattress firmness proves another major point of confusion for shoppers. This is largely due to difficulty comparing firmnesses between brands and types, a lack of standard categorization, and the arbitrary nature of comfort. Some prefer a softer mattress, others a firmer one. However, it's possible to take the uncertainty out of which mattress firmness is best for you.
Mattress makers will generally label beds somewhere on a scale of very plush to very firm, but how the bed actually feels can vary from brand to brand and even within lines, and one person's medium might be another's firm. To further complicate things, most beds will often soften a bit in the first year or two.
The least arbitrary measures include the IFD/ILD scale for foams (amount of weight required to compress the foam by 25%) with higher numbers being firmer and coil gauge (thickness of coil wire) for spring beds with lower numbers feeling firmer. But, the thickness of layers and padding materials also play a role. Reviews can also help you get an idea of how accurate firmness descriptions are.
If you are unsure about mattress firmness, two helpful things to consider include your sleeping position and personal comfort factors.
As described in detail in one of our previous articles, here are general guidelines for mattress firmness based on sleep position preference:
The best mattress for side sleepers should have enough give to allow hips and shoulders to sink while still supporting the waist and lumbar region. Your spine should be straight and parallel to the floor when lying down. Plush to medium is likely the ideal firmness range for you.
Back sleepers

need a supportive mattress surface that promotes natural alignment. Similar to when you are standing up straight, your spine should still have a slight curve, but there should be no more than a finger's width of space between your back and the bed to avoid muscle tension. Beds in the medium-firm range will likely feel best.
Stomach sleepers

need supportive beds that prevent the upper body from bowing down, which can lead to back and neck pain. Beds in the firmer range with a slight comfort layer may be best as mattresses for stomach sleepers.
Combination sleepers need a mattress that can keep up with two or three different sleep positions. Usually, the best mattresses for combination sleepers offer a responsive surface with a medium to medium-firm feel.
Other things that may affect firmness preference include age, weight and medical conditions.
Your preferences may move toward softer mattresses over time since tissues become more sensitive to compression and pressure points.
Larger individuals may need firmer beds to receive adequate support and may feel more comfortable with thicker comfort layers that adequately cushion curves. Conversely, lightweight sleepers should look at a softer mattress that suits their sleep position.
If you have existing pain-related conditions like arthritis or fibromyalgia, that should also be factored into your mattress decision as supportiveness and pressure point relief will prove even more important to comfort.
In published studies, medium to medium-firm mattresses almost always results in the highest comfort ratings and pain improvements versus soft or firm mattresses. If looking for the best mattress for back pain, check out a medium-firm option.
If you are trying to decide between firmness levels, we generally suggest choosing the firmer option for two reasons. First, mattresses soften a bit as you break them in, and second, you can add a mattress topper to an overly firm bed whereas correcting a too soft mattress is not so simple.
4. Picking the Right Mattress Size
People often usually have a good grasp on what mattress size they want, but it's still worth considering before you buy a new bed. After all, a too-small mattress can only lead to discomfort, while a too-large mattress can leave you with little room for bedroom furniture.
| Size | Dimensions (in inches) |
| --- | --- |
| Crib | 28 x 52 |
| Twin | 38 x 75 |
| Twin XL | 38 x 80 |
| Full (a.k.a a "double bed") | 54 x 75 |
| Queen | 60 x 80 |
| King | 76 x 80 |
| California King | 72 x 84 |
The simplest way to determine what mattress size is best for you is to ask who is going to sleep on it. Taller people often need a mattress at least 80 inches long, ruling out a traditional twin or full mattress. Some taller sleepers need the added length of a California king size mattress to sleep well.
Single sleepers are usually comfortable on any size, but couples shouldn't sleep on anything smaller than a queen. Children graduating from a crib mattress often move to a twin size or twin XL bed, but some parents treat their children with a full size mattress.
Budget is another factor to consider when it comes to mattress sizes. Naturally, a larger mattress costs more money. If, for example, you and your partner would be perfectly comfortable on a queen size mattress, you might choose that instead of a more expensive king size mattress.
5. Budgeting for a New Bed

In the Better Sleep Council surveys and in past Consumer Reports surveys as well, the price often proves a point of confusion for shoppers.
There is no magic price that you should spend, but the average price people pay for a new mattress ranges between $800 to $1500 according to different sources. Buying a very expensive mattress is no guarantee of comfort, and there are well-rated beds in cheaper price ranges as well.
Rather than aiming to spend a specific price, set a ceiling that makes sense for your budget and then contrast the specifications for mattresses within that range. Look for options that match your list of preferences and that have good quality and reviews compared to other options in the price range.
If you want to maximize your chances of picking up a high-quality mattress at a discount, try online mattress stores. Brick-and-mortar stores usually have more costs to meet and often raise their mattress's prices to cover expenses. Online retailers have relatively fewer expenses and tend to pass the savings onto the customer.
6. Specifications Tell You More Than Brand or Price
Generally, we like to think that well-known or more expensive products are inherently better, but when it comes to beds this often is not true. Compared to name or prices, the details under the covers will tell you more about a bed's potential quality, durability and value.
With memory foam beds, for example, key things to look at include memory foam density, core foam density, the thickness of layers, cover and flameproof materials. You may find that beds with similar price points vary significantly in terms of quality, regardless of type.
Always look for detailed descriptions of what the different mattress layers are made of including support cores, comfort layers, coil count and gauge, and other components. These details can help you determine how comparable different beds are and which offers the best fit for you.
7. Make Use of Mattress Reviews
When surveyed by Nielsen, 70% of people said they trust online reviews, second only to word of mouth, and a GE Capital study found that 81% of shoppers seek out reviews before making large purchases. In a Google consumer survey, online reviews are the most trusted resource for mattress shoppers, selected by 28% of respondents.
The reason reviews continue growing in popularity is that they can give an unbiased view of a product or service that you simply can't get from stores or specifications alone. When it comes to larger purchases that you will use for a long time like mattresses, this insight can prove very helpful.
Reviewers will often mention how beds compare with their expectations, what they like or don't like, how it compares to others they've tried and whether or not they would recommend the mattress.
Though comfort is subjective, a large sample of reviews reveals trends that can help you determine if a mattress is likely to fit your comfort preferences, and provides another way to compare different brands and models. You may even be able to filter by keywords relevant to your own comfort such as "hot sleepers," "couples," or "back pain."
The industry average for memory foam, for example, is about 80% satisfaction or 4 out 5 stars. Mattresses that rate above that might be considered above average, while ones below that may have particular issues that consumers consider below average or less than satisfactory.
When looking at reviews, just be sure to consider the source – are the reviews verified in any way? Are they on a reliable website?
For Amerisleep.com's mattress reviews, we use a third-party review system which verifies that people leaving reviews are real customers, and we are also proud of our above-average reviews on trusted third-party sites like ResellerRatings.com.
8. Give Yourself Time to Adjust
It can take a few weeks to adjust to a new mattress and determine whether or not it is "the one" for you. Even an in-store test is not a guarantee of comfort, so plan on giving yourself about a month to bond with your mattress however you buy it.
Since it isn't always easy to know if you've made the right choice when it comes to long-term products like mattresses, this means it is wise to look for a bed that can be returned in a time frame you find reasonable.
Having at least 30 days to return policy can make buying less stressful while helping to ensure you do end up with a comfortable mattress. See how long you have to return and what's involved so you know what to expect. A proper sleep trial usually offers a few months to try out a mattress at home and allows you to return it for a full refund if you're dissatisfied.
What If I Am Choosing a Mattress to Share?
Now, let's talk about motion transfer. Or as some may call it, the "bedquake" effect. We've all experienced it: one partner tosses and turns, while the other clings to the mattress for dear life.
First and foremost, it's crucial to consider both partners' sleep preferences and needs. Each individual has their own unique way of slumbering blissfully through the night. One may prefer a soft, cloud-like mattress that gently cradles their body, while the other might seek the firm embrace of a sturdy mattress for optimum support. Communicate openly and honestly about your sleep habits and preferences to find a happy compromise that suits both of you.
To ensure a peaceful slumber, look for a mattress with motion isolation. This means that when your partner moves, you won't feel it reverberating through the mattress like an earthquake. Choose a mattress that absorbs movement and lets each of you sleep soundly, undisturbed by nocturnal acrobatics.
Then, the ideal mattress firmness for two. This is where the magic happens—or doesn't. Finding the perfect level of firmness is like Goldilocks discovering the "just right" bowl of porridge. Too firm, and you'll feel like you're snoozing on a slab of concrete. Too soft, and you might sink into a never-ending marshmallow abyss.
Strike a harmonious chord by opting for a mattress for couples with medium firmness, which offers a blend of support and comfort for both partners. Remember, compromise is key!
Mattress size matters, as well. You want to ensure you have enough space to spread out comfortably without invading each other's sleeping territory. A queen size mattress is often a popular choice for couples, providing ample space for cozy cuddles and individual sprawls. However, if you're blessed with a bedroom fit for royalty, a king size mattress might be the regal answer to your dreams.
Last but not least, let's not forget about temperature regulation. We all have that one partner who radiates heat like a furnace, while the other shivers like a penguin in Antarctica. Look for mattresses that incorporate cooling technologies for those who sleep hot, such as gel-infused memory foam or breathable materials. No more battles over the thermostat—your mattress will be your temperature referee.
What If I Am Choosing a Mattress for a Child?
Choosing the perfect mattress for your child or teenager can be an exciting adventure! After all, a good night's sleep is crucial for their growth and overall well-being. So, let's dive into the wonderful world of mattresses and explore how you, as a parent, can make the best choice.
First and foremost, think about your child's age and size. Just like Goldilocks searching for the right porridge, you want a mattress that's not too big and not too small, but just right! For younger children, a twin or twin XL mattress might be ideal, while teenagers might prefer a full or queen size to accommodate their growing bodies.
Next, consider the mattress type. Oh, the options are endless! There are innerspring mattresses, memory foam or latex mattresses, and even hybrid mattresses that combine the best of both worlds. Each type has its own unique benefits, so it's like picking out a delicious treat from a candy store. An innerspring or hybrid mattress provides excellent support and bounce, while memory foam molds to the body's contours, offering supreme comfort.
Mattress durability is another crucial factor. Your child's mattress is going to endure years of jumping, bouncing, and adventurous pillow fights! You'll want a mattress that can withstand the test of time, just like their favorite superhero's cape. Look for high-quality materials and reputable mattress brands that offer long warranties. It's like finding a sturdy shield that will protect your child's dreams night after night.
Now, let's talk about firmness. For your child, you want a mattress that provides proper spinal alignment and support. Too soft, and they might sink in too much, leading to discomfort. Too firm, and they might feel like they're snoozing on a wooden board. Look for a mattress that's just right in the middle, offering both comfort and support.
Lastly, involve your child in the decision-making process. After all, they are the ones who will be snoozing away on the mattress! Take them on a mattress-shopping adventure, just like treasure hunters on a quest. Let them test out different mattresses, bouncing and lying down to find their favorite. By involving them, you're not only making it a fun experience, but also teaching them the importance of their own comfort and well-being.
More About Types of Mattresses
Mattresses come in various types, each offering unique features and benefits. Let's explore the different mattress types commonly found in the market: innerspring, memory foam, latex, hybrid, air mattresses, and waterbeds.
Innerspring Mattresses

Innerspring mattresses are built with a supportive coil system at their core. These coils are usually made of steel and are covered with layers of padding and fabric. Innerspring mattresses are known for their bouncy feel and excellent breathability, allowing air to circulate freely. People who prefer a traditional and responsive sleeping surface often choose innerspring mattresses.
Memory Foam Mattresses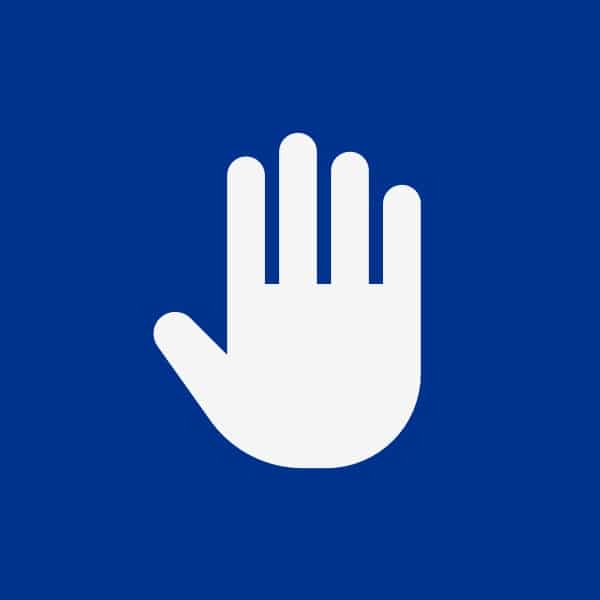 Memory foam mattresses are constructed using a special type of foam called memory foam. This foam is designed to contour to the shape of your body, providing personalized support and pressure relief. Underlying foam layers provide the proper support needed for a healthy spine alignment.
A memory foam mattress absorbs movement, making it an ideal choice for couples who don't want to disturb each other during the night. They also excel at isolating motion, which can be beneficial for individuals with restless sleeping patterns.
Latex Mattresses

Latex mattresses are made from natural or synthetic latex materials. They offer a responsive and buoyant surface that conforms to the body's curves, similar to memory foam. However, latex mattresses tend to have a bit more bounce and resilience. Latex is naturally hypoallergenic and resistant to dust mites and mold, making it a great option for individuals with allergies or asthma.
Hybrid Mattresses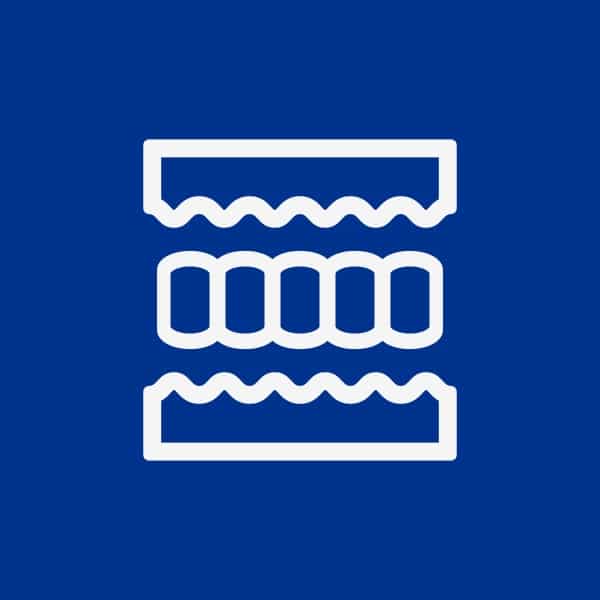 Hybrid mattresses combine the best of both worlds by blending innerspring coils with layers of foam or latex. The system of individually wrapped coils provides support and responsiveness, while the foam or latex layers offer contouring and pressure relief. Hybrid mattresses are versatile, catering to a wide range of sleep preferences. A hybrid mattress can be an excellent choice for those who want a balance of comfort and support.
Air Mattresses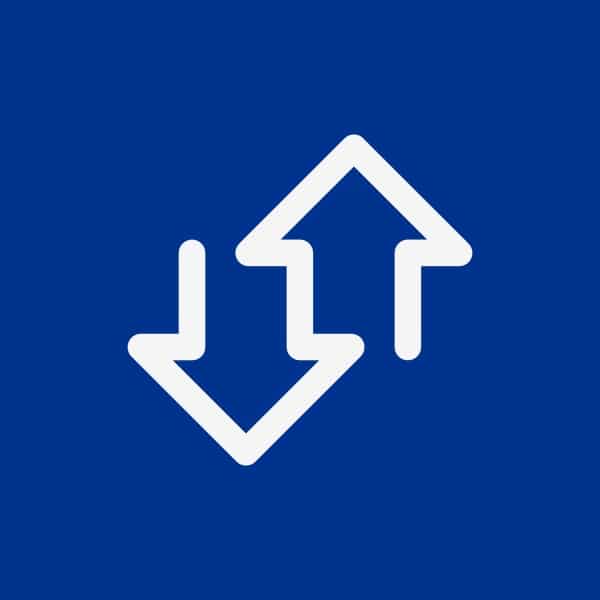 Luxury air mattresses, also known as adjustable air beds, use air chambers as their primary support system. These chambers can be adjusted to control the mattress's firmness level, providing customizable comfort. Air mattresses are favored by people who prefer to have precise control over the feel of their mattress. They are also beneficial for individuals with specific medical conditions that require them to sleep on a particular firmness level.
Waterbeds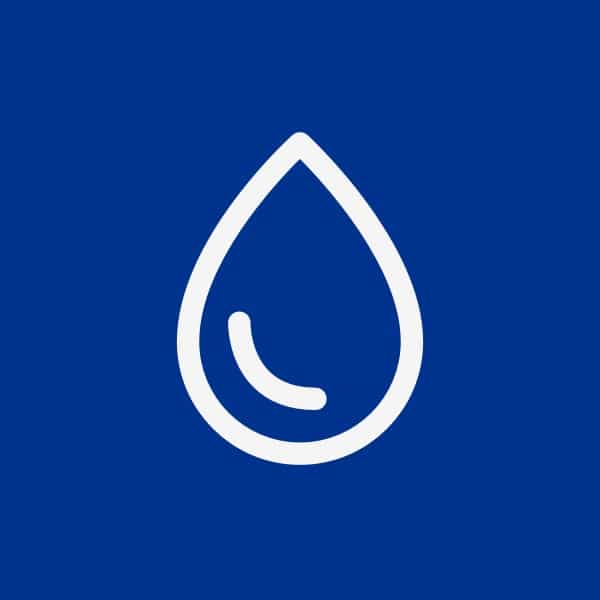 Waterbeds are mattresses filled with water, enclosed in a special chamber. Waterbeds offer a unique floating sensation. They provide excellent support and can alleviate pressure points. Some people choose waterbeds for their distinctive comfort and soothing properties.
About Mattress Sleep Trials and Mattress Warranties
Choosing the right mattress is essential for achieving restful and rejuvenating sleep. With the vast array of options available in the market, it can be overwhelming to make the right choice. However, two crucial factors that should not be overlooked are a good sleep trial and a mattress warranty. These factors not only provide peace of mind but also ensure that you make a well-informed decision and receive the best value for your investment.
A sleep trial is a period during which you can try out a mattress in the comfort of your own home before committing to it long term. It allows you to experience firsthand how the mattress feels and whether it meets your specific comfort and support needs. Every individual has unique preferences when it comes to firmness, temperature regulation, and overall feel.
A good sleep trial period, typically lasting anywhere from 30 to 100 nights, gives you ample time to assess whether the mattress aligns with your sleep requirements. It allows your body to adjust and adapt to the new mattress, ensuring that you have a fair chance to determine its suitability.
Sleep trials are particularly valuable because they eliminate the limitations of trying out a mattress in a showroom. Showroom experiences, although helpful for initial evaluations, often do not provide an accurate representation of how a mattress performs over an extended period.
Spending a few minutes lying on a mattress in a store cannot compare to a night's sleep in your own bed. A sleep trial eliminates the uncertainty and allows you to make a more confident decision, knowing that you have experienced the mattress in your regular sleep environment.
On the other hand, a mattress warranty is a guarantee provided by the manufacturer that protects against defects in materials or workmanship. It offers reassurance that the mattress will remain in good condition and perform as expected for a specified period. A typical mattress warranty ranges from 5 to 20 years, depending on the manufacturer and the quality of the mattress.
A mattress warranty is crucial because it ensures that your investment is protected. Should any structural issues arise during the warranty period, such as sagging, coils popping, or fabric tearing, the warranty will cover the necessary repairs or provide a replacement. Without a warranty, you would be responsible for the expenses associated with any defects or premature wear and tear.
Additionally, a mattress warranty reflects the manufacturer's confidence in their product. A longer warranty period often signifies that the manufacturer believes in the durability and quality of their mattress. It is a testament to their commitment to customer satisfaction and indicates that they stand behind their product.
When considering a mattress warranty, it's important to read the fine print and understand the terms and conditions. Some warranties may have specific requirements, such as using the mattress with a compatible foundation or maintaining proper care and maintenance. Being aware of these details ensures that you adhere to the warranty guidelines and maximize its benefits.
Tips for Saving on New Mattresses
When you buy an online mattress, you have access to a wider variety of options compared to what you might find in a physical store. This means you can compare prices and features more easily. You can read reviews and look for discounts or special offers. By doing this, you have a better chance of finding a good deal and saving money.
Buying a mattress online also cuts out the middleman. In a physical store, there are often salespeople who earn commissions on the products they sell. This can sometimes increase the price of the mattress. However, when you buy online, you can avoid these additional costs. The mattresses are usually sold directly by the manufacturer or through online retailers, which can reduce the price you pay.
Furthermore, online mattress retailers often offer free shipping or delivery to your home. This can be a significant saving because shipping costs for large items like mattresses can be quite high. With free shipping, you don't have to worry about paying extra fees to have the mattress delivered to your doorstep. Some times you can even add on white glove delivery, which comes with in-home setup.
Lastly, buying a mattress online allows you to take advantage of mattress sales and promotions that may not be available in physical stores. Online retailers often have special discounts or limited-time offers that can save you money. By keeping an eye out for these deals, you can get a high-quality mattress at a lower price.
Frequently Asked Questions
What are the pros and cons of memory foam mattresses?
People have fallen in love with memory foam mattresses primarily because they're affordable and conformable. The material yields to a sleeper's body within seconds, supporting all the body's curves and providing excellent amounts of comfort. Most shoppers can afford a memory foam mattress, with the average queen size memory foam mattress costing around $1000.
What keeps many people from sleeping on a memory foam mattress is heat retention. Traditional memory foam was a dense material, absorbing heat faster than it releases it. However, many mattress manufacturers have added heat-wicking materials like graphite and copper to increase heat dispersion. At Amerisleep, we made a more breathable material by substituting select ingredients with plant-based alternatives.
Can you use a mattress without a box spring?
Yes, most modern mattresses don't need a box spring. The traditional box spring was only designed to work with old-fashioned innerspring mattresses, with the coils inside a box spring laid out to sync up with the coils inside a spring mattress. These coils are not spaced close enough to create an evenly supportive surface, leaving gaps that can cause sagging.
So if, for example, you place a memory foam mattress on a box spring, the mattress is likely to sink between the coils and lose its shape.
Should I choose a mattress protector?
Yes, once you pick the right mattress it's a good idea to find a mattress protector in a matching size. Protectors keep liquids and other potentially harmful things from penetrating your mattress and changing its feel. A mattress protector is particularly helpful for people with allergies because it prevents pollen, dust mites, and other allergens from accumulating inside the mattress.
How do I choose a mattress by material?
When it comes to choosing a material or mattress type, the important considerations are cost and feel. Obviously, some materials cost more than others—for example, natural latex foam tends to cost more to produce than memory foam, while memory foam tends to cost more than basic poly-foam does.
Feel is important to think about when it comes to foam and spring mattresses. Foam mattresses tend to hug the body more, while the buoyant coils of a spring mattress keep a person on top of the bed. Which feel is more suitable is largely a matter of personal preference.
Is latex the best mattress material?
Latex foam has gained a lot of popularity as a natural and durable material. It has a conforming feel similar to memory foam, molding to the body and easing pressure. And if you want an organic mattress, latex foam is the material to choose. For a more thorough comparison, read our memory foam vs latex mattress guide.
The drawback is that natural latex foam expensive to produce and creates a heavy material, with an all-latex mattress often being one of the harder-to-move beds. There truly is no such thing as the "best mattress material" because every option has its pros and cons.
Ready to Choose the Right Mattress?
Next time you find yourself in search of a mattress, approach the process strategically to cut stress. Take inventory of what you want, learn about the main categories, and do a little research into the basics. Remember, a new bed is something you will be using for several hours a day and many years, so it's worth the time.
Equipping yourself with information and focusing on what you find comfortable makes it easier to sort through options, compare quality, and analyze reviews – all of which will help you choose the right mattress for better sleep.
When did you purchase your last mattress? Have any mattress shopping questions or tips to share?
---
About the author
Rosie Osmun, a Certified Sleep Science Coach, brings a wealth of knowledge and expertise to the health and wellness industry. With a degree in Political Science and Government from Arizona State University College of Liberal Arts and Sciences, Rosie's academic achievements provide a solid foundation for her work in sleep and wellness. With over 13 years of experience in the beauty, health, sleep, and wellness industries, Rosie has developed a comprehensive understanding of the science of sleep and its influence on overall health and wellbeing. Her commitment to enhancing sleep quality is reflected in her practical, evidence-based advice and tips. As a regular contributor to the Amerisleep blog, Rosie specializes in reducing back pain while sleeping, optimizing dinners for better sleep, and improving productivity in the mornings. Her articles showcase her fascination with the science of sleep and her dedication to researching and writing about beds. Rosie's contributions to a variety of publications, including Forbes, Bustle, and Healthline, as well as her regular contributions to the Amerisleep blog, underscore her authority in her field. These platforms, recognizing her expertise, rely on her to provide accurate and pertinent information to their readers. Additionally, Rosie's work has been featured in reputable publications like Byrdie, Lifehacker, Men's Journal, EatingWell, and Medical Daily, further solidifying her expertise in the field.
View all posts