Powered by Amerisleep, EarlyBird brings together a dedicated team of sleep science coaches, engineers, and product evaluators. We meticulously examine Amerisleep's family of products using our unique product methodology in Amerisleep's state-of-the-art laboratory. Our commitment to sustainability is reflected in our use of eco-friendly foam in our products. Each article we publish is accurate, supported by credible sources, and regularly updated to incorporate the latest scientific literature and expert insights. Trust our top mattress selections, for your personal sleep needs.
Motion transfer occurs when your mattress takes your motion and sends it traveling in waves all over the sleep surface. Some mattresses even amplify your motion as they transfer it. This can be the bane of many sleepers' existence.
Motion transfer means your tossing and turning can keep your partner awake. It also means you may bounce yourself awake if your mattress amplifies your own motion enough. This means even those sleeping alone may be bothered by motion transfer.
The good news is motion transfer is starting to become a thing of the past, as it is most severe in older sleep technologies. Many newer mattress models can absorb motion and isolate it to ensure restful sleep. Some mattress models even isolate motion while maintaining lots of responsiveness, so you don't have to trade one annoying sleep disruption for another.
Best Amerisleep Motion-Isolating Mattresses
Quick Guide: A 30-Second Summary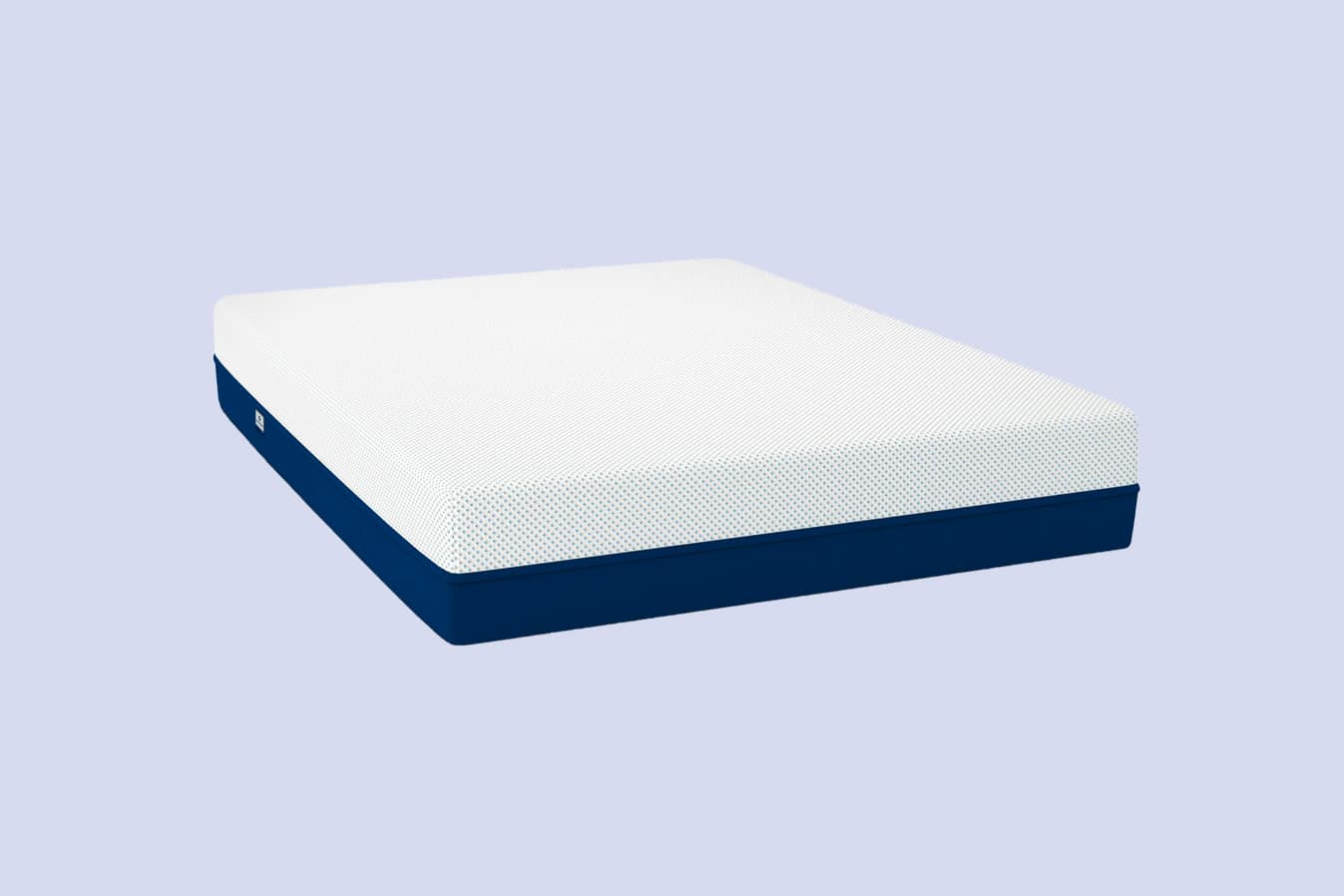 Best Motion-Isolating Mattress Overall:
Amerisleep AS3
Price Range

$1049 to $2198

Mattress Type

Memory Foam

Firmness

5 to 6 out of 10 (Medium)

Availability

All sizes

Warranty

20 Years

Thickness

12 Inches
If you want a motion-isolating mattress that offers just about everything else under the sun, check out the Amerisleep AS3.
Mattress Highlights
Transformative mattress cover fabric
Zoned support for versatile comfort
Plant-based memory foam cushion
Recommended For
Side, back, and combo sleepers
Hot sleepers
Couples
Among the best mattresses for couples, our Amerisleep AS3 mattress has a versatile medium feel, a responsive and cooling plant-based memory foam comfort layer, and a zoned support system that can relieve pressure and support the spine all at the same time.
The first thing you'll notice about the AS3 is that it doesn't feel like your average memory foam mattress. Whereas traditional memory foam is often hot and sticky, and it has a slow response time, this mattress is cool and breathable with a response time that rivals even latex. This means even if you're not a fan of memory foam, you might just be a fan of this mattress.
The AS3 also has a medium feel that makes it versatile enough to accommodate most sleep positions and body weights. This makes it a great choice for couples with divergent sleep needs who maybe don't want to do a split king because of the extra cost or the gap in the bed's center.
The AS3's comfort layer is made of the bouncy and breathable plant-based memory foam we discussed earlier. This Bio-Pur® foam swaps some of the petroleum products in memory foam for plant oils. This creates a memory foam that can respond and breathe like latex and contour like traditional flexible polyurethane foam.
Next, the HIVE® transition layer provides zoned support that targets each body area with its ideal balance of lift and pressure relief. This sleep technology means everyone from side sleepers to combo sleepers and even some back sleepers can enjoy this mattress.
Finally, the Bio-Core® base foam provides the spinal support for the mattress. It fights sinkage to ensure the AS3 keeps your body lifted onto the sleep surface and your spine stays aligned.
All this comfort is wrapped in the Refresh Cover. This cover uses minerals to diffuse your body heat by converting it to far infrared energy. This energy has been demonstrated to improve sleep quality, and it may even help improve circulation.
Quick Summary
Plant-based memory foam is highly responsive and breathes to wick away heat and moisture.
Zoned support targets each body area with its ideal balance of support and cushioning.
The cooling cover diffuses body heat by converting it to far infrared energy.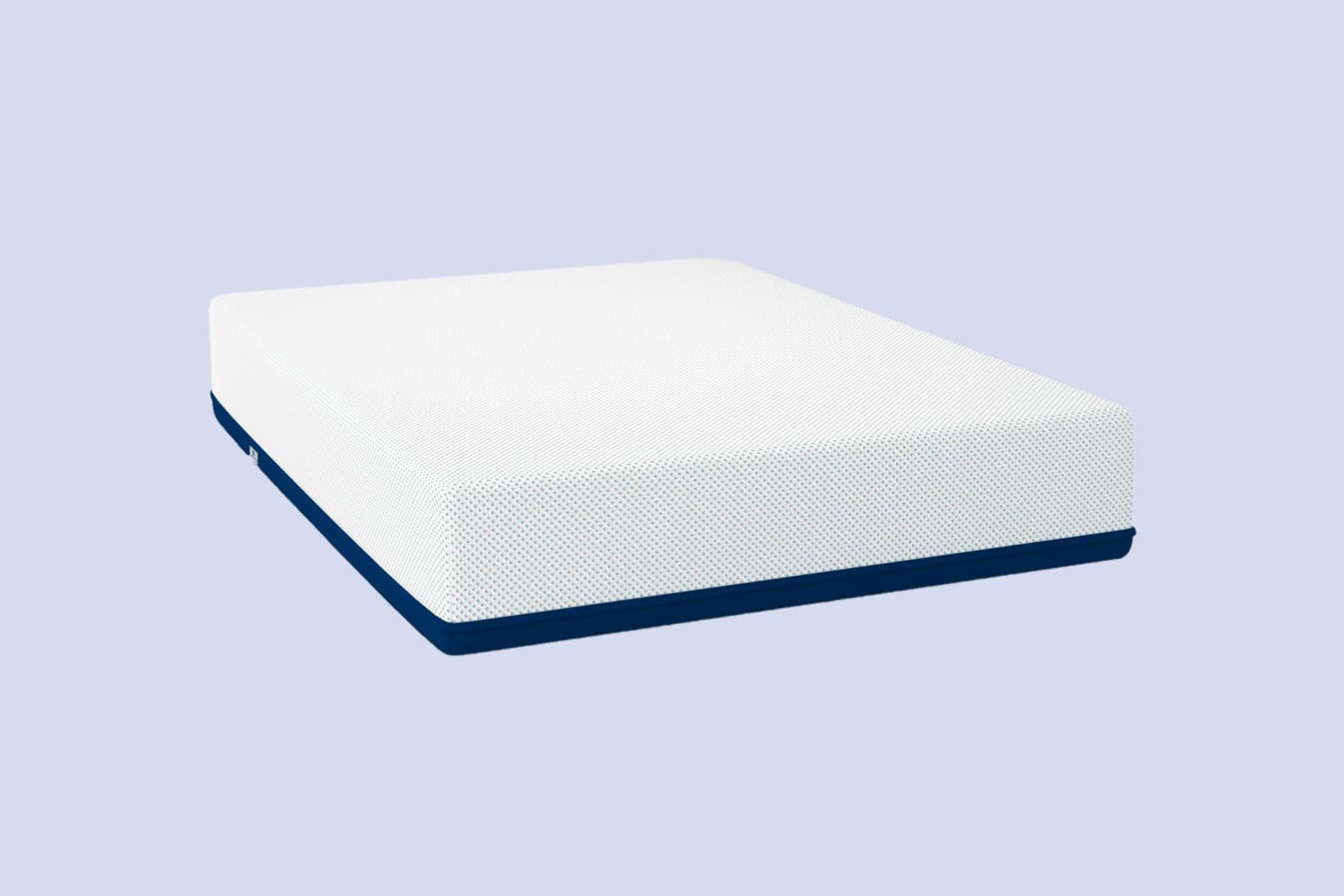 Best Soft Motion-Isolating Mattress:
Amerisleep AS5
Price Range

$1449 to $2998

Mattress Type

Memory Foam

Firmness

3 out of 10 (Soft)

Availability

All sizes

Warranty

20 Years

Thickness

14 Inches
The AS5 offers fantastic pressure relief to help keep your pressure points free from pain and offer you a great night's sleep.
Mattress Highlights
Pressure-relieving, plush foams
Cooling feel as it hugs the body
Buoyancy and lift from support layers
Recommended For
Side sleepers
Petite sleepers
Hot sleepers
Another great motion-isolating mattress for couples, the AS5 is the soft version of the AS3.  The AS5 is the best mattress for couples who fall into two categories: both petite (under 130 pounds) or both side sleepers. This is all thanks to its ultra-soft feel. The AS5 is a true-soft mattress, meaning it can relieve pressure to protect you if you're more vulnerable to pressure point pain.
Don't let the AS5's softness fool you. This mattress hugs your body, but it's got plenty of buoyancy and spinal support to go around. You'll be cradled while you sleep, but you won't sink into the sleep surface.
The AS5 has a very similar construction to the AS3, with one exception. It still starts off with the Refresh Cover that converts your body heat to far infrared energy to keep you cool and expose you to this healthy energy.
It also still sports the highly contouring and breathable Bio-Pur® foam. The breathability of this foam is especially important for a soft mattress. Softer mattresses tend to retain heat because they hug your body. Breathable foam counters this effect by keeping air flowing through the sleep surface itself.
The next layer of the AS5 is where this mattress diverges from the AS3. The AS5 features a layer of Active Flex material that provides softness without sacrificing buoyancy or support. The zones in the HIVE® layer enhance this softness where you need it most.
Finally, the Bio-Core® base foam offers tons of lift and spinal support to ensure you don't sink into this soft mattress. It also adds durability to the layers above to create a lot of longevity for a softer mattress. Expect the AS5 (as well as the AS3) to last for at least 20 years.
Quick Summary
The Active Flex layer allows for lots of softness without the sinkage.
The ultra-durable base foam provides spinal support and longevity.
The cover and foam breathe together to keep this soft mattress cool.
What to Look for in a Motion-Isolating Mattress
There are several different types of mattresses for couples that can isolate motion very well. But of course, motion isolation isn't the only thing you have to consider when choosing a mattress for couples. You'll need a mattress that meets all your other sleep needs too.
For instance, if you're a hot sleeper, you'll need a cooling mattress that can keep you cool while you slumber. If you're an active sleeper, you'll want a mattress that can resist body impressions and bounce back underneath you. If you're a side sleeper, you'll want deep compression and lots of contouring, and so on.
While not every motion-isolating mattress for couples can meet all your sleep needs, it's a safe bet at least one of them can!
Benefits of Motion-Isolating Mattresses
Mattresses that can control motion transfer benefit just about everyone. Don't think that sleeping alone means you won't see any benefits from sleeping on a motion-isolating mattress. Even those who don't share a bed can reap big dividends from a motion-isolating mattress for couples.
More Restful Co-Sleeping
Of course, if you co-sleep with a partner or a small child, you'll see the benefits right away. You'll notice that no matter how much your bedmate tosses and turns, you don't feel it on your side of the bed. You'll also worry less about bothering your sleeping partner when you decide to change positions if you get the best mattress for couples.
Better Sleep
If you're not worrying about disturbing your partner or being disturbed by them, then you're naturally going to get better sleep. However, even those who sleep alone can benefit from a mattress for couples that doesn't bounce like a trampoline every time they move.
Motion-isolating mattresses allow you to move around in your sleep without getting bounced so hard it wakes you up.
Fewer Accidents
This is one of the benefits you may not think about as much. But if you eat or drink in bed, a motion-isolating mattress can help prevent accidents by controlling motion transfer that can cause spills. This can help you keep your mattress clean and pristine. Of course, to keep your mattress in top condition, it's best to protect it with a waterproof mattress protector.
A protector may even be necessary if you want to ensure your mattress warranty remains valid. The warranty will offer protection and recourse if your mattress sags or otherwise grows uncomfortable before its time.
Ideal Mattress Materials for Motion Isolation
There are several common mattress types that are really great at motion isolation (and one that isn't). Generally speaking, mattresses without springs are better than types that rely on coils. But each of these motion-isolating mattresses has strengths and weaknesses in other areas.
Memory Foam
Flexible polyurethane foam – otherwise known as memory foam – is a synthetic foam made mostly of petroleum products. Memory foam is among the best mattress materials for motion isolation. This foam is extremely good at absorbing motion, meaning a memory foam mattress won't let it travel around the bed.
Memory foam also offers the best contouring and deepest compression of any mattress material, establishing an excellent mattress for pressure points and pain ailments. It can mold itself to your body's shape, ensuring maximum spinal alignment and pressure relief.
The main issues with memory foam will only affect specific types of sleepers. Hot sleepers will notice that memory foam tends to retain more heat than other mattress materials. Active sleepers will notice that memory foam is slower to bounce back when they move. If you fall into either of these categories, you may want to check out latex or hybrid mattresses.
Latex Foam
Natural latex is made using the sap of the rubber tree. This bouncy and breathable natural foam can be a wonderful alternative for hot sleepers and active sleepers who want an all-foam mattress. Latex breathes to keep cool air flowing through the whole sleep surface, and a latex mattress also bounces right back as soon as you move.
Natural latex is also highly buoyant. Where memory foam compresses deeply and gives you a cotton candy sort of feel when you sleep on it, latex provides a lot more loft and a more marshmallow feel. You can also expect this durable natural foam to outlast memory foam. See our memory foam vs latex guide for more information on both materials.
The main issue with latex is something side sleepers will especially notice. Latex wants to retain its shape, which means it cannot contour quite as well as memory foam. It can still adapt to your body shape, but it won't compress as deeply under your pressure points. If you sleep hard on your side, this may bother you.
Hybrid
A hybrid mattress is potentially the best mattress for couples because it isolates motion and offers such versatile comfort. Hybrid mattresses are such good mattresses for couples because of their pocketed coil systems combined with their foam comfort layers. Pocketed coils are all individually wrapped, which gives them several distinct advantages.
Pocketed coils isolate motion because they move independently of one another. This means a coil can bounce back underneath one partner without distributing its vertical motion horizontally to the other coils. This allows the best hybrid mattresses to avert disturbances to the other partner.
Pocketed coils also offer lots of cooling and responsiveness. This can allow hot and active sleepers to enjoy a memory foam comfort layer. Those who want even more bounce and buoyancy can opt for a latex hybrid mattress – there's a hybrid mattress out there for everyone, with hybrid mattresses for side sleepers providing a hug-like surface with bouncy support.
The main issue with the hybrid mattress doesn't have anything to do with the way it feels. Hybrids are quite expensive up front, and they're less durable than all-foam mattresses. This combination leaves hybrid mattresses sitting firmly in last place when it comes to the most affordable mattresses for couples.
Innerspring
When it comes to motion isolation, innerspring mattresses are the clear loser. This older sleep technology has several serious issues that stem from its dated and inferior support system, and the inability to isolate motion is chief among them. That means innerspring beds don't make the best mattresses for couples.
The problem lies in innerspring mattresses' support cores. Innerspring beds have a support layer made of open coils. Unlike pocketed coils, open coils have no casing, and they're wired together with steel cables.
As you can imagine, these networked coils cannot isolate motion. Instead, they amplify it and send it traveling all over the mattress. This not only means you disturb your partner with your movements, and vice versa. It also means you get bounced around when you move, even if you sleep alone.
Open coils create more issues than just their lack of motion isolation. Open coils also cannot contour the way that support foams and pocketed coils can. This means they cannot adapt to your shape and tend to sag under the heaviest parts of your body instead of rising and compressing.
Speaking of sagging, open coils are also significantly less durable than any other support core type. This means they lose tension and wear out much faster than base foams and pocketed coils. Expect them to start sagging and developing problem spots as soon as five or six years into your ownership of the mattress.
Split Kings for Motion Isolation
Partners who want the best motion isolation should consider a split king size mattress. A split king is a standard king size bed frame containing two twin XL mattresses instead of a single king size mattress. These mattresses cannot transfer motion because they're completely separate from each other.
Motion isolation isn't the only benefit of having two twin XLs form a split king bed. Split kings also allow each partner to choose their own firmness level and material. This can significantly improve the sleep experience for those with divergent sleep needs, and it may even enable partners with different needs to sleep in the same bed again.
For example, if one partner is a hot active sleeper and the other is a petite side sleeper, then the former partner could have a twin XL hybrid mattress on their side, while the latter partner could have a soft memory foam mattress on theirs. Each partner could also choose different position settings for their side in the case of a split adjustable bed.
FAQs
What is the best material for motion transfer control?
There are several different materials that isolate motion very well. Memory foam, natural latex, and hybrid mattresses all offer fantastic motion transfer control. So you'll need to look at other qualities to choose between them.
If you want amazing contouring and deep compression, choose memory foam. If you want buoyancy and durability, pick natural latex. And if you want responsiveness and adaptability, go with a hybrid mattress. You can even choose between a memory foam hybrid mattress and a latex hybrid mattress to get a combination of the benefits of both your favorite foam type and pocketed coils.
The only mattress type to avoid when choosing a mattress for motion isolation is innerspring. Innerspring mattresses amplify and transfer motion all over the bed, so they're not a good choice for those looking for motion isolation. Mattresses without springs are better at limiting motion transfer.
Can a mattress topper make my mattress more motion-isolating?
Typically, no. Mattress toppers may help a little bit when it comes to motion isolation, but they typically just soften the feel of motion transfer in a mattress with poor motion isolation.
This is because motion isolation is mostly a product of the support core of the mattress. This is why foam and hybrid mattresses can isolate motion well, while innerspring ones cannot. Base foam absorbs motion, and pocketed coils move independently of one another, meaning each coil can move on its own without transferring any of its motion to the surrounding coils.
This is why memory foam and hybrid mattresses are good at isolating motion, regardless of what is in their comfort layers. Either one of these mattresses could take the title of the best mattress for couples.
Is a split king a good solution to motion transfer problems?
A split king is potentially the best mattress for couples, as it's a great solution for partners bothered by motion transfer. With a split king setup, you can share a bed without sharing a mattress because you're able to put two twin XL mattresses in the same standard king size bed frame. You can even set up different angles with a split king adjustable bed.
The fact that you're sleeping on two separate mattresses with a split king vs. regular king means you and your partner can both toss and turn to your hearts' content without transferring motion to the other partner's side of the bed. And this is true regardless of mattress type. That means those who find themselves unable to let go of their old innerspring mattresses might have few other options.
Should I get a motion-isolating mattress if I sleep alone?
Even if you're not sleeping with a partner, you can still benefit from a motion-isolating mattress in a couple of ways. First, mattresses with poor motion transfer control may bounce you around hard enough that it reduces the quality of your sleep – even if you're not aware of it.
Second, mattresses that are better at motion isolation can also help prevent spills and accidents. If you eat in bed, your plate and cup aren't going to go flying every time you move. That means you can leave your tray in place without ruining your sheets every time you get out of bed.
How much should I pay for a motion-isolating mattress?
How much you pay for the best mattress for couples depends on several different qualities, including size, material, construction, and brand. The average cost of a mattress is going to vary greatly based on these factors.
For instance, memory foam is, on average, a much more affordable mattress than the other two motion-isolating mattress types. You will likely pay a few hundred dollars for a run-of-the-mill memory foam bed if you're shopping budget mattresses, and the average memory foam mattress price is around $1,100 for a queen.
The average queen size latex and hybrid mattresses are much more expensive mattresses. Expect to pay around $1,750 for an average queen size hybrid mattress and around $2,100 for an average queen size latex mattress. Keep in mind that hybrids are less durable than latex mattresses, which means latex is the more affordable material over the course of its lifetime.
Bottom Line
The best mattresses for couples can be a huge help to anyone who has trouble sleeping with a partner or even alone. And the best part is they don't have to cost an arm and a leg or take months to find. Many of the most popular mattress types on the market are already motion-isolating! All you have to do is figure out which one meets your budget and sleep needs.
---
About the author
April Mayer is a sleep expert and writer with a degree in exercise physiology. She has dedicated her career to exploring the relationship between sleep and productivity. Her insightful articles, such as "The Surprising Way Your Mood Might Be Messing With Your Productivity" and "Wake Up to More Productive Mornings," have been featured in reputable publications like Forbes, Greatist, Real Homes, Thrillist, Tom's Guide, and Eat This, Not That. With a passion for helping others lead more productive lives through restful sleep, April offers valuable expertise on foods and vitamins for better sleep. As a trusted member of the Early Bird team since March 2020, she continues to provide informative and well-researched content.
View all posts