One struggle couples may face is finding the best mattress to accommodate each of their sleep needs. Over 70% of Americans struggle with sleep, and the problem could be sleeping on the wrong bed. For couples, we recommend a split king size mattress and upgrading to an adjustable base so each sleeper can get peaceful, comfortable rest.
What is a Split King Size Mattress?
A split king size mattress contains two twin XL beds placed side by side. Split king mattresses are the perfect option for couples with differing sleep preferences—improving sleep quality without one partner having to compromise on comfort and support.
Couples usually buy a split king mattress, not just for personalized comfort, but to pair with an adjustable base. A split adjustable bed offers more possibilities for personalization for two sharing than a model that moves as one.
About Adjustable Bed Bases
Quick Guide: A 30-Second Summary
An adjustable bed base is an electronically-powered bed frame, elevating the whole mattress or two separate mattresses, like a split king. An adjustable frame has a power base with retainer bars to hold the mattress in place. As the sleeper elevates the bed, Wallhugger® engineering keeps the bed in place and prevents it from shifting forward. Some models have adjustable legs to alter the height.
Adjustable bed frames were first constructed for hospitals, providing comfort to patients and improving recovery. Today, adjustable beds are a luxury option for the bedroom, controlled with a wireless remote control or through a phone app. Adjustable bed sizes vary by model but they usually match the common mattress sizes.
Most mattress companies who offer adjustable bed frames may include white glove delivery service—employees install the adjustable base and remove your old mattress for a hassle-free setup.
Health Benefits
Adjustable beds provide a range of health benefits, including less spinal pressure, anti-snore properties, and reduced acid reflux.
Zero Gravity
The zero-gravity position on an adjustable base elevates the head and legs both to reduce pressure for neck and back pain relief and improve local blood flow for a faster recovery.
Anti-Snore Properties
Elevating the upper body keeps airways open, especially for back sleepers. It also reduces sleep apnea symptoms by preventing the collapse of soft tissue at the back of the throat.
Acid Reflux
Gravity prevents stomach acid from escaping into the esophagus by elevating the upper body. Elevation can also reduce heartburn, improve breathing, and boost heart health.
Special Features
Adjustable beds may come with special features, depending on the brand. Features like USB ports, under-bed lighting, and massage settings add convenience and luxury to the sleeping experience.
Some adjustable bases come with USB ports to charge electronic devices, like smartphones. Depending on the model, an adjustable bed can charge up to eight electronic devices (four ports on each side).
Under-bed lighting provides a gentle night light to guide sleepers if they get up at night.
Many adjustable beds include a massage feature with different intensity settings, aimed to relax the muscles and release tension for better sleep.
Consider an Amerisleep Mattress for an Adjustable Bed
For the best comfort, why not pair our adjustable bed frame with one of our mattresses? We offer two mattress lines—memory foam and hybrid—and both are compatible with our adjustable base.
Each line has a set of beds with varying firmness levels. The memory foam set ranges from firm (AS1) to soft (AS5), while the hybrid line consists of the AS3 hybrid (medium) and the AS5 hybrid (soft).
Every Amerisleep mattress comes with a 100-night sleep trial and a 20-year warranty. If you don't like the mattress after 30 nights, we'll issue a full refund.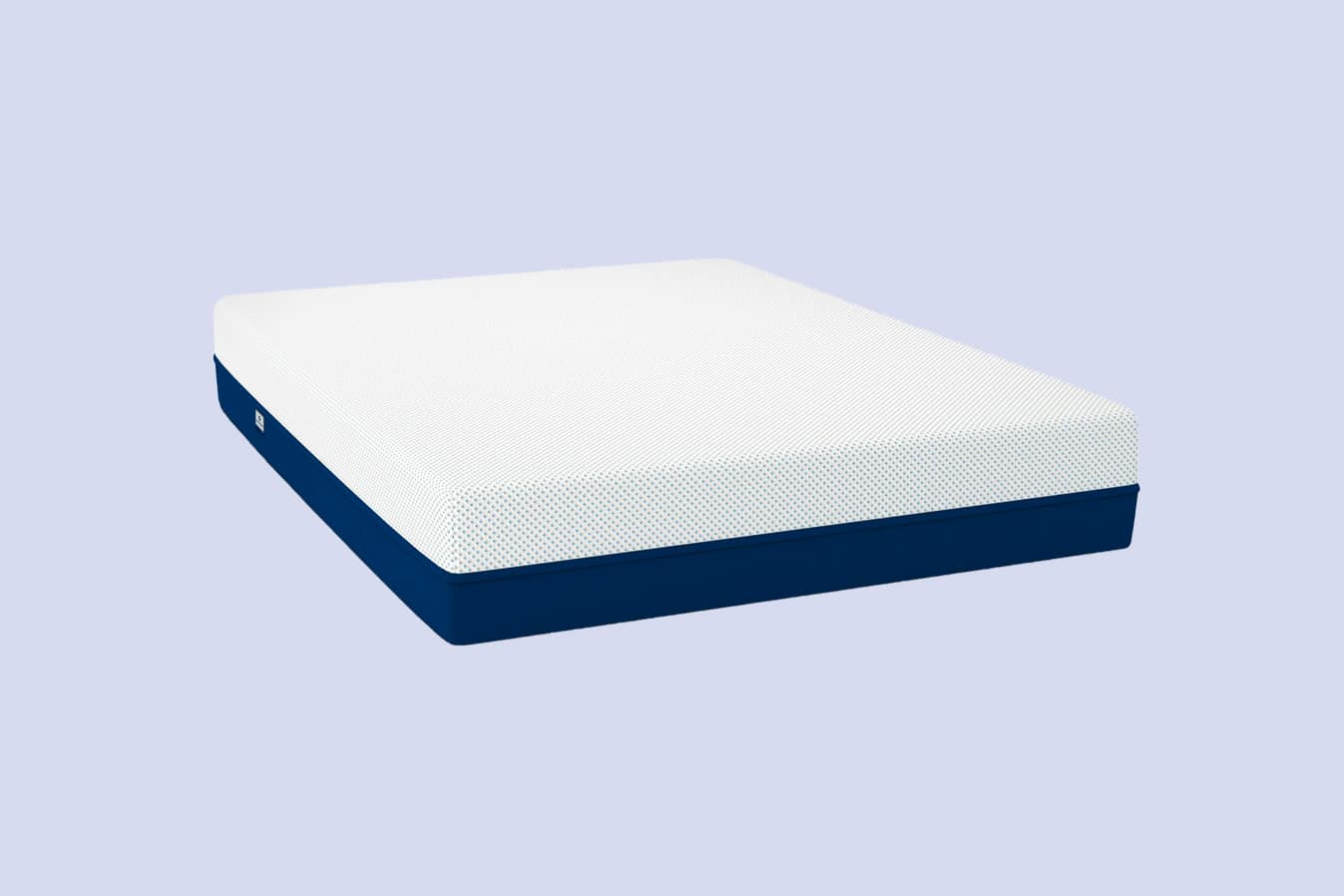 Best Memory Foam Mattress for Adjustable Bed
Amerisleep AS3
Price Range

$1049 to $2198

Mattress Type

Memory Foam

Firmness

5 to 6 out of 10 (Medium)

Availability

All sizes

Warranty

20 Years

Thickness

12 Inches
The AS3 is our most popular mattress for its versatile feel, and couples especially enjoy sharing one, with each partner feeling satisfied. Even if you consider split king mattresses for an adjustable bed, both partners can still find that two AS3 mattresses deliver what they want from a bed.
Mattress Highlights
Memory foam eases pressure points
Zoned support for 5 parts of the body
Base foam resists sagging
Recommended For
Couples with a king adjustable bed
Side, back, and combo sleepers
Hot sleepers
The AS3 is an excellent choice for side and combination sleepers. The medium surface is soft enough to cushion your shoulders and hips, and firm enough to keep your body evenly supported. You can wake up with fewer aches and pains and enjoy a supportive bed without sinking too deeply.
However, stomach sleepers and some back sleepers may find the AS3 too soft, in which case, they may feel more comfortable resting on a firmer surface, like the AS1 or AS2.
All Amerisleep mattresses contain a comfort layer of Bio-Pur®. This plant-based memory foam conforms to the body, relieving pressure points without trapping heat. You don't have to worry about waking up feeling hot. Bio-Pur® also produces less off-gassing, a lingering chemical smell from the production process.
The Affinity transition foam incorporates HIVE® technology, a 5-zone support system. Hundreds of hexagonal-shaped segments form five zones of support. Areas under the head, back, and legs feel firmer, while areas under the shoulders and hips feel softer. HIVE® evenly relieves pressure points and encourages spinal alignment.
Bio-Core® is a sturdy base foam found in our memory foam mattress line. Bio-Core® distributes weight across the sleep surface and consistently supports the body. You don't have to worry about premature sagging or developing soft spots, which could lead to back pain.
Right now, we're offering our Amerisleep Adjustable Bed package, which includes your choice of Amerisleep mattress and an adjustable base. It's available in sizes twin XL, full, queen, or split king. Both the adjustable base and mattress come with a 20-year warranty, and the package includes white glove delivery service.
An AS3 split king adjustable bed is available for almost $4,300, over $1,300 in savings.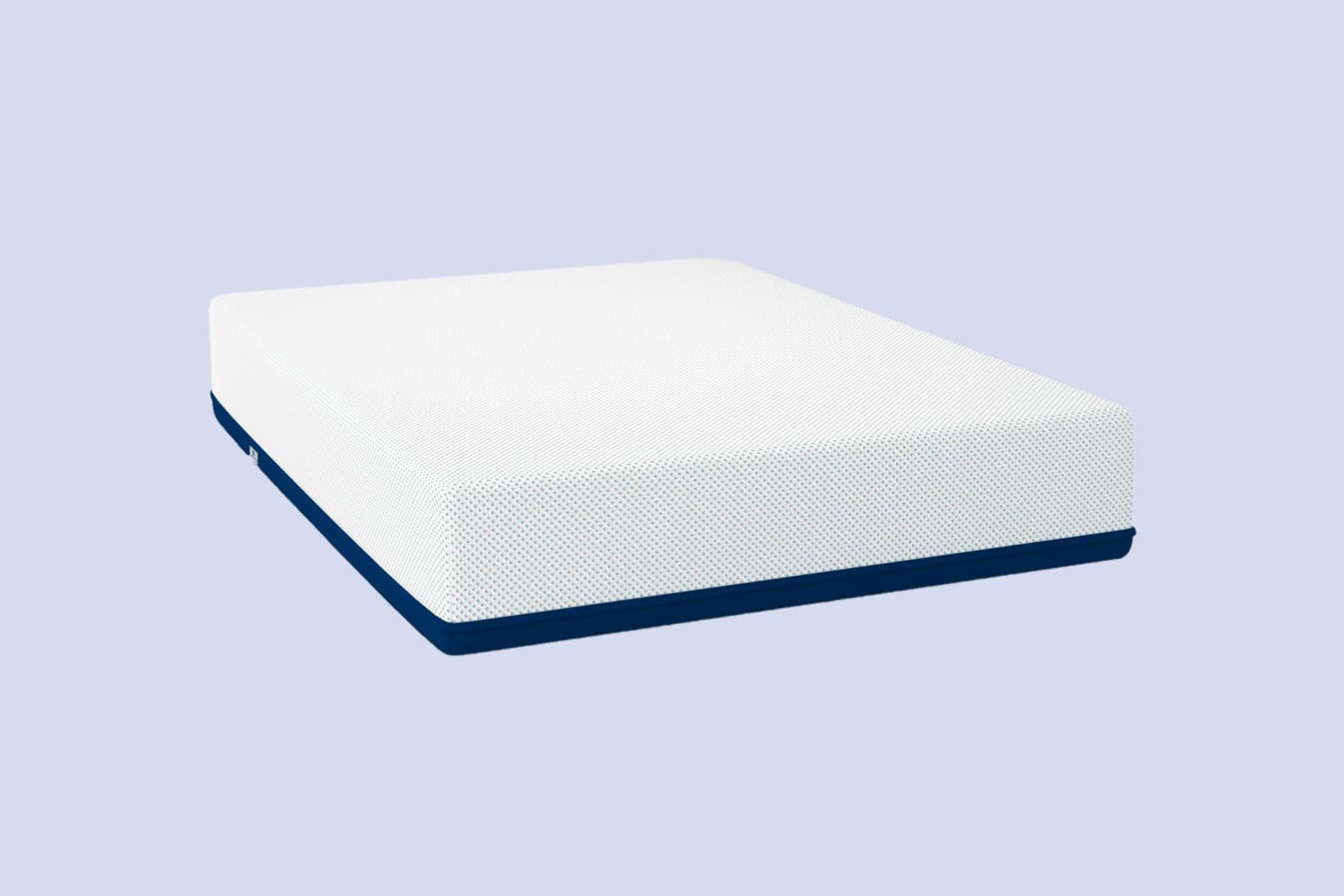 Best Hybrid Mattress for an Adjustable Bed
Amerisleep AS5 Hybrid
Price Range

$1949 to $3998

Mattress Type

Hybrid

Firmness

3 out of 10 (Soft)

Availability

All sizes

Warranty

20 Years

Thickness

14 Inches
Side sleepers often enjoy the softest of mattresses, as long as they offer needed support to their shoulders and hips. The AS5 Hybrid features buoyant support with a weightless cushion.
Mattress Highlights
Plant-based cushion cradles the body
Active Flex boosts responsiveness
Pocketed coils deter motion transfer
Recommended For
Side sleepers
Hot sleepers
Most body types
The AS5 Hybrid is one of our softest mattress models and another excellent choice for side and combination sleepers. The AS5 Hybrid provides a plush sleep surface without causing you to feel stuck inside the mattress. Other soft mattress models make it harder for sleepers to climb in and out of bed—not so with the AS5 Hybrid.
The top layer contains our proprietary, plant-based Bio-Pur® foam. This thick memory foam cushions your body, especially heavier sections, like the shoulders and hips. If you're a side sleeper you may experience more pressure points in these areas, because the majority of your body weight is pressing down on the mattress through the shoulders and hips.
Active Flex is the transition layer. This ultra-soft, highly responsive foam automatically adjusts to shifting weight. Active Flex cradles your body without causing you to sink. It enhances the bed's cushioning properties, so you can fully enjoy a soft mattress without sacrificing support.
In place of Bio-Core®, the base layer contains pocketed coils. The pocketed coils provide support and pressure relief, contouring to the body for a weightless feel. The sides are reinforced for edge support.
Bedding Accessories
Bedding accessories like mattress protectors, bed frames, and mattress toppers aim to give extra protection, appeal, and comfort to your split king mattress.
Mattress Protectors
Mattress protectors shield the mattress from spills and stains and may prolong its lifespan. Mattress protectors are an affordable bedding option, priced between $20 to $40, depending on mattress size. While split king mattress protectors aren't available, all you need are two twin XL mattress protectors—together, they're the same size as a split king.
Bed Frames
Bed frames add aesthetic appeal to any bedroom. Before choosing a new frame, measure the dimensions of the mattress—include the adjustable base to make sure a potential bed frame will fit before committing to a purchase.
Mattress Toppers
A mattress topper is a stand-alone layer that alters the feel of the sleep surface—adding softness to firm beds and support to soft mattresses. Mattress toppers add extra cushioning to any bed for more pressure point relief.
Other Mattress Sizes
If a split king size isn't your style, check out the following mattress sizes to find the right fit for your bedroom.
Twin
Twin size mattresses measure 38 inches by 75 inches and are the smallest standard mattress size available—they're also the most budget-friendly. Twin beds are the perfect option for children, compatible with bunk beds for more play room. They're also a good fit for adults with limited living space, like studio apartments.
Twin XL
Twin XL mattresses are similar to a twin size bed, except they have five extra inches in length (38 inches by 80 inches), great for taller individuals who need the legroom. Twin XL beds are standard in college dorm rooms and ideal for children and adults.
Full
Full size mattresses, also known as "double beds," measure 56 inches by 75 inches, giving more room to sprawl out. Full-size beds are perfect for teenagers and single adults.
Queen
Queen size mattresses are the most popular mattress size among single adults living on their own. Queen size beds are 60 inches by 80 inches, with extra width and length to accommodate all types of sleepers. They fit best in smaller master bedrooms.
Split Queen
Split queen size mattresses are the same size as a queen bed, just split into two separate beds. While not as common as a split king, split queen mattresses offer individual comfort for couples who like to sleep close to each other.
King
King size mattresses are 76 inches by 80 inches—the largest standard mattress size on the market. King size beds are perfect for couples, allowing 38 inches of personal space, more than any other mattress size. King beds are a great addition to large master bedrooms (at least 12 feet by 12 feet).
California King
California king size mattresses are similar to king-size beds—both have the same surface area and are available in split sizes, except Cal king beds are longer and narrower, measuring 72 inches by 84 inches. California king beds are great for taller couples.
Split California King
Split California king mattresses are two separate beds pushed together, offering personalized comfort and support for couples. Split Cal king beds give 36 inches of personal space—2 inches less space than a split king bed, but 4 inches extra length.
FAQs
What kind of mattress can be used with an adjustable bed?
Latex and memory foam mattresses are the best for an adjustable base—they're easier to maneuver without risk of damage.
What sheets do you use on a split king adjustable bed?
Since a split king is two twin XL mattresses side by side, sleepers can use fitted twin XL sheets and a king-size flat sheet on top with a split king adjustable base. Some couples may want to use two twin XL sheet sets to have their sheets, along with separate blankets for each partner. This is especially true if they sleep in different elevated positions.
Sheets for an adjustable bed should also have deep pockets to minimize the risk of the sheets sliding off as the base moves.
Is it okay to sleep with your legs elevated?
Sleeping with your legs elevated may improve sleep quality. Elevating your legs above your heart reduces pressure and improves blood flow. With split king beds, each partner can raise their legs to their preferred angle.
Finding the Right Split King Size Mattress
Split king size mattresses are the perfect choice for couples—both sleepers can rest on a bed designed to suit their needs. Plus, with the addition of an adjustable base, couples receive better health benefits, like sleep apnea relief and better heart health. An adjustable bed and mattress is an excellent way to save on a larger size like this.

---
About the author
McKenzie Hyde is a Certified Sleep Science Coach and a full-time writer specializing in sleep health and the mattress industry. With a Master of Arts degree in literature and writing from Utah State University, McKenzie combines her passion for writing with her in-depth knowledge of sleep science. Her articles cover a wide range of topics, including best sleep practices for students, the consequences of sleep deprivation, and choosing the right mattress for back pain relief. McKenzie's dedication to delivering accurate and informative content makes her a valuable contributor to the field of sleep health.
View all posts