Key Takeaways
King Size Mattress: King-size mattresses measure 75 inches by 80 inches and are the largest standard mattress size. They provide ample personal space, making them an excellent choice for couples with large master bedrooms. However, they may not be suitable for smaller bedrooms.
Split King Size Mattress: A split king mattress is the same size as a king-size bed but consists of two twin XL mattresses placed side by side. This configuration is ideal for couples with differing sleep preferences as it allows each sleeper to customize their side of the bed. Split kings are also compatible with adjustable beds and make it easier to move compared to a single large king mattress.
Choosing Between King and Split King: The choice between a king and split king mattress depends on your bedroom size, whether you share your bed with a partner, and your sleep preferences. King mattresses are best for large master bedrooms, while split king mattresses are perfect for couples with different sleep needs and those who want to use adjustable bed frames.
Both king and split king are the largest standard mattress sizes on the market. Their wider size allows for more personal space, so couples don't feel crowded. But which mattress should you choose? We share information on both sizes, including benefits and drawbacks.
What Is a King Size?
A king-size, or eastern king mattress measures 75 inches by 80 inches. King size mattresses are a great choice for couples and offers more personal space for both sleepers. These types of mattresses fit comfortably in a 12 feet by 12 feet bedroom, including a couple of nightstands with walking space.
Benefits
Largest standard mattress size
More personal space
Best for large master bedrooms
Drawbacks
Not ideal for bedrooms smaller than 12 feet by 12 feet
Difficult to move due to large size
What Is a Split King Size?
A split king mattress is the same size as a king-size bed, except it is two twin XL mattresses side by side instead of one uniform bed. Split kings are great mattresses for couples with differing sleep preferences, and they're compatible with adjustable beds.

Split king mattresses allow sleepers to adjust the bed to their preference without disturbing the comfort of their sleep partner, unlike traditional king-size beds. Plus, some companies offer customized split kings that allow couples to choose how firm or soft they want their bed to feel, which is an added bonus for couples with very different sleep needs.
Benefits
Perfect for couples with differing sleep preferences
Easier to move—two smaller mattresses instead of one large bed
Isolates motion transfer
Drawbacks
Separate fitted sheets
Too big for some bedrooms
Best Amerisleep King Mattresses
Quick Guide: A 30-Second Summary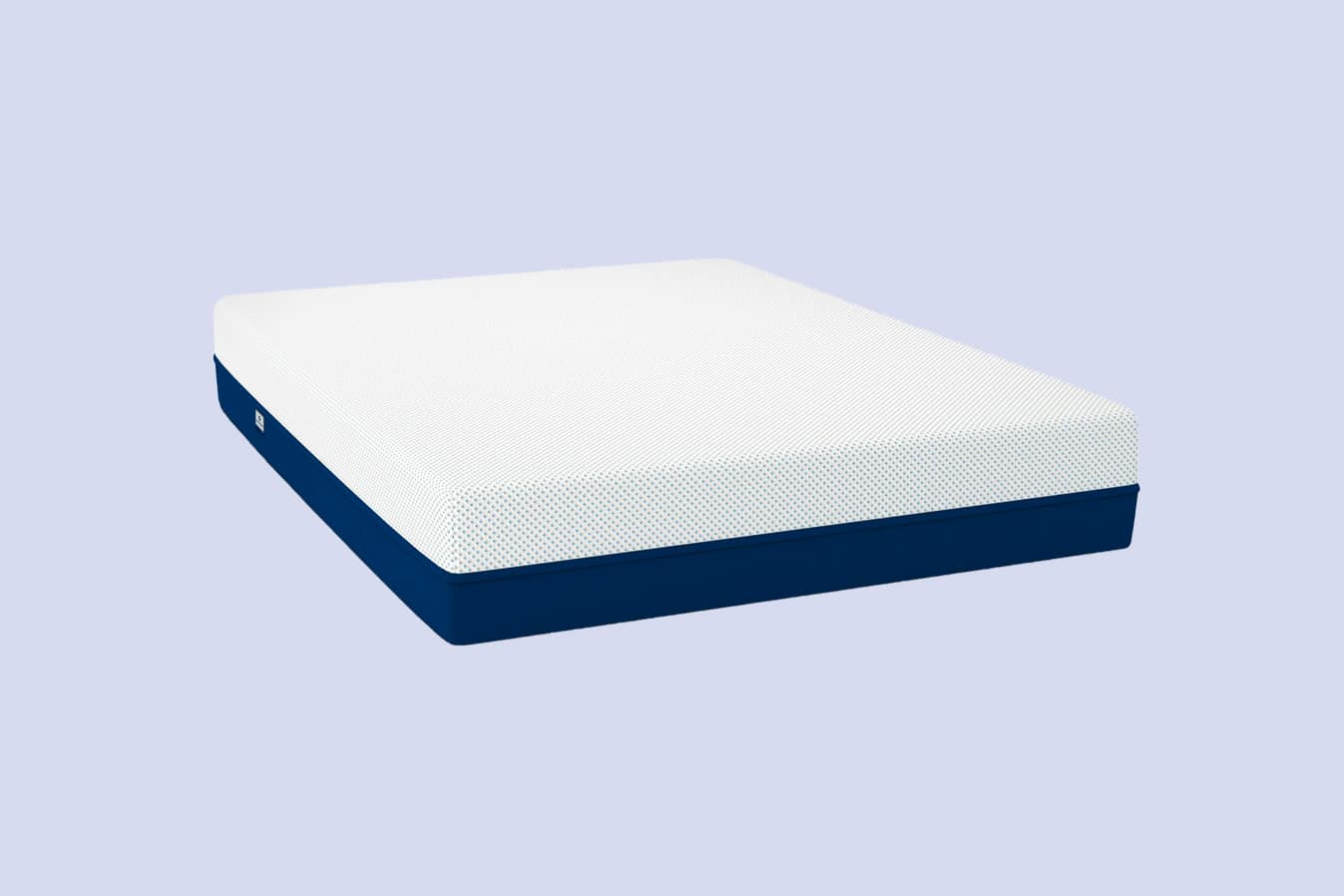 Best King Size Mattress Overall
Amerisleep AS3
Price Range

$1149 to $2398

Mattress Type

Memory Foam

Firmness

5 to 6 out of 10 (Medium)

Availability

All sizes

Warranty

20 Years

Thickness

12 Inches
Pricing of Amerisleep King Mattresses
Other Mattress Sizes
If you feel that a king or split king mattress isn't the right size for you, other standard sizes include twin, twin XL, full, queen, California king, and split California king.
Twin Size
Twin size mattresses measure 38 inches by 75 inches and are the smallest standard mattress size on the market. Twin beds are great for children and for adults looking to save on space. For families with more than one child, bunk bed frames are a perfect space-saving option for multiple twin size mattresses in a single room.
Twin XL Size
Twin XL beds are 38 inches by 80 inches. They're most common in college dorm rooms and great for tall people looking for more sleep space. Like twin mattresses, twin XL beds comfortably fit in smaller living spaces.
Full Size
Full-size mattresses are 54 inches by 75 inches. Full bed sizes are wonderful for teenagers and adults looking for more room to spread out. Full-size mattresses are also good for restless sleepers or those who switch between different sleeping positions at night.
Queen Size
A queen-size bed measures 60 inches by 80 inches. Queen mattresses are one of the best options for single adults and couples who like to sleep close to each other. They're also great as guest beds.
California King Size
California king mattresses have similar mattress dimensions as king-size, but while a king-size bed is wider, a Cal king mattress is longer and more narrow at 72 inches by 84 inches. Also known as "western king," California king beds are a good option for taller individuals or couples who like to sleep closer together.
Split California King Size
Split California king beds measure 72 inches by 84 inches. Like the standard king-size, California king is also available in split sizing, though they're not as widely available as split king. A split Cal king mattress is another great option for couples with different sleeping preferences and also compatible with adjustable beds.
FAQs
Are all king mattresses split?
Most mattress brands offer split king sizes, though some may not.
Do two twin XL mattresses make a California king?
No–a twin XL mattress is 38×80, while a California king size is 72×84. However, two twin XL mattresses do make a split king size.
Is a split king the same size as a king?
Yes, the only difference is the split in the middle—a split king is two twin XL mattresses placed next to each other.
Which Size is Right For You?
No matter which size you choose, the best mattress size will comfortably fit the bedroom with walking space and areas for furniture for aesthetic appeal. A king-size is a great option with its wider dimension, offering more personal space for couples. A split king size is another great option, providing catered sleeping preferences so both couples have optimal comfort without compromise. Both are excellent choices for any master bedroom.
---
About the author
Sanchita Sen is a full-time writer focusing on the sleep health and mattress industry. She is a former journalist who has written numerous articles on the healthcare sector. Some of the topics she has covered include how to lucid dream, fever dreams, melatonin for sleep, and best gel memory foam mattress. Sanchita holds a Master of Arts in Communications from Convergence Institute of Mass Media and Information Technology Studies. She is also a published author, who seeks inspiration from both real life and the world of fiction.
View all posts