Key Takeaways
What Are Memory Foam Mattresses: Memory foam mattresses conform to your body, provide pressure relief, and are known for their heat retention, although modern advancements have improved temperature regulation. Memory foam mattresses typically consist of three layers: a comfort layer of memory foam, and a transition layer with a support layer of stiffer foam. They are available in various thicknesses.
What Are Hybrid Mattresses: Hybrid mattresses combine a pocketed coil support core with at least 2 inches of memory foam or latex in the comfort layer. They offer the benefits of both coil support and memory foam comfort. Hybrid mattresses have a support core of pocketed coils, which enhances support, bounce, and airflow. Some hybrids may include a transition layer, and the comfort layer is usually memory foam or latex.
Choosing the Right Mattress: The key differences include price (hybrids tend to be more expensive), durability (memory foam may be more durable), motion isolation (memory foam excels in this area), temperature regulation (hybrids are better at temperature regulation), responsiveness (hybrids offer more bounce), and pain reduction (both can reduce pain when equipped with memory foam).
Hybrid mattresses were born from the need to combine the benefits of a traditional spring mattress with memory foam or latex. While some hybrid beds may have memory foam in them, memory foam beds do not have the quintessential element of a hybrid—a pocket coil layer. This is a key differentiating factor between these two types of mattresses.
There are other differences such as their bounce, materials used, layer composition, durability, and edge support. You may decide on a memory foam or a hybrid depending on your personal preferences.
Each type of mattress has its advantages and disadvantages, from cooling features and materials used to expected mattress weight and prices. In other words, a hybrid mattress might be the bed of choice for one individual, but another person may be better suited by a memory foam mattress.
Our guide discusses these two types in depth and provides a couple of quick recommendations for shoppers' consideration.
Quick Guide: A 30-Second Summary
What Is A Memory Foam Mattress?
Memory foam conforms to your body and provides pressure relief. The temperature and pressure-sensitive memory foam responds to your body heat and softens while conforming to your body contours.
Memory foam is made by treating polyurethane foam with chemicals to enhance its density and viscosity. Also known as viscoelastic foam, the malleable memory foam almost gives you a "hug" when you lie down on it.
When you lie on memory foam, the pressure, and temperature from your body make it contour to your curves providing you with pressure-point relief. The foam contouring to your body evenly distributes your body weight on the sleeping surface, relieving pressure off joints or other strained body parts.
Memory foam may help in alleviating back pain because memory foam's molding nature allows it to fill in the gaps made by the spine's natural curvature, enhancing lumbar support.
Though memory foam has many benefits, heat retention can be a drawback. Traditional memory is quite dense, and as such, it traps body heat and prevents airflow, making the mattress warm up faster. To beat this drawback, mattress manufacturers have come up with many options such as injecting air into the cells to make open-cell memory foam.
Nowadays, most memory foam mattresses on the market have an open-cell structure for enhanced breathability. Other options such as substituting a portion of the petroleum-based product with plant-based oils, adding cooling gels and additives like copper and graphite to memory foam also help in cooling the bed.

Layers in a Memory Foam Mattress
A memory foam mattress is generally categorized into three layers—comfort, transition, and support. The comfort layer includes the memory foam layer on top which lends the mattress its feel. This layer's firmness level determines the firmness you feel when you lie on the bed.
The transition layer may include memory foam or polyfoam which supports the top layer and smooths the transition between the layers. The support layer usually includes a high-density polyfoam layer which is responsible for the mattresses' durability.
Including all these layers a memory foam mattress may be anywhere between 6 to 16 inches tall. However, when it comes to the best mattress thickness, we usually recommend shopping for mattresses 10 inches of thicker to ensure they get a mattress with their desired durability, comfort, and support.
If you don't want to invest in a mattress immediately, you may opt for a memory foam mattress topper. The toppers are 2 to 4 inches tall and may help you experience the feel of a memory foam mattress.
Amerisleep's Memory Foam Mattresses
We have five memory foam mattresses that range from soft to medium to firm, with gradations in-between. Each of one these models is carefully constructed to suit a different type of sleeper.
While we always recommend doing the research needed to choose the best mattress for your body type and sleep position, we do have one memory foam mattress that suits most sleeping styles: the Amerisleep AS3.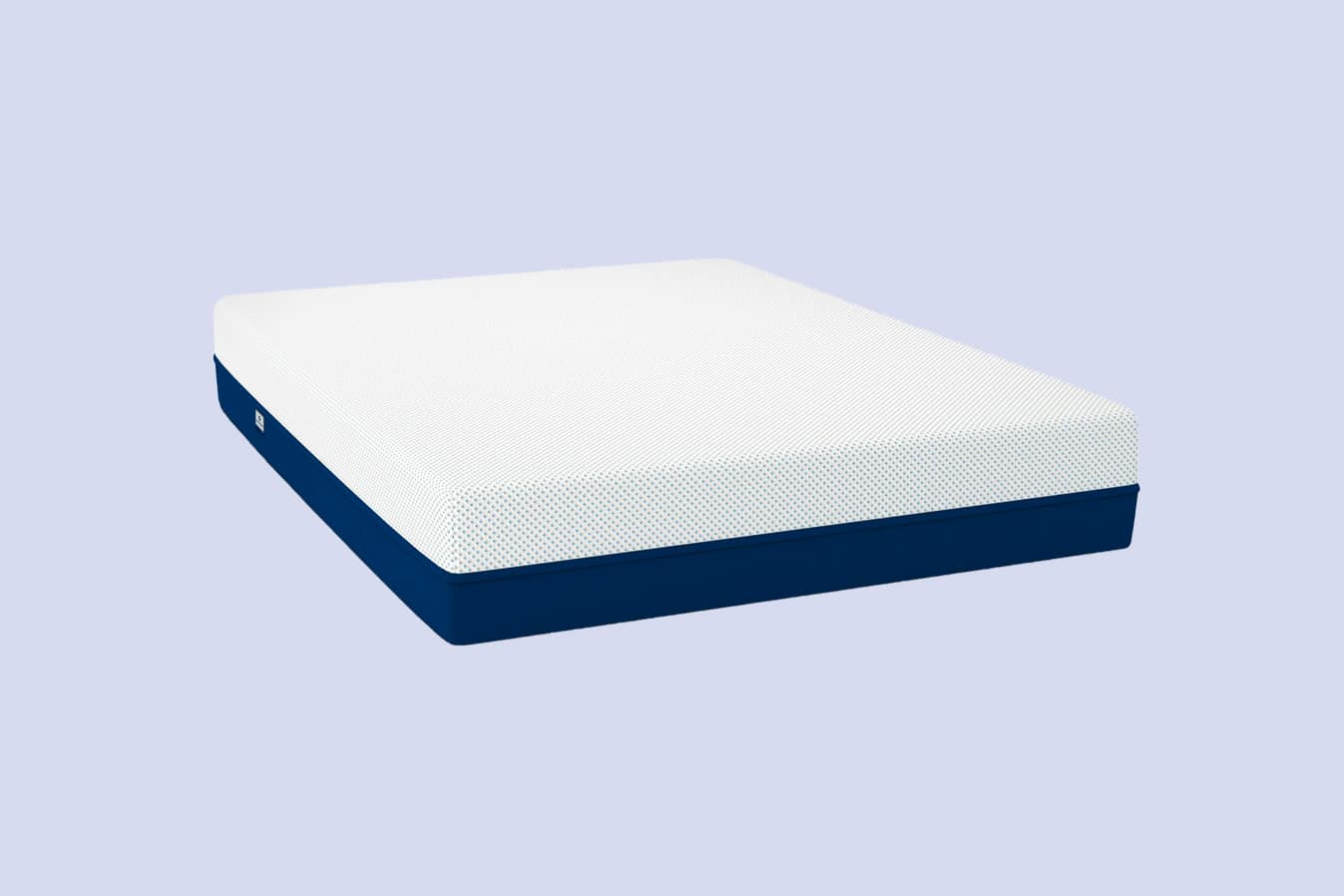 Best Memory Foam Mattress Overall
Amerisleep AS3
Price Range

$849 to $1798

Mattress Type

Memory Foam

Firmness

5 to 6 out of 10 (Medium)

Availability

All sizes

Warranty

20 Years

Thickness

12 Inches
With a balanced, responsive surface capable of giving most sleepers hug-like support, the AS3 is our top recommended memory foam mattress.
Mattress Highlights
Mattress cover stays cool and restores sleepers
Plant-based memory foam eases pressure points
Transition foam establishes five zones of support
Recommended For
Side and combo sleepers, plus select back sleepers
Couples sharing a memory foam mattress
Hot sleepers choosing a cooling memory foam bed
While all of our memory foam models are excellent options, the AS3 tends to rise to the top of our list due to its sheer versatility. Its medium feel is designed to contour to the body in most positions, creating comfort suitable for most sleeping styles.
Three foam layers form the AS3, all tucked away under a mattress cover of Refresh fabric. This material was woven to feel more than just soft and breathable, as Refresh can cool the mattress surface by as much as 7 degrees. Refresh also contains minerals that convert body heat into rejuvenating infrared energy.
The first foam layer is Bio-Pur® memory foam, a plant-based material. We make Bio-Pur® foam by replacing key standard ingredients with plant oils, creating a foam that is not only more eco-friendly but more responsive and breathable than traditional memory foam.
The second layer inside the AS3 is Affinity foam, acting as a buoyant transition layer. However, this layer has specialized support thanks to its implementation of HIVE® technology. The hexagonal cutouts of HIVE® create more pressure-relieving cushion under the shoulders and hips, while maintaining support under the head, back, and feet.
The last layer of the AS3 is Bio-Core® foam. The structure of Bio-Core® was engineered and was the original inspiration for Amerisleep's industry-leading mattress warranty.
Like the idea of a medium feel mattress, but you prefer the bounce of a hybrid mattress? We also offer the AS3 Hybrid mattress, which relies on a base of pocketed coils for support.
The AS3 comes with a 100-night sleep trial and a 20-year warranty, plus free shipping.
What Is A Hybrid Mattress?
A hybrid, as the name suggests, combines the features of two types of mattresses—an innerspring and memory foam, or an innerspring and a latex mattress. Technically a hybrid mattress includes a pocketed coil layer for core support and at least 2 inches memory foam or latex as the comfort layer.
Be wary of dubious products when you are buying a hybrid mattress. Mattress manufacturers may mix different materials and sell it as a "hybrid,"  but be cautious about checking on the pocketed coil layer and 2 inches memory foam or latex—the two essential factors which make up a hybrid mattress.
The pocket coil layer has firmer edges augmenting the mattress edge support, making it easier to get in and out of the bed without sagging the edges.
Hybrid mattresses were invented to combine the benefits of an innerspring mattress with memory foam or latex. While the hybrids include the advantages of two types of mattresses, they were designed to counteract the disadvantages of both.
For example, in a memory foam hybrid, you can enjoy the conforming feel while the pocketed coil layer enhances the bounce and breathability. You are getting the advantages of both memory foam and innerspring mattresses without the drawbacks.
Coils promote airflow within the mattress and lend extra support and bounce to the bed, all features which are typically missing from a traditional memory foam mattress. Stomach sleepers may reap benefits from the extra support and bounce, which prevents their spine from arching unnaturally.
Moreover, pocketed coils encased in fabric reduce motion transfer, addressing a concern of traditional innerspring mattresses. Springs and coils in the traditional innerspring mattress are known to transfer motion because they are usually connected.
The Layers of a Hybrid Mattress
Most hybrid mattresses have a 6-8 inch pocketed coil layer as their support core. Some hybrids may have a one or two-inch tall high-density polyfoam layer beneath the pocketed coil support structure to enhance durability, support, and shock absorption while reducing the chances of noise. A stronger base layer enhances structural integrity and promotes durability.
Some hybrid beds have a transition layer, while others don't. When present, a transition layer is usually made of high-density polyfoam that reduces pressure to the support layer and enhances the top comfort layer's performance. By reducing pressure on the support layer, the transition layer extends the bed's durability, while amplifying the softness of the comfort layer.
The comfort layer is at the very top which usually includes memory foam or latex. You can choose the comfort layer's firmness level depending on your body type and sleeping position. Both memory foam and latex are available in varying firmness levels.
Usually, lightweight sleepers may need a softer mattress as compared to those on the heavier side who need firmer support to avoid sinking into the mattress. Depending on their body weight, side sleepers and back sleepers may need medium or medium-firm support to relax their muscles and feel comfortable in bed.
Sometimes hybrid beds may have a pillow top above the comfort layer. It's essentially extra padding sewn atop the mattress for even more cushioning.
In a pillow top mattress, you may feel a gap between the comfort layer and the extra padding is sewn atop, but a Euro pillow top is sewn in such a way that there is no gap between the comfort layer and the padding. Materials such as memory foam, latex, cotton, wool, fiberfill or polyfoam may be used in the padding for both pillow and Euro tops.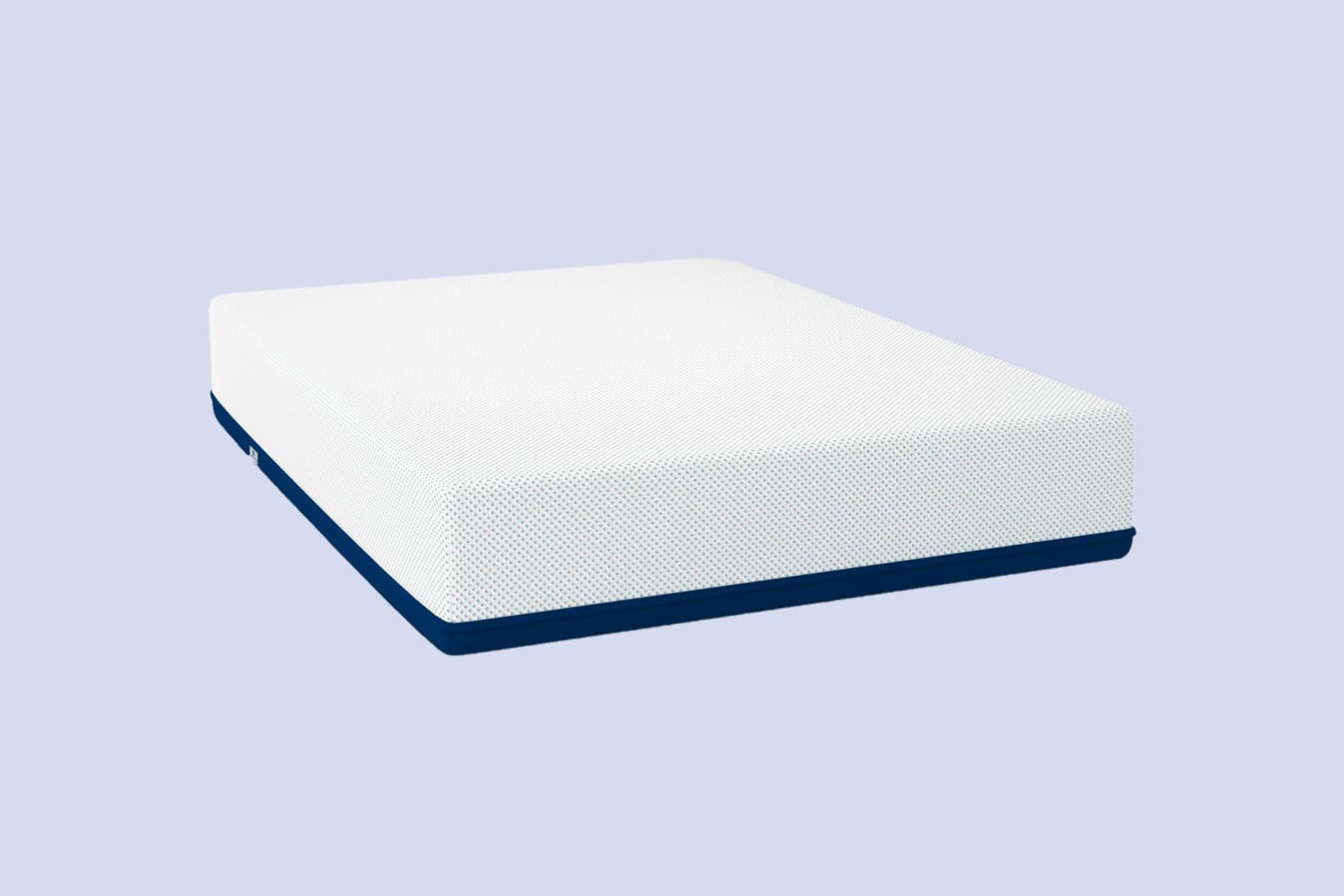 Best Hybrid Mattress Overall
Amerisleep AS5 Hybrid
Price Range

$1749 to $3598

Mattress Type

Hybrid

Firmness

3 out of 10 (Soft)

Availability

All sizes

Warranty

20 Years

Thickness

14 Inches
The AS5 Hybrid balances softness with support, pairing plush, responsive foam with bouncy pocketed coils for the ultimate comfort.
Mattress Highlights
Eco-friendly foam top of plant-based Bio-Pur®
Responsive Active Flex keeps sleepers from sinking
Motion-isolating wrapped coils with edge support
Recommended For
Side sleepers interested in a bouncy spring mattress
Heavy or plus-sized sleepers looking for soft support
Lightweight sleepers seeking pressure relief
The softest mattress we offer for sleepers is the AS5, a bed well-suited for people who want to feel hugged as they drift off to sleep. The AS5 Hybrid has the added advantage of buoyant pocketed coils that adapt near-instantly to movements for minimal discomfort.
As with the AS3, the top layer of the AS5 Hybrid is cool and adaptable Bio-Pur® foam. We mentioned previously that unlike traditional memory foam, Bio-Pur® memory foam is partly plant-based for more natural comfort.
Unique to the AS5 model is a second layer of material known as Active Flex. This foam is named for its swift flexibility, buoying the body to prevent misalignment and discomfort. Yet the material also deepens the plush feel of the top layer for uncompromising cushion.
The support core of the AS5 Hybrid is hundreds of pocketed coils, each and every one wrapped to ensure motion isolation. The coils that line the sides are thicker than the rest, creating more stability for uncompromising edge support. The foam base underneath these coils promote a durable mattress for maximum value.
The original AS5, a memory foam mattress, has the same two top foam layers as the AS5 Hybrid, along with underlying layers of Affinity foam with HIVE® technology and Bio-Core® foam. It has slightly more affordable than its hybrid counterpart, making a plush mattress more attainable for shoppers on a tight budget.
The AS5 Hybrid includes a 100-night sleep trial, a 20-year warranty, and free shipping.
Differences Between Memory Foam and Hybrid Mattress
A memory foam hybrid may be slightly different from an all-memory foam mattress because of the additional pocketed coil layer, but they still feel slightly similar. However, a latex hybrid will feel much different than a memory foam hybrid.
| Parameters | Memory Foam | Hybrid |
| --- | --- | --- |
| Price | Available in a vast price range, but is usually less expensive than a hybrid | Available in a vast range, but the additional pocketed coil layer makes it more expensive than its memory foam counterpart |
| Durability | Memory foam may be more durable than hybrids | Pocketed coils have a higher gauge which means thinner material that is prone to wear and tear |
| Motion Isolation | Memory foam is very good at isolating motion transfer | Pocketed coils are individually encased in fabric enabling them to isolate motion transfer |
| Temperature Regulation | Technological advancements have made memory foam better at regulating temperature | Hybrids are very good at temperature regulation because pocket coils promote airflow and enhance temperature regulation |
| Responsiveness | Is body-conforming and pressure-relieving, but not as responsive as hybrids | The pocketed coil layer gives a bounce to the bed, enhancing its responsiveness |
| Pain-Reducing | Memory foam is good at reducing joint pain and back pain | If a hybrid has a memory foam comfort layer, then it is equally good at reducing pain |
Pricing of Hybrids and Memory Foam Mattresses
Hybrids tend to be more expensive than memory foam mattresses because they combine both coils and foam. Some memory foam mattresses with extra sleep-promoting technologies can cost more; but as a general rule of thumb, you should expect to spend more on a hybrid than a memory foam bed. Below, we list the prices of our memory foam and hybrid mattress models.
Prices of our Amerisleep mattresses in queen size:
More Types of Mattresses
Each type of mattress has its own set of advantages and considerations. When choosing between memory foam and hybrid mattresses, you may realize that neither is quite the right choice for you, and start to consider your other options.
Latex Mattresses
Latex mattresses are made from natural or synthetic latex foam. They offer a responsive and buoyant feel, providing excellent support and pressure relief. Natural latex mattresses are known for their durability and hypoallergenic properties.
See also:
Innerspring Mattresses
Innerspring mattresses are constructed with a support core of metal coils or springs. They offer a bouncy and responsive feel, with good airflow for temperature regulation. Innerspring mattresses come in various firmness levels and are generally more affordable than other types.
See also:
Air Mattresses
Air mattresses use adjustable air chambers to customize the firmness and support level. They are popular for their ability to adjust to individual preferences. Air mattresses are commonly used for camping or as temporary sleep solutions.
See also:
Waterbeds
Waterbeds feature a water-filled chamber as the support system. They offer a unique and floating sensation while providing pressure relief. Waterbeds are available in different waveless designs, and temperature control options are available for added comfort.
FAQs
Does a hybrid mattress experience off-gassing?
If a hybrid bed contains memory foam as its comfort layer, it may lead to some off-gassing, which occurs when chemicals used to make the foam are released after unboxing. Off-gassing does not lead to any serious health issues, although it can cause minor nausea and dizziness in some people.
Does a memory foam last longer than a hybrid?
A bed's durability depends on the strength of materials used in its construction. A hybrid bed has a pocket coil layer which is more susceptible to wear and tear than high-quality memory foam. Moreover, a hybrid usually has many layers to it, and if any of those layers do not perform well, it affects the bed's durability.
Which Type of Mattress Is Suitable for Me?
Finding the best mattress for yourself may seem like a daunting task. Start off by asking yourself what kind of feel you want in your mattress. If you like the body-conforming and cradling feel, then memory foam may be suitable for you, but if you want a little more bounce added to your new mattress then a hybrid may be the best mattress for you.
Read all mattress reviews, features, and specifications before buying your new mattress.
---
About the author
Stacy Liman is a journalism graduate student and a freelance writer with a focus on mindfulness and content marketing. Her passion for understanding and writing about the science of sleep enables her to provide valuable insights into achieving healthier and deeper rest. Stacy's commitment to helping people improve their sleep drives her exploration of new mattresses and sleep-promoting gadgets.
View all posts