A hybrid mattress is a combination of memory or latex foam and innerspring mattress qualities. Hybrid beds contain pressure-relieving memory foam without losing their responsive innerspring feel.
A true hybrid mattress contains a 2-inch comfort layer with a coiled support layer. Other so-called hybrids are only combinations of memory foam and latex. Because they do not contain support coils, they are not true hybrids. Hybrids are good because of their pressure-relieving foam and excellent edge support.
Materials Inside a Hybrid Mattress
Hybrid mattresses may contain different types of foam and of course the coil base. These layers are usually broken up into three sections. First is the comfort layer, then a transitional layer, and finally the support layer. Some hybrids may have only one or two comfort layers and then a basic support coil system. The best hybrid should provide enough support and contouring for a good night's sleep.
Comfort Layer
A comfort layer is the top layer of a hybrid mattress unless the bed has a plush pillow top or Euro-style topper. A hybrid's comfort layer must be at least 2 inches thick and contain memory foam or latex. The comfort layer conforms to the body and relieves pressure points.
Transitional Layer
A transitional layer is usually made of either poly-foam, memory foam, or latex. The transitional layer provides extra cushioning and support.
Support Layer
A support layer stabilizes the bed and evenly distributes body weight across the sleep surface. A support layer has pocketed coils (each coil is individually wrapped in fabric or foam). This layer evenly supports the body and reduces motion transfer. Sleepers can stay cooler thanks to the layer's air circulation.
Amerisleep Hybrid Mattresses
Amerisleep now offers two different hybrids based on their memory foam line: the AS3 Hybrid and AS5 Hybrid.  Each matches the corresponding firmness level of their all-foam counterpart. And each has a coil base layer for those who want their mattress to be even more responsive.
There's also the Organica, which stands apart from the numbered mattress line. It features a similar construction, with organic textiles and latex foam.
Quick Guide: A 30-Second Summary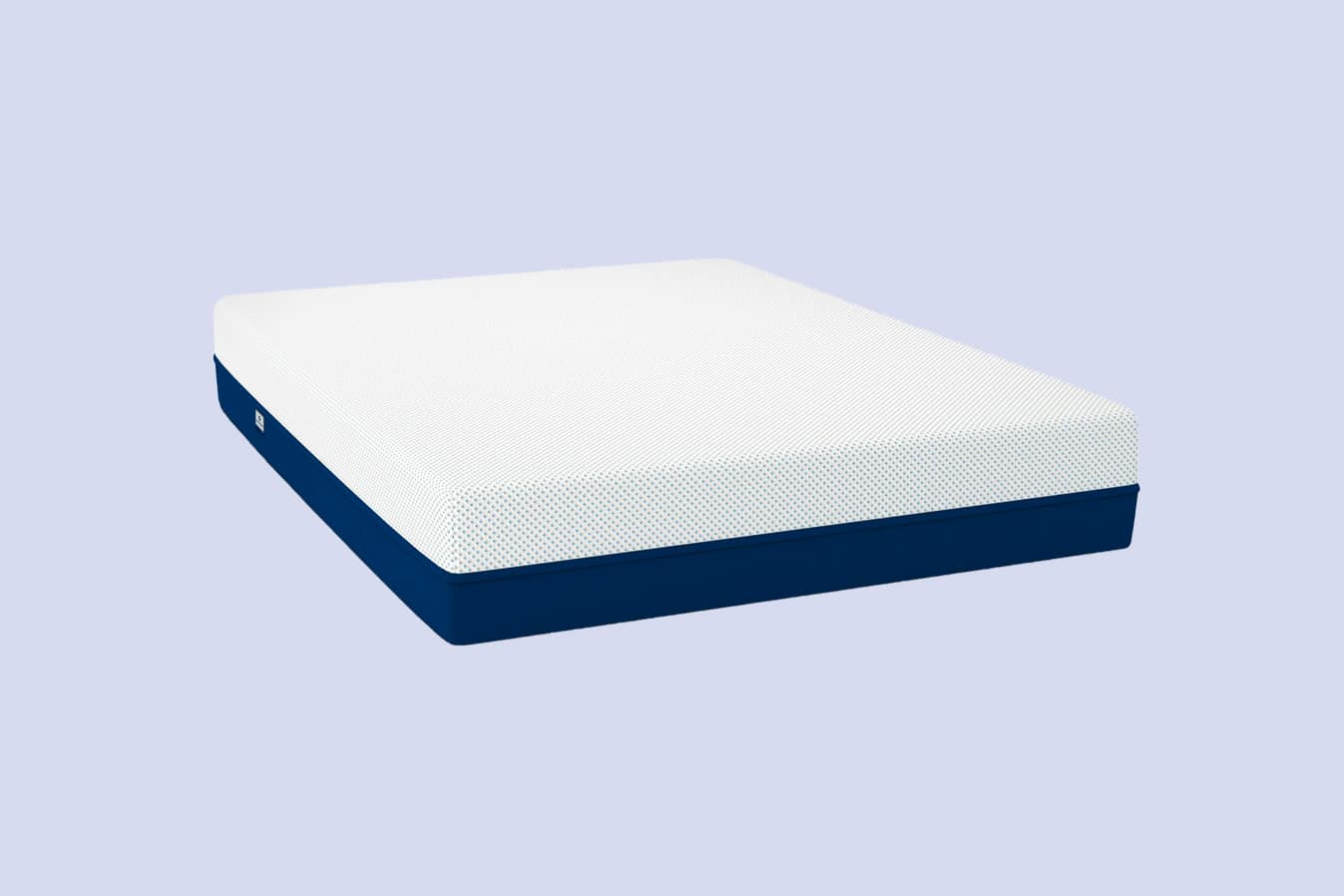 Best Hybrid Mattress Overall
AS3 Hybrid
Price Range

$1249 to $2598

Mattress Type

Memory Foam Hybrid

Firmness

5 to 6 out of 10 (Medium)

Availability

All sizes

Warranty

20 Years

Thickness

12 Inches
The buoyant, balanced feel of the AS3 Hybrid suits most sleeping styles, providing just the right mix of cushion and responsive support.
Mattress Highlights
Mattress cover promotes icy comfort
Eco-friendly plant-based foam cushion
Motion-isolating pocketed coil core
Recommended For
Side, back, and combination sleepers
Hot sleepers
Couples with conflicting comfort preferences
The bestselling AS3 is back as a hybrid: the Amerisleep AS3 Hybrid. If you're looking for a perfect medium mattress with the feel of coils, you won't be disappointed.
The top layer is 3 inches of our signature Bio-Pur® foam for the ultimate in pressure relief. This is a plant-based memory foam that responds quickly to body heat and pressure. It conforms closely to the body and snaps back to its original shape in seconds.
The softness of this top layer is balanced by 8 inches of pocket coils. These pocketed coils respond individually to movements, preventing sagging and pressure build-up.
One inch of supportive base foam at the bottom acts as the foundation for this bed. All in all, it's one of the best hybrid mattresses on the market today.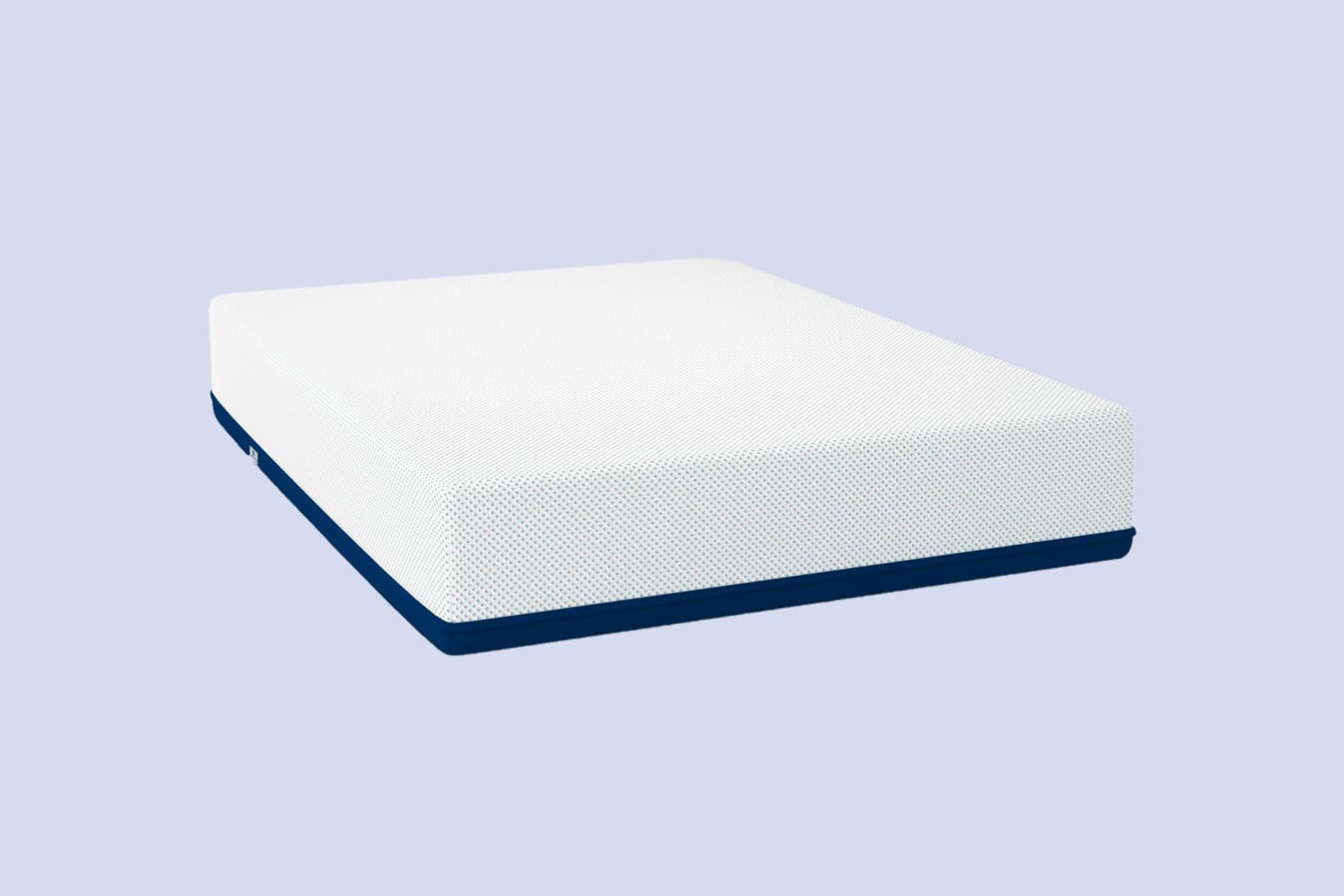 Best Soft Hybrid Mattress
Amerisleep AS5 Hybrid
Price Range

$1949 to $3998

Mattress Type

Memory Foam Hybrid

Firmness

3 out of 10 (Soft)

Availability

All sizes

Warranty

20 Years

Thickness

14 Inches
Softer mattresses are often a necessity for side sleepers and petite sleepers, who need a bed quick to relive pressure.  The soft and supportive feel of the AS5 Hybrid can provide what they need.
Mattress Highlights
Soft, hug-like memory foam surface
Active Flex adds more responsiveness
Pocketed coils create a weightless feel
Recommended For
Side sleepers
Petite sleepers
Hot sleepers
The Amerisleep AS5 Hybrid feels a cloud underneath sleepers' bodies, whisking away tension that can build up into pain.The AS5 Hybrid manages to be both soft and supportive thanks to the combination of Bio-Pur®, Active Flex, and pocketed coils.
The top layer of Bio-Pur® is 3 inches thick. As we discussed, this material is more eco-friendly than traditional memory foam.
Next is 2 inches of Active Flex. The Active Flex adds a boost of support to this otherwise plush mattress. That way you won't ever feel "stuck" or trapped in bed.
The 8-inch thick layer of pocketed coils rounds out the superior support system. At the base is 1 inch of support foam.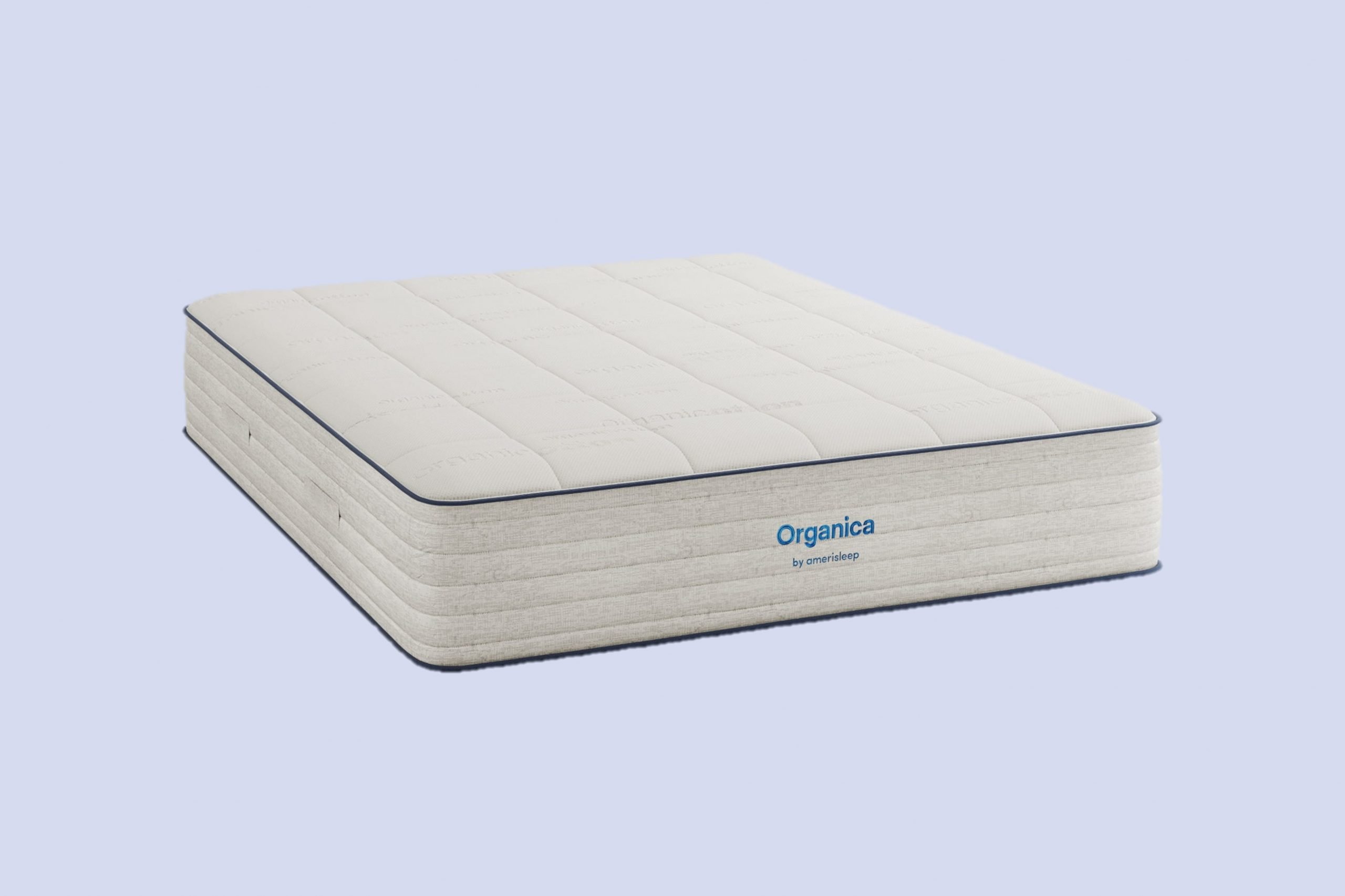 Best Natural Hybrid Mattress
Amerisleep Organica
Price Range

$1049 to $2348

Mattress Type

Latex Hybrid

Firmness

5 to 6 out of 10 (Medium)

Availability

All sizes

Warranty

20 Years

Thickness

12 Inches
When it comes to eco-friendly, bouncy comfort, it's difficult to beat what the Organica offers. Its responsive coils contour to the body's curves while the top of latex foam and organic textiles prevent pressure from building up.
Mattress Highlights
Airy organic cotton and wool coverings
Latex comfort and transition layers
Motion-isolating, bouncy pocketed coils
Recommended For
Side, back, and combination sleepers
Hot sleepers
Sleepers sensitive to synthetic materials
If you want a mattress that supports you and the environment, we recommend our Organica, which is carefully constructed with plenty of natural materials.
The surface of the Organica delivers natural coolness and a soft, gently crisp feel with GOTS-certified organic cotton. Underneath is a layer of organic wool that adds a touch of pillowy cushion and acts as a fire barrier in case of emergency. The wicking abilities of the wool also work with the cotton and latex for excellent temperature regulation.
The foam top of the Organica relies on three inches of Talalay latex foam, split into two layers for comfort and transition. These layers have met with the approval of Standard 100 OEKO-TEX®, Rainforest Alliance, and eco-INSTITUT.
The pocketed coils offer support and bounce without sagging. A one-inch layer of base foam holds it all together at the bottom to make this a long-lasting bed.
Pros and Cons of Hybrids
A hybrid may not be for everyone. While a hybrid mattress provides body contouring and pressure relief, there could be an issue with heat retention. Take a look at the pros and cons of a hybrid bed and decide if it's the best mattress for you.
| Pros | Cons |
| --- | --- |
| Pressure relief | Expensive |
| Bounce | Heavy |
| Excellent motion isolation | Potential for motion transfer |
| Edge support | Coils may eventually sag |
| Airflow through coils | Noise potential |
Cost of Hybrids
Hybrid mattresses are one of the most expensive mattress types on the market. Memory foam hybrids contain more materials and layers than other mattress types. This makes them heavier than other mattress types, too. The price tag ranges between $800 and over $4000, but the average price for a queen-sized hybrid mattress is around $1500 to $2000.
Shoppers looking at the best mattresses under $2000 will have quite a few hybrids to consider, but people shopping on tighter budgets may have a harder time finding what they want.
Hybrids Compared to Other Mattress Types
Hybrids are known for both their pressure-relieving properties and great mattress edge support. Other mattress types may specialize in one or the other, like the pressure relief of a memory foam mattress or the edge support from an innerspring.
Memory Foam Mattress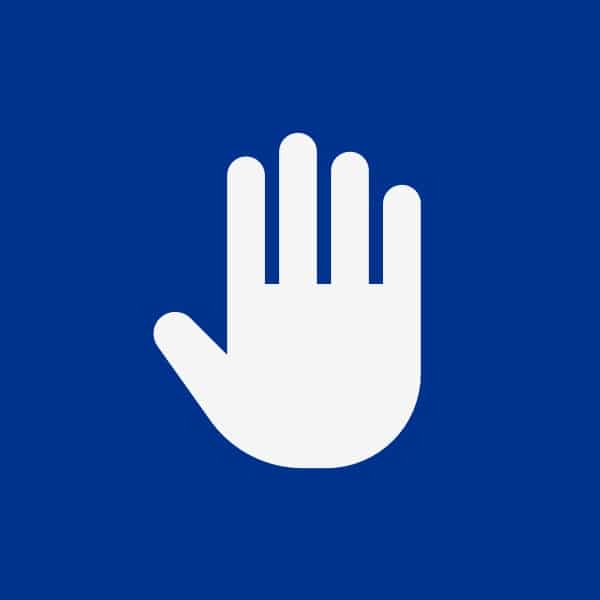 A memory foam mattress is made of foam layers. A basic model has a top memory foam layer for pressure relief. The bottom support layer is usually firm, supportive foam. Memory foam mattresses provide full-body contouring with excellent motion isolation.
Because memory foam is dense, it can overheat. Choosing a memory foam mattress with plant-based memory foam or gel memory foam, or other cooling technology like added ventilation to minimize the material's tendency to trap heat, may solve this issue.
Innerspring Mattress

A traditional innerspring mattress has a thin comfort layer of fiberfill or foam and innerspring coils. Innersprings are responsive, has great edge support, and breathability. Drawbacks of traditional innerspring mattresses are less pressure relief, little motion isolation, and noise potential from the springs.
The difference between a traditional spring mattress and a modern hybrid largely comes down to their support core. Spring mattresses have open coils, which may also be interconnected. Both of these design choices increase the risk of motion transfer. Meanwhile, hybrid mattresses tend to have individually wrapped, separate coils for motion isolation.
Latex Mattress

Latex is like memory foam. It's conforming and pressure-relieving with excellent motion isolation. Latex mattresses have a responsive bounce and sleep cooler than traditional memory foam. Latex mattresses also come at a higher cost, depending on if the mattress contains natural or synthetic latex. A latex mattress contains a comfort layer of latex and a support layer of either firm, supportive foam or latex.
Air Mattress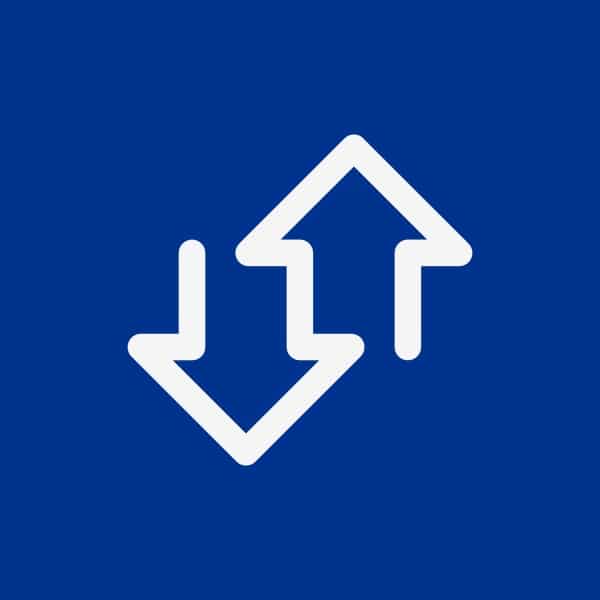 An air mattress is a special kind of mattress that can be filled with air to provide a comfortable sleeping surface. It is usually made of durable plastic or rubber materials. When you want to use the air mattress, you can inflate it by using a pump. Since it can be deflated and packed into a compact size, it is easy to carry and store. This makes it a great option for camping trips or when you have guests staying over.
Compared to an air mattress, a hybrid mattress offers more long-term comfort and support. The combination of coils and foam or latex provides better spinal alignment and pressure point relief, which can be beneficial for a good night's sleep. Hybrid mattresses are also available in different firmness levels, allowing you to choose the one that suits your preferences.
Waterbed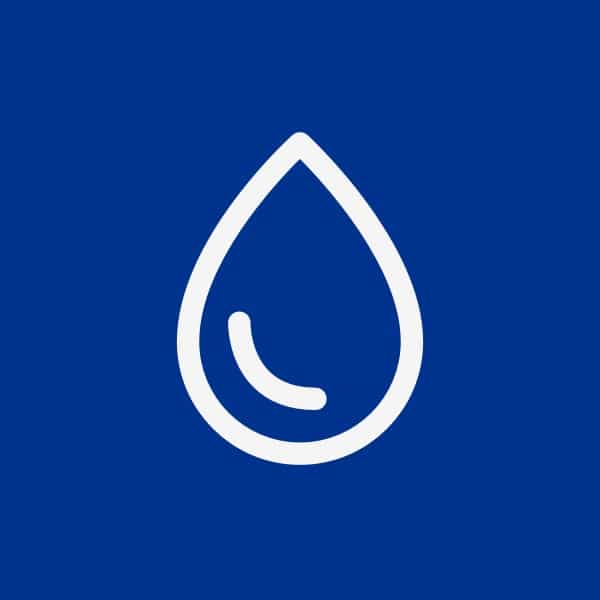 A waterbed is filled with water instead of foam or springs. It has a water-filled bladder inside that provides support and cushioning. The outer cover of the waterbed is usually made of vinyl to prevent leaks.  One advantage its ability to conform to the shape of your body. The water inside the mattress distributes your body weight evenly, reducing pressure points. Additionally, waterbeds are known for their gentle motion, which some people find soothing.
Unlike waterbeds, hybrid mattresses do not require special setup or maintenance. They are typically easier to move and have a wider range of firmness options to choose from. Hybrid mattresses also tend to have better edge support, making them more suitable for sitting or lying on the edge of the bed.
Material Quality
Most hybrid mattresses last between 7 to 9 years, depending on the quality of the materials. When it comes to foam, take a look at how well it's supported and the company's warranty about sags. For coils, look at the gauge and coil count to determine the quality. A low-quality mattress is likely to break down quickly, forcing you to buy a new mattress long before you were ready.
Foam
To determine the quality of foam, make sure the layers of foam are supported by sturdy transition foams. Ensure all the foam in the mattress is CertiPUR-US® certified. Look at the mattress warranty. A standard warranty lasts up to 10 years and covers manufacturing defects and sagging greater than 1 inch (depending on the brand). Also, read customer reviews older than 3 months for firsthand accounts from verified customers.
Coils
Check the coil gauge and coil count to determine coil quality. Coil gauge refers to the thickness of a coil and is measured in millimeters. The higher the measurement, the thinner the coil.
Thinnest: 18mm
Thickest: 12mm
Thinner coils provide softer support, while thicker coils feel firmer. Be careful of a mattress with a support layer containing high gauge coils. It may lack support and lead to premature sagging.
Coil count refers to the number of coils arranged in a single layer. The average coil count for a hybrid mattress ranges between 800 to over 2000. High coil count may not signify a bed is of high-quality. A support layer may contain 1800 coils, but if all those steel coils have a high coil gauge, the mattress is likely to sag prematurely.
Who Should Sleep on a Hybrid?
Some people may not want a hybrid mattress, and instead, prefer the full contouring ability of a memory foam mattress or a low-profile bed. Hybrids can be a good choice for anyone, especially couples, heavy people, and hot sleepers.
Most Sleeping Positions
Hybrid mattresses may come in a variety of firmness options, so they can work for most, if not all sleeping positions. Keep in mind that your weight, medical conditions, and budget also factor into the mattress you choose, along with sleep position.
Side sleepers should choose a soft to medium mattress for extra cushioning under the shoulders and hips. Some hybrids may be too firm for side sleepers, so be sure to look for one with extra cushioning and thick comfort layers.
Back sleepers should choose a medium-firm to firm mattress for enhanced support to the lower back.
Stomach sleepers should choose a medium-firm to firm mattress to keep the body resting on top without heavy sinkage. We also recommend stomach sleepers find the best mattress for back pain since sleeping in this position puts excess stress on your spine.
Combination sleepers should choose a medium to medium-firm mattress to align their spine.
Couples
Hybrids restrict motion transfer through the wrapped coils. By establishing a mattress for motion isolation, less risk of sleep disruptions from partner movement. Their bounciness makes switching between sleep positions easier.
When reading mattress reviews, look for feedback written by couples who have tried out the mattress for a few months. You'll get a better sense of how well the particular mattress works for couples.
Heavy People
Heavy people need a sturdy mattress to support their weight without risk of sagging. Hybrids are able to support a heavy person's weight and contour to their bodies to relieve pressure points without risk of sagging, particularly if they pair a responsive transition layer with supportive coils.
Hot Sleepers

Hot sleepers need a mattress with excellent cooling properties to prevent overheating at night. Most hybrid mattresses have cooling features like gel memory foam. The base coils let air through easily. Hybrid beds also don't cause the body to sink too deeply. Instead, they keep the body securely on the surface.
FAQs
Does a hybrid mattress need a box spring?
You may not need a box spring for a hybrid mattress. It's a good idea to double-check with the manufacturer before buying a new bed to see what kind of foundation works best with a hybrid mattress. Never use a box spring with an all-foam mattress, since this will cause sagging. Most mattress models (except innersprings) don't need box springs because they work well on platform or slatted bases.
Are hybrid mattresses good for side sleepers?
Side sleepers need a medium, medium-soft, or soft mattress to offset any pressure build-up. Because they focus all their body weight on one side while sleeping, they are at risk of paresthesia (pins and needles), as well as shoulder or back pain. Hybrids are a combination of all-foam and innerspring beds. The key to pressure relief is the foam comfort layer. Most hybrids have a medium or medium-firm feel. The latter is best for side sleepers to avoid pain or numbness. Some side sleepers may find they prefer a mattress with more foam comfort layers and high-density foam in the base instead of coils.
What is the difference between a hybrid mattress and a regular mattress?
A hybrid has both coils and memory foam layers. A "regular mattress" is usually one or the other, not both. Some companies try to market their beds as "hybrids," when in fact the mattress does not meet the basic requirements of a hybrid. It must have at least 2-3 inches of memory or latex foam on top. Additionally, many hybrids have pocketed coils. These coils are common in hybrids but not always common in basic innersprings.
How do I find the right mattress for me?
The right mattress isn't always easy to find. You have to consider personal preferences and physical factors. For example: body weight, preferred sleeping position, and even health issues. If you suffer from back pain and are a side sleeper, a medium mattress is most likely the perfect fit. It will conform to your side for pressure relief without bottoming out, causing back pain.  Explore all the different mattress types to find the right one for you. The traditional mattress (also known as the innerspring) is still quite popular. But it also sags quickly, so many are turning to alternatives such as hybrids or all-memory foam beds.
Why Choose a Hybrid Mattress?
If you like responsive, springy feel, an innerspring is a good choice. But innersprings sag quickly and lose support. Enter the hybrid with memory foam comfort layers. A hybrid mattress has a steel coil base and latex or memory foam comfort layers on top to reduce pressure and conform closely to the body. This is something a quilted pillow top doesn't do nearly as well. Hybrids allow sleepers to experience pressure relief and edge support without losing spinal support or waking up in pain.
---
About the author
McKenzie Hyde is a Certified Sleep Science Coach and a full-time writer specializing in sleep health and the mattress industry. With a Master of Arts degree in literature and writing from Utah State University, McKenzie combines her passion for writing with her in-depth knowledge of sleep science. Her articles cover a wide range of topics, including best sleep practices for students, the consequences of sleep deprivation, and choosing the right mattress for back pain relief. McKenzie's dedication to delivering accurate and informative content makes her a valuable contributor to the field of sleep health.
View all posts