There are lots of ways to avoid bed sores (also known as pressure ulcers), but one way you might not have thought of is improving your mattress. Your mattress is an important factor in maintaining healthy sleep and avoiding bed sores.
The right mattress will offer enough pressure relief to help prevent your circulation from being cut off and ensure you do not develop these painful and potentially serious lesions.
The Best Mattresses to Prevent Bed Sores of 2023
Quick Guide: A 30-Second Summary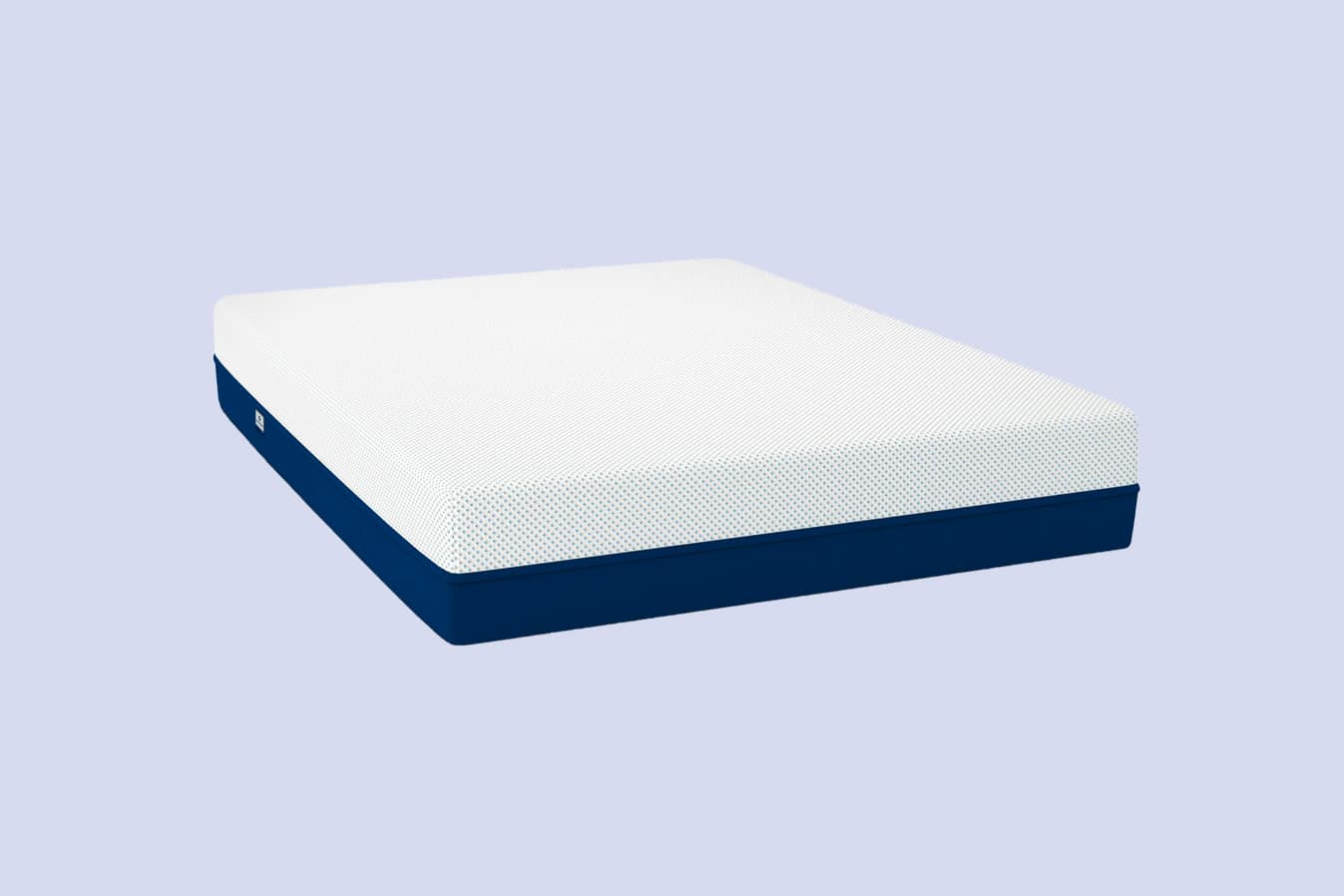 Best Mattress for Bed Sores
Amerisleep AS3
Price Range

$1049 to $2198

Mattress Type

Memory Foam

Firmness

5 to 6 out of 10 (Medium)

Availability

All sizes

Warranty

20 Years

Thickness

12 Inches
Our top recommendation for preventing pressure sores is the Amerisleep AS3, a responsive memory foam mattress that suits most sleeping styles.
Mattress Highlights
Eco-friendly and breathable memory foam
Special support for parts of the body
Base foam provides support and durability
Recommended For
Side, back, and combination sleepers
Sleepers with allergies
Hot sleepers
If you want a foam mattress that can help prevent your bed sores as well as offer you a wide array of sleep technologies to keep you comfortable and happy during slumber, check out the Amerisleep AS3. This medium mattress is so versatile that it offers something for just about everyone.
Its plant-based memory foam can keep you cool and bounce back as soon as you move. Its five-zoned transition foam provides the perfect balance of support and pressure relief. And its highly durable support core can keep you lifted and your spine aligned.
The comfort layer of this mattress is made of plant-based Bio-Pur® memory foam. This special type of memory foam replaces some of the petroleum products found in traditional memory foam with plant oils.
This creates a highly responsive and breathable foam that is even more contouring than traditional memory foam. This can offer you the pressure relief you need to avoid pressure ulcers.
Next, the HIVE® transition layer offers five separate zones of pressure relief and support. These zones target the specific needs of each area of your body. Not only does this sleep technology help ensure your spine stays optimally aligned, but it also helps relieve pressure in the areas most vulnerable to bed sores.
Finally, the ultra-durable Bio-Core® support layer provides superior spinal support. It also increases the durability of the mattress, giving it a life expectancy of at least 20 years.
All this comfort is wrapped in the Refresh cover. This specialized cooling cover uses mineral infusions to convert your body heat into far infrared energy. This not only diffuses your body heat but surrounds you with healthy energy that has been shown to have potential sleep benefits.
Quick Summary
Refresh cover diffuses your body heat by converting it to healthy energy.
Plant-based memory foam fixes a lot of traditional memory foam's inherent problems.
Ultra-firm and durable base foam for spinal support.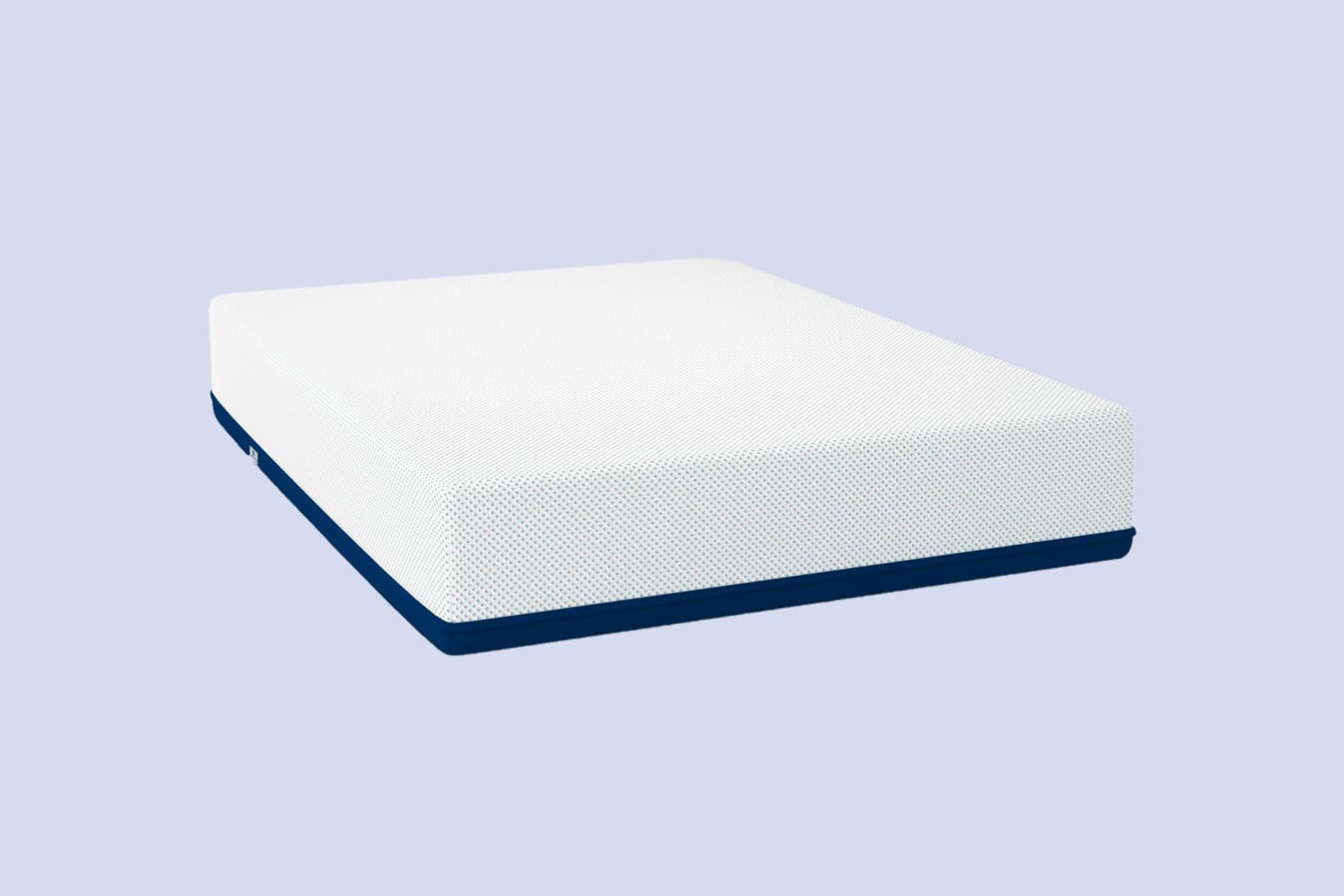 Best Soft Mattress for Bed Sores
Amerisleep AS5 Hybrid
Price Range

$1649 to $3398

Mattress Type

Memory Foam Hybrid

Firmness

3 out of 10 (Soft)

Availability

All sizes

Warranty

20 Years

Thickness

14 Inches
Softer mattresses like the AS5 Hybrid offer a hug-like feel with responsive support that keeps sleepers from sinking too far into the bed.
Mattress Highlights
Transformative cooling cover fabric
Memory foam with buoyant Active Flex
Responsive independently wrapped coils
Recommended For
Side sleepers
Petite sleepers
Sleepers with joint pain
Those looking for a cooling and responsive soft mattress for their bed sores should check out the AS5 Hybrid. This soft mattress is able to keep you cool and bounce back right underneath your body as soon as you move despite its plush feel, thanks to its hybrid construction.
If you like the Refresh cover and the fantastic plant-based memory foam featured in the AS3, we have good news for you. The AS5 hybrid boasts both of these features to ensure your sleep surface remains ultra-cool even as it hugs your body.
Underneath the Bio-Pur® comfort layer, you'll find a layer of soft and bouncy Active Flex material. Active Flex foam offers even more softness and pressure relief while maintaining support and buoyancy. This means you can enjoy all the pressure relief you need to avert pressure ulcers without having to worry about nasty and uncomfortable sinkage.
Finally, a layer of pocketed coils brings up the bottom of this mattress. The pocketed coils are individually wrapped, which means they can move independently. This means, unlike open coils, these coils can dynamically adapt to your body shape and your movements.
The reinforced perimeter coils also offer superior edge support to what you will find in a lot of hybrid mattresses. And a layer of sturdy base foam underneath the pocketed coils helps increase the stability and durability of the whole mattress. This means it will last just as long as its all-foam counterparts.
Quick Summary
Cooling technologies throughout the mattress help keep it pleasantly chilly despite its soft feel.
Pocketed coils in the support layer can all move independently of one another to adapt to your shape and control motion transfer.
Active Flex material adds even more softness while maintaining buoyancy and responsiveness.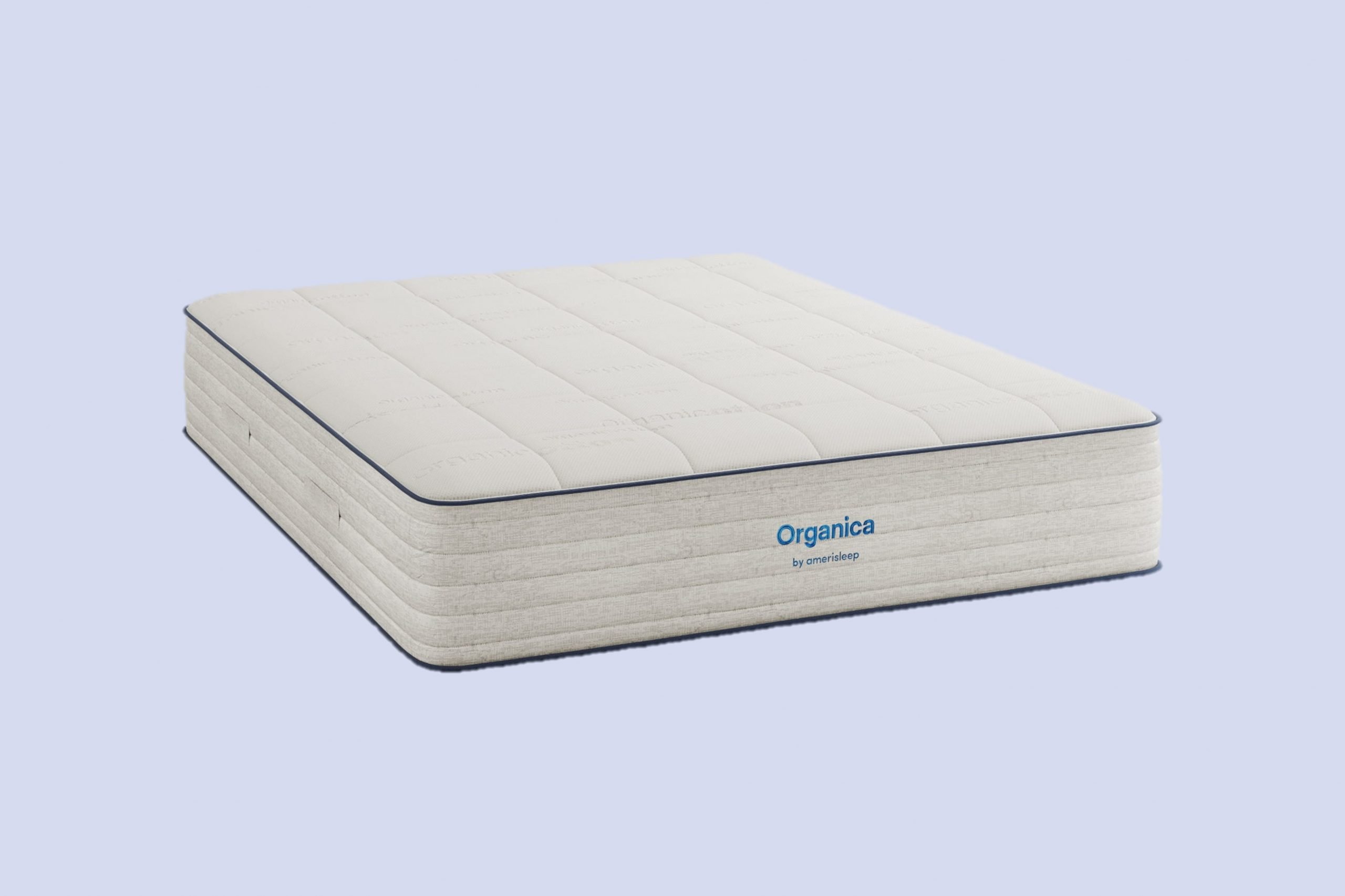 Best Natural Mattress for Bed Sores
Amerisleep Organica
Price Range

$1049 to $2348

Mattress Type

Latex Hybrid

Firmness

5 to 6 out of 10 (Medium)

Availability

All sizes

Warranty

20 Years

Thickness

13 Inches
Sleepers who are sensitive to synthetic materials can prevent bed sores with a latex mattress like the Amerisleep Organica.
Mattress Highlights
Comfortable organic cotton and wool
Two layers of Talalay latex foam
Pocketed coils on supportive base
Recommended For
Sleepers with (non-latex) allergies
Hot sleepers
Most sleeping styles
Those who want to swap partially natural foam and textiles in favor of all-natural foam and textiles should check out the Amerisleep Organica. The Organica offers pure, natural Talalay latex, organic cotton, and organic wool for natural and healthy sleep.
The Organica starts off with a GOTS-certified organic cotton cover that wicks away sweat and keeps cooling air flowing. This hypoallergenic cover also helps prevent common allergens like dust mites, mold, and mildew.
The organic wool fire barrier woven directly underneath the cotton cover protects you from flame without the need for fiberglass or harsh chemical infusions. The wool also adds another layer of pressure relief and breathability to the mattress.
Next, you'll find a comfort layer of bouncy and buoyant Talalay latex. This latex is almost as contouring as memory foam, and it's a lot more breathable and responsive. That means it's a great alternative to memory foam for those who want excellent pressure relief in an all-natural mattress. Like the other natural materials inside the bed, it's also excellent at resisting mold and mildew.
Underneath, a firmer, denser layer of Talalay latex increases the buoyancy and support of the mattress without decreasing its plushness. This layer sits directly stop a pocketed coil support core that improves the contouring and responsiveness of the mattress over that of latex alone. These pocketed coils also feature a reinforced perimeter for extra edge support.
Quick Summary
Combination of pocketed coils and natural latex creates a springy and breathable hybrid mattress.
Organic wool and organic cotton provide all-natural moisture-wicking and fire protection.
Natural latex is cleaner and more eco-friendly than traditional memory foam.
What Are Bed Sores?
Bed sores are Verified Source Medline Plus Online resource offered by the National Library of Medicine and part of the National Institutes of Health. View source lesions or open wounds that result from continuous pressure on the same spot. This pressure cuts off the blood flow to the skin and tissues underneath, which leads to the development of sores.
Pressure ulcers are usually Verified Source Medline Plus Online resource offered by the National Library of Medicine and part of the National Institutes of Health. View source the result of lying on the same side of your body for too long. This can often happen to people who have mobility issues that impede their movement in bed or those on long-term bed rest.
It's vital to prevent bed sores because these lesions can become infected. Verified Source National Library of Medicine (NIH) World's largest medical library, making biomedical data and information more accessible. View source Infections can lead to permanent scarring and even more severe outcomes. In some cases, bed sore infections can even lead to death. This is why it's so important to have the right mattress on your bed if you are at risk for pressure ulcers.
How to Choose the Best Mattress for Bed Sores
Typically, the best mattress for pressure sores is the one that provides the most pressure relief. This means you need a mattress for pressure points that is highly contouring and as soft as possible without causing other problems.
Ideal Mattress Materials for Bed Sores
When it comes to contouring, some types of mattresses are better than others. And you should pay attention to the contouring power of the mattresses you consider because you need it to get the optimal pressure relief to alleviate or prevent bed sores.
Memory Foam
When it comes to adaptability, memory foam is the best of the best. Nothing beats flexible polyurethane foam when it comes to contouring. This makes a memory foam mattress an excellent choice for those who have bed sores.
Memory foam can follow the curves of your body and mold its shape to yours. It offers deep compression under the heavier parts of your body to cradle areas like your shoulders and hips. This alleviates pressure and helps fight bed sores, as well as establishes excellent mattresses for pain relief. This is why memory foam mattresses for back pain are popular.
On the flip side, there are a couple of areas where memory foam does not shine. One of memory foam's main issues is its low responsiveness. Memory foam's slow response time means that you may be dealing with body impressions if you move around in bed a lot.
Memory foam also tends to retain heat, which means hot sleepers may need to ensure they're getting gel memory foam or looking to natural latex instead.
Latex Foam
Natural latex foam comes from the sap of the rubber tree and is a good alternative for hot sleepers and active sleepers who want an all-foam mattress. As a natural foam, latex fixes a lot of the problems that come with memory foam's synthetic nature. There are two types of natural latex, Dunlop and Talalay latex foam, each named after their production methods.
Latex is naturally breathable, which means it is much better at diffusing heat than memory foam. Latex mattresses are also highly responsive and bounce back underneath your body as soon as you move.
The trade-off for these good qualities is that latex wants to retain its shape, meaning that when you compare memory foam and latex, it is not quite as contouring as memory foam. This is especially true of the denser of the two latex types, Dunlop latex.
Its lighter cousin still retains some buoyancy and a lot of bounce, but it's more flexible than Dunlop and better able to contour. For this reason, if you are at risk for pressure ulcers, we suggest going with Talalay latex.
Hybrid
Hybrid mattresses are another fantastic mattress type for bed sores. Hybrid mattresses combine a pocketed coil support layer with at least two inches of comfort foam. The foam offers pressure relief, but the coils are the real stars of the hybrid show.
Pocketed coils can move independently of one another because they're all in their own individual foam or fabric cases. This means each coil can compress and rise based on where it sits underneath your body. This adaptability offers far superior pressure relief and spinal support.
Pocketed coils' ability to move independently also means they are much better at motion isolation than their open-coil counterparts. And they are quieter and more durable to boot.
The main issue with hybrid mattresses is not anything to do with their comfort. Hybrid mattresses are less durable than all-foam mattresses, and they only cost slightly less on average than expensive mattresses built entirely with latex.
When you combine this decreased durability with the added expense, you wind up with the most expensive mattress type on the market over time.
Innerspring
As a rule, innerspring mattresses should be avoided, especially for those who have a higher risk of developing pressure ulcers. This type of mattress features an open coil support layer underneath a layer of plush material that may or may not be foam.
Open coils are not encased in foam or fabric and are wired together using steel cables. This means that the entire support core moves as a unit instead of operating independently. This causes a lot of problems. In the case of bed sore sufferers, innerspring mattresses tend to exert pressure instead of absorbing it because they cannot contour as well as other mattress types.
Open coil mattresses may also cause back pain because they tend to sag under the heavier parts of your body rather than compressing and rising. Open coils also amplify motion and transfer it, and they make a ton of noise because of the metal rubbing on metal. For all these reasons, we recommend a hybrid mattress for those who want a mattress with springs.
Ideal Mattress Firmness for Bed Sores
When you have pressure sores, the best thing you can do is stick with a mattress firmness level that offers the most pressure relief for your sleep position. However, this does not mean you should run right out and get the softest mattress you can find.
Getting a too soft mattress for your sleep position can leave you with other problems besides pressure ulcers. Generally speaking, you should try to stick to the mattress firmness level that most closely matches your sleep style and body type, and perhaps go down one firmness level to account for your increased need for pressure relief.
Sleep Position
Your sleep position is the main factor that decides your firmness needs. It dictates everything from how your body contacts the bed to where pressure is exerted on your body to how much compression you need. This means you should decide your firmness baseline using your preferred sleep position and go up or down from there based on other factors.
Back Sleepers
Mattresses for back sleepers need a mix of pressure relief and support because back sleepers can have problems with both a lack of contouring and a lack of support. If a mattress is too firm, it won't contour and can allow your lower back to collapse onto the sleep surface. This pulls your spine out of alignment.
If a mattress is too soft, it will allow your body to sink into it. This bends you forward and leaves you sleeping in a hunched position. This is why those who sleep on their backs need a mattress that has lots of lift without ditching contouring. That means medium-firm mattresses (6 of 10) are best for this sleep position.
Side Sleepers
You'll have an easier time finding a mattress for side sleeping to help with pressure ulcers because side sleepers need the softest mattresses. When you sleep on your side, your body presses your hip and shoulder joints into the bed. If the bed exerts pressure rather than absorbing it, it can cause pain in your pressure points.
This is why side sleepers need soft mattresses (3 of 10). These mattresses can absorb pressure to help ensure your hip and shoulder joints stay pain-free. They also coincidentally help relieve pressure on the skin to ease bed sores.
Stomach Sleepers
Mattresses for stomach sleeping need to be the firmest of all. When you sleep on your stomach, your pelvis sinks into the bed. This pulls your spine out of alignment and can cause pain in your lower back.
To prevent this issue, you'll need a firm mattress (7 of 10) that can push back against this sinkage to ensure your pelvis stays lifted and your spine aligned.
Combo Sleepers
Combo sleepers don't have a strong preference for any single sleep position. Rather, they may choose to sleep in any position on any given night. Because of this, combo sleepers need a versatile mattress that is not designed for any sleep position but can accommodate all of them some of the time.
Medium mattresses (5 of 10) fit this description best. These mattresses for combination sleeping have an even balance of support and pressure relief to accommodate multiple sleep positions.
Body Type
Although your preferred sleep position is the primary factor that decides your firmness needs, you cannot discount your body type if you fall outside what the mattress industry deems the average human weight range. Having the right mattress for your body type influences how readily it hugs and supports sensitive areas.
The mattress industry has generally decided that people between 130 and 230 pounds fall into the average human weight range. This means if you are in this range, you don't have to worry about changing your firmness level. If you fall outside this range, you may have to go up or down.
Petite Sleepers
Petite sleepers are under 130 pounds. These sleepers usually need a little more softness to get enough compression out of their mattress for adequate pressure relief. This means if you are a lightweight sleeper, you should go down a firmness level from the one that matches your sleep position. So for example, truly plush beds are excellent mattresses for lightweight sleepers who lie on their sides.
Plus-Size Sleepers
Plus-size sleepers are over 230 pounds, and these sleepers tend to have the opposite problem as petite sleepers. They may get too much compression from mattresses that match their sleep position. This means they will need to go up a firmness level in a mattress for heavier sleepers to avoid sinkage.
FAQs
How do people wind up with bed sores?
Typically, those who are most at risk for bed sores are those who are confined to a hospital bed or adjustable bed and are unable to move by themselves in bed. This is because pressure ulcers develop when consistent, long-term pressure is applied to the same area, such as when you're lying down on it. Without alternating pressure, pressure sores are more likely.
This pressure cuts off the blood flow to the skin and tissues, which leads to the development of wounds that spread and may be resistant to healing. These wounds may also become infected and lead to life-threatening complications. This is why it's so vital to do everything you can to prevent pressure ulcers.
Which is the best mattress firmness for bed sores?
This is not an easy question to answer because different people need different mattress firmness levels. Of course, the mattress that offers the most pressure relief is going to be the best for pressure sores.
However, you don't want to get a mattress that alleviates your pressure sores just to leave you with a bunch of other problems. This is why you should start off with the mattress firmness that corresponds best to your sleep position and go slightly to moderately softer to account for your pressure ulcers.
Can an adjustable base help with bed sores?
An adjustable bed can absolutely help with bed sores. The benefits of adjustable beds include alleviating pressure without necessarily requiring you to change position. This means those with mobility issues can relieve pressure on certain areas of their body at the touch of a button.
Adjustable beds may also help you switch positions if you are not able to do so entirely on your own. They can give you a little bit more independence if you are on long-term bed rest and pair well with mattresses for sitting up in bed.
What is the best mattress material for bed sores?
When it comes to pressure relief, nothing beats the adaptability and deep compression of memory foam. Memory foam can adjust its shape to fit yours, compressing under the areas that need pressure relief and rising to meet the areas that need more lift. This makes it a fantastic option for those who are at risk for pressure ulcers.
If you would like a little more responsiveness or cooling power, consider a hybrid instead. Hybrid mattresses feature pocketed coils, which offer much more spring and greater breathability than base foam. Plus, you can still get the benefits of a memory foam comfort layer!
Should I get a mattress topper for my bed sores?
If you cannot afford to switch your whole mattress or don't want to sacrifice too much support, a mattress topper can be a good way to add pressure relief to your existing mattress. Just make sure that this topper is plush and thick.
A firm topper will not add pressure relief, and an overly thin topper might not add enough. Your mattress topper should be soft to medium and at least two inches thick to best alleviate pressure ulcers.
Bottom Line
There are several treatment options if you suffer from bed sores or are at higher risk for them, and the right mattress can be one of the best ones. Having one of the best mattresses that offer tons of pressure relief can help improve your circulation and protect your tissues from developing lesions. This makes an excellent mattress a vital part of your health and self-care plan.
---
About the author
Mitchell Tollsen is a graduate student and a freelance writer who's contributed to the Early Bird blog for three years. Mitchell's always been fascinated by the science of sleep and the restorative processes our bodies undergo when at rest. The self-titled "Sleep Expert" is always looking for ways to improve his shut-eye, and throughout the years has implemented numerous lifestyle changes and tried dozens of sleep-promoting gadgets to determine the best ways to truly get better rest.
View all posts