As a petite person, you have as many mattress options as anyone else. Your main issue is finding a firmness to prevent pain and pressure build-up. Lighter people need softer beds to keep them comfortable and promote peaceful sleep.
Here at Amerisleep, we've made mattress hunting easier for petite people. We've made a list of the best mattresses for petite sleepers. With that, we have a guide on how to find the best bed for your body type.
All Amerisleep mattresses are US-made. They include free shipping, free returns, a 100-night sleep trial, and a 20-year warranty. They're available in sizes twin to California king.
Best Amerisleep Mattresses for Petite Sleepers
Quick Guide: A 30-Second Summary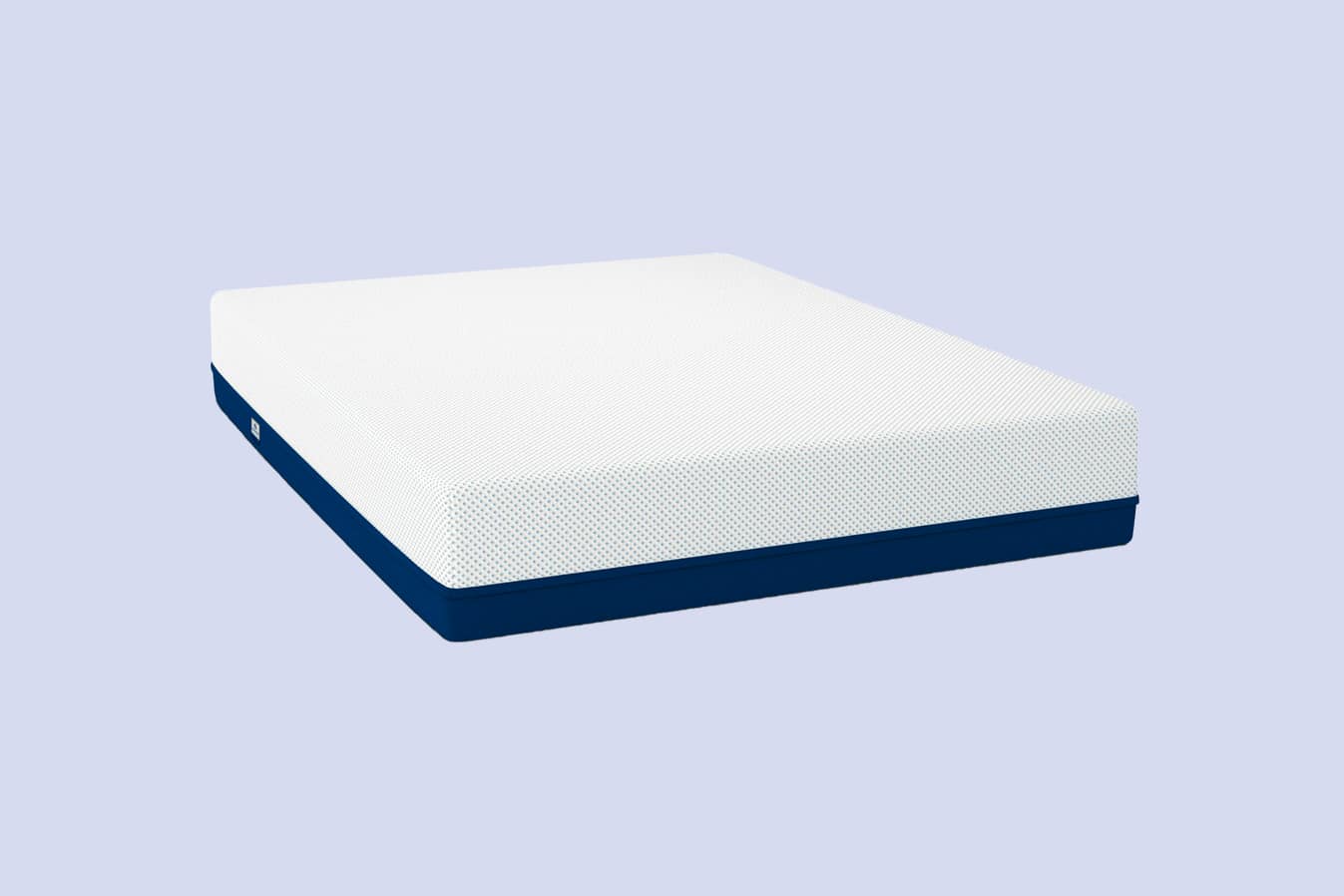 Best Mattress for Petite Sleepers Overall
Amerisleep AS4
Price Range

$1349 to $2798

Mattress Type

Memory Foam

Firmness

4 out of 10 (Medium-Soft)

Availability

All sizes

Warranty

20 Years

Thickness

12 Inches
When it comes to being soft but not overly plush, our medium-soft AS4 mattress is the perfect fit.
Mattress Highlights
Soft without feeling unsupportive
Doesn't cause uncomfortable sinkage while sleeping
Affinity foam provides cushioning and support where needed
Recommended For
Combination and side sleepers
Chronic pain sufferers
Hot sleepers
Eco-consicous shoppers
Undoubtedly the best mattress for petite sleepers is our Amerisleep AS4. The medium-soft mattress works well for side sleeping, combination sleeping, and soothing pain.
The AS4 is 12 inches thick and is filled with Amerisleep technology. It contains 4 inches of Bio-Pur®, 1 inch of Affinity foam with HIVE® technology, and 7 inches of Bio-Core®. The mattress's cover is made from our breathable and soft knit fabric.
Bio-Pur® is plant-based memory foam. Unlike standard memory foam, Bio-Pur® is a long-lasting foam that doesn't trap heat or cause you to sink. This way, you can move easier in bed and won't wake up feeling sweaty.
Our Affinity transition foam with HIVE® technology provides incomparable pressure relief and support. The HIVE® technology has five support zones to distribute your body weight.
The Bio-Core® base foam promotes healthy spinal alignment. It also prevents sags, lumps, and other premature wear.
The foams in Amerisleep mattresses are CertiPUR-US® certified. This means they won't off-gas and don't contain harmful chemicals.
Quick Summary
Medium-firm suited for side and combo sleeping
Zoned support prevents pressure point pain
Made in the USA and CertiPUR-US® certified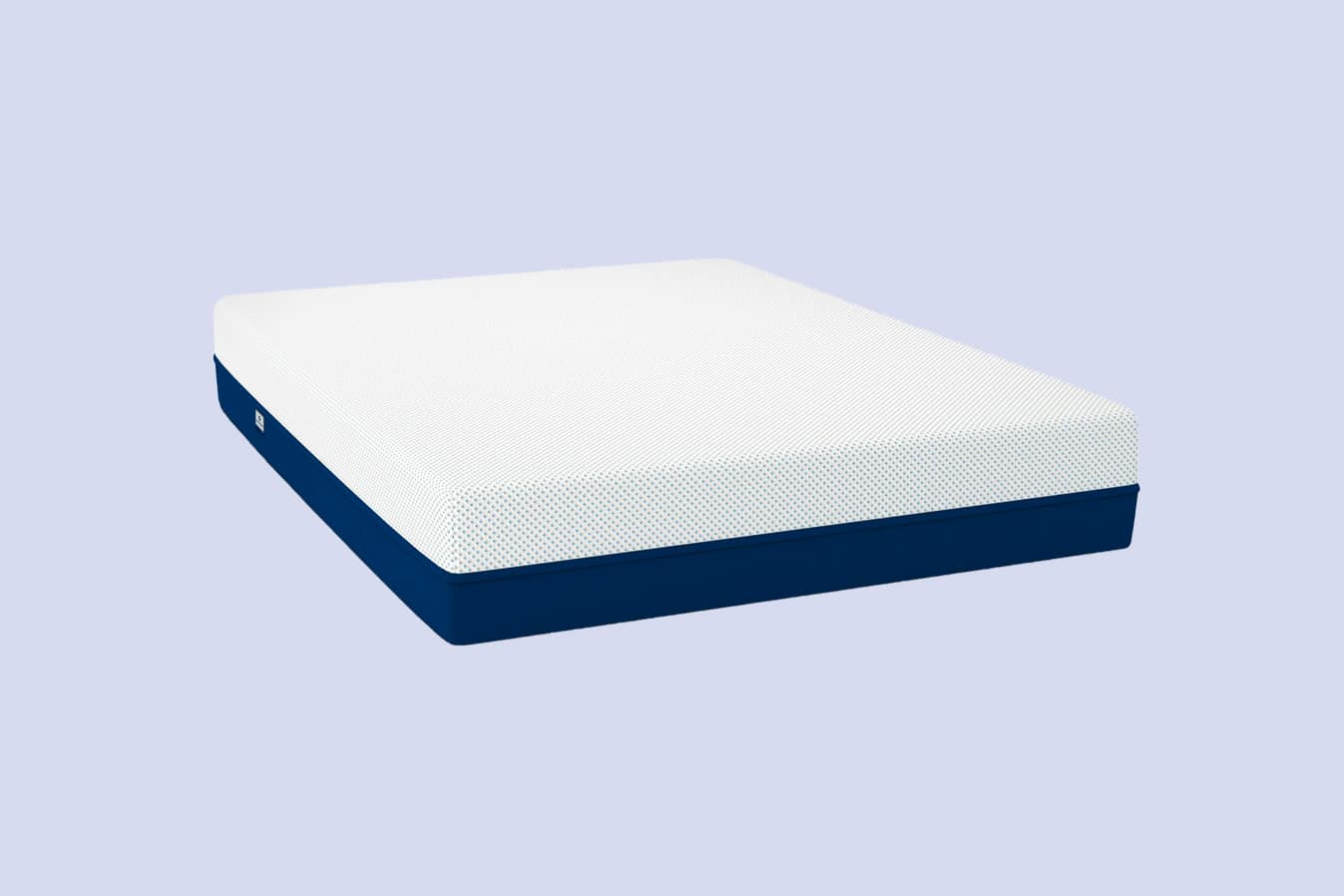 Best Hybrid Mattress for Petite Sleepers
Amerisleep AS3 Hybrid
Price Range

$1349-$2798

Mattress Type

Hybrid

Firmness

5 or 6 out of 10 (Medium)

Availability

All sizes

Warranty

20 Years

Thickness

12 Inches
The classic AS3 memory foam mattress is our most popular model and this hybrid update gives it a bouncier feel.
Mattress Highlights
Bio-Pur® memory foam cushions your body
Doesn't feel overly soft
Reinforced edge coils protect you from rolling out of bed
Recommended For
Combination and side sleepers
Select back sleepers
Couples
Hot sleepers
The most popular hybrid mattress we offer at Amerisleep is the AS3 Hybrid. Its balance of support and cushioning is a good choice for petite combo sleepers. With the pocketed coils, the mattress stays cooler and prevents sweat, uncomfortable nights.
The AS3 Hybrid is 12 inches thick and contains 3 inches of Bio-Pur®, 8 inches of pocketed coils, and 1-inch of base foam. Unlike the memory foam AS3, the AS3 Hybrid does not contain Affinity foam to ensure it feels balanced.
The coils are wrapped in lightweight fabric to increase durability and prevent squeaks. This way, there's less chance of the coils break, motion transfer, and feeling unsupported. Also, we use firmer coils on either side of the mattress, ensuring the bed has reliable edge support.
Quick Summary
Most popular hybrid mattress at Amerisleep
Works for couples with different body types and sleeping positions
Support different positions consistently while sleeping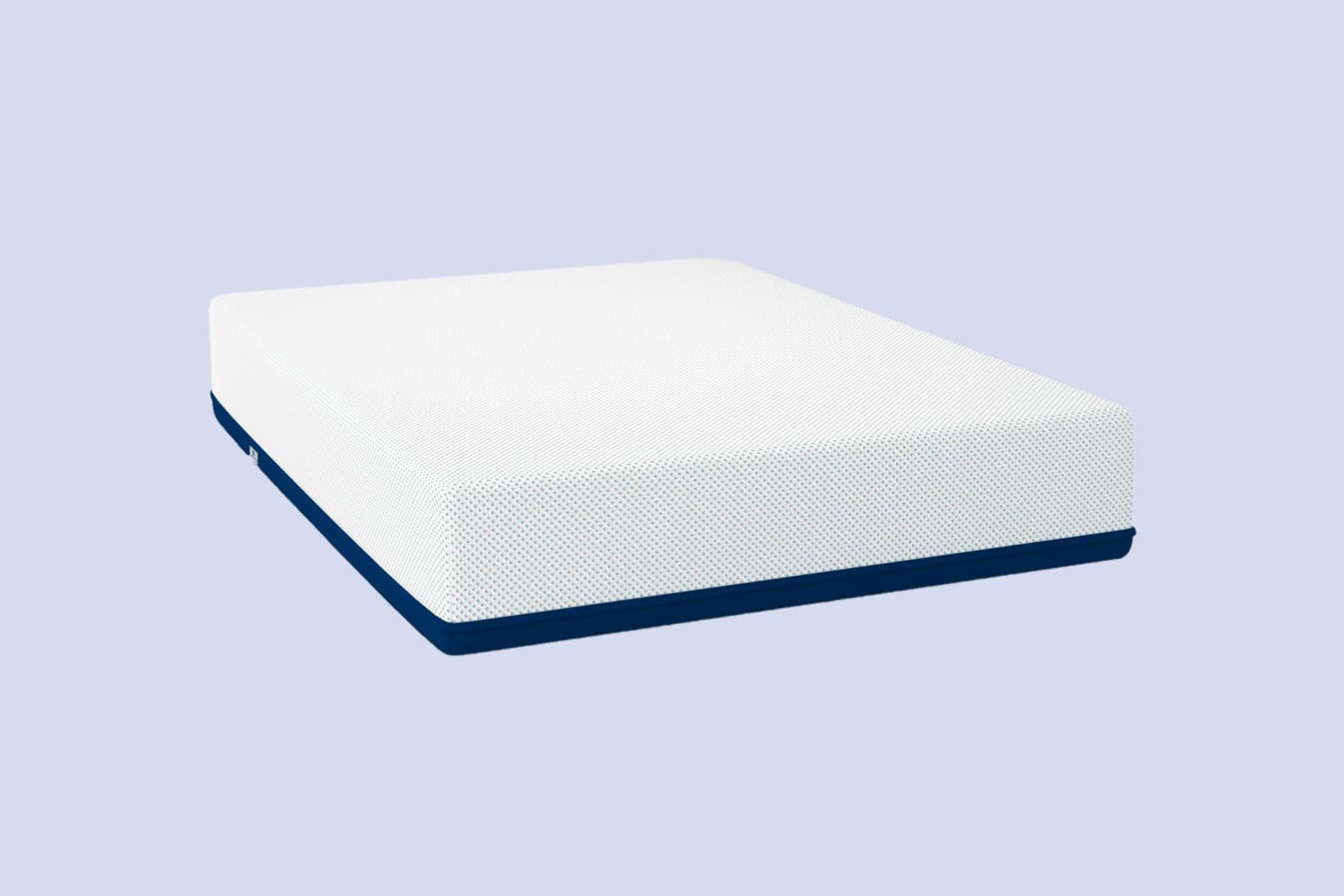 Best Luxury Mattress for Petite Sleepers
Amerisleep AS5 Hybrid
Price Range

$2049-$4198

Mattress Type

Hybrid

Firmness

3 out of 10 (Soft)

Availability

All sizes

Warranty

20 Years

Thickness

14 Inches
Our softest and arguably most luxurious model is the AS5, which is available as a memory foam and hybrid mattress.
Mattress Highlights
Layer of Bio-Pur® relieves joint pain and pressure
Active Flex enhances support without impacting softness
Coils maximize airflow, spinal support, and edge support
Recommended For
All body types
Joint pain sufferers
Side sleepers
Hot sleepers
As a petite person, you'll enjoy the light, cloud-like feel of our AS5 Hybrid. This luxury mattress has a soft feel, which suits petite people who sleep on their sides. If you deal with any joint pain, the deep cushioning of the AS5 Hybrid provides immense relief.
The mattress is 14 inches thick. It contains 3 inches of Bio-Pur®, 2 inches of Active Flex, 7 inches of pocketed coils, and a 1-inch foam base.
Most soft beds can feel unsupportive, but not the AS5 Hybrid. The Active Flex layer maximizes the bed's support without making it feel firm or stiff. This way, you can relieve any joint pain you suffer from and sleep undisturbed. The Active Flex layer also makes the AS5 Hybrid an excellent choice for all body types.
The pocketed coil support system aligns your spine and keeps your body lifted. The foam base at the bottom of the mattress secures the mattress layer and prevents future wear. The AS5 Hybrid also comes in a foam variation, the Amerisleep AS5.
Quick Summary
Works for both petite and plus-sized sleepers
Supportive and durable, unlike most soft beds
Soothes joint pain and pressure build-up on the hips and shoulders
Mattress Types for Petite Sleepers
As a petite person, you have the same mattress options as most other people. When choosing a type of mattress, consider your budget, how you want your bed to feel, and how long you want your bed to last.
Memory Foam
Memory foam mattresses are the right choice for smaller people in need of excellent pressure relief. A memory foam bed will hug your curves to prevent pressure build-up and ensure you sleep comfortably.
Common complaints with memory foam are how it traps heat and can cause you to feel "stuck" in bed. You can avoid these issues by getting plant-based or infused memory foam mattresses. For instance, gel-infused memory foam dissipates body heat well and is responsive, so you can move easily in bed.
Most memory foam mattresses aren't made entirely of layers of memory foam. Instead, the top layers of foam are memory foam, while the bottom layers are often durable poly-foam.
Latex
Latex mattresses are known for being cooling, buoyant, and sustainable. Latex foam isn't quite as pressure-relieving as memory foam. While it still cushions your body, it does a better job of distributing your body weight and keeping you lifted.
Natural latex comes from the sap of rubber trees, which is then whipped into a foam. This makes it a good eco-friendly mattress for people looking to reduce their carbon footprint.
Plus, the one of the benefits of latex mattresses is how utterly durable they are. Latex beds last 12 to 15 years on average. so while they're a bit expensive due to the natural materials, you can use them for longer.
Innerspring
Innerspring mattresses are a popular choice when you're on a budget. They're known for their excellent support, breathability, and signature bounce.
Innerspring beds contain continuous coils, meaning there's one piece of wire making up all the springs. They feature pillow-top comfort layers, which are typically made from cotton, feathers, down, or polyester.
While innerspring beds are readily available and cheap, they're not the most reliable beds. The springs can squeak, break, and cause motion transfer. Also, the pillow tops don't offer the same pressure relief as memory foam or latex mattresses.
Hybrid
Hybrid mattresses are a great luxury option if you sleep hot or enjoy a bouncy bed. Hybrid beds contain coils—like innerspring beds—and have foam comfort layers—like latex or memory foam beds.
Innerspring beds contain continuous or open coils, whereas hybrid mattresses feature pocketed coils. These are individual coils wrapped in thin fabric to maximize support and minimize motion transfer, squeaks, and breakage.
The advantage of a hybrid bed over an innerspring is the better support, thick cushioning, and good motion isolation. However, hybrid mattresses are much pricier than innerspring mattresses despite still lasting roughly 7 years at most.

Mattress Firmnesses for Petite Sleepers
As a petite person, the most important factor to consider is your firmness level. Most mattress firmness suggestions are based on average-sized people who weigh between 130 and 230 pounds. Petite people should choose softer mattresses in the range of what's suggested for their body types to make up for the reduced pressure.
Side Sleepers
Side sleeping is arguably the healthiest position you can sleep in. It protects your back, relieves obstructive sleep apnea, Verified Source Medline Plus Online resource offered by the National Library of Medicine and part of the National Institutes of Health. View source and can reduce symptoms of acid reflux. Verified Source Medline Plus Online resource offered by the National Library of Medicine and part of the National Institutes of Health. View source
However, you need one of the best mattresses for side sleeping to reap all these benefits. Otherwise, you might wake up sore and stiff.
It's important to use a soft mattress (3) or medium-soft mattress (4) when side sleeping to properly cushion your shoulders and hips. An overly firm mattress will only lead to pressure build-up and cause your arms and legs to potentially feel numb.
As a side note, people seeking a mattress for pregnancy often find they're most comfortable with one suitable for side sleeping. This is especially true for petite individuals who are pregnant and need a pressure-relieving surface.
Back Sleepers
Back sleeping is one of the other most optimal sleeping positions next to side sleeping. It's easy on your spine, gentle on your skin, and doesn't suppress your airways. Therefore, the best mattresses for back sleeping help a person make the most of these benefits.
When back sleeping, petite people should use a medium-soft (4) or medium mattress (5). This way, your spine stays neutral without causing pressure build-up around your lower back.
Stomach Sleepers
Stomach sleeping is easily the worst sleeping position for your body. Stomach sleeping causes lower back pain, makes it difficult to breathe, and can cause wrinkles and acne. Still, it's not always easy to change your primary sleeping position, so many shoppers may want to find the best mattress for stomach sleeping.
If you prefer stomach sleeping, we suggest using a medium-firm mattress (7) to give enough support for your spine. Too soft of a mattress can cause your hips to sink and hurt your back.
Combination Sleepers
Petite people who switch between any of these positions at night usually prefer a mattress with a medium firmness (5). A medium mattress is soft enough to cushion your hips when side sleeping, but also firm enough for back or stomach sleeping.
We also suggest responsive surfaces when shopping for a mattress for combination sleepers. Buoyant materials help the mattress adapt quickly to your movements.
FAQs
What's the best memory foam mattress for petite sleepers?
Memory foam mattresses are known for their pressure-relieving properties and hug-like feel. They're perfect if you deal with chronic pain or simply want soothing comfort when you sleep.
The best memory foam mattresses for petite sleepers are the Amerisleep AS4, Amerisleep AS3, and Amerisleep AS5.
What's the best hybrid mattress for petite sleepers?
Hybrid mattresses are great for petite people looking for an extra bounce or more breathability. Also, hybrid mattresses come in all types of firmness levels to suit whatever position you sleep in.
Several of the best hybrid mattresses for petite sleepers include the Amerisleep AS3 Hybrid, Amerisleep AS5 Hybrid, and Amerisleep Organica.
What is a petite sleeper versus a plus-sized sleeper?
Petite sleepers are people who weigh less than 130 pounds regardless of their age or height. Conversely, plus-sized sleepers are people who weigh over 230 pounds. The main consideration when mattress shopping as a petite or plus-sized person is ensuring you choose the right mattress firmness for your size.
Should heavy people get soft or firm mattresses?
Just like with petite and average-sized people, heavier sleepers who weigh over 230 pounds should choose a mattress based on their sleeping position and personal preferences. The main difference is that mattresses for heavy people generally need a firmer feel to ensure spine alignment.
For instance, an average-sized side sleeper should use a soft (3) to medium (5) mattress, whereas a plus-sized side sleeper would need something slightly firmer. A plus-sized side sleeper generally does well on a mattress with a medium (5) or medium-firm feel (7).
Do mattresses have a weight limit?
Yes, most mattresses have a weight limit of around 500 pounds, which is definitely enough to accommodate most people. If anything, plus-sized people who share a bed may want to consider looking for heavy-duty mattresses. A new mattress won't just snap in half if you exceed the weight capacity. Instead, it'll wear down and need to be replaced faster than normal.
Conclusion
As a petite person, you have many mattress options. You need a firmness to properly cushion your lighter body and ensure you don't deal with pain or pressure points. With our guide here at Amerisleep, you can compare different soft mattresses and decide what'll work best for you.
---
About the author
Mitchell Tollsen is a graduate student and a freelance writer who's contributed to the Early Bird blog for three years. Mitchell's always been fascinated by the science of sleep and the restorative processes our bodies undergo when at rest. The self-titled "Sleep Expert" is always looking for ways to improve his shut-eye, and throughout the years has implemented numerous lifestyle changes and tried dozens of sleep-promoting gadgets to determine the best ways to truly get better rest.
View all posts