Though queen size mattresses seem to be the most popular, the king size isn't lagging far behind. A king size mattress gives you extra wiggle room to get comfy, and according to a 2016 study from the Better Sleep Council (BSC), the consumer-education arm of the International Sleep Products Association (ISPA), nearly 47 percent of consumers sleep on a queen mattress and 25 percent on a king.
Deciding on the size of the mattress ideally suited for you may sometimes be tough, depending on parameters. In this article, we explore the advantages and disadvantages of both sizes.
Difference Between King And Queen Size Mattresses
King and queen size mattresses both offer you the same space in length—their main difference lies in the width. The king (a.k.a. eastern king size) offers an extra 16 inches of width than the queen and is considered best for couples who enjoy more space. There are a host of other factors that need to be considered when deciding between a queen and king size mattress, though.
| Parameters | King Size Mattress | Queen Size Mattress |
| --- | --- | --- |
| Width | 76 inches | 60 inches |
| Length | 80 inches | 80 inches |
| Area per Person | 38 inches by 80 inches | 30 inches by 80 inches |
| Recommended Room Size | 12 feet by 12 feet | 10 feet by 10 feet |
| Room Preference | Master bedroom | Smaller rooms like a guest room or a small master bedroom |
| Popularity | 25 percent | 47 percent |
| Advantage | More space for couples–can accommodate children | Moderately priced |
| Disadvantage | Expensive–the extra space comes at a cost | Couples who enjoy space may feel crowded–ideally can not accommodate children |
Best Queen and King Mattresses from Amerisleep
All of our mattresses come in queen and king sizes, but we have a few stand-out models we have to suggest for couples who want to share a bed or solo sleepers who want to sprawl in spacious comfort.
Quick Guide: A 30-Second Summary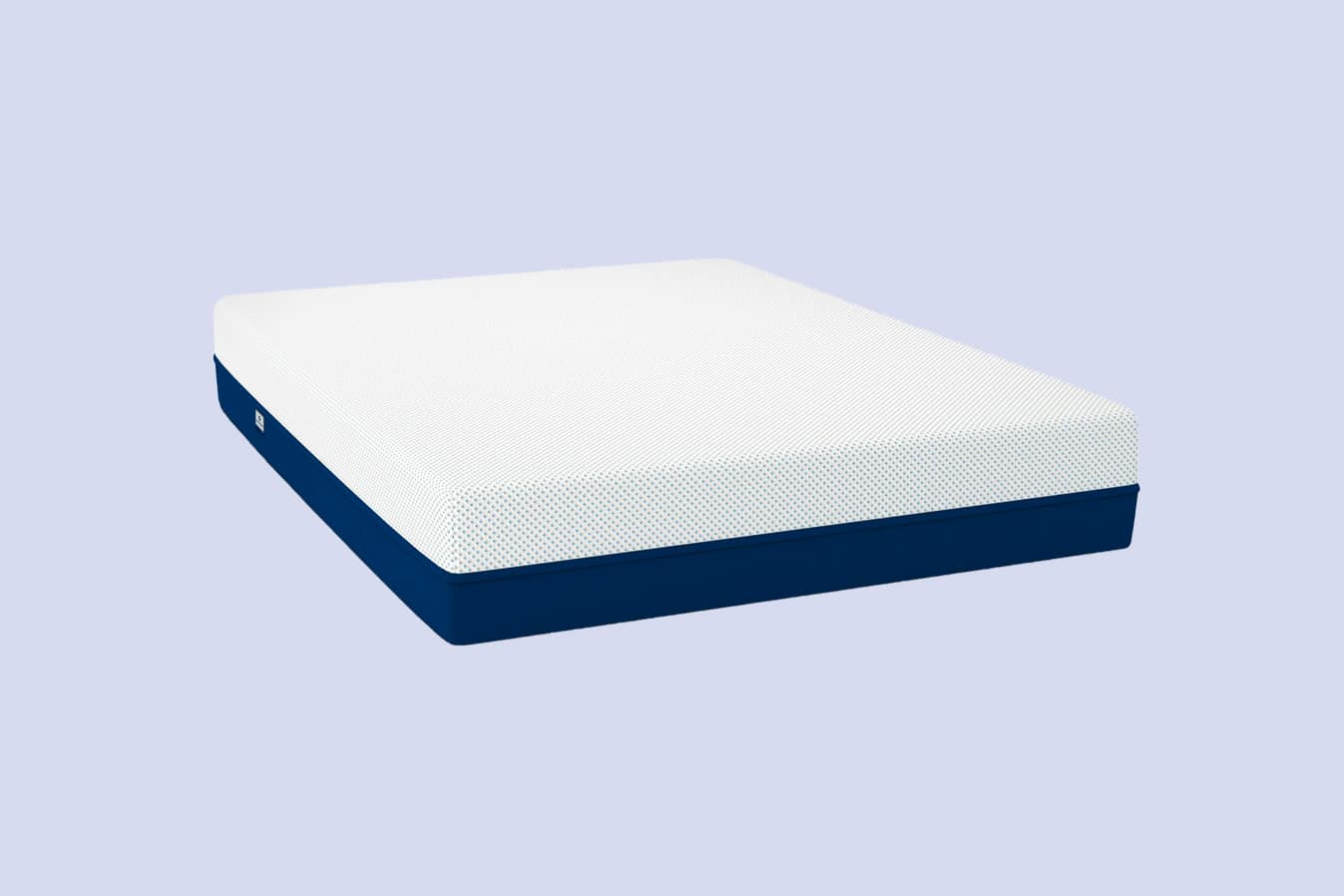 Best Mattress Overall
Amerisleep AS3
Price Range

$1149 to $2398

Mattress Type

Memory Foam

Firmness

5 to 6 out of 10 (Medium)

Availability

All sizes

Warranty

20 Years

Thickness

12 Inches
Our AS3 mattress is excellent for people seeking a queen or king mattress to share with a partner. Its medium feel balances pressure-relieving cushion and targeted support zones with a resilient mattress core to suit almost every sleeping style.
Mattress Highlights
Top layer of memory foam conforms to the body
HIVE® technology establishes five support zones
Durable and sag-resistant Bio-Core® foam base
Recommended For
Side, back, and combination sleepers
Couples with different comfort preferences
Hot sleepers
The Amerisleep AS3 has three foam layers inside a soft, breathable mattress cover:
3 inches of Bio-Pur®foam
2 inches of Affinity foam with HIVE® technology
7 inches of Bio-Core® foam
The Bio-Pur®foam is our innovative update to traditional memory foam. Bio-Pur® foam contains plant oils in lieu of some of the petroleum products present in traditional memory foam.
This makes Bio-Pur® material a plant-based memory foam rather than a purely synthetic one. This has several advantages. First off, Bio-Pur® foam offers much more responsiveness than traditional memory foam. This means active sleepers who need a softer bed can still have a mattress that springs right back into place the moment they move.
The HIVE® transition layer offers even more softness and cushioning underneath the Bio-Pur® layer. The HIVE® layer is organized into five zones. These zones all correspond to the level of support each body zone needs. So you'll get more lift for your head and feet and more cushioning for your hips and shoulders.
Shoppers seeking a bouncy queen or king mattress may also enjoy the AS3 Hybrid, a springy counterpart to our original memory foam AS3 model. We replace the Affinity foam and Bio-Core® foam layers with a support core of pocketed coils on a foam base. One advantage the AS3 Hybrid has over the classic model is its firmed-up edges, making it simpler to move out of bed.
Every size of mattress we offer includes a 100-night sleep trial and a 20-year warranty. With our sleep trial, you can test out the AS3 and make sure it's right for you and a potential partner. The warranty provides protection against sagging that exceeds an inch.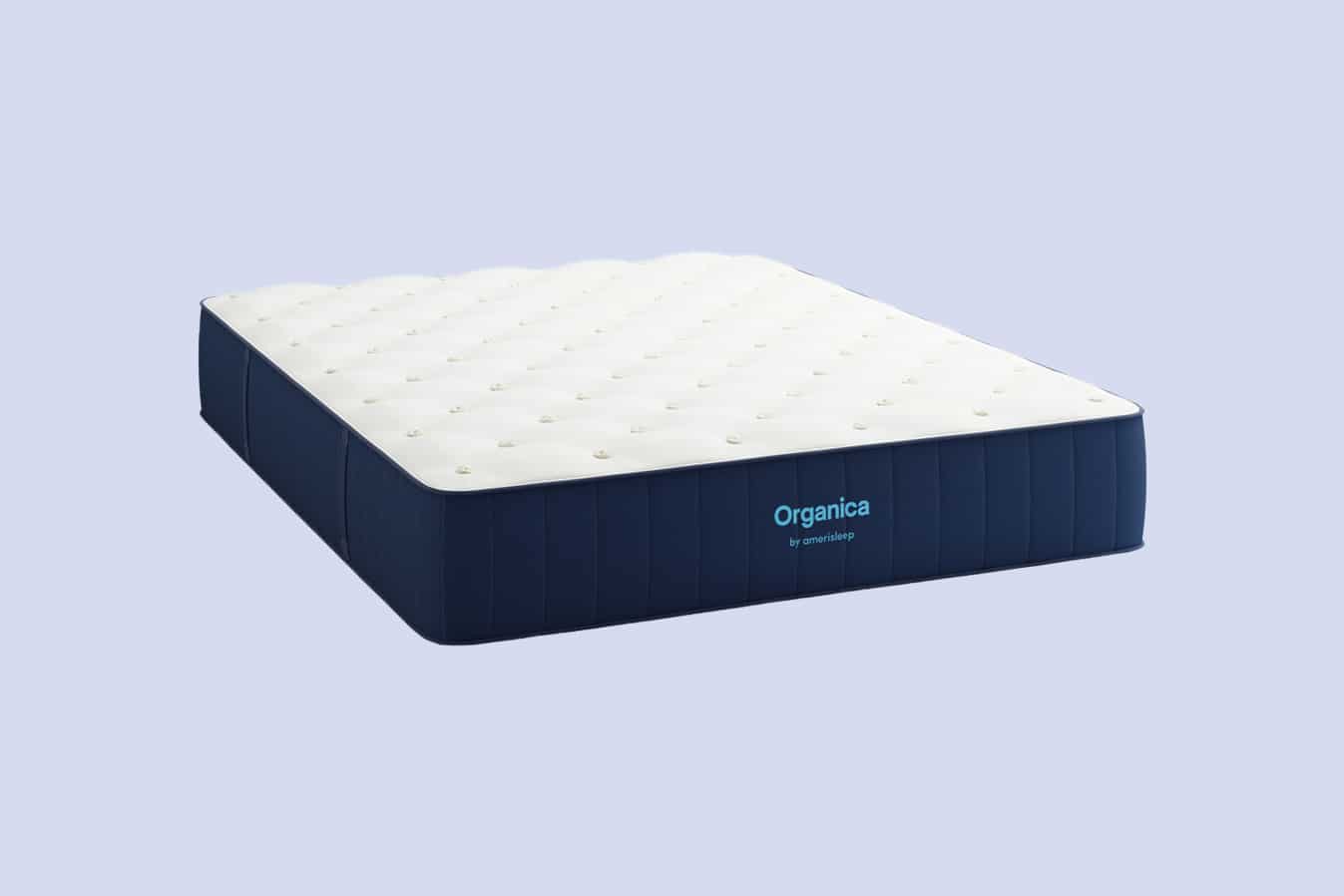 Best Latex Mattress
Amerisleep Organica
Price Range

$1199 to $2698

Mattress Type

Latex Hybrid

Firmness

5 to 6 out of 10 (Medium)

Availability

All sizes

Warranty

20 Years

Thickness

13 Inches
The Organica boasts a comfort layer of natural latex on top of a pocketed coil support layer for extra adaptability and responsiveness. Its many natural materials can also help anyone irritated by synthetic materials.
Mattress Highlights
Heat-wicking cotton and wool padding
Latex foam contours to the body and eases pressure
Motion-isolation coils with firm edge support
Recommended For
Eco-conscious sleepers
People sensitive to synthetic materials
Side, back, and combination sleepers
If you've been looking for a mattress that combines the springy support of latex with the bounce and breathability of coils, the Organica might just be the perfect mattress for you!
The Organica's comfort begins with its GOTS-certified organic cotton cover. The organic cotton is naturally breathable to wick away moisture and body heat. This cover works with the Talalay latex and coil system to keep cool air flowing throughout the mattress.
Between the cotton cover and latex comfort layer rests a layer of all-natural New Zealand Joma wool. This wool doesn't just provide extra pressure relief and improved temperature regulation. It also provides a natural fire barrier that eliminates the need for chemical flame retardants.
The OEKO-TEX-certified Talalay latex offers natural contouring that's loads better than memory foam in several key areas. First off, latex is naturally cooling. Memory foam tends to retain heat unless it's infused with gel or other materials. Latex naturally draws heat away from you and disperses it out of the mattress without the need for infusions.
Latex is also springy all on its own. It doesn't need any help from infusions or responsive transition layers. It just bounces back into place all on its own. This all-natural responsiveness is increased by the bouncy coils below.
Pocketed coil support layers have several advantages over open coils and foam support cores alike. For example, each individually wrapped coil can move independently of all the others. This means the support layer can adapt to your shape in a way that open coils and even support foams just can't.
Pocketed coils also offer better bounce than open coils. Open coils transfer motion. Pocketed coils provide responsiveness without transferring motion all over the bed. And, of course, most base foams in mattress support cores don't bounce at all. So if you need that extra bounce in your bed, the Organica is the way to go.
The Organica isn't just a bouncy and breathable mattress for those who need extra responsiveness and coolness. Its natural latex and organic textiles also make it an excellent choice for eco-conscious sleepers.
The Organica creates less toxic waste than memory foam mattresses. Its foams and fabrics are also recyclable and biodegradable. So you won't be creating as much waste when you replace it. Not that you'll have to replace it that often. It's built to last 20 years!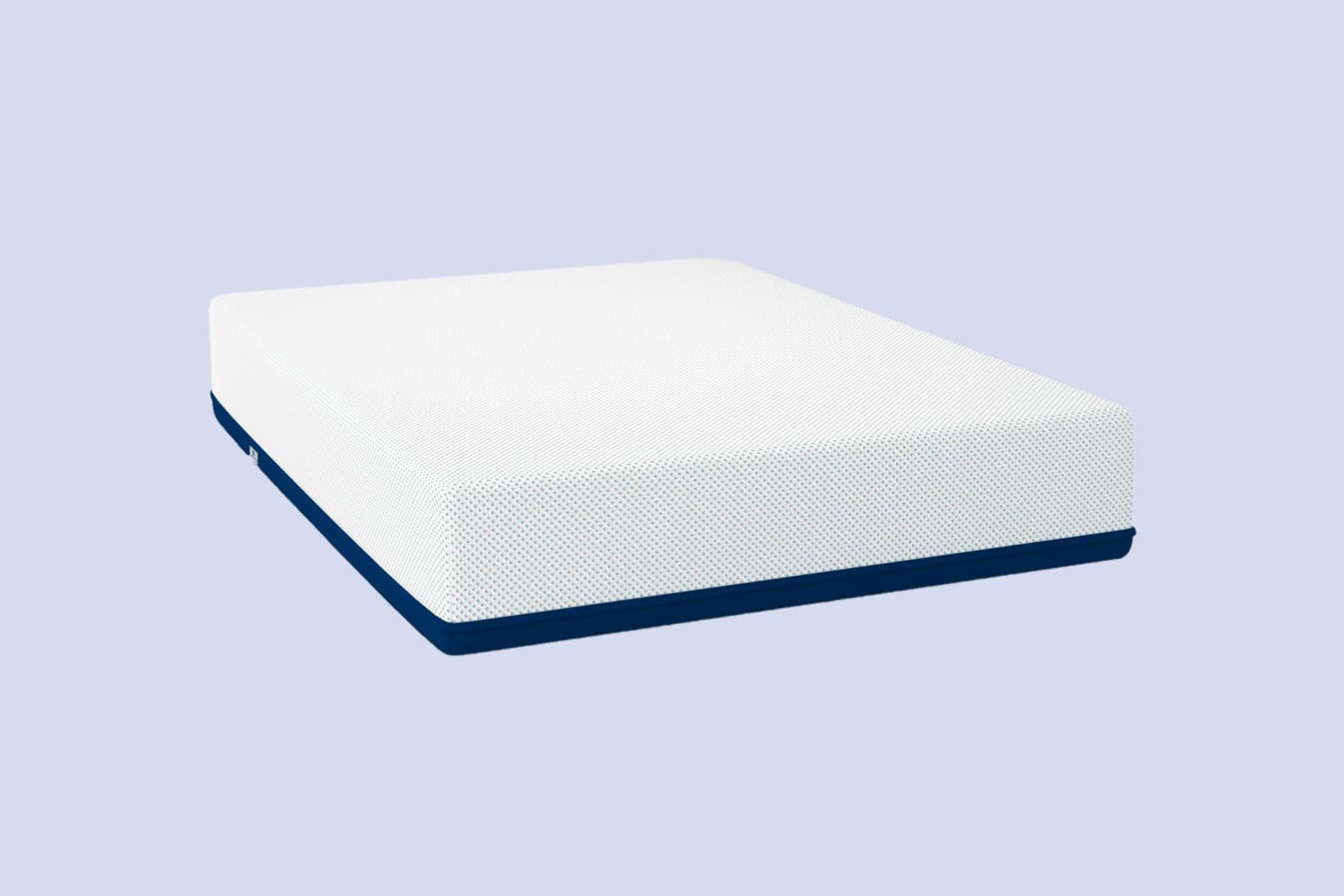 Best Soft Mattress
Amerisleep AS5 Hybrid
Price Range

$2049 to $4198

Mattress Type

Memory Foam Hybrid

Firmness

3 out of 10 (Soft)

Availability

All sizes

Warranty

20 Years

Thickness

14 Inches
When it comes to larger mattresses that offer plush comfort, our top recommendation is our AS5 Hybrid. By placing plush, responsive foams on top of a set of wrapped springs, we create a bed that feels not unlike a buoyant personal cloud.
Mattress Highlights
Thick memory foam layer's soft feel still responsive
Active Flex deepens plush feel by adding buoyancy
Pocketed coils support a neutral spine alignment
Recommended For
Side sleepers
Sleepers with petite, average, or plus-size frames
Couples
Most of the time, those who sleep on a soft mattress experience at least some level of sinkage. This can leave sleepers feeling stuck inside the mattress and throw their spines out of alignment. However, you won't have this problem with the AS5 by Amerisleep! This mattress offers tons of pressure relief without letting you sink down into the sleeping surface.
The AS5 pulls this off through a combination of features. First off, you have the surprisingly responsive and buoyant Bio-Pur® memory foam comfort layer. As mentioned, it's partly plant-based to establish an eco-friendly surface with a cool, responsive feel.
The Bio-Pur® foam is also extremely breathable for hot sleepers who need a soft mattress. Typically, soft mattresses hug your body and impede airflow, keeping hot air trapped around your body. The plant-based memory foam in the AS5 is so breathable it allows air to flow right through it, circulating warm air out and pulling cool air in.
Under this layer of highly contouring memory foam, you'll find a layer of Active Flex material. This responsive and supportive foam increases the pressure relief of the AS5 without sacrificing lift. It will give you all the cushioning you need to protect tired and painful pressure points. At the same time, it will keep you on top of the sleeping surface.
Don't let the AS5's layers of cushioning fool you. It still sports a supportive core of pocketed coils, with every coil wrapped for greater responsiveness and comfort. The mattress offers so much pressure relief you'll never feel this core.
The coils offer tons of spine-aligning support and edge support. They also help the AS5 resist sagging and soft spots for a full two decades—pretty good for a soft mattress!
Factors To Consider When You Decide
There are many factors that may influence your choice of mattress size. You need to prioritize amongst the factors while deciding which mattress size is best suited for you and your family's long-term needs. A high-quality mattress is an investment you make towards your health. It is important that you make this decision wisely, only after analyzing all the determinant factors.
Size of the Room

Ideally, the rule of thumb is to leave 2 feet of space on either side of the bed, and five feet of room at the base of the bed—this gives you space to walk around and prevents the room from feeling too cluttered, which could negatively impact sleep.
While deciding on the perfect size, consider whether your room allows for a larger mattress. If you intend to add extra furniture to the room, then it's an added criterion that has to be taken into account, while determining which mattress size will be best suited to the room.
The preferred room size for a king size bed is 12 feet by 12 feet and for queen size is 10 feet by 14 feet. If you want a queen in a big size room, you have enough liberty to add more furniture, but if you want a king in a comparatively smaller sized room, then you may have to compromise. While space is important when you sleep, keeping your bedroom environment clutter-free is also crucial to quality sleep.

Number of Sleepers

The number of sleepers using the bed is a critical factor when deciding on the size of a mattress. If you're looking for the best mattress for couples, you can't go wrong with either a queen or a king; however, kings provide each partner with 8 inches of extra space, and can also accommodate children if they want to snuggle with their parents.
In a queen size, each partner will have 30 inches, compared to 38 inches in a king size. The queen is also a popular choice amongst single sleepers who like to stretch out in bed. The queen may be good for both individuals as well as couples who like to sleep close. But realistically, there's no room for children if they want to snuggle with their parents.
Location of the Bedroom

King size mattresses are heavy and carrying them may be difficult. If your master bedroom is upstairs or you live on the upper level in an apartment, then consider the logistic issues of carrying a king bed. The width of the stairways and sometimes the door also has to be considered. In contrast, the queen bed is easier to carry and weighs less than a king.
Your Future Decisions

If you move frequently, then it might be better to invest in a queen size mattress because heavy king-size mattresses are not easy to carry or maneuver.  On the other hand, if you are not single and know that you are staying in one place for the foreseeable future, investing in a king-size mattress could be the better choice.
Price

Mattress price depends on the size and type of mattress you choose, including memory foam, latex, innerspring, and hybrid. A quality, queen size mattress may be more expensive than a poorly-made king-size bed, but generally, a king size will always cost more than a queen.
Bedding accessories may also be more expensive for a king than a queen due to size. For example, a king size pillow for neck pain is usually larger and therefore costs more than a queen size.
Customization Within Sizes
Both the king and queen size mattresses may be customized further to suit your preferences. Some of them are widely available, while others are comparatively rare to find.
Split Queen Mattress
The traditional queen size is split in half, letting both sleepers choose their preferred type of mattress on their side of the bed. Split queen adjustable beds are also available in the market which allows one side of the bed to be moved independently of the other.
Olympic Queen Mattress
The Olympic queen size measures 66 inches by 80 inches, letting sleepers enjoy 6 inches more in width. This size is not widely available in the market and is most often seen in RVs and mobile homes.
See also our Olympic Queen vs. Queen Size Mattress Guide.
California Queen
While not as common as the California king mattress, a California queen has the same purpose of offering extra legroom for taller sleepers. A California queen mattress adds 4 extra inches of length, bringing the final dimensions to 84 inches by 60 inches.
Read our Queen vs. California Queen Mattress Guide for more information.
Short Queen
Whereas a California queen mattress is longer than a traditional queen, a short queen is much smaller than a standard queen. Measuring 75 inches by 60 inches, the short queen is a common choice of RV mattress size, as its reduced size can limit drag on a vehicle.
See our Short Queen vs. Queen Mattress Guide to learn more.
Split King Mattress
The traditional eastern king mattress is split in half, allowing both sleepers the liberty to have their preferred mattress type on their side. Split kings are two twin XL size mattresses placed side-by-side and can establish the most comfortable mattress for couples.
Aside from the potential to set up each side of their mattress with their preferred firmness, a split king size mattress also works well with adjustable beds. When paired with an adjustable frame, sleepers can set up each side at the angle they find most comfortable.
See also:
California King Mattress
This is one of the widely available options in the mattress market and accounts for 7 percent of all mattress buys. This size is best suited for taller people because it is extra-long, measuring 72 inches by 84 inches—four inches longer (but four inches narrower) than the standard king.
See also:
Split California King Mattress
A California king size is split in half to allow sleepers to choose their best mattress for their side of the bed. It can be much more difficult to find than a traditional California king or a standard split king mattress, though. Specialized bedding for a split California king bed can also be challenging to find.
Other Available Standard Sizes
If the above-mentioned sizes don't appeal to you, there are other sizes available in the market.
| Mattress Size | Mattress Dimension | Recommended Room Size |
| --- | --- | --- |
| Full XL | 54 inches by 80 inches | 10 foot by 12 foot |
| Full | 54 inches by 75 inches | 10 foot by 12 foot |
| Twin XL | 38 inches by 80 inches | 10 foot by 10 foot |
| Twin | 38 inches by 75 inches | 10 foot by 10 foot |
FAQs
What is the difference between a king and a California king?
Both have the same perimeter, but the California king is longer and narrower than the standard king bed. The primary purpose of a California king mattress is to keep sleepers over 6 feet tall comfortable. There's also the fact that a bed foundation and other accessories for a California king can be harder to find than a traditional king's.
Is the king better or a queen?
Both king and queen size mattresses are the same length, but the king is 16 inches wider than the queen. Depending on factors like room size, number of sleepers, and price you can choose which size is best suited for you. The area of the mattress is the factor most likely to directly affect your comfort, so ask yourself how much personal space you need when sleeping at night.
What size bed do most couples have?
The queen mattress is overall the most popular bed for couples, and it's not difficult to see why. The size is small enough to slip inside the average bedroom while still leaving room for other bedroom furniture, yet expansive enough to accommodate two people. It's also highly cost effective and is an affordable option for solo sleepers and couples.
However, just because a queen is a more popular choice doesn't necessarily mean it's the right choice for all couples. If you love having your personal space and have the space and budget for one, a king mattress can fulfill a couple's dreams of comfortable sleep.
Do two twin mattresses make a king or queen?
No, two twin mattresses pushed together don't form a king, a queen, or any other standard size mattress. However, two twin XL mattresses, which each measure 36 inches by 80 inches, do form a split king size mattress if laid side by side. A split king size mattress is typically preferred by couples who disagree on firmness preferences or plan on using an adjustable bed.
Is a double bed the same as a queen?
No, a double bed is not the same as a queen size mattress. Double bed is another name for a full size mattress, which is shorter and narrower than a queen bed.
While many single sleepers will find a full or queen mattress comfortable, we can only recommend a queen size for couples seeking a bed to share.
Conclusion
Both king and queen sizes are great options, but if you have a smaller bedroom, opting for a queen bed would be wiser. You have to factor in conditions like adding furniture, such as nightstands—essential for your bedroom. Your sleeping space should be such that it leaves enough room for you to walk around freely, and provide enough surface area for you to sleep comfortably.
---
About the author
Sanchita Sen is a full-time writer focusing on the sleep health and mattress industry. She is a former journalist who has written numerous articles on the healthcare sector. Some of the topics she has covered include how to lucid dream, fever dreams, melatonin for sleep, and best gel memory foam mattress. Sanchita holds a Master of Arts in Communications from Convergence Institute of Mass Media and Information Technology Studies. She is also a published author, who seeks inspiration from both real life and the world of fiction.
View all posts