Key Takeaways
Queen Size: Queen size beds are popular due to their versatility. They measure 60 by 80 inches, offering ample space for most sleepers. They can fit in various room sizes, making them suitable for guest rooms, master bedrooms, kids' rooms, and even as Murphy beds. Queen beds are also the first size considered suitable for couples.
Short Queen Size: Short queen size beds, often used in RVs and campers, maintain the width of a standard queen (60 inches) while reducing the length to 75 inches. This size is ideal for couples of average height but may not be suitable for individuals over six feet tall. Short queens are designed to fit in more compact spaces.
Room Size and Uses: Queen beds require a minimum room size of 9 by 9 feet, but a fully furnished room ideally measures 10 by 10 or 10 by 12 feet. They are versatile and can be used in various settings. Short queens offer similar width and room placement options but are often chosen for RVs and smaller bedrooms in older homes.
The queen mattress is the most popular bed size. This is due in no small part to its fantastic versatility. The queen size bed can fit in a guest room. It can accommodate couples. It can fill out a master bedroom. It can even work in kids' and teenagers' rooms. There's truly no end to what a queen size mattress can do!
But did you know there's an alternative queen that offers the same amount of width while saving even more space? It's called the short queen. While the short queen mattress is not quite as versatile as a queen bed because it can't accommodate sleepers over six feet tall, it still has its place and function.
Queen
Queen size mattresses are on the larger end of the standard bed size run. They're smaller than a king size mattress but larger than a full size bed.
Dimensions
The standard queen is 60 by 80 inches. That translates into 4,800 inches of total sleeping surface. This allows the queen size bed to fit into just about any bedroom and means it can accommodate just about any sleeper.
These dimensions also make the queen size mattress one of the most affordable options. Queen size beds aren't that much larger than fulls. That means they don't require that much more material to make and therefore don't typically cost a whole lot more than a full size bed.
Meanwhile, king size beds cost an arm and a leg more than full size beds. This leaves couples shopping on a budget with basically one option. The good news is the queen offers comfort for two without the hefty price tag.
Ideal Room Size
Queen beds are able to fit in all but the smallest bedrooms and fill out all but the largest masters. This means they can go just about anywhere.
The general rule is that you need two feet of space around three sides of your bed to have enough clearance to move around your bedroom. Since a queen size mattress is 60 by 80 inches, that means your absolute minimum room size to accommodate a queen bed is nine by nine feet. That means a queen mattress can go in quite a small room.
However, if you want to put furniture like a dresser or pair of nightstands in your bedroom, you'll need to add a couple of extra feet. The ideal room size for a fully furnished queen bedroom is 10 feet by 10 feet or 10 feet by 12 feet.
Uses
The versatile standard queen can be used for just about anything. It's small enough for guest rooms. It makes for a great Murphy bed or pull-out bed for multipurpose guest spaces. It can even be a bed that kids and teens can grow into over the years.
The queen is also the first bed size that's considered suitable for couples. It offers each partner 30 inches of sleeping space. Its 80-inch length also means it's comfortable for sleepers of most heights. So even if you're more than six feet tall, your feet won't be hanging over the edge.
Best Amerisleep Queen Mattresses
Quick Guide: A 30-Second Summary
Of course, once you decide to get a queen mattress, you have to pick the right one. The good news is, we've taken the hassle out of that for you. Below are some of the best queen mattresses on the market today.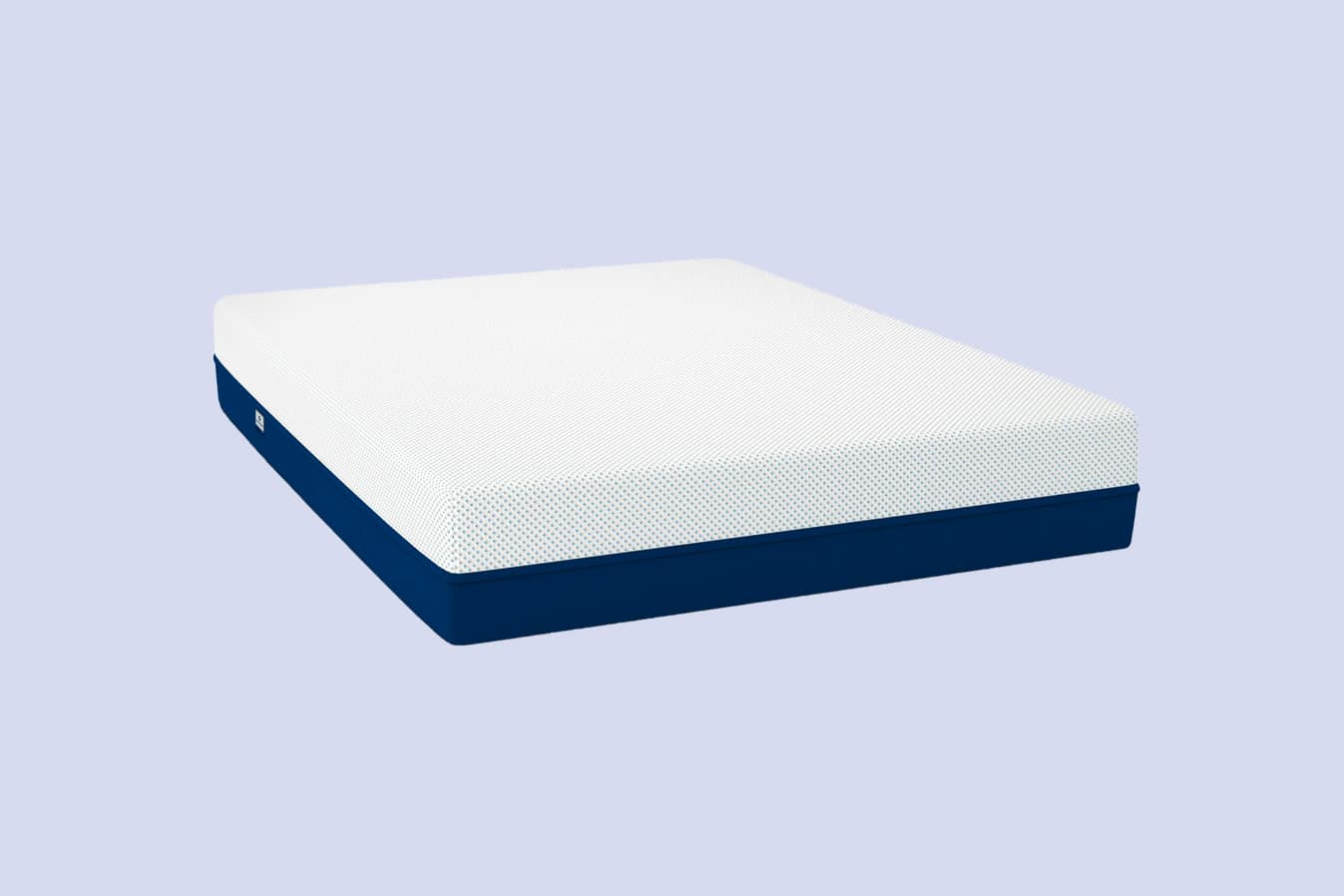 Best Queen Mattress Overall:
Amerisleep AS3
Price Range

$1149 to $2398

Mattress Type

Memory Foam

Firmness

5 to 6 out of 10 (Medium)

Availability

All sizes

Warranty

20 Years

Thickness

12 Inches
The versatile feel of the AS3 means that it's perfect for most sleepers and couples seeking a queen size mattress.
Mattress Highlights
Bio-Pur® foam provides breathable contouring and pressure relief
HIVE® transition technology ensures all zones of your body get the right support
Bio-Core® offers spinal alignment and unbeatable durability
Recommended For
Side sleepers
Select back and combination sleepers
Couples
Hot sleepers
Guest bedrooms
Those wanting a versatile medium-feel mattress that can take a plethora of different sleep styles and body types should check out the AS3 by Amerisleep. This mattress offers tons of contouring for pressure relief. At the same time, it provides stellar support to encourage alignment in the spine.
Hot sleepers will appreciate the AS3's superior breathability. The AS3 features Amerisleep's proprietary Bio-Pur® plant-based memory foam. This foam is much more cooling and airy than traditional memory foam without sacrificing memory foam's amazing contouring ability. The foam's open-cell design also works with the ventilated cover to wick away moisture.
Underneath the Bio-Pur® comfort layer, the HIVE® transition layer offers five different zones of support and cushioning. This zoned layout targets different areas of your body with their ideal balance of lift and pressure relief.
Right below the transition layer rests the Bio-Core® support layer. This layer provides spinal support in the mattress. It helps keep you lifted onto the sleeping surface and encourages your spine to stay in a neutral position.
The Bio-Core® layer also drastically extends the life expectancy of the mattress. While most memory foam mattresses last between 10 and 15 years, the AS3 will fight sagging and soft spot development for a full two decades. This is why Amerisleep offers a robust 20-year warranty on all the mattresses in the numbered AS line.
All foams inside an Amerisleep memory foam mattress are certified by CertiPUR-US®.
We also offer the AS3 Hybrid mattress as a bouncy alternative to the original memory foam mattress.
Another fantastic thing about the AS3 is that it's hypoallergenic. The Bio-Pur® foam fights moisture buildup. This prevents allergens like mold, mildew, and bacteria from setting up shop. The foam also creates a hostile environment for other microbes like dust mites.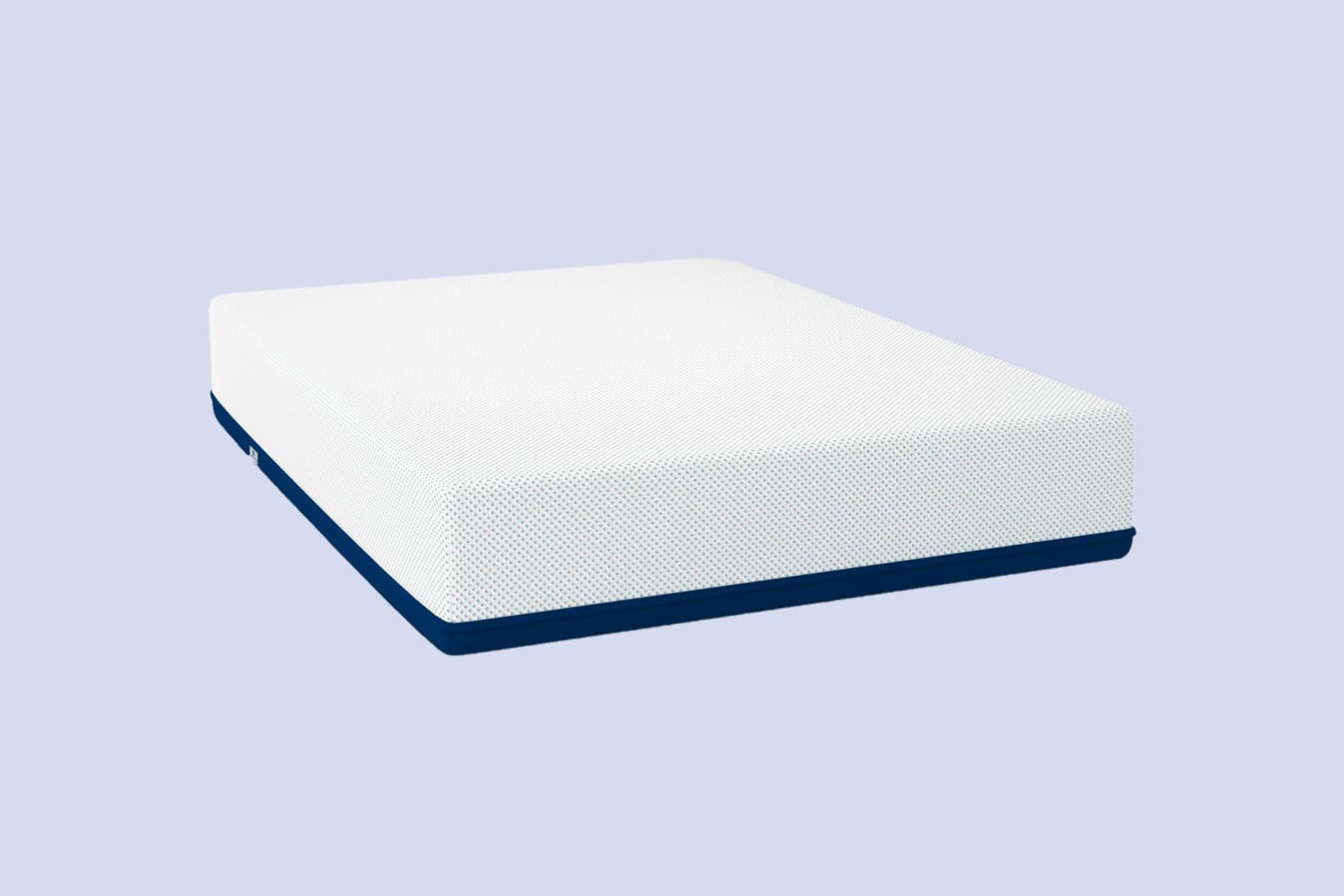 Best Soft Queen Mattress
Amerisleep AS5
Price Range

$1649 to $3398

Mattress Type

Memory Foam

Firmness

3 out of 10 (Soft)

Availability

All sizes

Warranty

20 Years

Thickness

14 Inches
Many sleepers seeking a large mattress also want one that's soft enough to comfortably sink into after a long day. Our softest model, the AS5, provides all the pressure-relieving a sleeper could desire
Mattress Highlights
Offers pressure relief without sacrificing support
Breathable Bio-Pur® foam for an ultra-cool feel
Support core ensures you won't sink into the bed
Recommended For
Side sleepers
Sleepers with joint pain
Petite sleepers
Those who need a soft bed but don't want to deal with sinkage or overheating should think about the AS5. This cloud-like mattress relieves your pressure points and keeps you cool without the need for gel or other thermal infusions.
Just like with the AS3, the AS5 has features a comfort layer made of airy and cooling Bio-Pur® memory foam. Soft mattresses tend to retain heat because they hug your body and stifle airflow. But the Bio-Pur® comfort layer allows air to flow directly through the foam and around your body even as the mattress cradles you.
Not only is this foam highly breathable, but it also has a much faster response time than traditional memory foam. Traditional memory foam tends to take forever to spring back into place after you move. But Bio-Pur® foam jumps back into its original shape as soon as you change positions. This allows even active sleepers to enjoy this soft mattress.
Underneath the comfort layer, the AS5 features a layer of Active Flex for even more pressure relief. Active Flex foam adds softness to your mattress without sacrificing support or lift. This transition foam adds extra protection from sinkage, so you don't wind up with that stuck feeling that often comes along with a soft mattress.
Beneath the two top layers, the AS5 features the same HIVE® targeted pressure relief system and the same high-density Bio-Core® support layer. These two layers mean the ultra-soft AS5 mattress still has the same five-zoned transition layer and the same durability as its firmer cousins. Expect it to last a full 20 years!
As with the AS3, we also have the AS5 Hybrid for sleepers who like to pair their softness with springiness.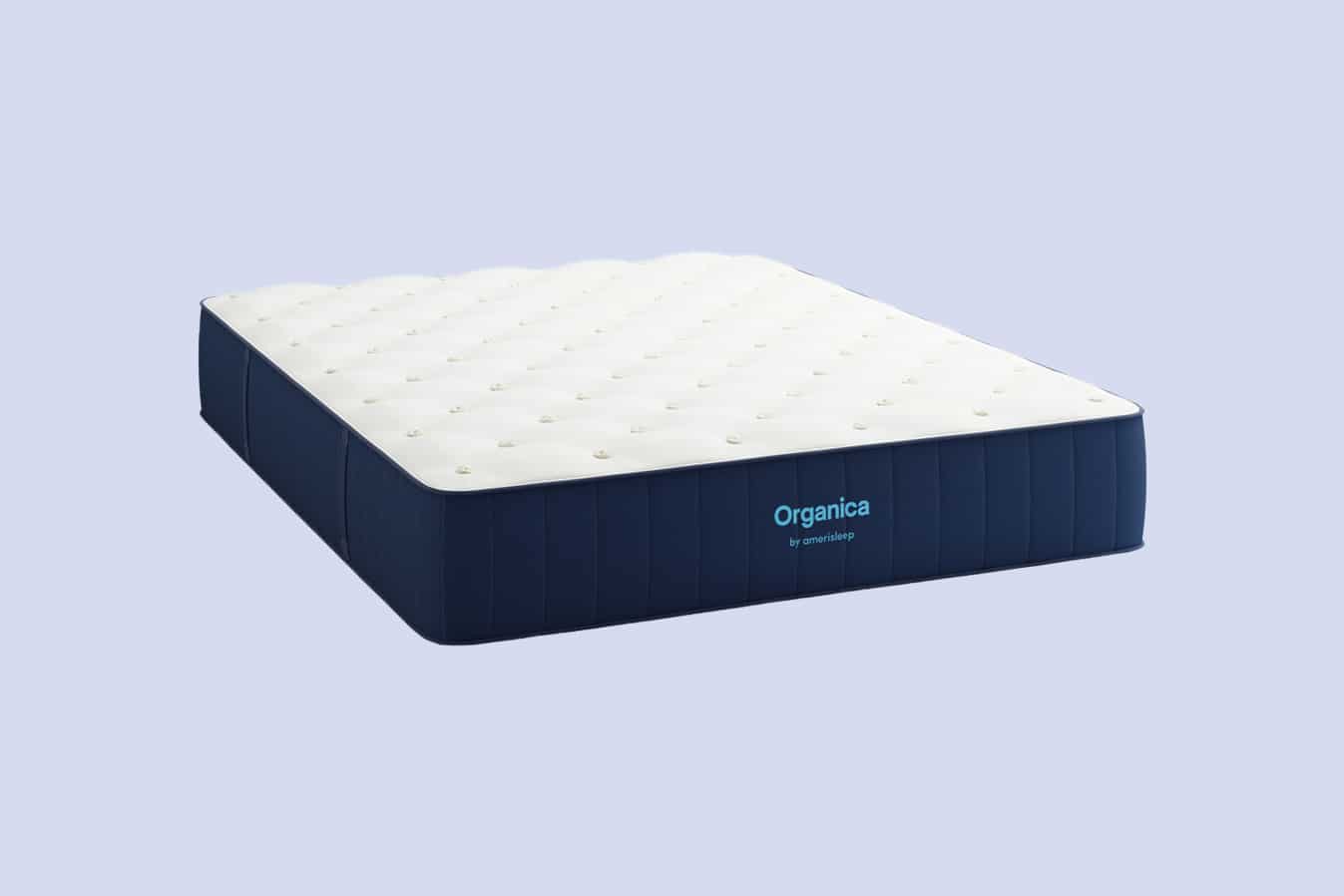 Best Latex Queen Mattress
Amerisleep Organica
Price Range

$1199 to $2698

Mattress Type

Latex Hybrid

Firmness

5 to 6 out of 10 (Medium)

Availability

All sizes

Warranty

20 Years

Thickness

13 Inches
Some shoppers want to buy a latex mattress for its abundance of eco-friendly materials. Our aptly named Organica mattress provides comfort with natural latex,, organic wool, and organic cotton.
Mattress Highlights
Natural latex and cotton offer eco-friendly cushion
Latex provides bounce and a cool-to-the-touch feel
Pocketed coils increase breathability and adaptability throughout the mattress
Recommended For
Side, back, and combination sleepers
Eco-conscious sleepers
Hot sleepers
Couples
If even Bio-Pur® memory foam is not responsive or cooling enough for you, consider the Organica mattress. This latex hybrid might be the best choice for active sleepers or those who sleep extremely hot because it offers even more bounce and chill than the plant-based foam featured in the numbered line of Amerisleep mattresses.
The Organica mattress is wrapped in a Global Organic Textile Standard (GOTS) certified cotton cover. The GOTS label means the cotton was sourced from sustainable and ethical suppliers.
The certification also means it's free of all potentially harmful substances. GOTS organic cotton is just that: organic cotton. The breathable cover works with the springy and cooling latex to wick away body heat and offer a cool-to-the-touch feel. This is perfect for sleepers who find themselves waking up in a sweat night after night.
The comfort layer of the Organica is made of Talalay latex. Talalay is a lighter and bouncier latex than its denser counterpart Dunlop. Talalay also offers comparable contouring to memory foam. That means you can have the responsiveness of latex without sacrificing the pressure relief of memory foam.
The bouncy latex works with the adaptable and responsive coil core to create a mattress with comparable responsiveness to an innerspring without the problems with sagging and lack of contouring. Unlike open coils, pocketed coils move independently of one another. This allows the hybrid to contour all the way through for the most customizable support possible.
One of the best things about this mattress is its purity. The organic cotton cover and natural latex are free of not just potentially toxic chemicals but synthetic ingredients as well. The fire barrier in the Organica is also natural New Zealand Joma wool rather than chemical flame retardants. That makes this mattress the perfect choice for those who want an all-natural bed.
Just like with all the numbered line mattresses, you can expect to get a full 20 years of use out of this mattress. The Organica boasts a 20-year warranty and a 100-night risk-free sleep trial.
Short Queen
The short queen also goes by the name RV queen because it's such a popular mattress size for campers, RVs, and travel trailers. One of the reasons for this is that the RV short queen mattress maintains the 60-inch width of the regular queen while fitting into more compact spaces. This lets couples living the van life continue to share a bed while they're at it.
Dimensions
The short queen shaves 5 inches off the length of the regular queen. That makes it 60 by 75 inches. This means it still offers the width of the queen size bed while taking the length down to the same number as the full size bed. As long as you're under six feet tall, you likely won't notice the difference in length when you're lying in bed.
Ideal Room Size
The short queen is the same width as the standard queen. That means it needs the same amount of room width to fit in your space.
However, the short queen's smaller size allows it to fit in a shorter room than a queen-size bed. As a result, you can stuff a short queen into a room as small as nine by eight feet. You might even get away with some small furniture in a nine by nine-foot room.
Uses
One of the most common uses of the short queen is for an RV. The short queen also fits in most RV bedrooms and RV bunks because it's part of the RV mattress size run. Most of the time, RV manufacturers don't have enough space to put regular bed sizes inside their rigs. That means RV mattress sizes will usually be shorter, narrower, or both.
Aside from serving as an RV mattress, short queens may also offer some solutions to couples living in older homes. Homes built in the 60s and before tend to have smaller bedrooms. A regular queen mattress might be too long for a guest room or kids' room in an older house. But a short queen has a better shot at fitting.

Other Queen Variations
In addition to the short queen and standard queen, there are a couple of other variations on the queen-sized bed.
Olympic Queen
Olympic queens offer extra width and the same length as a standard queen. Coming in at 66 by 80 inches, Olympic queens provide six extra inches of width over a standard queen. This can be helpful to couples who don't have the space for a king size mattress but need some extra room to spread out or move around.
See our Olympic Queen vs Queen Mattress Guide for more detail.
California Queen
Like the California king size mattress, California queen beds add length to the standard queen bed. The California queen bed is 60 by 84 inches. So it doesn't add any width to the standard queen size mattress, but it does add length. This is an extra-long bed for extra-tall sleepers who don't have the width in their bedrooms to accommodate a California king.
FAQs
How do I know which mattress size is right for me?
The mattress size you need depends on several factors. First, your room size is the biggest factor because it puts a hard limit on how big of a bed you can have. Remember, you need about two feet of space around three sides of the bed to have enough clearance in your room.
Another big factor is the number of sleepers in your bed. Single adults can choose whichever size suits them. Couples will be limited to queen size beds and above if they want to get a comfortable night's sleep.
Finally, your height is also a concern, especially if you're at least six feet tall. Those over six feet tall will need an 80-inch long bed or above. This means they can have a twin XL, queen, king, or California king. If you're north of six foot four, you may find a California king is the only comfortable bed for you.
Can couples sleep on a short queen?
A short queen offers the same width as a regular queen. So depending on the height of each partner, couples can sleep on a short queen. If you're both under six feet tall, a short queen should be just fine for you.
However, a short queen may be too short for couples if one or both partners are over six feet tall. Dangling feet might be something you can live with on a short-term basis while out in the RV, but you probably don't want to deal with that in your regular bed.
What kind of bed frame do I need for my queen bed?
That depends on what it's made of more than what size it is. Box springs can only accommodate one type of mattress: innerspring. Coil mattresses are lightweight enough that they won't overcompress the box spring set beneath them.
However, any other mattress type, including memory foam beds, latex mattresses, and hybrids, will need to go on a different base regardless of size, such as a mattress foundation or a platform bed frame. It's worth noting that all three of these mattress types are also compatible with adjustable bed frames, providing additional flexibility for personalized comfort. Innerspring mattresses, on the other hand, are not typically suitable for use with adjustable bed frames.
Can I use a queen or short queen in bunk beds?
Technically, you can have any size bunk bed you want. Of course, king and California bunk beds are tough to swing. But the queen and short queen bunk beds are much easier to get. So you have a couple of different options for queen bunk beds.
Queen-over-queen bunk beds give you a queen mattress both on the top and bottom bunk. You can also get twin-over-queen or twin XL-over-queen bunk beds. This gives you a queen bed on the bottom, while the top bunk is smaller.
Queen bunk beds are more common than short queen bunk beds. It's a lot easier to find short queens in an RV bunk than in a regular bunk bed.
How much bigger than a queen is a king?
An eastern king size bed is substantially wider than a queen, but it's the same length. The standard king bed is 76 by 80 inches. That gives you a full 16 inches more width than a queen. This translates into eight extra inches per person for couples sharing a bed.
Meanwhile, California king beds add width and length to a standard queen. California kings come in at 72 by 84 inches. This is 12 inches wider than a queen and four inches longer. That gives couples an extra six inches of wiggle room apiece and an extra four inches of legroom.
The Bottom Line
Both the queen and short queen are excellent choices, depending on what you need. Standard queen beds are extremely versatile because they can accommodate most couples and sleepers of just about any height while still fitting in most rooms. Short queens, meanwhile, are meant for RVs and camping rigs. But they can also work for smaller bedrooms.
---
About the author
Geoff McKinnen is a writer focusing mainly on the healthcare industry and has written articles on everything from foods to help you lose weight to the connection between Alzheimer's and sleep. Geoff's passionate about helping readers improve their well-being to lead happier lives. Outside of work, Geoff enjoys cycling and hiking and believes that by leading a healthy lifestyle, he can help others do the same.
View all posts