The typical kids mattress ranges in size, comfort level, and price point to meet their growing needs. Children today need at least 8-10 hours of sleep every night, but lots of children aren't getting the recommended amount. This could be due to extra screen time, stress, packed schedules, or even the wrong mattress.
To determine the best mattress for your child, ask yourself how long you want it to last, how versatile the comfort level is, and how durable the materials are.
Best Amerisleep Mattresses for Kids
Quick Guide: A 30-Second Summary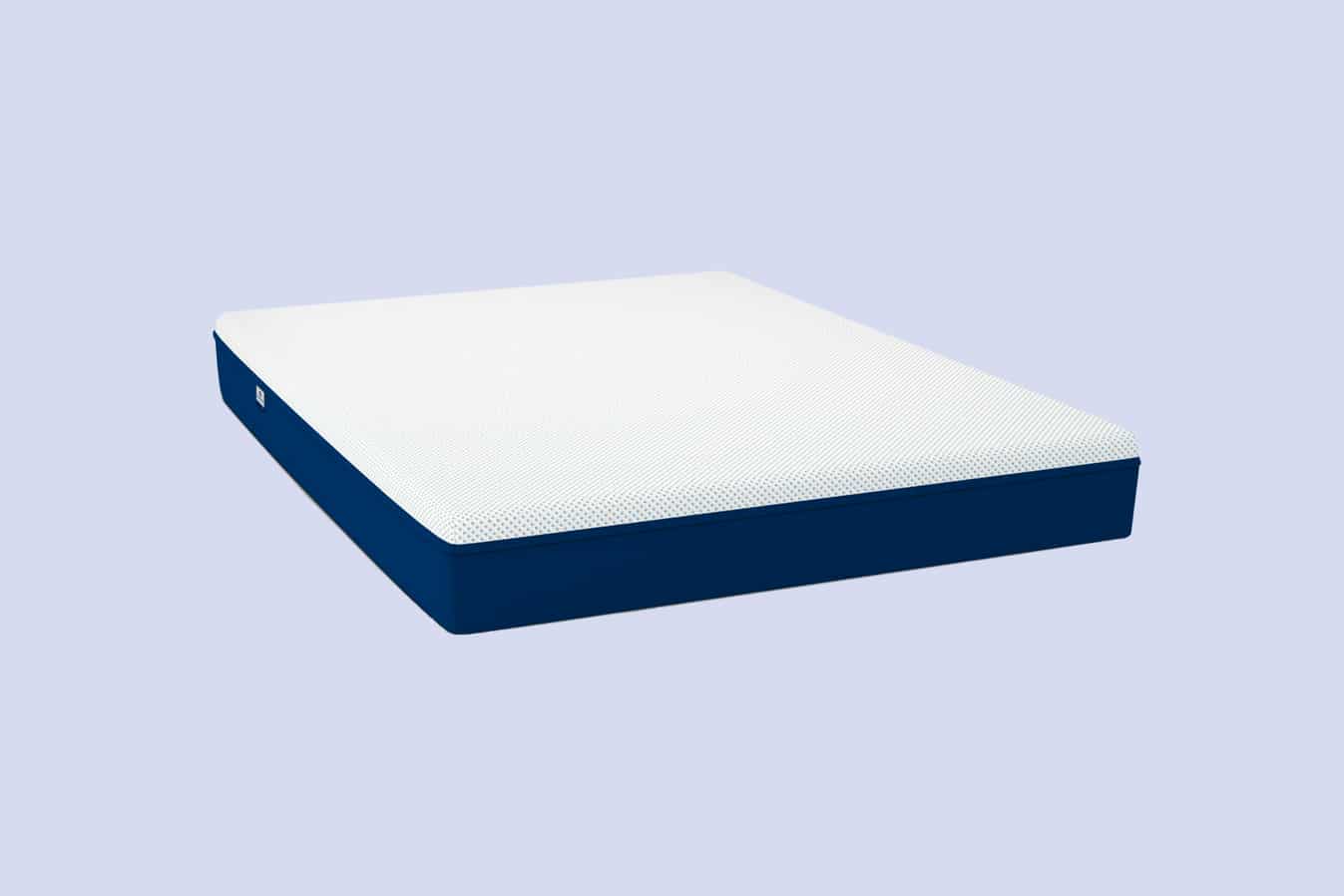 Best Mattress for Kids Overall
Amerisleep AS1
Mattress Type

Memory Foam

Firmness

8 to 9 out of 10 (Firm)

Availability

All sizes

Warranty

20 Years

Thickness

10 Inches
The AS1 makes the perfect kids' bed because it's 10 inches tall and made with durable, supportive materials that will fit most children's needs. The AS1 is Amerisleep's firmest model— this firm bed has 2 inches of Bio-Pur® memory foam, a responsive, plush material meant to cushion the body's pressure points. The Bio-Core® support layer deters sag and is the reason for Amerisleep's generous 20-year warranty.
An AS1 mattress is also a good choice for budget shoppers, with twin to full sizes costing under $1000.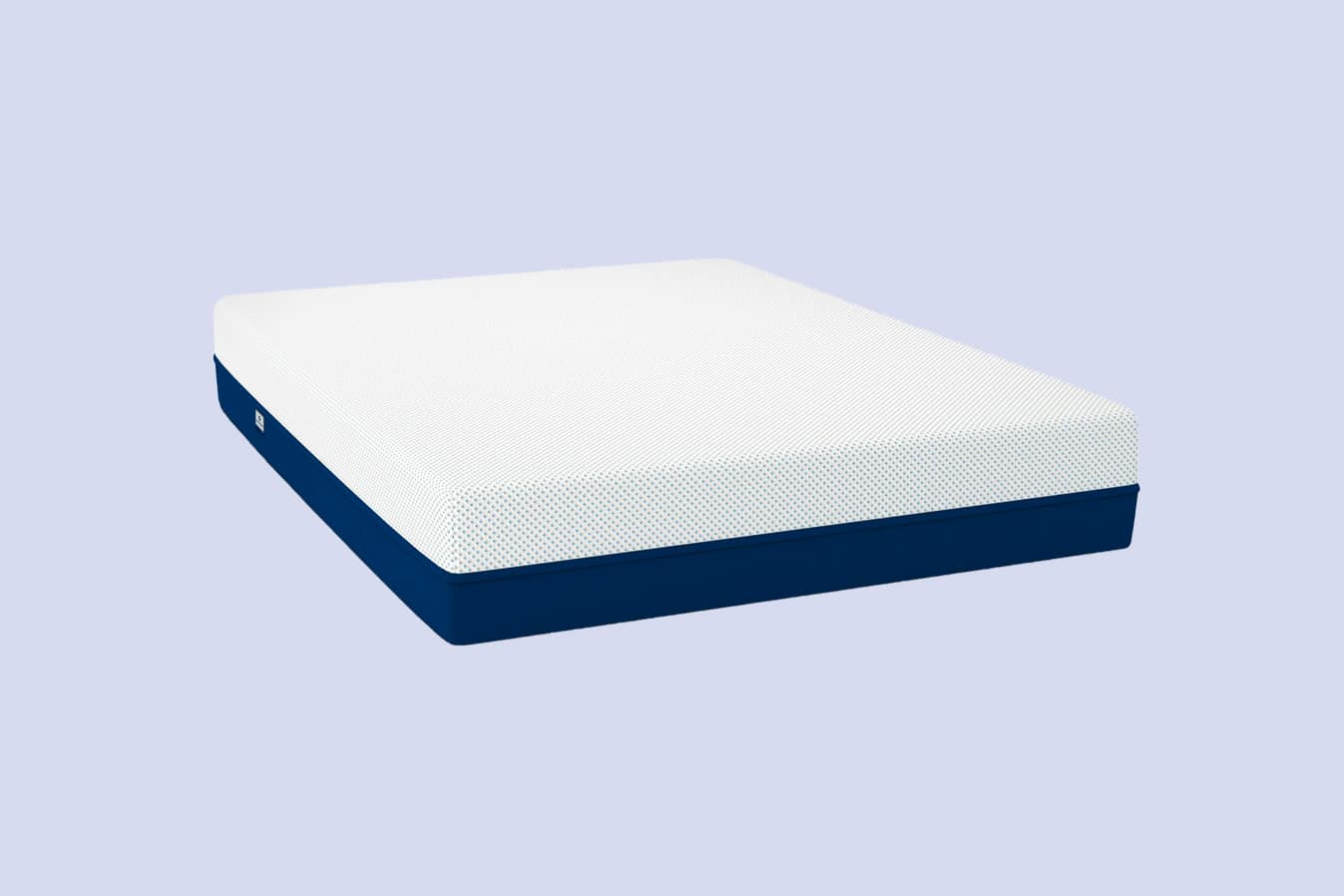 Best Soft Mattress for Kids
Amerisleep AS3
Mattress Type

Memory Foam

Firmness

5 to 6 out of 10 (Medium)

Availability

All sizes

Warranty

20 Years

Thickness

12 Inches
Children often benefit from sleeping on firmer surfaces so parents don't want to choose a mattress that's too soft. Our medium-feel AS3 can feel plush and cushioning to a developing kid's body.
The medium Amerisleep AS3 has the perfect balance of comfort and support— you can use this mattress through all the growth spurts your child may experience.
Not only does it come with the responsive Bio-Pur® and sturdy Bio-Core®, but the second transition layer— the Affinity layer with HIVE® technology relieves pressure points and keeps your child feeling secure on the mattress surface.
We also offer the Amerisleep AS3 Hybrid for children who enjoy a bouncy mattress.
Amerisleep Mattress Materials
Bio-Pur®
The Bio-Pur® foam comfort layer in each Amerisleep mattress creates a soft, responsive surface for every sleeper. Bio-Pur® is made with plant-based oils, so there is little to no chance of an off-gassing odor, and it's much more breathable than traditional memory foam.
Each mattress contains Bio-Pur® in varying thicknesses depending on the mattress firmness. This allows Amerisleep to easily provide a mattress suitable for any kind of sleeper.
Affinity Layer with HIVE® Technology
The Affinity layer with HIVE® is in every Amerisleep mattress except for the firm AS1. The HIVE® technology consists of hexagonal-shaped cutouts meant to support areas of the body that need more bolstering— the hips, shoulders, and feet. The hexagons are spaced further apart where the body needs more cushioning.
Bio-Core®
The support layer in every Amerisleep mattress, known as the Bio-Core®, acts as the sturdy foundation for all the layers above it. It ensures the mattress won't sag no matter your sleeping position. This durable layer is the reason we can offer a generous 20-year warranty.
Mattress Considerations for Kids
Before you invest in a mattress for your child, you'll need to ask yourself a few questions about the mattress's lifespan, how it will fit your child's needs, and if you plan on them using it for a long time. Anytime you buy a mattress, you're investing in a good night's sleep; when it comes to your kids, their sleep needs can and do change over a short period of time, and a comfortable, supportive mattress plays a big part in how complete their rest is.
Mattress Type
The type of mattress you choose for your child is certainly not the only thing to consider, but it may be one of the most crucial components of their sleep comfort. Other factors include their weight, any specific health conditions, and their sleeping position, which we'll get to later.
Innerspring
Innerspring mattresses are still quite popular in hotels, dorm rooms, and student apartments. They're fairly light and easy to move, responsive, and breathable thanks to their coil cores. But those same coils also cause innerspring beds to sag quickly, creating pressure points on the body and leading to back pain.
Because of their relatively short lifespans and potential for sagging, innersprings are becoming less popular. However, a high quality innerspring made with a memory foam or latex pillow top can still last around 6-7 years (the average mattress lifespan is 7 years).
Since kids are resilient and not as susceptible to back pain as adults, they can be perfectly comfortable on innerspring beds. However, kids' bodies go through lots of changes in a short span of time— these growing pains can make sleeping on a sagging mattress an issue. Innersprings are also pretty noisy as they get older; studies show kids are already short on sleep Verified Source National Library of Medicine (NIH) World's largest medical library, making biomedical data and information more accessible. View source because of stress and hectic schedules, and a noisy bed that keeps them up won't help.
Memory Foam
Memory foam is made with polyurethane foam and other materials to give it viscoelastic properties— "viscoelastic" means the foam responds to pressure and heat, conforming closely to the body and relieving pressure points without creating a "stuck" feeling. The materials in memory foam can cause it to emit an off-gassing smell once opened— however, foams that are CertiPUR-US® certified or made with plant-based oils tend to avoid this issue.
Because of memory foam's dense structure, it easily traps heat. To offset this, online mattress brands infuse cooling materials into the foam, such as gel, copper, or graphite. Other ways to cool down a memory foam mattress is to include a soft, breathable cover that is designed to encourage airflow.
Memory foam is a great option for kids because it's noiseless and it isolates motion; that way, even if they do toss and turn, their bed won't be bouncing and shifting with them. If your child or teen sleeps hot, get a memory foam mattress with cooling foams. Memory foam is also hypoallergenic and antimicrobial, a plus for kids with allergies or other breathing issues.
Latex Foam
Latex mattresses are not as accessible as memory foam or innerspring beds, but their durability and soft, supportive feel are making them more and more popular. Latex foam can be made a few different ways. The Dunlop and Talalay methods are the two most common options for manufacturing latex.
Both Dunlop and Talalay latex are harvested from the eco-friendly rubber tree. Dunlop has no chemicals or other materials added to it, so it ends up being a bit more firm than Talalay. Talalay is made with added chemicals to give it a softer feel. Dunlop latex is incredibly durable and can last for up to 15 years if properly maintained. Often Talalay and Dunlop are used in the same mattress.
For those who are allergic to latex, synthetic latex mattresses are another option. They contain no actual latex but are made to mimic latex properties. Latex mattresses are another good mattress type for kids because they last a long time and they relieve pressure points. They are more bouncy than memory foam, which could be a problem for the kids who toss and turn.
Hybrid
Hybrid mattresses have coil springs— often individually-wrapped— and layers of foam on top for added comfort. They are almost identical to innersprings except for a few key differences. To be a true "hybrid," a mattress must have 2-3 inches of foam (usually memory foam, latex foam, or poly-foam) in the top layers. Most hybrids contain even more foam than that, including a transition layer made of convoluted foam or other materials.
In the bottom layer of every hybrid are rows of coils. In hybrids, these coils are individually wrapped in fabric or foam so they can better absorb motion on the surface of the mattress. The fabric around the coils also reduces the noise factor potential.
Hybrids don't last much longer than innersprings, but they can provide the benefits of coil beds without the downsides. Even though they have foam layers on top, the bottom coil layer increases airflow, so heat getting trapped isn't so much of an issue. However, any mattress with coils is prone to sagging. After a few years of use, a hybrid mattress might cause aches and pains.
Durability
Children grow out of their belongings quickly, and mattresses are no exception. Many parents transition their toddlers to a twin-size bed in the hopes that it will fit them all the way to teenagehood. Next to size, the lifespan of the mattress is a major consideration; this mattress should hold up through all your child's formative years.
Most mattresses last 7-10 years— if you bought your child's first mattress when they were 8 or 9 years old, in theory, they'd be able to use that same bed up until high school graduation. Mattress quality and durability largely depend on the mattress type.
| Mattress Type | Average Lifespan |
| --- | --- |
| Memory Foam | 7 to 8 years |
| Latex | 8 to 10 years |
| Hybrid | 6 to 7 years |
| Innerspring | 5 to 6 years |
Size
Mattresses come in a variety of sizes to fit different body types and needs. A lot of kids start out with a twin-size mattress, but they can outgrow these quickly. We recommend a twin XL or even a full-size mattress for your growing child. Some kids might even be most comfortable on a queen or king-size bed (and they could easily use those sizes after leaving home).
| Mattress Size | Dimensions in Inches |
| --- | --- |
| Twin | 38 inches by 74 inches |
| Twin XL | 38 inches by 80 inches |
| Full | 54 inches by 75 inches |
| Queen | 60 inches by 80 inches |
| King | 76 inches by 80 inches |
| California King | 72 inches by 84 inches |
Note that California Kings, while often touted as the "biggest" mattress size, are only large in length, not in width. If your child is on the taller side, a California King could be a good choice.
If your child uses a bunk bed, a twin size mattress is the only option (some bunk beds fit twin XLs, but not many). And of course, if your child is younger than toddler-age, you will need a standard crib mattress.
Support
Mattress support refers to the mattress's ability to maintain your spinal alignment without sagging or trapping you. All mattresses sink down with pressure, but if you notice your mattress holds the sag long after you've gotten out of bed, that's a sign the mattress is unsupportive. Another sign of an unsupportive mattress is constant tossing and turning all night just to find a comfortable position.
A mattress with a sturdy support core can help mitigate this. Different mattress types have various support layers— in innersprings and hybrids, the support layer is made of coils, and in memory foam and latex beds, the support layer is a firm, thick piece of foam. Coils beds are known to sag faster than any other mattress type, so if you prefer an innerspring, choose one with wrapped coils since this can delay or minimize the sagging.
Cost
The amount you decide to spend on your child's mattress really depends on how long you'd like them to use it. If it's just temporary and you plan on transitioning them to a bigger bed eventually, start with a twin-size mattress on the firmer side— smaller, firmer mattresses are typically the cheapest because they contain less foam. Then again, if you want a mattress that grows with your child, you'll probably want to spend a few extra dollars on something larger with a comfort level that adjusts to their growing needs, like a medium-feel mattress.
| Mattress Type | Average Price (from twin to king size) |
| --- | --- |
| Innerspring | $100-$2500 |
| Memory Foam | $325-$1400 |
| Hybrid | $250-$4000 |
| Latex Foam | $450-$5000 |
A few other things tend to influence the price of a mattress— it's not just about the materials. A higher-priced mattress often comes with a long warranty (longer than the standard 10-year warranty), a generous sleep trial, and even white glove delivery (when the mattress company delivers the bed and sets it up for you). Be wary of expensive mattresses made with "luxury" materials such as hand-sewn edge support, gold threads, or proprietary foams that don't actually add to the comfort or durability of the mattress.
Sleeping Position
Your child's sleeping position may change as they grow older, but the truth is, most of us are combination sleepers, meaning we don't favor just one position, but two or more. The most common position people choose is side sleeping, but sleeping on the back or stomach are other options. The way your child sleeps will determine the best mattress firmness level for their needs.
Side Sleeping
Side sleepers press all their weight on either side of the body, making them prone to pressure build-up in those areas (namely, the neck, shoulders, and hips). That's why they are best suited to a medium or medium soft mattress. Dedicated side sleepers may even like a soft mattress— just make sure it's built with a durable support layer.
Back Sleeping
Back sleeping promotes a healthy posture while sleeping, but it can lead to snoring or breathing issues such as sleep apnea. If your child struggles with allergies or other breathing problems, consider helping them switch to their sides. Back sleepers need a medium-firm or firm mattress that can keep their hips from sinking down too far, causing back pain. The best mattress for back pain is typically a medium-firm bed with a sturdy support core.
Stomach Sleeping
Sleeping on the stomach puts the most pressure on the lower back, so we don't recommend it. If you're used to sleeping this way, choose a firm or medium-firm mattress to keep the back in an even, neutral position. Stomach sleepers might also need a flat pillow under their stomachs for extra pressure relief.
Weight
Weight obviously has an effect on how well a mattress can support the body as well as how comfortable it feels. Plus-size sleepers put more pressure on their mattresses, and as a result, they should choose one at least 12 inches thick. Lighter sleepers (who weigh less than 130 pounds) can be comfortable on a softer bed since they won't compress the layers too far, which can lead to premature sagging.
Children's weight fluctuates somewhat as they grow older, but not so much that you would need to get a brand new mattress every few years. Choose one that's at least 10-12 inches thick with three or more layers— a sturdy base layer, a transition layer, and a comfort layer. And of course, check the weight capacity for every mattress you're considering so you can be sure it holds up.
Sleep Trials, Return Policies, and Warranties
Once you've found the right mattress for your child, it's time to look at the company policies. When it comes to mattress value, these policies are an important factor because they allow you to see how much confidence a company has in their product.
Sleep trials are offered with most bed in a box mattress brands because when you buy a mattress online, you can't try it out first like you would in a brick and mortar store. However, sleep trials are even better than those few minutes you would normally try out a mattress because you get to sleep on one in your own home for 30-100 nights— and then you can return it within that time period if you decide the mattress isn't for you.
Return policies typically go hand-in-hand with sleep trials; you can return the mattress within the sleep trial period for a full refund. When companies do not offer a sleep trial, their return policy is typically much shorter (around 30 days) and it may come with more stipulations— for example, some dictate that you cannot have used the mattress before returning it. We always recommend choosing a mattress with a sleep trial since they come with less risk.
Warranties in the mattress world last about 10 years— longer warranties are often prorated, meaning the customer is responsible for the cost of repairs and replacements after a certain time period has passed. The defects covered in a warranty vary, but most cover the following:
Sagging, typically 1 inch or deeper
Broken, burst, or bent coils
Undone stitching
Ripped fabric, broken zippers, or bunched foam
Note that no mattress warranty covers damages caused by the mattress owner. Kids are prone to accidents that may void a warranty, so to avoid this, we recommend using a mattress protector or encasement. This will shield the mattress from stains, spills, bed bugs, dust mites, allergens, and anything else that could potentially damage the bed.

Frequently Asked Questions
How thick of a mattress does a child need?
While we recommend beds that are at least 10 inches thick for adult sleepers, children can comfortably sleep on thinner mattresses. We suggest mattresses between 5 to 12 inches thick for children.
The mattress thickness you need does depend on the bed frame you choose. For example, bunk bed mattresses tend to be thinner because of weight limits. If you choose a bed frame with side rails, the mattress shouldn't be so thick that a child could roll over the rail. You should also consider the age of your child, as older children may do better with a thicker mattress.
At what age can a child sleep in a normal bed?
There's no universally right time for a child to switch from a crib mattress to a regular bed. Some children make the switch at 18 months, while others aren't ready until they're two or three years old. Children may find the transition to a traditional bed easier as they grow older.
If your child starts trying to climb out of their crib, it's not necessarily a sign that you should purchase a toddler bed. Instead, try lowering the crib mattress and making it more difficult for a toddler to scale the side rails.
What is the best type of mattress for a child?
For young children who are not long past the crib stage, a spring mattress is usually the best choice. The mattress design will buoy their growing bodies and make it easy to change position. Parents seeking a mattress with a gently firm surface to support their child may want to try a classic innerspring bed or one of the newer hybrid mattresses.
Pure memory foam and latex mattresses are good choices for older children, who aren't at risk of hurting themselves on a too-soft or overly conforming surface. Hybrid mattresses can also suit older children's sleeping styles, providing the comfort and support they need.
Should a child sleep on a firm or soft mattress?
It's often recommended that children sleep on a firm mattress to promote a healthy spine alignment. Young children such as toddlers may have an easier time turning on a firm mattress. However, school-age children may prefer a medium-firm to medium mattress.
Lastly, children ready to enter the teen years may enjoy a soft or firm mattress, depending on their preferred sleep position.
How do I choose a mattress for my child?
Considering the right mattress firmness is the most essential step, as it will determine how comfortably your child sleeps and how they feel in the morning. Then think about the best mattress type and size for your child's unique needs and your budget.
If you're using a bunk bed in your child's bedroom, you should also consider mattress thickness. A too-thick mattress on the top bunk can put a child in danger.
When Does My Child Need a New Mattress?
Your child could grow out of their mattress well before you planned, and that's okay. Just make sure you've budgeted for a new bed that will last them for years to come. Some signs that their mattress may need to be replaced include:
They're waking up tired even after getting a full 8-9 hours
They're waking up with aches and pains
The bed is not isolating motion transfer (they toss and turn)
They sleep better elsewhere
Young children go through many physical changes as they get older, and they need a mattress that will grow with them. To help them get quality sleep, consider a foam bed that offers pressure relief and close-contouring. Read mattress reviews from other parents to get an idea of how long the mattress will last or how well it can meet your child's needs. More than ever, our children need to get a good night's sleep— a quality mattress can help.
---
About the author
McKenzie Hyde is a Certified Sleep Science Coach and a full-time writer specializing in sleep health and the mattress industry. With a Master of Arts degree in literature and writing from Utah State University, McKenzie combines her passion for writing with her in-depth knowledge of sleep science. Her articles cover a wide range of topics, including best sleep practices for students, the consequences of sleep deprivation, and choosing the right mattress for back pain relief. McKenzie's dedication to delivering accurate and informative content makes her a valuable contributor to the field of sleep health.
View all posts