Plush mattresses feel ultra-soft, they're often described as "cloud-like," and they provide sleepers with lots of cushioning comfort. They're a luxurious sleep solution for side sleepers, petite sleepers, sleepers with pain, and more. However, even though the idea of sleeping on a cloud might sound appealing to all, plush mattresses aren't comfortable for everybody—and they can even cause aches and pains in some sleepers. Ouch!
Understanding how a plush mattress feels and supports you is critical in deciding whether or not a soft mattress can work for your sleep needs. But we understand gauging how a mattress feels without ever laying down on it isn't always easy or straightforward. What's the difference between support and firmness, anyway?
Don't worry, we're here to help you navigate the world of mattress firmness so you can get a better understanding of plush mattresses and who they're most comfortable for. And, at the end, we even review our favorite plush mattresses to help you find the best bed.
Why Do Firmness Levels Matter?
A mattress's firmness level impacts the initial feel of a mattress when you lay on it. Understanding mattress firmness levels helps you recognize the differences between mattresses, as well as what to expect from specific firmnesses.
There's no industry standard for firmness levels, but the approximate mattress firmness scale is from 1 to 10, with 1 being the softest and 10 being the firmest—plush mattresses are generally a 3 out of 10.
Firmness vs. Support
Even though they sound similar, firmness and support are not one in the same. If we want to get technical, firmness is really defined by ILD and how much a mattress compresses under various weights—soft beds compress more easily and have a lower ILD. Support, on the other hand, is determined by layer construction and mattress materials like pocketed coils and zoned support technologies.
Plush mattresses, yes, are soft mattresses, but high-quality plush mattresses are never lacking in support. Many of the best plush mattresses you can buy contain added support layers to promote healthy spinal alignment and enhance sleepers' overall comfort.
When your mattress feels comfy and supports you right, you should have little to no problem getting in a comfortable sleeping position and falling asleep, or waking up in the mornings feeling pain-free and refreshed.
Who Should Use a Plush Mattress?
Plush mattresses suit petite sleepers because the beds contour well with minimal weight. Side sleepers also benefit from a plush mattress since the extra cushioning prevents pressure build-up in their hips and shoulders.

Petite sleepers are pretty light, less than 130 pounds, so they don't put a lot of pressure on their mattress, and as a result, don't feel much contouring on firmer mattresses. Instead, mattresses for petite sleepers need to have medium and soft feels to conform to their body and alleviate pressure.
Lots of side sleepers wake up with hip and shoulder pain from sleeping on too-firm mattresses. The best mattresses for side sleepers are plush because they provide sufficient cushion for the two heaviest parts of the body, the hips and shoulders, that are otherwise prone to pressure and pain points on firm or non-conforming beds.
Most stomach sleepers find plush mattresses too soft, as stomach sleepers' hips will sag, potentially misaligning their spine and causing pain, if their mattress is too soft.
Similarly, plus-sized sleepers may sink and feel "stuck" in plush mattresses if they don't contain added supports, like zoned or transition layers, to keep sleepers lifted. Plus-sized sleepers typically need a firmer mattress to feel properly supported and prevent sleeping in their mattress rather than on their mattress.
Choose an Amerisleep Plush Mattress
Quick Guide: A 30-Second Summary
If you've come this far and think plush mattresses are right for your needs, then you have to check out our softest mattress models: AS5 and AS5 Hybrid.
All of our products are made in the USA, CertiPUR-US® certified, and ship free within the contiguous United States. Every mattress also comes with a risk-free 100-night sleep trial and a lengthy 20-year warranty to protect your mattress from workmanship defects and sags beyond an inch.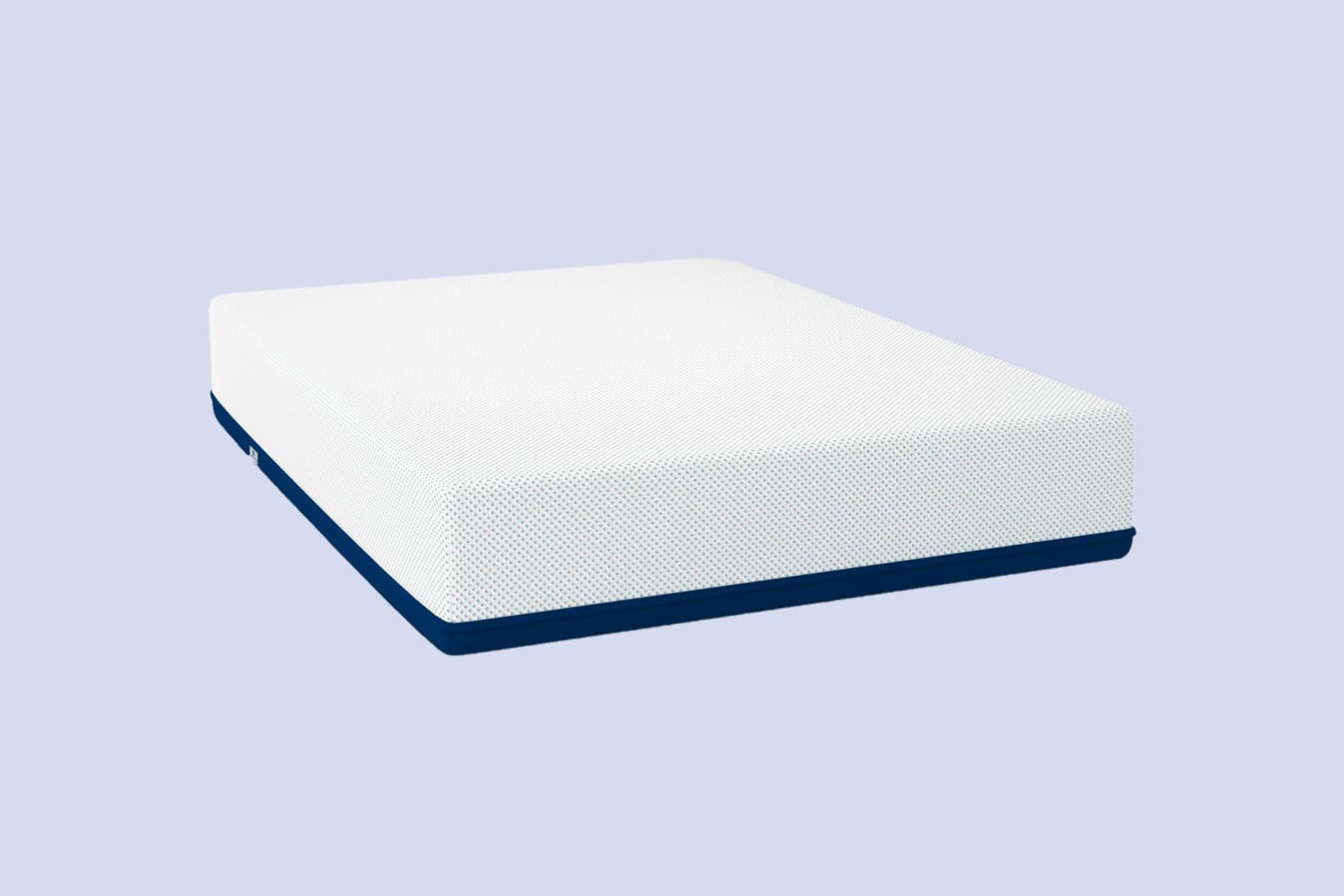 Best Plush Memory Foam Mattress
Amerisleep AS5
Price Range

$1649 to $3398

Mattress Type

Memory Foam

Firmness

3 out of 10 (Soft)

Availability

All sizes

Warranty

20 Years

Thickness

14 Inches
The AS5 is our softest model, and our original version was the AS5 memory foam mattress. This mattress provides a luxurious and cloud-like sleeping experience.
Mattress Highlights
Conforming plant-based foam for plush cushion
Responsive surface bolstered by Active Flex foam
Affinity foam and Bio-Core® foam for support
Recommended For
Side sleepers
Various body types
Hot sleepers
The AS5 is the softest memory foam mattress in our lineup. The 14-inch AS5 has a breathable and soft cover to keep you cool, dry, and comfortable. Underneath the casing is four layers of different foam.
The mattress's comfort layer is 3 inches of Bio-Pur®, a plant-based memory foam found as the comfort layer of all of our mattresses. Similar to traditional memory foam, Bio-Pur® contours to your body's curves and relieves pressure. However, it's more breathable than traditional memory foam because the foam is porous and temperature neutral, meaning the foam won't soften or get hot in response to body heat.
While the AS5 is soft, it's still responsive and supportive thanks to the Active Flex layer. The 2 inches of latex-like transition foam add bounciness and prevent the feeling of being stuck in the bed. The Active Flex layer is exclusive to the AS5 and AS5 Hybrid to ensure even the softest beds are still lifting and responsive to movement.
Underneath the Active Flex is the 2-inch Affinity layer with HIVE® technology. HIVE® technology features hexagonal cutouts in the foam with five zones around the head, shoulders, back, hips, and feet.
Around the back and hips, the hexagonal cutouts are tightly packed for firmness, but around the head, shoulders, and feet, the cutouts are spread apart for more softness. This zoned support technology promotes an even weight distribution and neutral spine.
At the bottom of the mattress is the Bio-Core® base, a 7-inch thick foundation designed to support the upper layers.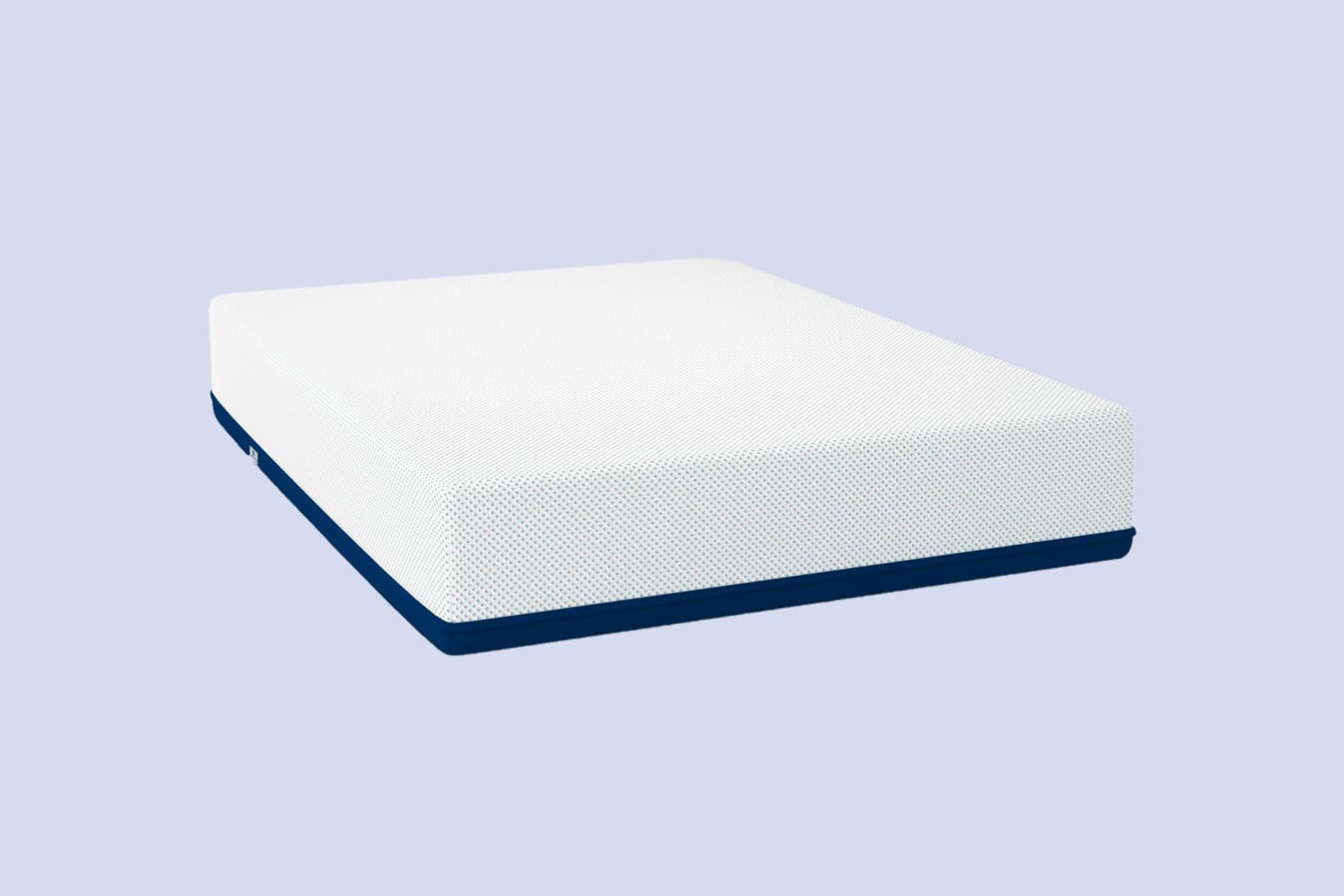 Best Plush Hybrid Mattress
Amerisleep AS5 Hybrid
Price Range

$2049 to $4198

Mattress Type

Hybrid

Firmness

3 out of 10 (Soft)

Availability

All sizes

Warranty

20 Years

Thickness

14 Inches
Some sleepers prefer a bit of bounce in their plush mattress, giving the surface a touch more responsiveness. For sleepers who enjoy soft hybrid mattresses, we suggest the AS5 Hybrid
Mattress Highlights
Plant-based memory foam eases pressure points
Buoyant and responsive Active Flex middle layer
Pocketed coils for edge support and spinal support
Recommended For
Side sleepers
All body types, from petite to plus-size
Hot sleepers
If you're looking for some extra bounce in your plush mattress, consider the AS5 Hybrid. The AS5 has the luxurious comfort of a memory foam mattress, combined with the responsiveness and support of an innerspring mattress.
The AS5 Hybrid is 14 inches tall, has the same lightweight cover as the AS5, as well as the same 3 inches of Bio-Pur® and 2 inches of Active Flex.
Unlike the AS5, which has the Affinity layer with HIVE® and Bio-Core® base, the AS5 Hybrid contains 8 inches of pocketed coils as its support system. Each AS5 Hybrid has hundreds of coils individually wrapped in fabric to limit motion transfer while remaining responsive.
The coils inside the AS5 Hybrid are made with upcycled steel for an eco-friendly mattress. The pocketed coils along the sides also offer enhanced edge support for easier mobility.
While we design all of our mattresses to prevent hot sleeping, the hybrid mattress's construction has additional air channels to help you stay cool.
Underneath the pocketed coils is 1 inch of base foam for the coils to bounce off of and boost the mattress's overall durability.
The beds are available in seven different sizes, including a split king for couples with different firmness preferences. Also, both the AS5 and AS5 Hybrid are CertiPUR-US® certified, minimizing the unpleasant off-gassing smell from new mattresses.
Plush Mattresses vs. Other Soft Mattress Types
Now that we've established plush mattresses as one of the softest options, let's take a look at two other soft mattress types you might find when shopping: pillow top and Euro-top mattresses.
Plush vs. Pillow Top
A pillow top is a bed with a soft comfort layer, typically an inch or so thick, sewn on top of a mattress with a coil construction, namely an innerspring or hybrid. Pillow top layers are usually made from materials such as cotton, wool, or down for added softness, but they provide no support.
Plush mattresses describe a mattress's firmness as a whole, while a pillow top simply refers to the top layer of a mattress. Still, many companies often describe their pillow top or Euro top mattresses as plush because it enhances the softness of coil beds, which can be firm on their own.
Plush vs. Euro top
A Euro top is another type of pillow top mattress, though the titles are often used interchangeably. Pillow tops and Euro tops are the cushiony upper layers on coil mattresses, but Euro tops are underneath a mattress's cover, while a pillow top is visibly stitched over a mattress. A Eurotop mattress's plushness feels luxurious and can ease potential pressure points for both petite and side sleepers.
Both plush and Euro top mattresses are ultra-soft and conforming. And since Euro tops are underneath a mattress's cover versus sewn on top of it, they're nearly indistinguishable from plush mattresses.
Plush Mattresses vs. Other Mattress Firmnesses
If you're a back, stomach, or plus-sized sleeper and plush mattresses just don't seem to meet your needs, consider looking into other mattress firmnesses, such as firm and medium, to better correspond with your sleeping position and size.
Plush vs. Firm
Firm mattresses are the opposite of plush, rating a 7 out of 10 on the firmness scale. Firm mattresses provide an even, comfortable sleep surface for stomach, back, and plus-sized sleepers who need more pushback to prevent them from sinking in the bed. Firm mattresses have a rather thin comfort layer, while plush mattresses are quite thick.
Some companies refer to their mattresses as "plush firm," though this can be pretty confusing. When you see the term plush firm, it's describing a firm mattress with additional padding, similar to a pillow top mattress. This type of mattress may also be called "luxury firm" or "cushion firm."
Plush vs. Medium
Medium mattresses are a 5 on the firmness scale and one of the most popular firmness choices. A medium mattress is firmer than a plush mattress but still has some give to avoid pressure build-up.
Medium mattresses are a good option for side sleepers because they promote neutral alignment but still provide necessary cradling. Medium mattresses also suit couples since they typically have minimal motion transfer and are a versatile surface for different sleep positions.
FAQs
Is a plush mattress good for your back?
Side and back sleeping are the best sleeping positions for back health because both positions help maintain the spine's natural curve without creating pressure in the back.
Side sleepers rest well on plush mattresses since they need extra cushioning for the widest parts of their bodies, the hips and shoulders. At the same time, soft mattresses hold side sleepers' waists in place, keeping them in line with their hips and shoulders and promoting a neutral spine.
Back sleeping isn't recommended on a plush mattress unless you're petite. Without added support layers, back sleepers might find their lower back starting to sink.
A medium to medium-firm mattress is generally best for back sleepers who are prioritizing back health because these mattresses are stiff enough to prevent sinking but are still soft enough to minimize pressure build-up.
How long do plush mattresses last?
Most plush mattresses last roughly 7 to 10 years, though a mattress's lifespan isn't dictated by firmness as much as mattress type. Different types of mattresses will break down sooner (or later) than others:
Memory foam: 7 to 10 years
Latex: 8 to 15 years
Hybrid: 5 to 7 years
Innerspring: 5 to 6 years
How can I make my plush mattress firmer?
An easy way to firm up your plush mattress is by using a firm mattress topper. They're commonly made with latex, memory foam, or poly-foam, all of which can provide excellent bounce and support.
Using at least a 3-inch mattress topper is ideal because thicker toppers have a bigger impact on your mattress's overall feel. Thinner mattress toppers have a less drastic impact on your mattress's feel but are popularly used to add just a bit more cushioning to a bed.
Another simple way to make your mattress firmer is by placing a bunkie board underneath it. Bunkie boards are 1 to 3-inch slabs of plywood made to enhance your mattress's firmness and provide support, and you can use them on the floor or between your mattress's current base to enhance support and firmness alike.
Can you flip a plush mattress?
Back when innerspring mattresses were popular, it was common to regularly flip your mattress, but most modern plush mattresses, such as memory foam, latex, and hybrids, aren't flippable due to their specific upright structure. Some mattress manufacturers do make dual-sided to be flipped, but always check your mattress's warranty before flipping it.
If your plush mattress can't be flipped, you can still rotate your mattress every 3 to 6 months to prevent sagging and even out wear and tear.
Are plush or ultra-plush mattresses better?
Ultra-plush mattresses are the softest mattress firmness on the market, at a 1 out of 10 on the firmness scale. It's uncommon to find ultra-plush mattresses since they're too cushiony for most sleepers and cause sleepers to feel stuck or trapped inside of their bed. We suggest plush mattresses because they're more readily available and are adequately conforming without being constricting.
Are Plush Mattresses Right For You?
Now that we've broken down what plush mattresses are, we hope we could better guide you on your mattress hunt. Plush mattresses are a soft, hug-like sleep surface best for side and petite sleepers in need of extra cradling at night. However, if you don't fit those recommendations, fear not—medium and firm mattresses can be just as comfortable without causing you to sink into your bed.
---
About the author
McKenzie Hyde is a Certified Sleep Science Coach and a full-time writer focused on sleep health and the mattress industry. She currently writes articles on a variety of topics, ranging from sleep hygiene to the newest trends in the mattress and bedding industry. Just some of the topics she has covered include best sleep practices for students, the consequences of going without sleep, and choosing the right bed if you suffer from back pain. McKenzie Hyde holds a Master of Arts degree from Utah State University where she studied literature and writing. While there, she taught argumentative writing and wrote a variety of articles and analyses for literary and academic journals.
View all posts