King size mattresses go by many names. Sometimes you'll see them referred to as the traditional king, standard king, or regular king mattress. Other times, they're touted as an Eastern king mattress.
No matter what they're called, a standard king mattress measures 76 inches by 80 inches. If you purchase an Eastern king size mattress, you'll be able to use it with regular king size bedding and bed bases.
Couples often choose an Eastern king bed for its roomy nature. The bed provides enough space for two people to sleep—there's even room for a small child to co-sleep with their parents.
Of course, the Eastern king has a counterpart known as the Western king. Other variations on the traditional king mattress include the oversized Wyoming king, Alaskan king, and Texas king beds.
What's a Western King?
A Western king size mattress is the same thing as a California king size mattress. This bed measures 72 inches wide and 84 inches long, making it the longest standard size mattress.
California king beds are often the best mattresses for tall people over 6 feet. They also fit nicely into narrow master bedrooms.
It's not uncommon for people to think a California king size mattress is roomier than a traditional style king mattress, but the opposite is true. A regular king mattress has 6080 square inches of space, while a California king mattress has 6048 square inches. That's not a size difference most people will notice, but it's still worth mentioning. Further, accessories and bed foundations can be slightly harder to find for California kings.
Still, both sizes are good options for couples interested in a spacious mattress. Parents can also share California king size mattresses with their kids. However, some may prefer an oversized mattress to a Cal king, such as a Wyoming or Texas king bed. See also Texas king vs California king.
The largest alternative king size is the Alaskan king mattress, measuring nine feet on all sides. See also our California King vs. Alaskan King.
Unsure whether an Eastern king or Western king is right for you? Check out our king vs. Cal king mattress guide.
Best Amerisleep King Size Mattresses
Quick Guide: A 30-Second Summary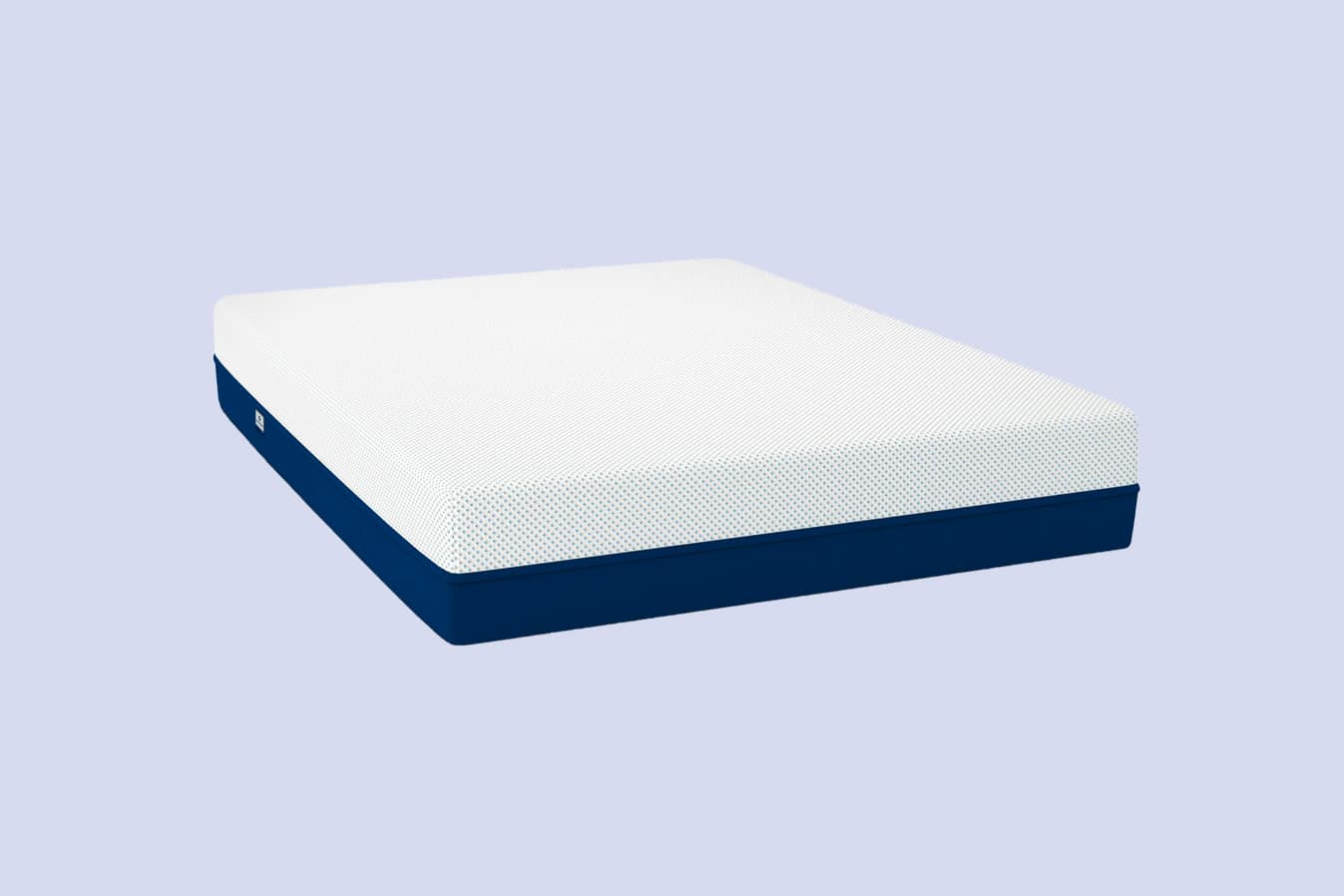 Best King Mattress Overall
Amerisleep AS3
Price Range

$1049 to $2198

Mattress Type

Memory Foam

Firmness

5 to 6 out of (Medium)

Availability

All sizes

Warranty

20 Years

Thickness

12 Inches
Our top recommendation for a king size mattress is the AS3, chosen for its affordability and versatility. Because it can suit most sleeping styles, the AS3 is an excellent choice for couples who want a king bed.
Mattress Highlights
Plant-based memory foam conforms swiftly
Targeted support zones boost pressure relief
Core of supportive foam promotes bed longevity
Recommended For
Side, back, and combination sleepers
Hot sleepers interested in a cooling mattress
Solo sleepers and couples
A best-seller at Amerisleep is the AS3, a plant-based memory foam mattress. It has a medium feel and is great for side sleepers, combination sleepers, and couples.
At 12 inches thick, the AS3 contains 3 inches of Bio-Pur® memory foam, 2 inches of Affinity foam, and 7 inches of Bio-Core® base foam. The AS3's cover is made from a breathable knit fabric that wicks away moisture while still being soft.
Traditional memory foam is made from petroleum-based oils, which are bad for the environment and your health. So we use Bio-Pur®, a memory foam made from castor oil. This way, the foam is free of harsh chemicals, cooling, and flexible. It provides ample pressure relief without causing you to sink or feel "stuck" in bed.
The Affinity layer features a technology called HIVE®. HIVE® is a zoned technology system we've added to many of our mattresses. It contains five ergonomically placed zones to align the spine and distribute your body weight.
At the base of the AS3 is Bio-Core®, a durable foam built to support healthy spinal alignment. Although the standard AS3 is made entirely of foam, it comes in a hybrid model as well! The AS3 Hybrid contains pocketed coils and a thin base layer in place of Bio-Core® foam. The pocketed coils add extra bounce and breathability to your bed.
The AS3 and all other Amerisleep mattresses are available in sizes king and California king, which are Eastern king and Western king sizes respectively. All Amerisleep mattresses come with free shipping and returns, a 100-night sleep trial, and a 20-year warranty.
Quick Summary:
Amerisleep's most popular mattress
Suited for side and combination sleepers
CertiPUR-US® certified and made in the USA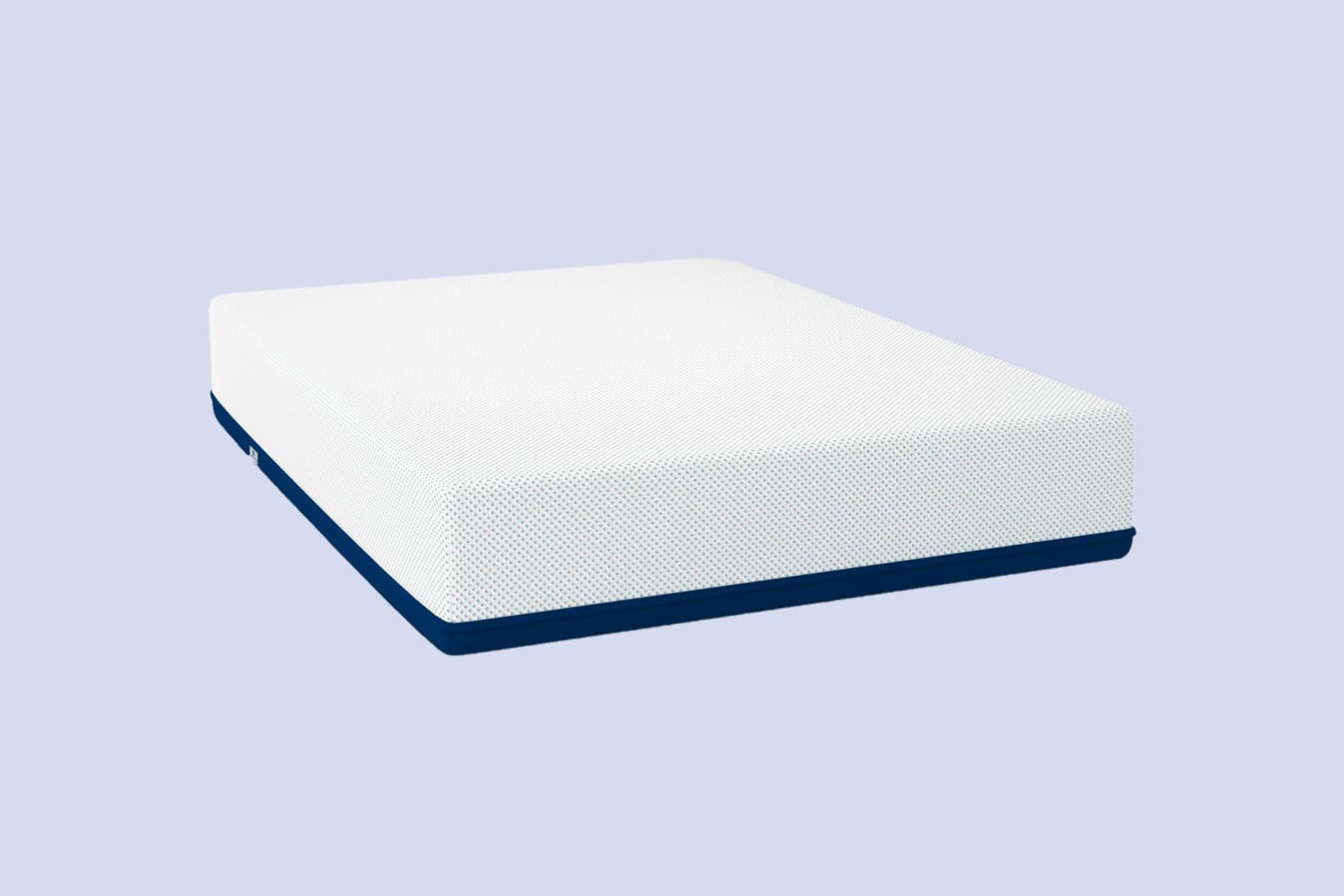 Best Soft King Mattress
Amerisleep AS5 Hybrid
Price Range

$1949 to $3998

Mattress Type

Memory Foam Hybrid

Firmness

3 out of 10 (Soft)

Availability

All sizes

Warranty

20 Years

Thickness

14 Inches
Our softest model is the AS5 and it can create a luxurious king mattress for sleepers. Couples and single sleepers might enjoy the embrace of the bouncy AS5 Hybrid after a long day.
Mattress Highlights
Cushioning memory foam eases pressure points
Active Flex limits sinkage and boosts ease of motion
Pocketed coils isolate movements to limit transfer
Recommended For
Side sleepers of different body types
Hot sleepers
People with a pain condition
An excellent king size hybrid mattress is the AS5 Hybrid. This luxury bed is known for its thick cushioning and cloud-like feel, which is great for side sleepers and joint pain sufferers. Despite being such a soft bed, the AS5 Hybrid is one of the best mattresses for heavy people, too!
The AS5 Hybrid is 14 inches thick and contains 3 inches of Bio-Pur®, 2 inches of Active Flex foam, 8 inches of pocketed coils, and a 1-inch foam base. It features the same fabric cover as the AS3 and most other Amerisleep models.
Active Flex is a foam material similar to latex. It's springy and supportive without feeling firm so that you don't sink into your bed. At the same time, it won't cause your bed to feel less soft.
The coils inside the AS5 Hybrid are individually wrapped in fabric to minimize wear, noise, and motion transfer. Pocketed coils support your body better compared to open or continuous coils, keeping you comfortable while you sleep. We use firmer springs on the sides of the AS5 Hybrid to keep the edges sturdy.
Like the AS3, the AS5 Hybrid comes in a foam model as well. The AS5 memory foam mattress is slightly less expensive, which can make it easier for budget shoppers to acquire.
Quick Summary:
Soft mattress supportive for all body types
Feels supportive without being overly firm or stiff
Cushions achy joints and relieves pressure build-up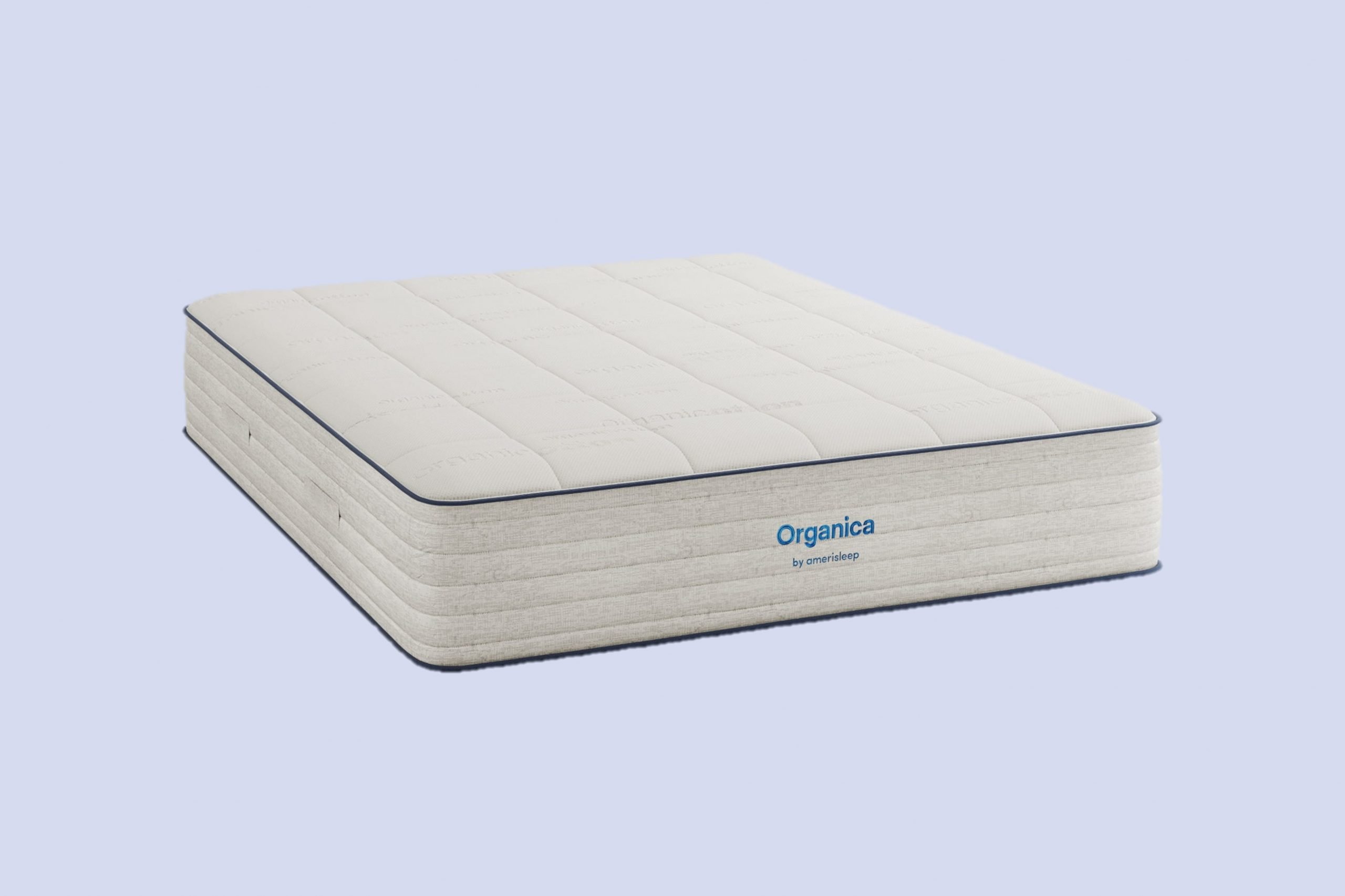 Best Latex King Mattress
Amerisleep Organica
Price Range

$1049 to $2348

Mattress Type

Latex Hybrid

Firmness

5 to 6  out of 10 (Medium)

Availability

All sizes

Warranty

20 Years

Thickness

13 Inches
Our Organica provides natural comfort for shoppers seeking a king size mattress. With wool, cotton, and natural latex, this mattress can cradle the body in most sleep positions.
Mattress Highlights
Wool and cotton move heat and moisture away
Natural Talalay latex for conforming cushion
Core of pocketed coils isolate movements
Recommended For
Hot sleepers of most styles
People allergic or sensitive to synthetic materials
Shoppers seeking eco-friendly mattresses
If you're looking to shop sustainably, consider the Organica by Amerisleep®. While we aim to make all Amerisleep mattresses eco-friendly, the Organica contains the most sustainable and organic materials of all our beds. It has a medium feel, so all types of sleepers can reap the benefits of this natural mattress!
The mattress is 13 inches thick and features 1 inch of New Zealand Joma Wool®, 3 inches of Talalay latex, 8 inches of pocketed coils, and 1 inch of Dunlop latex. We made the Organica's cover out of GOTS certified organic cotton. It's durable, breathable, and softens with age.
New Zealand Joma Wool® not only cushions your body but also keeps it cool. Wool is a natural thermo-regulator, meaning it stays cool or warm depending on the surrounding environment. Not only that, but wool is a flame barrier, so we don't have to worry about using any chemicals in our bed.
The Talalay latex inside the Organica is soft and flexible to relieve pressure without causing you to sink into bed. Natural latex is a long-lasting foam that doesn't get too hot at night, making it a great choice for hot sleepers.
The coils inside of the Organica are similar to the ones used in our other hybrid beds. However, rather than a poly-foam base, we use Dunlop latex at the bottom of the bed. Dunlop latex is firm and sturdy, making it the best natural choice for a base.
Quick Summary:
Contains two types of latex
Pocketed coils increase airflow throughout the bed
Medium feels suits a majority of sleeping positions
How Much Does a King Mattress Cost?
If you're interested in a king size mattress, you might consider one of the eight mattresses that Amerisleep offers. Our beds range from soft to firm, and we sell memory foam and hybrid mattresses.
| Mattress Model | Price for a standard king | Price for a California king |
| --- | --- | --- |
| Amerisleep AS1 | $1,299 | $1,299 |
| Amerisleep AS2 | $1,499 | $1,499 |
| Amerisleep AS3 | $1,699 | $1,699 |
| Amerisleep AS3 Hybrid | $1,899 | $1,899 |
| Amerisleep AS4 | $1,899 | $1,899 |
| Amerisleep AS5 | $2,199 | $2,199 |
| Amerisleep AS5 Hybrid | $2,599 | $2,599 |
| Amerisleep Organica | $2,299 | $2,299 |
Eastern king and Western king mattresses usually have comparable prices, with the type of mattress it is more likely to influene the final price. However, the accessories needed for a Western king often cost more than a traditional king's accessories.
Split king size mattresses, which are essentially two twin XL mattresses pushed together, tend to cost more than a standard king. A few companies also offer split Cal king mattresses, which similarly cost more than a regular California king mattress.
See also:

Frequently Asked Questions
What is a split king?
A split king size mattress is just what the name implies—a regular king size mattress split in half. Each half is the size of a twin XL mattress, measuring 38 inches by 80 inches.
Split king mattresses give couples a chance to sleep on their preferred firmness. For example, a side sleeper and stomach sleeper can rest comfortably if the side sleeper's half is soft while the stomach sleeper's half is firm. Split king mattresses are also more customizable than a standard king mattress when it comes to adjustable beds.
Do two twins equal a king?
No, two twin size mattresses do not equal a king mattress or any other mattress size. However, two twin XL mattresses have the same dimensions as a king size bed. Pushing two twin XL mattresses together creates a split king mattress, and couples may do this if they disagree on firmness preferences or have a king size adjustable base.
Is a super king the same as a California king?
No, a super king is a nonstandard mattress size measuring 80 inches by 98 inches. This size is also sometimes called a grand king, athletic king, or Texas king.
In the United Kingdom and Ireland, super king typically refers to a mattress that's 72 inches by 84 inches.
Can you put a king mattress on a queen frame?
Technically yes, because a king mattress is 80 inches long, the same length as a queen bed. However, if you were to do this, the king mattress's extra 16 inches of width would be hanging over the side of the queen size frame. The edges of the mattress sagging over the bed frame would likely affect the mattress's entire comfort and support.
We always recommend buying a bed frame, box spring, or mattress foundation sized to your mattress. Choosing the correct size ensures your mattress will have the support it needs to stand strong after years of use.
Can I use a king headboard on a California king bed?
You might be able to, depending on how the headboard attaches. The headboard will be 4 inches wider than the bed frame, so it may not fit. While you might get away with using a king size headboard for a California king size platform bed, we strongly recommend buying bedding and accessories sized for a California king mattress.
Is an Eastern King Mattress Right for You?
Whatever it's called, an Eastern king size bed is the perfect choice for people who want to upgrade their master bedroom. Some couples may prefer a queen size mattress if they have a smaller bedroom or a limited budget. However, if a good night's sleep is your priority, it's hard to go wrong with a king size mattress.
---
About the author
McKenzie Hyde is a Certified Sleep Science Coach and a full-time writer focused on sleep health and the mattress industry. She currently writes articles on a variety of topics, ranging from sleep hygiene to the newest trends in the mattress and bedding industry. Just some of the topics she has covered include best sleep practices for students, the consequences of going without sleep, and choosing the right bed if you suffer from back pain. McKenzie Hyde holds a Master of Arts degree from Utah State University where she studied literature and writing. While there, she taught argumentative writing and wrote a variety of articles and analyses for literary and academic journals.
View all posts