Sometimes your bedroom needs something more abundant than a standard-sized mattress. A twin XL mattress, queen mattress, or even any conventional mattress size may sometimes feel like enough sleeping space. If you want your bed to make a significant impression, go beyond king size beds.
This is where extra-large beds and mattresses come in. There are several types of oversized mattresses, some of which you may be acquainted with, such as the California king mattress, and others that you may be unfamiliar with, such as the Texas king.
But what's the distinction between the two? A Texas King is substantially bigger than a California King, measuring 8 inches broader and 14 inches longer.
In this post, we'll go over all of the distinctions between Texas King and California King mattresses to help you understand why you might choose one over the other.
What Is a California King Mattress?

One of the most popular varieties of king mattresses is the California king size mattress. What separates a California king mattress from a standard king is the dimensions. A California king mattress is 4 inches longer and narrower than a traditional king.
Most folks choose a California king mattress when looking for something larger than a king. Taller people will appreciate the additional inches of length on this mattress.
You may also occasionally see a California king referred to as a Western king bed. Some manufacturers will also call the traditional king the Eastern king bed.
Our Mattress Recommendation
Quick Guide: A 30-Second Summary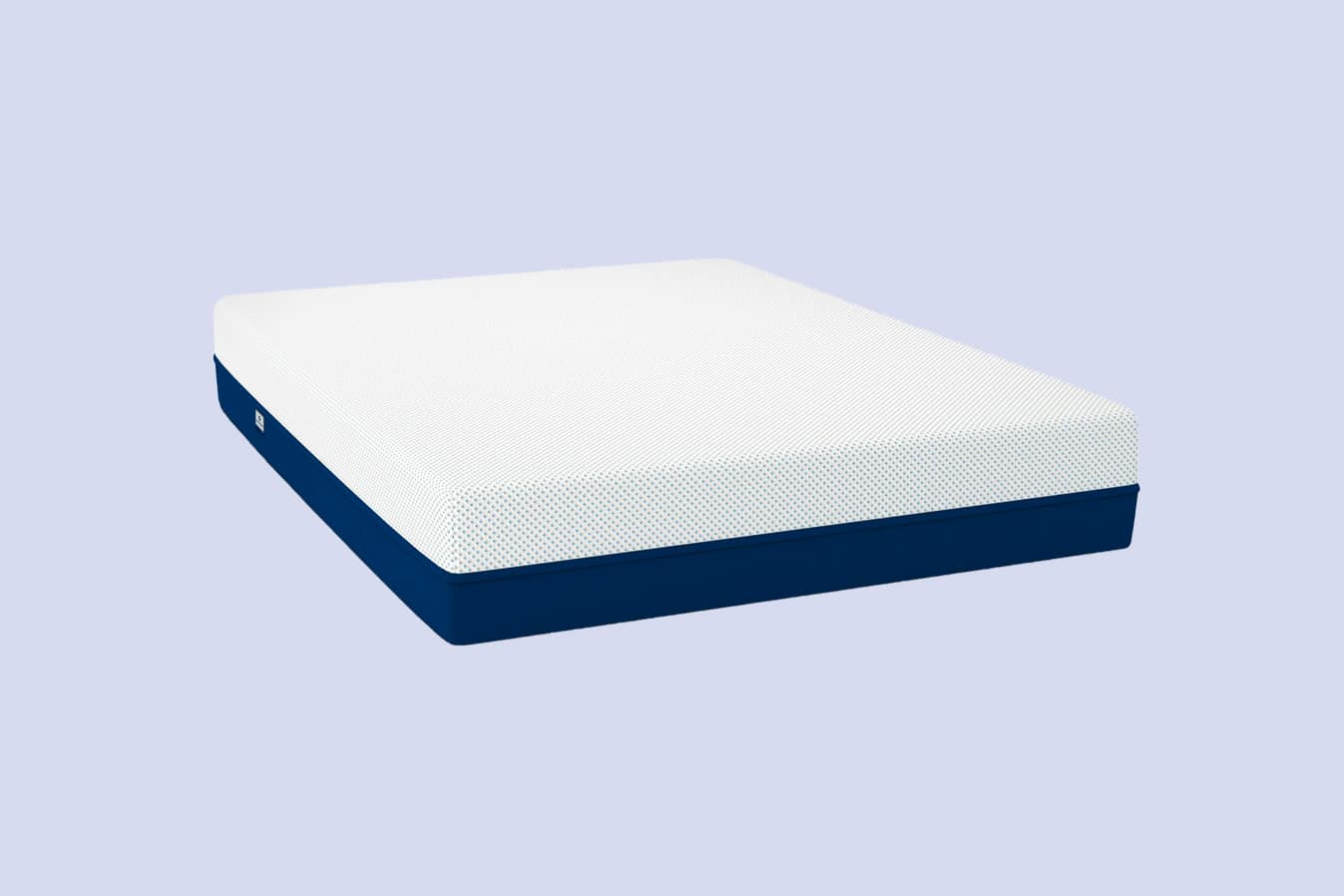 Best California King Size Mattress Overall
Amerisleep AS3
Price Range

$1049 to $2198

Mattress Type

Memory Foam

Firmness

5 to 6 out of 10 (Medium)

Availability

All sizes

Warranty

20 Years

Thickness

12 Inches
The medium feel of the Amerisleep AS3 suits most sleeping styles, cradling taller sleepers' bodies in most positions.
Mattress Highlights
Plant-based memory foam cushion
Targeted support from transition
Sturdy base foam for durability
Recommended For
Side, back, and combination sleepers
Hot sleepers
Couples
Tallers sleepers can benefit from a versatile mattress like the AS3, which offers a balanced medium feel that can suit most positions and body types. It offers a gentle feel like an embrace when sleepers lie down, with underlying support for restful sleep.
The first layer of the Amerisleep AS3 is our special Bio-Pur® memory foam, made to be more breathable and responsive than traditional memory foam. Bio-Pur®i squick to hug the body in most positions, easing the tension that can build up in sensitive areas.
Next is a second layer of Affinity foam with HIVE®technology. The hexagaonal cutouts that make up HIVE® are arranged for softer support under the shoulders and hips, while the head, back, and feet remain focused on support.
Last is a layer of Bio-Core®, a material made to deter sagging. Bio-Core® boosts the overall value and expected longevity of the mattress.
The Amerisleep AS3 ships free and comes with a 100-night sleep trial and a 20-year warranty.
Advantages of a California King Mattress
Suitable for Taller People
Because Cal king mattresses are more prominent than conventional king size mattresses, they are ideal for those over 6 feet tall. With this mattress, you won't have to worry about your feet dangling in the air. It's perfect for a tall couple with a tiny child, or two sleepers who prioritize their personal space.
Ideal for Smaller Rooms
Because a Cal king is not as wide as a Texas king or a standard king mattress, it may easily fit into tighter spaces while improving the visual attractiveness of the area.
Simple to Find
A California King mattress is one of the most popular big mattresses. As a result, you should have no trouble finding one. It is a quick and easy task to locate all necessary accessories, such as Cal king bedding.
Drawbacks of a California King Mattress
While California king beds offer a lot, they have their limits.
Not Suitable for Large Families
A couple will not be able to sleep comfortably with two children and a pet on a California king since it is not very broad. As a result, it can get quite crowded.
Moving Is Difficult
Because the mattress is enormous and heavy, you will need assistance transferring it from one room to another.
Not Suitable for All Rooms
Because California kings are narrower, they may only look nice in some rooms and may appear to be the odd ones out in other bedrooms. This, however, may be remedied with good décor.
What Is a Texas King Mattress?

The Texas king mattress is the second-largest mattress in the United States. Families that enjoy co-sleeping have various uses for bigger beds. Typically, the Texas king is ideal for a taller family.
So, if you want anything bigger than regular-size mattresses, look at oversized beds like the Wyoming king, Texas king, and Alaskan king.
Advantages of a Texas King Mattress
Excellent for Tall Sleepers
If you are taller than 6 feet and want to sprawl while sleeping, a Texas king bed will provide you with more space than a California king bed. You can easily fit your spouse and child or pet on a Texas king.
Ideal for Larger Rooms
A Texas king has a surface area of 7,840 square inches, which is larger than a conventional king size bed or even a Cal King. As a result, if you have a huge master bedroom that spans at least 12 feet by 14 feet, a Texas king will fit well.
Can Support Multiple Sleepers
A Texas king mattress may be excellent if you and your spouse sleep with your children because it can fit a couple with two children and even a cat or other small animal. As a result, all of you may sleep soundly on this mattress.
Drawbacks of a Texas King Mattress
Now that you've learned about all of the benefits of a Texas King let's look at the disadvantages.
Not Easily Accessible
Because a Texas King is not a conventional size, fewer people purchase one than a queen or king. As a result, it becomes difficult to locate the mattress quickly. You may also need to place an order for certain companies, and the bed will be ready in approximately a week or ten days.
Finding accessories for the Texas King is likewise a difficult task. Only a few brands provide them.
Considerations When Choosing a Mattress Size
Room Dimensions
Before you choose the best mattress for your needs, you need to know your room's measurements. So, if you think a Texas king is right for you, ensure your room is at least 12 feet by 14 feet. The sole requirement is that there must be at least 3 inches of space on all three sides of the bed.
Price
When considering a new mattress, it's necessary to budget and plan for future spending. There's no avoiding that Texas King and California King mattresses are more expensive than a standard queen size mattress. A Texas King mattress can cost between $2000 to $3500, whereas a Cal King mattress can cost between $600 to $2000.
Your Height
Height is one issue about which you should be careful. So, if you're taller than 6 feet, a Cal King is ideal because it adds 4 inches to the length of the bed, ensuring that your feet don't hang off the bed at night. See also our guide to the best mattresses by body type.
Your Sleeping Partner
It would be best to ask yourself these questions before purchasing a mattress.
Who is going to sleep on it?

Do you share a bed with your partner?

Is your bed shared with your partner and children?

Are you sleeping by yourself?
Once these questions have been answered, invest in a mattress that meets the criteria for you, your partner, and your children/pets. Given the circumstances, a Texas King mattress would be ideal for co-sleepers because it is wider than a Cal King mattress. However, if you just want a mattress for couples, no children, a California king bed is quite comfy for two.
Where Can You Buy Extra-Large Mattresses?
Oversized beds can be challenging to find in mattress stores. You'll have to research companies that make these custom sizes online.
Some boutique bedding companies are willing to start from scratch to create an oversized mattress for you. A few even offer the full range of mattress types, letting you choose latex, memory foam, innerspring, and hybrid mattresses.
Where to Buy Oversized Mattress Foundations and Bedding Accessories
The incompatibility of most bedding accessories and bed foundations is a common disadvantage of all oversized mattresses. Typically, the companies that make these mattresses will also make compatible foundations, bed frames, and bedding accessories.
Still, if they do not, you can have these sleep accessories custom-made. Another alternative is just to set your mattress on the floor.
If you can't find flat or fitted sheets anywhere, you can have them made. When shopping for or ordering a comforter or duvet, keep the 12-16 rule in mind: when making the bed, your comforter or duvet should be 16 inches wider and 12 inches longer than your oversized mattress.
FAQs
Is there a bigger bed than a Texas King?
Alaska is the country's largest state, which explains why the largest oversized mattress is named after it. This massive mattress, measuring 108 inches by 108 inches, allows you and your entire family to sprawl comfortably. However, it can dominate all but the largest of bedrooms and requires custom bedding.
We also have a guide comparing the California king and Alaskan king mattresses.
Which is more popular, a king or a California king?
While the California king has increased in popularity, it is still more uncommon than the conventional king. As a result, not only is it more challenging to get box springs, bed frames, linens, mattress protectors, and almost every other item, but it can also be more expensive. Sleepers who aren't over 6 feet tall will likely find themselves content with a traditional king bed.
Who should buy a California king mattress?
While many think of the California king as the largest option, standard kings (76 inches wide by 80 inches long) actually have more surface area. However, California king size mattresses were designed to give sleepers over 6 feet tall a comfortable bed that wouldn't leave their feet dangling over the end.
A California king is also ideal for couples looking for a large sleeping surface and those who share their bed with children or pets.
What size bed do most couples have?
The most popular mattress size, especially among couples, is the standard queen mattress, which measures 60 inches wide by 80 inches long. The queen mattress is simply more affordable than a king bed, and it fits better into smaller bedrooms. However, some couples may prefer the personal space that a king mattress offers.
Are two twin beds equal to a king bed?
The width of two twins pushed together is the same width as a king-sized bed. However, this improvised mattress will be five inches shorter than a standard king bed. If neither you nor your partner is tall, this strategy may work for you, though it will require specialized bedding.
Conclusion
Although regular king size beds are more common, Texas king beds and California king beds serve a specific function exceptionally well. Choose the one that best meets your demands based on size, quality, and specifications.
To ensure that your decision is sound, weigh the advantages and disadvantages of both types of beds before deciding on one.
---
About the author
Eric Ridenour is a health and wellness writer with a strong focus on sleep and nutrition. With a background in health science and psychology, Eric has a deep understanding of the connection between sleep and overall well-being. His expertise has been sought by various businesses and individuals, and his work has been featured in reputable publications such as Thrive Global, Drug Report, and Authority Magazine. Eric's commitment to promoting better sleep and comprehensive wellness is evident in his writing and consultations. He is a published author working on his second book.
View all posts