Powered by Amerisleep, EarlyBird brings together a dedicated team of sleep science coaches, engineers, and product evaluators. We meticulously examine Amerisleep's family of products using our unique product methodology in Amerisleep's state-of-the-art laboratory. Our commitment to sustainability is reflected in our use of eco-friendly foam in our products. Each article we publish is accurate, supported by credible sources, and regularly updated to incorporate the latest scientific literature and expert insights. Trust our top mattress selections, for your personal sleep needs.
There's a level of security in buying a mattress made in the United States—stricter standards, higher-quality products, and reducing environmental impact make American-made beds luxury mattresses. A mattress made in the USA is defined as a bed created and assembled in the United States—excluding imported materials.
One of the best American mattress companies today is Amerisleep. Their high-quality, eco-friendly products are guaranteed to last. Our two favorite mattress models are the AS3 and the AS5 Hybrid.
Amerisleep's Best Mattresses Made in the USA
Quick Guide: A 30-Second Summary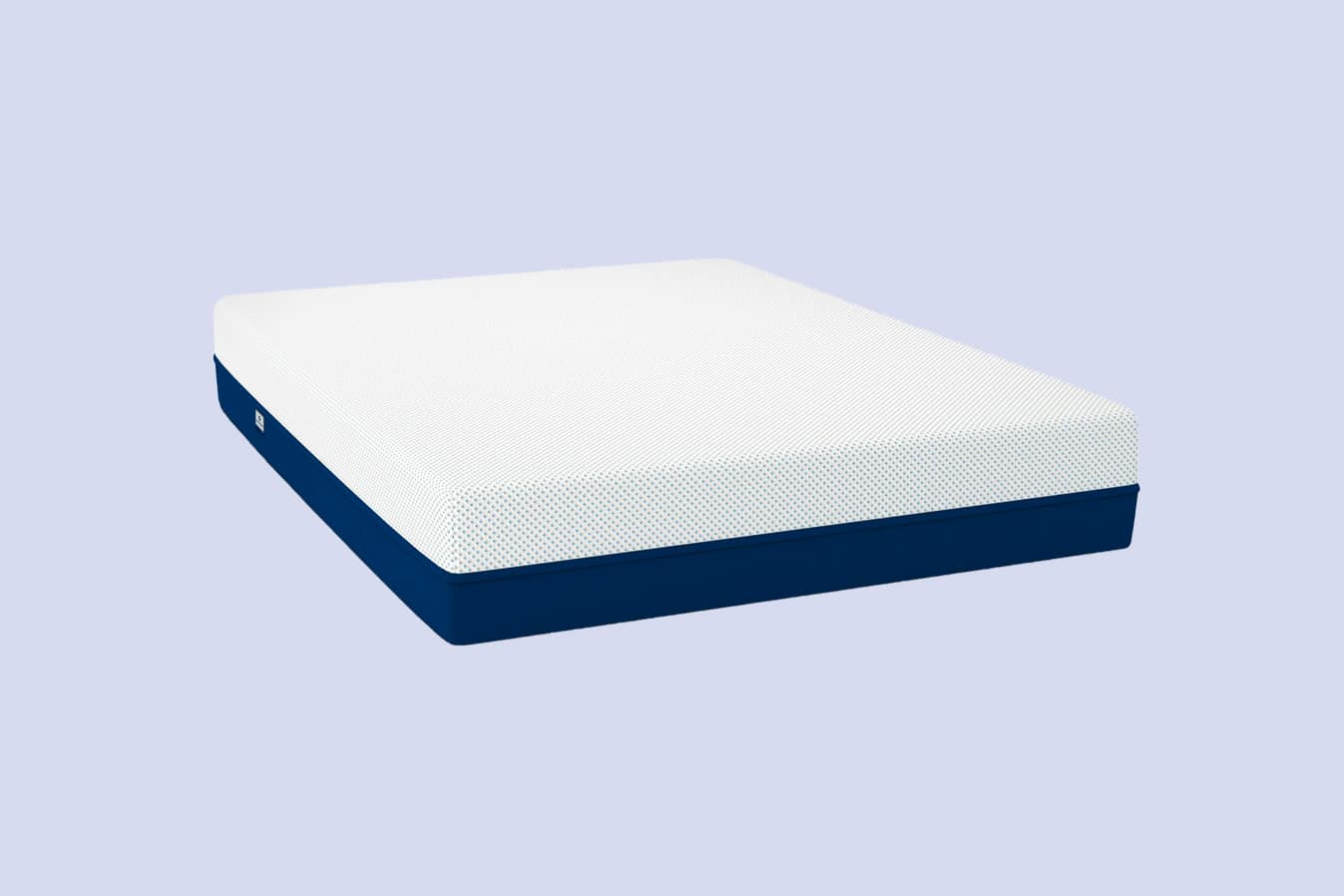 Best Overall Mattress
Amerisleep AS3
Price Range

$1049 to $2198

Mattress Type

Memory Foam

Firmness

5 to 6 out of 10 (Medium)

Availability

All sizes

Warranty

20 Years

Thickness

12 Inches
The Amerisleep AS3 mattress is perfect for side and combination sleepers. The medium feel provides optimal pressure relief in the shoulders and hips, heavier sections of the body pressed into the mattress.
Mattress Highlights
Plant-based memory foam for conforming comfort
Five zones of support from Affinity with HIVE®
Sag-free support from the Bio-Core® base
Recommended For
Side, back, and combo sleepers of varying sizes
Eco-conscious shoppers
Hot sleepers of different styles
The Amerisleep AS3 mattress is 12 inches tall and contains 3 inches of Bio-Pur®, 2 inches of Affinity, and 7 inches of Bio-Core®.
Bio-Pur® is a plant-based memory foam, more breathable and responsive than traditional memory foam. Bio-Pur® forms to the body's natural curves to relieve pressure points and reduce aches and pains.
Affinity incorporates HIVE® technology—hundreds of hexagonal-shaped segments form 5 zones of support, with a softer feel under the shoulders and hips and a firmer feel under the head, back, and legs.
Bio-Core® evenly distributes weight across the sleep surface, supporting the body without risk of sagging. Bio-Core® is built to last and makes the mattress more durable and long-lasting.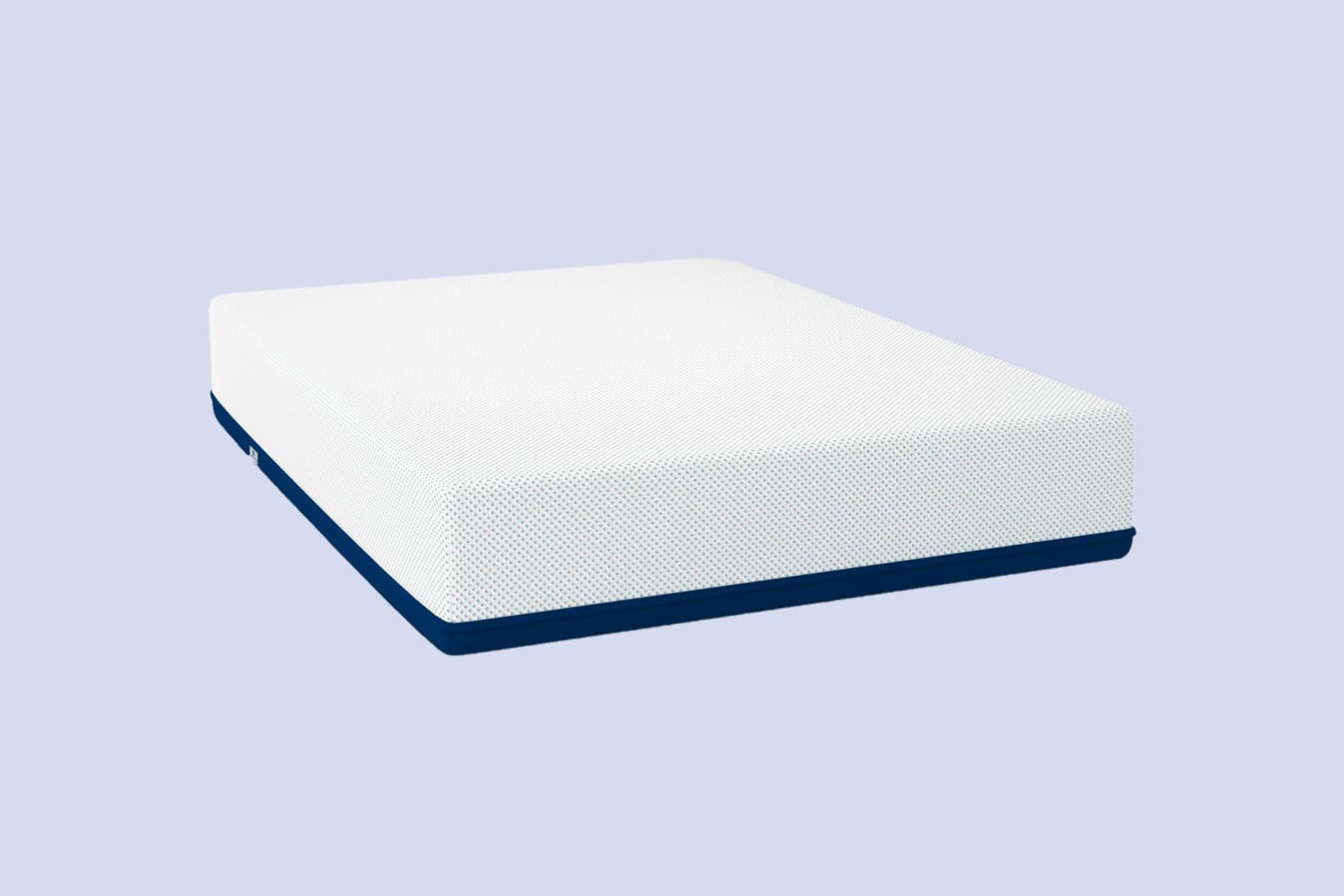 Best Hybrid Mattress
Amerisleep AS5 Hybrid
Price Range

$1949 to $3998

Mattress Type

Hybrid

Firmness

3 out of 10 (Soft)

Availability

All sizes

Warranty

20 Years

Thickness

14 Inches
The Amerisleep AS5 Hybrid mattress is our softest mattress model and an excellent choice for side and combination sleepers. Bio-Pur® and Active Flex conform to the body without sacrificing support.
Mattress Highlight
Bio-Pur® with Active Flex foam for responsive cushion
HIVE® increases flexibility in the shoulders and hips
Bio-Core® structures the mattress for durable support
Recommended For
Side sleepers
Petite sleepers
Heavier sleepers
The Amerisleep AS5 Hybrid is 14 inches tall and contains 3 inches of Bio-Pur®, 2 inches of Active Flex, 8 inches of pocketed coils, and 1 inch of base foam.
Bio-Pur® is a plant-based foam that contours to the body for pressure point relief. Unlike traditional memory foam, Bio-Pur® has little to no off-gassing odor, so sleepers can breathe easier at night.
Active Flex is a soft, but highly responsive foam that immediately adjusts to each sleep position. This transitional layer gives extra cushioning and prevents the body from sinking too deeply.
The pocketed coil layer adapts with a sleeper's movements, offering responsive support. Every coil is wrapped in fabric to prevent motion transfer, while the coils along the bed's sides provide edge support.
The base foam reinforces the bed's shape and protects the floor or foundation from pocketed coils.
See why Sleep Foundation ranks the AS5 as one of the best soft mattresses.
Why Choose an Amerisleep Mattress
We at Amerisleep offer high-quality mattresses made in USA at affordable prices. We have a memory foam mattress line, ranging between firm (AS1) and soft (AS5). We also offer hybrid models for the AS2, AS3, and AS5.
Eco-Friendly Memory Foam
Each mattress model contains a top layer of CertiPUR-US® certified Bio-Pur®, a plant-based memory foam. During the manufacturing process, plant oils partially replace petroleum, resulting in a memory foam more responsive and breathable than traditional memory foam. Bio-Pur® conforms to the body, relieving pressure points without sleepers feeling "stuck."
Zoned Support Systems
Our mattresses contain a zoned support layer—our memory foam models contain Affinity with HIVE® technology, while our hybrid models contain pocketed coils that respond to movement and position. Both support systems are designed to provide enhanced lumbar support and encourage spinal alignment.
100-Night Sleep Trial
Each mattress comes with a 100-night sleep trial, enabling customers to try out our beds in the comfort of home. While we don't require customers to keep the mattress for a specific time before accepting returns, we do encourage customers to try the bed out for at least 30 days to adjust. If the customer doesn't like the bed, we'll help them donate it to a local charity before issuing a full refund.
20-Year Warranty
Our mattresses include a 20-year warranty, one of the best in the industry. Our warranty protects against manufacturing defects and sagging greater than an inch. In the first ten years, we'll repair or replace the mattress free of charge. During the last ten years, we repair or replace the bed at a prorated cost.
Benefits of a USA-Made Mattress
Support our country's economy
Preserve U.S. jobs
Reduce environmental impact
Stricter health and safety standards
Strict labor guidelines
What to Look for in the Best USA Mattress
Before deciding on a new mattress, consider mattress type, sleeping position, body type, bedding accessories, and available sleep trials, return policies, and warranties. Doing so beforehand will steer you towards the best American-made mattress.
Mattress Type
Each mattress type has its own feel—the conforming sensation of memory foam beds, the bounciness of innersprings, the sponge-like feel of latex, or the mixture of cushion and bounce of a hybrid mattress.
Memory Foam
Memory foam is a popular mattress type, gaining its popularity from its conforming properties—heat and pressure from body weight soften foam and cause it to form around the body. Memory foam also has excellent motion isolation, reducing the likelihood of waking from movement.
A significant drawback is heat retention. Because of its dense structure, traditional memory foam traps heat, but other types like plant-based and gel memory foam provide better cooling and keep heat away.
Memory foam mattresses contain layers of foam, including a comfort layer of memory foam and a support layer of high-density foam.
Innerspring


Innerspring mattresses are commonly found in the home. Their bouncy feel and excellent edge support appeal to sleepers who prefer a more responsive bed. Innersprings also have better cooling due to its open structure. Pillow top mattresses are another variation of an innerspring bed.
A few drawbacks to an innerspring mattress is its lack of pressure relief and minimal motion transfer, mostly from the innerspring coils. Adding a mattress topper provides better pressure relief and may help in improving motion isolation.
An innerspring mattress contains a comfort layer of foam or fiberfill (usually in pillow top form) and a support layer of steel innerspring coils.
Latex
Latex is similar to memory foam—both contour to the body, relieving pressure points, and isolating motion. Latex also sleeps cooler than traditional memory foam and has a responsive bounce.
Latex comes in two forms: synthetic and natural. Synthetic latex is created through a chemical process while natural latex is made from rubber tree sap. Natural latex is cooler and costs more than synthetic latex because of its natural material.
Generally, a latex mattress contains a comfort layer of latex and a support layer of either high-density foam or latex.
Hybrid
A hybrid mattress combines memory foam and innerspring coils to form the perfect bed. Hybrids were created to provide the benefits of both memory foam and innersprings, like pressure relief, motion isolation, bounce, and cooling. Hybrids were designed to offer the benefits of two mattress types while minimizing their drawbacks, such as overheating and less pressure relief.
With the number of materials and layers they contain, hybrids are heavier than other mattress types and cost more, making them one of the most expensive mattresses on the market.
Hybrid mattresses may contain several comfort layers, but a true hybrid mattress will have a comfort layer at least 2 inches thick containing either memory foam or latex and a support layer of pocketed coils.
Sleeping Position
Each sleep position needs a balance of comfort and support to fill in gaps between the body and surface to maintain spinal alignment.
Side Sleeping
Side sleeping is the healthiest sleep position enabling better breathing, improving heart health, and reducing acid reflux. Placing a pillow between the knees provides further comfort in preventing spinal misalignment.
Side sleepers sleep best on a soft to medium mattress for optimal pressure relief in the shoulder and hip areas. Plus, the softer feel fills in larger gaps between the body and surface to encourage spinal alignment.
Back Sleeping
Back sleeping naturally aligns the spine because of the direct contact with the back. Some risks involved with back sleeping include snoring potential and sleep apnea.
Back sleepers need a medium to firm mattress for better sleep—soft enough to cradle the hips, but firm enough to provide enhanced lumbar support.
Stomach Sleeping
Stomach sleeping is the least healthy due to pressure placed on the spine. Increased pressure for long periods of time may lead to neck strain and back pain. Placing a thin pillow under the hips reduces this pressure and may better align the spine.
Stomach sleepers find the best comfort in a medium-firm to firm mattress. The firmer surface keeps the body resting on the surface with no deep sinkage.
Combination Sleeping
Combination sleepers switch between 2 to 3 positions each night, regularly tossing and turning. Combination sleepers receive the benefits of each sleep position, like improved heart health and natural spinal alignment, but they also get the drawbacks, including back pain and snoring.
Combination sleepers need a medium to medium-firm mattress for a balance of comfort and support while maintaining spinal alignment.
Body Type
Every body type needs a specific level of comfort and support to provide a good night's sleep. A lightweight sleeper, for example, may find a firmer surface too hard, while a plus-size sleeper feels a soft mattress is unsupportive.
Light
Lightweight sleepers weigh less than 130 pounds. They need a plush surface to enable body contouring for pressure point relief. Firmer surfaces may create pressure points and disrupt sleep.
Average
Average weight sleepers weigh between 130 to 230 pounds. A medium is best for average weight sleepers, providing a balance of comfort and support.
Plus-Size
Plus-size sleepers weigh more than 230 pounds. They need a firmer surface to support their bodies without risk of sagging.
Bedding Accessories to Consider
Bedding accessories, like bed frames, pillows, box springs, and mattress protectors, enhance comfort, offer aesthetic appeal, and protect your mattress from wear and tear.
Bed Frame
Mattresses may need a bed frame, though some mattress types, like memory foam or hybrids, may function at their best on the floor. Bed frames are available in different materials and follow standard mattress sizing.
Box Spring
Box springs have several purposes—adding height and offering support being their main two. Many mattresses today no longer need box springs, since they have higher lofts, more support, and absorb shock. Some mattress types, such as memory foam and latex mattresses, are not compatible with box springs, as box springs can damage foam layers. Check with the manufacturer before purchasing a new mattress to determine whether your mattress requires a box spring or foundation.
Mattress Protector
Mattress protectors are a budget-friendly method of shielding your mattress from spills and stains. Mattress warranties become void with any liquid damage. Instead of shelling out more money for a new mattress, mattress protectors are easy to remove and machine washable.
Sleep Trials, Return Policies, and Warranties
Mattress brands provide sleep trials, return policies, and warranties to reassure customers of a high-quality purchase.
Sleep Trial
A sleep trial is an in-home trial period where customers can try out a new mattress without pressure to buy. Sleep trials last between 90 to 120 nights, with some companies requiring customers to keep the bed at least 30 days before accepting any returns. Many bed-in-a-box brands offer extended sleep trials because customers don't get the chance to try out a mattress before buying.
Should the customer not like the mattress, most mattress companies will donate the bed to a local charity before issuing a full refund.
Return Policy
A return policy is an okay substitute for a sleep trial. Return policies last 30 days, about the time it takes to adjust to a new mattress. If the customer doesn't like the bed, they can return it for a refund as long as it's within 30 days.
Warranty
A mattress warranty covers manufacturing defects and sagging greater than 1 inch (measurement varies, depending on the brand). Most mattresses include a standard 10-year warranty, though some may last longer, like our 20-year warranty.
FAQs
Where are Amerisleep mattresses made?
All Amerisleep mattresses are made in the USA and the foam is CertiPUR-US® certified.
Is there a warranty with Amerisleep mattresses?
Amerisleep mattresses come with a 20-year prorated warranty. During the first ten years of coverage, we cover the repair and replacement costs for sags an inch deep or greater, as well as other manufacturing defects. Note that we do not cover damage caused by improper use or pairing the mattress with the wrong foundation.
During the second ten years, we will replace mattresses with visible sags or indentations ¾ of an inch or deeper at a 50 percent discount. Customers are responsible for paying any shipping costs during the second ten years of the warranty period.
How many years has Amerisleep made mattresses in the USA?
Amerisleep was founded in 2010 and we have been making our mattresses right here in the U.S. since the start.
How much does an Amerisleep mattress made in the USA cost?
We sell multiple mattresses—five are made entirely with our eco-friendly foams, and two are hybrid variants of some of our bestselling foam mattresses. The cost depends on the model and size you choose, though many qualify as mattresses under $2000 and slimmer, smaller models cost under $1000.
All Amerisleep beds are available in the standard sizes (twin, queen, and king), as well as other more unique sizes like twin XL or California King.
Are Amerisleep mattresses eco-friendly?
Yes, each of our mattresses contains eco-friendly, plant-based Bio-Pur®. All memory foam mattresses contain some amount of petrochemicals to give the material its foam-like consistency, but unlike many memory foam mattress brands, we replace a portion of those petrochemicals with plant-based oils.
Doing this is not only better for our customers' health, but it's helpful for our planet, too.
Which Amerisleep mattress is best?
There is no one mattress "best" for everyone, but thanks to our 8-bed lineup, every type of sleeper can find a mattress to fit their preferences.
The Amerisleep AS3 is our bestselling model. It has a medium feel, and the perfect balance of softness and support appeals to many couples, side sleepers, and combination sleepers. If you need something softer, choose the AS4 (medium-soft) or the AS5 (soft). On the other hand, sleepers who prefer a firmer surface can choose between the AS1 or the AS2.
If you like the pressure relief of foam, but need more bounce, try one of the hybrid models. We sell the AS3 Hybrid (a medium feel excellent for most sleepers), and the AS5 Hybrid (the plush top layers are balanced out by the supportive, wrapped coils in the base).
Can you buy an American-made Amerisleep mattress in stores?
We currently have twelve store locations in four states. At any one of these, you can try out all of our mattresses and even purchase one there to get shipped directly to your door.
Do Amerisleep mattresses work on an adjustable base?
Yes, all Amerisleep mattresses are compatible with adjustable bases. We even offer an adjustable bed package, where you can buy a new mattress and an adjustable base at a special bundle price. The flexible foam in Amerisleep mattresses makes them a perfect candidate for most adjustable beds.
How long does an Amerisleep mattress last?
Your Amerisleep mattress is warrantied for 20 years. If you want it to last that long, make sure to use it on the proper foundation and of course, always use a mattress protector. We recommend using a mattress encasement that covers all sides of the bed. Encasements will protect your mattress from spills, stains, bed bugs, dust mites, and other damage that can not only void your warranty but also make your bed unusable.
Buying a protector ensures your mattress lasts just as long as the warranty.
The Perfect Mattress
Amerisleep is one of the best all-American mattress companies in the industry. Their eco-friendly materials and high-quality products last for years, providing consistent comfort and support for a better night's sleep. The AS3 and the AS5 Hybrid were our favorite mattress options.
Whether through a mattress store or online company, you'll be sure to find the best mattress made in the USA.
---
About the author
Sanchita Sen is a full-time writer focusing on the sleep health and mattress industry. She is a former journalist who has written numerous articles on the healthcare sector. Some of the topics she has covered include how to lucid dream, fever dreams, melatonin for sleep, and best gel memory foam mattress. Sanchita holds a Master of Arts in Communications from Convergence Institute of Mass Media and Information Technology Studies. She is also a published author, who seeks inspiration from both real life and the world of fiction.
View all posts