A new mattress is a big investment, so it's crucial to get your money's worth. Finding a durable mattress is the first step to getting the most bang for your buck. This way, you'll be able to use your bed for years and won't have to worry about mattress hunting again anytime soon.
It isn't always easy to tell what mattresses are better than others—especially durability-wise—so to make matters easier, we've compiled a list of all the most durable mattresses available. We also compare the lifespans of different mattress types and ways to help your mattress last longer.
Most Durable Amerisleep Mattresses
Quick Guide: A 30-Second Summary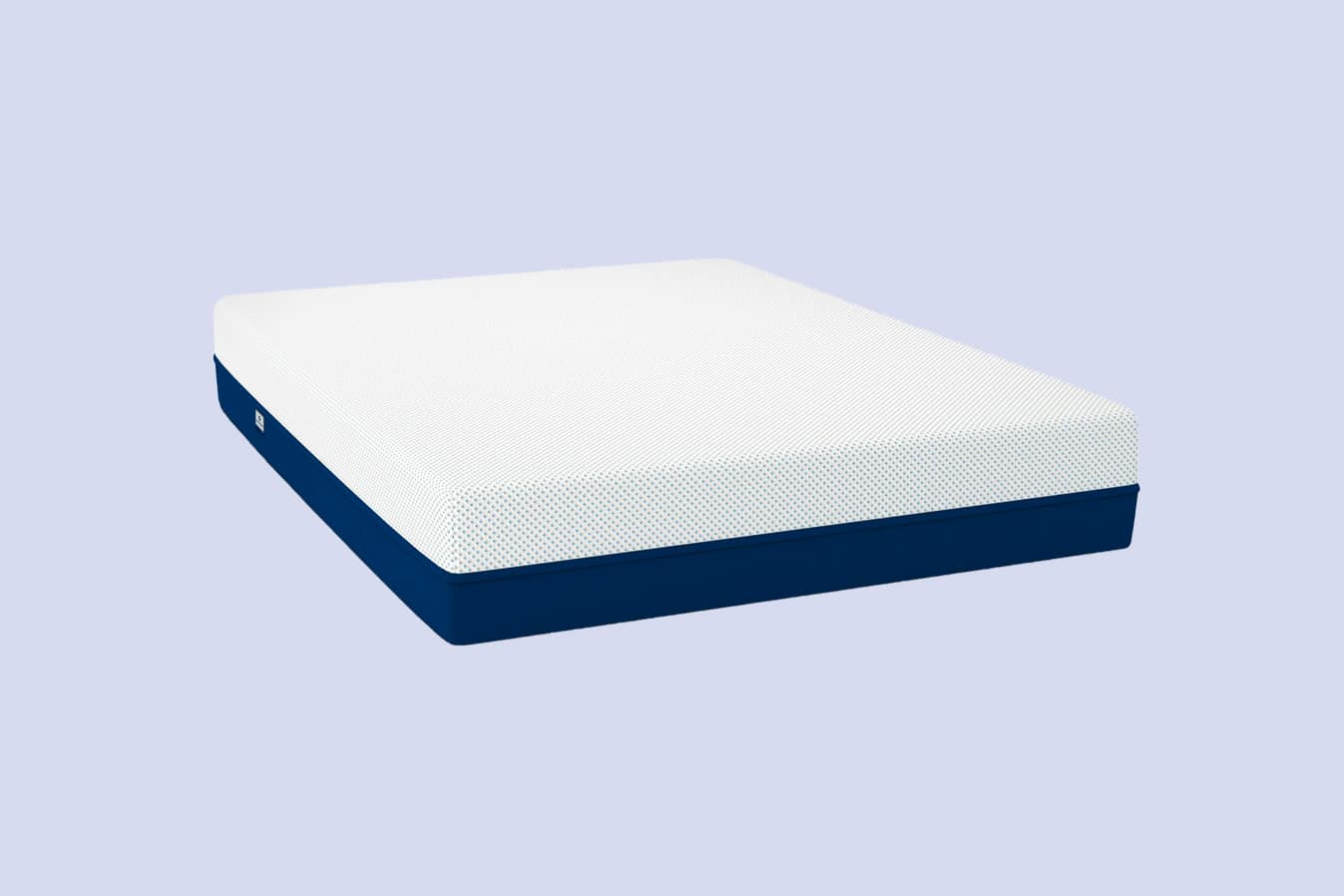 Most Durable Mattress Overall
Amerisleep AS3
Price Range

$1149-$2398

Mattress Type

Memory Foam

Firmness

5 to 6 out of 10 (Medium)

Availability

All sizes

Warranty

20 Years

Thickness

12 Inches
The most durable mattress at Amerisleep is the AS3. This memory foam bed is a great option for side sleepers, combo sleepers, and couples.
Mattress Highlights
Features a heat and moisture-wicking cover
Bio-Pur® is cooling, durable, and nontoxic
HIVE® five-zoned support aligns the spine
Recommended For
Side and combo sleepers
Couples
Hot sleepers
The most durable mattress at Amerisleep is the Amerisleep AS3, a memory foam mattress. It's a medium firmness, which works well for side and combination sleepers.
The mattress is 12 inches thick and contains 3 inches of Bio-Pur® memory foam, 2 inches of Affinity foam, and 7 inches of Bio-Core® foam. It features a breathable fabric cover designed to wick away moisture.
Bio-Pur® is our proprietary plant-based memory foam. Traditional memory foam is made with petroleum-based oils, which are both toxic to the environment and your health. We keep you safe by making our memory foam with castor oil. This way, the foam is nontoxic, durable, and breathable.
Affinity transition foam contains HIVE®, a zoned support technology, to evenly distribute your body weight. It features five support zones around your head, shoulders, back, hips, and legs for optimal alignment and pressure relief.
The AS3's Bio-Core® base helps support your spine and prevents wear. The polyurethane foam fights against lumps, soft spots, and overall sagging.
Our most popular mattress is also available as a hybrid model. The AS3 Hybrid offers a similarly balanced medium feel with some extra bounce, a sensation that may be more to some sleepers' tastes.
All Amerisleep mattresses are available in sizes twin to California king. They're made in the USA and CertiPUR-US® certified. They come with free shipping, free returns, a 100-night sleep trial, a 20-year manufacturer warranty.
Quick Summary
CertiPUR-US® certified and made in the USA
Balanced feel great for side and combo sleeping
Zoned technology prevents pressure points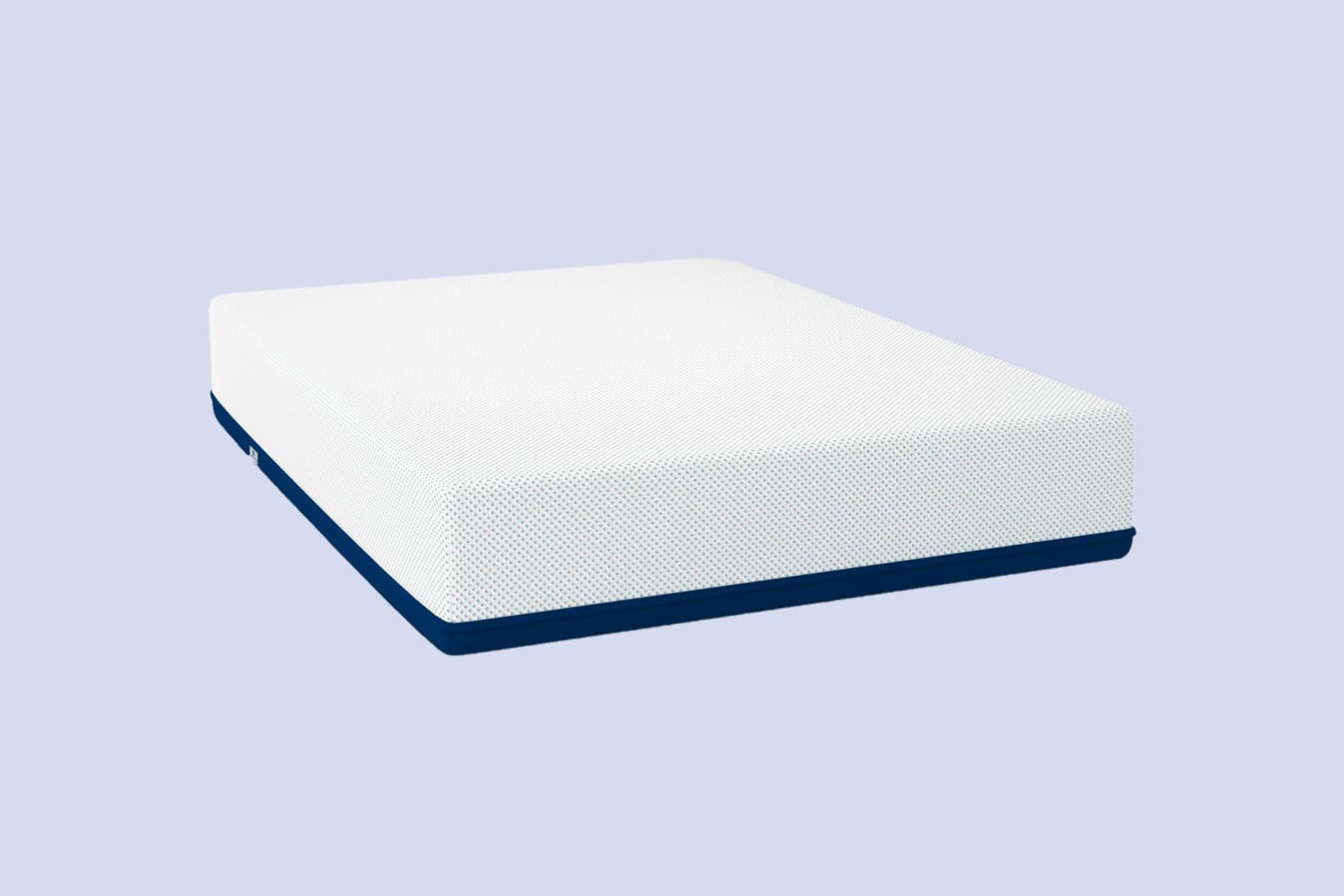 Most Durable and Soft Mattress
Amerisleep AS5 Hybrid
Price Range

$2049-$4198

Mattress Type

Memory Foam Hybrid

Firmness

3 out of 10 (Soft)

Availability

All sizes

Warranty

20 Years

Thickness

14 Inches
The softest mattress we offer is the Amerisleep AS5 Hybrid. Despite its plush feel, the AS5 Hybrid is one of the most durable beds at Amerisleep and is also suitable for plus-sized sleepers.
Mattress Highlights
Bio-Pur® soothes achy joints and muscles
Active Flex increases softness and support
Pocketed coils won't squeak or break easily
Recommended For
All body types
Joint pain sufferers
Side sleepers
Soft mattresses are notoriously saggy and unsupportive, but not the Amerisleep AS5 Hybrid. The AS5 Hybrid is our softest mattress to date, with thick layers of Bio-Pur® foam and advanced support technology to prevent wear and support your body.
At 14 inches thick, the Amerisleep AS5 Hybrid contains 3 inches of Bio-Pur® memory foam, 2 inches of Active Flex, 8 inches of pocketed coils, and a 1-inch foam base. It features the same knit cover as most other Amerisleep mattresses.
What makes the AS5 Hybrid stand out is the Active Flex technology. It's buoyant and responsive so you don't feel stuck in this soft bed. Also, the material increases the bed's softness for optimal pressure relief.
We craft our hybrid mattresses with pocketed steel coils. By pocketing each coil, they're less likely to break or scrape against each other, helping them last longer. The coils on the sides of the bed are firmer to prevent you from rolling out of bed and to minimize wear. The foam base beneath it also fights off sags so you can use your mattress for as long as possible.
Quick Summary
Soft mattress built to last
Contains cooling plant-based memory foam
Suitable for all body types, including plus-sized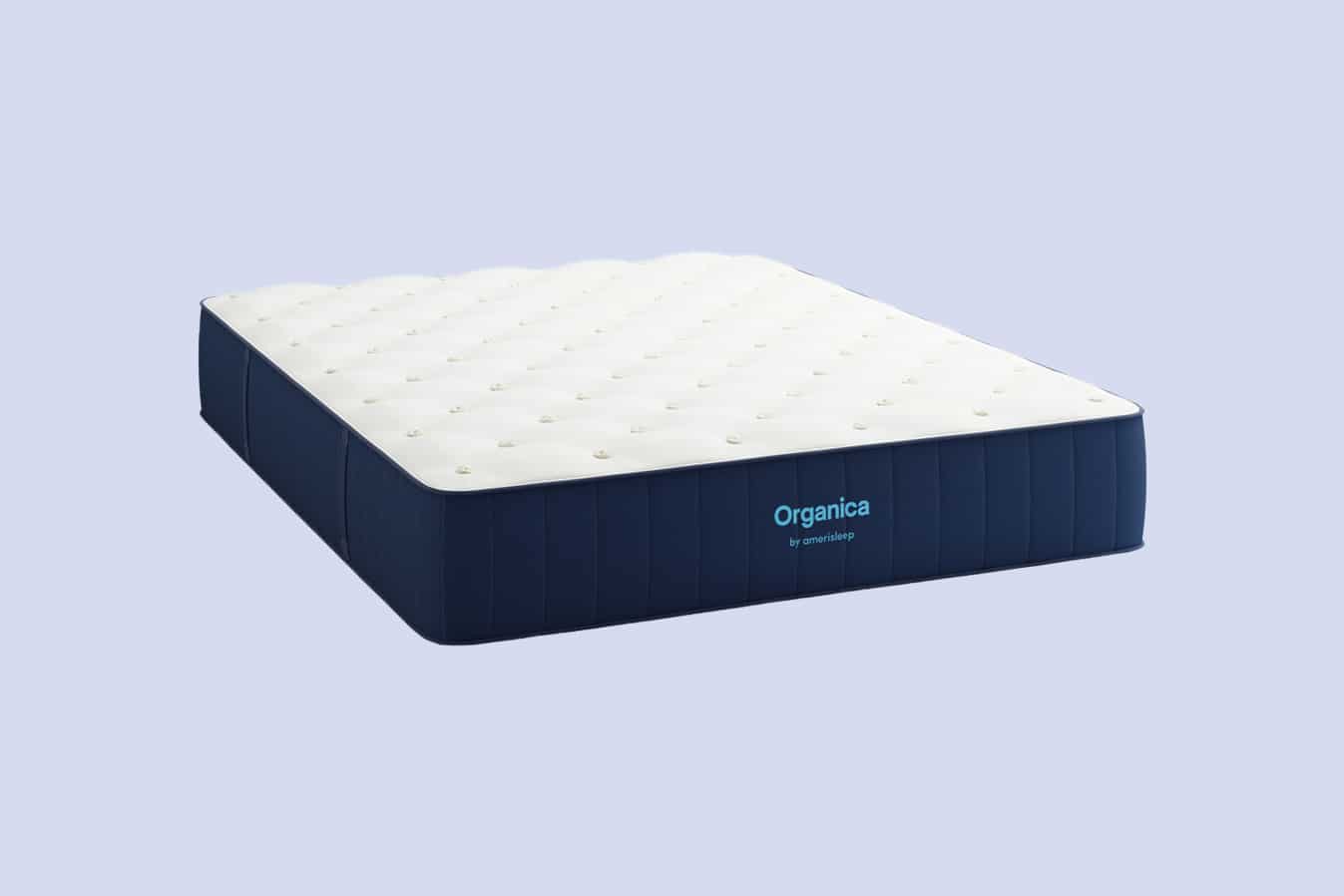 Best Durable and Sustainable Mattress
Organica by Amerisleep®
Price Range

$1199-$2698

Mattress Type

Latex Hybrid

Firmness

5 to 6 out of 10 (Medium)

Availability

All sizes

Warranty

20 Years

Thickness

13 Inches
The Organica by Amerisleep® is our most sustainable and durable option yet. It's natural latex and pocketed coil design helps your mattress last without sagging or feeling unsupportive.
Mattress Highlights
Contains sustainable, high-quality materials
Talalay latex cushions your curves and soothes pain
Reinforced edges prevent sagging
Recommended For
Eco-conscious shoppers
Back pain sufferers
Side, combo, and some back sleepers
Durable mattresses don't have to harm the environment. The Organica by Amerisleep®  contains all types of organic and sustainably produced materials. This way, you can sleep well knowing you've invested in both a durable and conscientious mattress.
The Organica is 13 inches thick with a medium feel, which is a good fit for practically any sleep position. It has a GOTS certified organic cotton cover with needle-tufted rosettes. The rosettes not only look nice but secure your mattress layers and help the bed last longer.
The top layer of the Organica is made from New Zealand Joma Wool®. This high-quality material keeps you cool while cushioning your body.
The Organica features two types of natural latex, Talalay and Dunlop. We use 3 inches of Talalay latex for the Organica's comfort layer. It contours to your curves closely to minimize motion transfer and sinkage. Also, the material is breathable and springy.
At the base of the mattress is 1 inch of Dunlop latex. This durable and firm foam makes a perfect base, preventing wear and sags.
Between the layers of Talalay and Dunlop latex is a pocketed coil unit. Similar to our other hybrid beds, the pocketed coils feature firm edges for proper edge support.
Quick Summary
Sustainable option great for many sleepers
Has a balanced, medium feel
Features organic and sustainably produced materials
How Durable Are Different Types of Mattresses?
The type of mattress you choose directly impacts how long the mattress lasts, along with its price, feel, and other features.
Memory Foam
Approximate lifespan: 8 to 10 years
Memory foam mattresses are cushiony beds known for their excellent pain-relieving properties. They start at a rather affordable price, but you can find countless luxury memory foam beds as well.
Traditional memory foam can get soft or sag quicker than more modern versions. Graphite, plant-based, and gel memory foam mattresses are some of the most durable options. These types of memory foam mattresses are more breathable than standard memory foam as well.
Most memory foam mattresses aren't made from all memory foam. Their bases are typically made from durable polyfoam. These types of high-density foams are supportive and won't sag easily.
Latex
Approximate lifespan: 12 to 15 years
Natural latex mattresses are the most durable options out there, but they aren't the cheapest. They're made from the sap of rubber trees, a renewable resource. A latex foam bed is springy, cooling, and supportive. It soothes pressure and pain but doesn't have the same cushiony feel as memory foam, which may suit your preferences better.
The problem with latex beds is that they often cost $1000 at the minimum. Still, they last longer than other beds, which can ultimately save you money.
Innerspring
Approximate lifespan: 5 to 7 years
Innerspring mattresses are a popular and affordable type of bed. They've been around for ages and are readily available, so many people choose innerspring beds over other options.
Inside innerspring beds are steel coils and a pillow or Euro top comfort layer. The coils add lots of bounce and breathability to your bed while also being supportive for your spine. The issue with them is that the coils aren't always the most durable. They are prone to scraping against each other, losing their resistance, and breaking entirely.
Pillow tops are cushiony toppers sewn over innerspring mattresses. They're typically made from cotton, feathers, down, or polyester. While pillow tops feel like sleeping on a cloud, they're not the most durable. The pillow tops can shift out of place, develop lumps, or go flat.
Hybrid
Approximate lifespan: 5 to 7 years
Hybrid mattresses contain pocketed steel coils and foam comfort layers. In a way, hybrid mattresses are an enhanced variety of innerspring mattresses.
Unlike innerspring mattresses, a hybrid bed must contain a foam comfort layer that's at least 2 to 3 inches thick. If it's any thinner, then it's better described as an innerspring bed. Some hybrid beds feature both comfort layers and pillow tops—like innerspring beds—but this is most common in luxury options.
Also, not all innerspring mattresses contain pocketed coils. On the other hand, hybrid mattresses always contain pocketed coils. This helps with the mattress's motion isolation, support, and longevity.
How to Help Your Mattress Last Longer
Even the most durable mattresses won't last long without proper care. However, taking care of your bed is easy. Choosing a proper mattress foundation and keeping up with maintenance throughout the years are a few ways to make your mattress last longer.
Use the Right Foundation
Your mattress's foundation plays a crucial role in how long it'll last. Using the wrong foundation can cause your bed to sag and go lumpy rapidly, whereas the correct foundation can potentially increase its lifespan.
The right bed foundation will vary based on what type of mattresses you have:
Memory foam, hybrid, latex mattresses pair with slatted or solid foundations, platform beds, and adjustable beds
Innerspring mattresses work with slatted and solid foundations, box springs, platform beds, and adjustable beds
Get a Mattress Protector
One of the most important things to help your bed last is by using a mattress protector. Mattress protectors look like fitted sheets and encase your mattress. They keep your bed safe from bacteria, germs, bed bugs, and allergens.
Most mattress protectors are waterproof, too, to prevent water damage or stains. By keeping your mattress clean with a protector, you ensure your mattress won't get stained or dirty too quickly.
All sorts of mattress protector sizes are available, so you can make sure you choose one that matches your bed.
Clean Your Mattress and Bedding As Needed
Keeping your mattress and bedding clean prevents your mattress from trapping odors or getting discolored.
Here's how often you should wash your different pieces of bedding:
Bed sheets: Once a week
Mattress protector: Once every two months
Pillows: Once every six months
Blankets:  Once every one to two months
You should clean your mattress twice a year.
Since you can't just toss a bed into the washing machine, you'll need to spot clean your bed with a mild detergent and water mixture. After spot cleaning, sprinkle baking soda over the entirety of your mattress's surface. Let it for at least an hour before vacuuming all sides of your bed. It may also be a good idea to move your mattress under direct sunlight to kill any germs.
Of course, if you spill anything or have any accidents, clean your bedding and mattress immediately. The sooner you get to cleaning, the less likely your mattress is to stain.
Rotate or Flip Your Mattress
Another way to extend your mattress's life is by rotating or flipping your mattress every six months. Now, not all mattresses are dual-sided and can be flipped these days, but most mattresses are flippable. All you need to do is rotate your bed 180 degrees. This way, you prevent your mattress from developing a giant indent in it from laying on the same spot.
Due to how we've designed Amerisleep mattresses, they don't need to be flipped or rotated! The foams we use are responsive and durable to prevent sags and indentations.
Signs You Need to Replace Your Mattress
Not all of us remember the exact time and date of when we bought our mattresses. You don't need to either. There are very clear signs when your mattress is worn down and needs to be replaced.
Signs you need to replace your mattress include:
Your bed is yellowing or discolored
Your bed has visible lumps, indents, or soft spots
You can't get comfortable in bed
You wake up frequently at night
You wake up stiff, achy, and fatigued
You sleep more comfortably in other beds

FAQs
What's the most durable hybrid mattress?
A long-lasting hybrid mattress should contain pocketed steel coils and a comfort layer made from memory foam or latex. Foam is less likely to sag than cotton or polyester while pocketing the springs prevents breakage.
The most durable hybrid mattresses are the Amerisleep AS5 Hybrid, Amerisleep AS3 Hybrid, and Organica by Amerisleep®.
What's the most durable memory foam mattress?
When looking for a durable memory foam mattress, make sure its support or base foam makes up at least 50-percent of the bed. Any thinner and your mattress will be prone to premature wear. So if you have a 10-inch firm mattress, the support foam should be no thinner than 5 inches thick.
A few of the most durable memory foam mattresses include the Amerisleep AS1, Amerisleep AS3, and Amerisleep AS5.
Do foam or spring mattresses last longer?
Foam mattresses almost always last longer than spring mattresses. Foam mattresses usually last between 8 to 10 years, whereas spring mattresses only last between 5 to 7 years.
The springs in innerspring and hybrid mattresses wear down faster than foam layers do. So although spring mattresses have excellent airflow, they just don't last as long as foam beds.
Why do mattresses sag?
Mattresses sag from us sleeping on them! Sleeping on a mattress nightly for 10 years will cause it to wear down and eventually sag due to your body weight. After all, we aren't feathers.
Sagging is inevitable with any mattress, regardless of what some brands might push. However, you can stop your mattress from sagging for as long as possible. Prevent sags by rotating your mattress every six months and using the proper foundation for whatever type of mattress you have.
Can a mattress last 20 years?
Some mattresses may last 20 years, but they'll likely be saggy, lumpy, and unsupportive by then. The average mattress lasts around 8 to 10 years, so trying to make a bed last twice as long is difficult.
Your best chance at making a mattress last 20 years is by repairing it as needed throughout the years. Otherwise, you'll spend 10 years or so sleeping on an old and uncomfortable mattress that's past its prime.
Conclusion
When you purchase a durable mattress, you're investing in your sleep quality and comfort. Even the best mattresses don't last forever, but that doesn't mean you have to settle for a bed that'll get saggy and lumpy after a year.
Many mattress brands offer warranties alongside their beds. So, as your durable bed wears down, you can repair or replace it for much less than buying a new one.
---
About the author
April Mayer has a degree in exercise physiology and is a firm believer in the power of a good night's sleep. She spends her days reading, researching, and writing about sleep, and her nights, well, sleeping. April's passion lies in helping others lead more productive lives by helping them get sound, restful sleep every night. April primarily writes about foods and vitamins for better sleep and has written several "better sleep guides" covering a wide variety of topics in her time with Early Bird. She's been a member of the team since March 2020. Additionally, as a sleep expert, April has been featured in various publications including Forbes, Greatist, Real Homes, Thrillist, Tom's Guide, and Eat This, Not That.
View all posts