Amerisleep vs Purple Mattress Reviews & Buyer's Guide
Purple claims their mattresses are better because of scientific evidence.
So the results of this comparison may surprise you...
Information in this post is accurate as of the most recent update (01/08/2022) or where specified below.

Amerisleep and Purple are two of today's leading sleep companies. Since many consumers wind up choosing between the two, we created this guide to make it easy to compare them.
We look at each brand using more than a dozen parameters. Our only goal is to help you make the best, most informed decision possible before buying a new mattress. We're not going to try and pressure you into buying from us.
We did our best to pick the categories we think are most important to consumers. We based our evaluation on what independent, third-party research says people care about. For example, consumers rated how important various comfort features were to them. Respondents listed "targeted back support" (81%), "no sinking" (73%), and "stays cool" (60%) as top concerns.
And we tried not to bias the comparison by only picking categories where we look good, either. (But we can't help it if we look good anyway.)
Don't just take our word for it, though. You be the judge. As you read through these Amerisleep vs Purple reviews, ask yourself if we left any major areas out.
Important features for consumers related to the comfort and support of a mattress.
Amerisleep & Purple Mattress Review
We'll start our comparison by looking at the mattresses from each brand.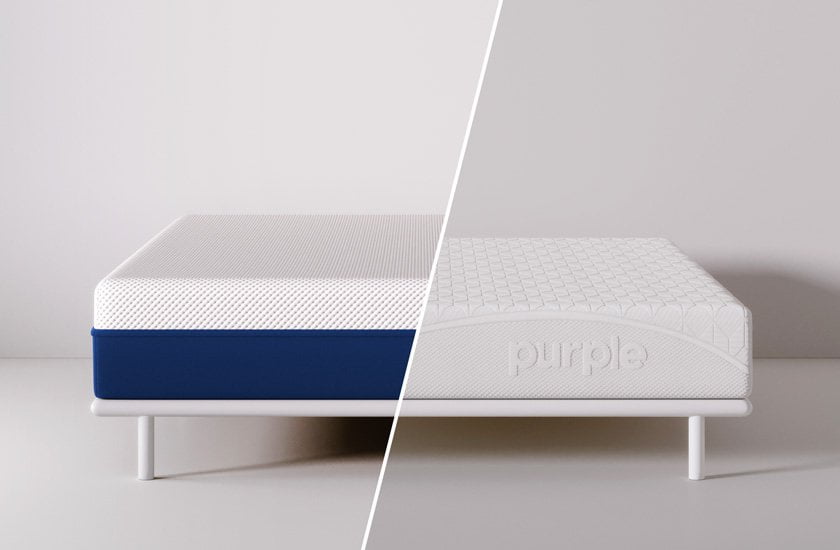 We picked the AS2 to represent Amerisleep. It's one of our most affordable beds with targeted support and pressure relief. Research shows 81% of mattress buyers want this type of support.
We picked the Original Purple Mattress because we feel it shows the best value Purple offers. We think Purple's hybrid mattresses may actually cost more money for worse performance. Here's why:
The Purple Hybrid Mattress starts at $1,699 for a queen. At this price, it comes with a two-inch top layer of their Purple Grid. And if you want to spring for the Purple Hybrid Premier, you can choose between 3 or 4 inches of Purple Grid on top, but it will cost you between $2,299 to $2,999.
For context, the Original Purple Mattress also has two inches of Purple Grid. But it costs $1,149 for a queen mattress. That's more than 30% less than what a similar Purple Hybrid Mattress costs.
But the main "benefit" of the Purple Hybrid and Hybrid Premier is that they use a bottom layer with springs instead of foam. Both the Purple Hybrids and Amerisleep Hybrids contain pocketed coils for better motion transfer, pressure relief, and overall durability. However, the AS3 Hybrid has a responsive Bio-Pur® layer, added edge support, and a weightless feel from buoyant pocketed coils. The Purple simply has one layer of 2-inch thick Purple Grid, then 2 layers of transition foam around the pocketed coil layer.
The average innerspring bed gets 65% customer satisfaction. And the average memory foam bed gets 80% customer satisfaction. That means memory foam rates a full 15% points higher.
Based on this data, we think the Original is actually Purple's best value. Purple's newer beds come at a premium cost. Yet, the "upgraded" materials used generally receive lower customer satisfaction scores.
So, to make this guide as fair as possible, we chose the Original Purple Mattress.


The Amerisleep AS2 Vs The Original Purple Mattress
In the table below, the AS2 receives a positive score in five out of five categories (100%). The Original Purple only gets a one out of five (20%).
The AS2 beats the Original Purple in four categories from mattress depth to support. Although both mattresses get positive marks for keeping users cool, the Original Purple costs $170 more than the Amerisleep AS2 which offers the best price and value. (Prices were for the queen size from each brand.)
Amerisleep AS2
The Original Purple Mattress
Target Cushion and Support for Sensitive Areas
1
# of Overall Support Zones
Amerisleep & Purple Mattress Review:
The Science
Much of Purple's marketing focuses on the supposed scientific support for their materials. They claim their beds are "Scientifically engineered…" They also argue a Purple mattress is "Science you can sleep on." 1
But during our research, we did not find a single reference to a peer-reviewed study about Purple. Given how much Purple uses science to sell their beds, the lack of these references is troubling.
In the table below, the AS2 receives a positive score in six out of seven categories (86%). The Original Purple only gets a two out of seven (29%).
During our research, we did not find a single reference to a peer-reviewed study about Purple.
Best Memory Foam Mattress for Back Pain2
Sleep Awards Winner3
Best Mattress for Back Pain of 20224
Amerisleep & Purple Mattress Review: The Companies
Now, let us focus on the brands behind the products and compare Purple and Amerisleep as companies. In the comparison chart below, Amerisleep receives a positive score in all six categories (100%). Purple only scores one out of six (16.7%).
Risk-free trial
Both Amerisleep and Purple get positive marks for offering a 100-night trial. Beyond that though, Amerisleep beats Purple in the five other categories.
Customer reviews
Unbiased reviews from real customers are the best way to judge a company. And Amerisleep has a distinct advantage over Purple in this category.
Nearly 98% of Amerisleep customers rate us three or more stars5. Only 91% of Purple customers rate them three or more stars6.
Number of mattress models
Amerisleep also has more mattress models and types to choose from—we carry memory foam, latex foam, and hybrid mattresses. This matters because research shows people vary in the support they need to sleep their best7. To quote the study, "We find that optimal mattress firmness varies among individuals." Things like body type and sleep position can determine whether you need a bed that's firm, soft, or in between.
Amerisleep has ten models, ranging from firm to soft. Purple only has five. That means Amerisleep gives customers more ways to find the perfect bed.
Product warranty duration
Amerisleep also stands behind its mattresses with a better warranty than Purple. Amerisleep protects its customers for twice as long by offering 20 years of coverage. Customers are eligible for a full mattress replacement within the first decade. Over the second decade, the warranty provides prorated coverage. Purple only offers 10 years of warranty coverage.
Product warranty standards
Amerisleep's warranty also offers better coverage. The warranty covers any sagging deeper than 0.75 inches. Purple's warranty doesn't cover you until sagging reaches a full inch.
Mattresses that sag over time can force your body out of alignment. And sagging can cause painful pressure points. So consumers should look for a warranty that allows for as little sagging as possible.
Track record & years in business
Amerisleep also has a longer track record of success than Purple. Amerisleep has been in business for 15 years, beginning in 2006. The team behind Purple invented their patented machine in 2013. But Purple the company did not start until 2015 — just 6 years ago.
Amerisleep AS2
The Original Purple Mattress
98%

of Amerisleep Customer Rate
3+ Stars out of 5 on Our Site5
91%

of Purple Customer Rate
3+ Stars out of 5 on Their Site6
# of Mattress Models
(Firmness/ Softness Options)
Amerisleep & Purple Review:
Sustainability
Many consumers prefer to support businesses that make it their mission to protect the environment and produce eco-friendly products. So the final comparison we will make between Amerisleep and Purple regards sustainability.
In the table below, Amerisleep earns a positive score in both categories (100%). Purple only hits one out of two (50%).
Both Amerisleep and Purple are CertiPUR-US® certified, meaning both companies manufacture their mattresses without harmful chemicals like formaldehyde and heavy metals like mercury or lead. A CertiPUR-US® certification also ensures a product is low in volatile organic compounds (VOCs), so these mattresses are less likely to off-gas or have that "new mattress" smell.
When gauging sustainability, we also looked at the materials in both Amerisleep and Purple mattresses, and only Amerisleep uses plant-based materials in their mattresses. Purple manufactures their mattresses with hyper-elastic polymer and poly-foam. Amerisleep uses a combination of plant-based memory foam and poly-foam to deliver healthier sleep.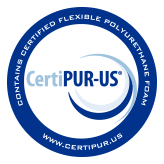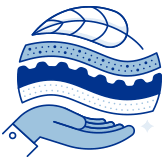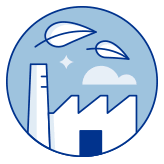 Eco-Friendly Plant-Based
Foam
Amerisleep & Purple Comparison:
Conclusion
In this 13-point comparison, Amerisleep beats or ties Purple in every category.
Amerisleep gets a total score of 13/13 (100%). Purple only scores 3/13 (23%)
Based on this comparison, Amerisleep is the clear winner—we offer more mattress models, price our beds more affordably, use plant-based materials, provide a better warranty, and have been in business nearly a decade longer.
At the end of the day, however, we ultimately want you to be the winner. That means getting a good night's sleep, so you can always be at your best.
We want you to wake up refreshed every morning and feel energized each day. And we want you to be able to relax in comfort when you wind down each evening.
However, that only happens if you have the right mattress.
So while we hope you will get one from us, please promise that you will get one somewhere. Even if you decide to choose another brand, a good night's sleep is too important to put off for another day.
And if you are interested in an Amerisleep, we invite you to see which of our five memory foam mattresses and three hybrid mattresses is right for you. You might even like our all-natural latex Organica mattress or our cooling Chill bed.
Order today and you'll be sleeping better in a week or less. Backed by our 100-night trial with free returns.
Order Now
The Mattresses
Amerisleep AS2
The Original Purple Mattress
Target Cushion and Support for Sensitive Areas
# of Overall Support Zones
The Companies
Amerisleep
Purple
98%

of Amerisleep Customer Rate
3+ Stars out of 5 on Our Site5
91%

of Purple Customer Rate
3+ Stars out of 5 an Their Site6
# of Mattress Models
(Firmness/ Softness Options)
10
5
Sustainability
Amerisleep
Purple
Eco-Friendly Plant-Based
Foam
Frequently Asked Questions
Do Amerisleep mattresses sleep cool?
All of our Amerisleep mattresses are designed to sleep cool and prevent night sweats, unlike traditional memory foam. We build our beds with advanced open-cell Bio-Pur® and a lightweight, breathable cover. Plus, our AS2 features precision-cut cooling channels to wick away hot air and keep you sleeping at a comfortable temperature.
Hot sleepers may also like Purple mattresses, too. Purple's beds do a relatively good job preventing night sweats because they have a grid-shaped comfort layer. The open design of the Purple Grid allows hot air to flow right through the stretchy cover and out of the mattress.
If you need a mattress to help you achieve a cooler, more comfortable sleep, both the AS2 and the Original Purple are excellent options.
How responsive is Amerisleep's foam?
A major complaint with memory foam is uncomfortable sinkage, and this is primarily due to some memory foam's lack of responsiveness. You can determine a foam's responsiveness by conducting the handprint test—simply press your hand into the mattress and see how long the bed holds the imprint. Most memory foam will revert back to its original shape in about 20 to 30 seconds.
We've engineered our memory foam mattresses to minimize this problem. Our Bio-Pur® memory foam is partially plant-based, making it significantly more responsive than traditional memory foam. In fact, our foam layers bounce back to their original shape in only a few seconds. You'll never feel like you're sinking or "stuck" in our Bio-Pur® comfort layers.
Purple designed their mattresses without memory foam to avoid this particular problem. The Purple Grid is made of a rubber-like material called hyper-elastic polymer, so it flexes under your weight and quickly adapts back to its original shape when you move or get out of bed.
In short, both options offer ample responsiveness.
Do Amerisleep mattresses relieve pressure?
While Purple markets their beds as offering "No-Pressure Support," our Amerisleep mattresses can also offer a weightless sleeping experience.
Both our memory foam and hybrid models are notably pressure-relieving since they contain contouring memory foam and, in all of the mattresses except the AS1, zoned support technology. Bio-Pur® is designed to alleviate aches and pains and provide a weightless sleep experience. The HIVE® technology and pocketed coils within our mattresses offer extra pressure relief for the shoulders and hips—two areas prone to pain, especially for side sleepers. If you need a mattress to relieve pressure or back pain, our mattresses are an excellent choice.
And ultimately, Purple's mattresses offer "No-Pressure Support" the same way memory foam does—by contouring to your body and distributing your weight evenly across the mattress. So while their beds sound unique and different, it's mostly marketing.
How well do Amerisleep mattresses isolate motion?
Both Amerisleep and Purple mattresses isolate motion pretty well. The Purple Grid acts a lot like memory foam as it adapts to each sleeper's movement and prevents motion from rippling across the mattress. Our Bio-Pur® also responds to individual movement, so it doesn't transfer motion across the bed. And while both Amerisleep and Purple offer hybrids, both brands use pocketed coils that move independently of one another to hinder motion transfer.
If you share the mattress with a restless partner, Purple or Amerisleep's mattresses can work for you.
Why is Amerisleep better than Purple?
Amerisleep mattresses are better than Purple beds for a variety of reasons—they're more eco-friendly, they have better options for different sleep styles, they receive better ratings, they come with a better warranty, and they're built with more durable materials.
Purple is a relatively new brand and for years they only sold one mattress model, so it's hard to gauge the overall durability of their mattresses, too. Most reviews of their products are from new customers—how do customers that have owned their Purple for five or six years feel about their bed? Amerisleep has been around for over a decade, and our beds are shown to last. Plus, we offer an industry-leading 20-year warranty to ensure you're covered.
Who would enjoy Amerisleep mattresses the most?
Amerisleep designs each of their mattresses to suit different sleep needs, so really, anybody can find a comfortable mattress with Amerisleep. The AS2, in particular, is recommended for back, stomach, and heavier sleepers. But with eight mattress models in total, the Amerisleep lineup has a perfect fit for your individual needs.
Purple offers four mattress models now, but they aren't necessarily tailored to different sleep needs, and the recommendations on their website don't offer a ton of clarity.
The Original Purple and the Purple Hybrid are labeled as medium but described in most reviews as medium-firm, so these beds are most popular amongst people with a preference for a firmer mattress. Their Hybrid Premier is available with either a 3- or 4-inch Purple Grid—the 3-inch Purple Grid offers a medium feel while the 4-inch grid provides a little more comfort. However, these hybrids don't necessarily appeal to sleepers who want a cushioning bed, as the grid retains its rubbery firmness regardless of how thick it is.
While Purple mattresses appeal to some sleepers, they don't carry options for everybody. When you shop with Amerisleep, however, you can find a model to suit any particular sleep needs.
Are Amerisleep mattresses bouncy?
Amerisleep offers memory foam and hybrid mattresses with the AS3 and AS5 available as both. Amerisleep's memory foam models are intentionally designed without bounce, while still delivering responsiveness. If you prefer a bouncy bed, you'll enjoy the AS3 or AS5 Hybrid because it contains responsive pocketed coils.
All Purple mattresses have notable bounce, even the Original Purple model without the innerspring coils. One of the main advertised benefits of the Purple mattress is its bouncy responsiveness, as Purple promises their mattresses will keep sleepers lifted and comfy.
Does the Amerisleep mattress offer edge support?
Amerisleep mattresses offer relatively good edge support. As you might expect, the firmer models have more edge support than our softer beds. But even in our softer beds, you can still feel the poly-foam support layers holding you up—you may just feel a bit of compression through the comfort layer. Our Amerisleep hybrid mattresses are designed with edge support in mind. In these beds, we include a foam edging around the pocketed coil layer to reinforce the sides of the mattress.
Purple designs their mattresses with reinforced edges, too. Purple includes a foam border around all of their mattress models to keep the sides of the bed supported.
1 Purple posts videos from a number of their own tests on their website: https://purple.com/mattresses/science. But during our research, we could not find references for any third-party, peer-reviewed studies.
2 "The Best Memory Foam Mattresses" Healthline, Updated 12/4/2020, Retrieved 12/21/2020.
3 "The 2019 Men's Health Sleep Awards" Men's Health, Published 3/28/2019, Retrieved 11/25/2020.
4 "The 8 Best Mattresses for Back Pain of 2022" Verywell Health, Updated 12/10/2020, Retrieved 01/08/2022.
5 Based on reviews on all mattress product pages at https://amerisleep.com as of 08, January 2022 and verified by a third-party.
6 Based on reviews at https://purple.com/mattresses/reviews as of 08 January, 2022.
7 Hogan, S. O., Edinger, J. D., Bieler, G. S., and Krystal, A., D. (2011). Choosing the best mattress: An experiment in testing whether individuals choose a bed that leads to improved sleep (RTI Press publication No. RR-0016-1108). Research Triangle Park, NC: RTI Press.