Deciding on the right bed size is a prerequisite to a good night's sleep. If you are a single sleeper, both queen and twin XL mattress sizes may be suitable for you, depending on how you sleep and the space available in your room. The queen is 22 inches wider than a twin XL bed, and this difference in size makes a queen eligible to be categorized as a couple bed.
A queen size bed is perfect for a couple who like to sleep close together, but for couples who enjoy their personal sleeping space—a queen size may not be spacious enough. But it is one of the most spacious and comfortable beds for a single sleeper.
How Big is a Queen Size Mattress?
A queen size mattress measures at 60 inches by 80 inches and is one of the popular couple beds amongst the standard bed sizes. Though it may not be big enough to accommodate children, it serves the purpose of couples who don't mind 30 inches by 80 inches each of personal space.
The queen size is the most popular bed size because it suits both individual sleepers and couples. It may be a good fit for a master bedroom or a guest room. For couples who don't have a large master bedroom to accommodate a king or a California king sized bed, a queen size bed fits the bill perfectly.
A queen mattress is also suitable for a single person who likes to spread out in their sleep. If you are a combination sleeper who likes to keep changing positions from side to back and vice-versa, sleeping on a queen will give you the luxury to change positions without the fear of rolling off the bed.
A queen bed is a good option for single adults, provided they have enough space in their room left to walk around and add furniture like dressers, side tables, and floor lamps if they want to. The general rule of thumb is to leave 2 feet of space on all three sides of the bed—for a more luxurious look and feel, you may leave 3 feet of space on all three sides.
Prices of our Amerisleep Queen Size Mattresses
Other Available Options in this Category
The queen sized mattress is a versatile bed and it has some variations such as the split queen and Olympic queen.
Split Queen
A split queen bed gives you the benefit of having your preferred mattress type on your side of the bed. A standard queen size is split into an exact half, letting both sleepers enjoy 30 inches by 80 inches of sleeping space on their favored mattress type. Every individual is different and the partners in a couple may each prefer a different type of mattress to feel comfortable. Their body types and sleeping positions may be different, leading to a different choice of mattress for optimal comfort.
Olympic Queen
An Olympic queen bed offers you 6 more inches of extra space than a standard queen. Measuring at 66 inches by 80 inches, an Olympic queen size mattress is a good fit for a couple who don't have a big bedroom to accommodate a king or a California king.
The Olympic queen size will conveniently fit into any room big enough for a standard queen bed while allowing the sleepers extra space on the bed. The Olympic queen is not a standard size, making it difficult to find one—however, it is common in RVs and mobile homes.
What is a Twin XL Size?
A Twin XL size mattress also has sufficient space for a single sleeper who does not like to sprawl at bedtime. Measuring at 38 inches by 80 inches, a twin XL is a decent size for a single sleeper who does not have enough space in the room for a queen bed.
A twin XL is a good fit in studio apartments where residents have to optimize their space. Sometimes a twin XL can also be used in a guest bedroom or a smaller spare room to accommodate extra guests.
Categorized as single beds, twin XL size beds are also commonly found in dorm rooms or shared adult bedrooms. Sometimes, twin XLs may be used as a child's bed too, because it has enough length to accommodate a growing teenager.
Two twin XL beds put together side by side make for a king bed. If you have more guests, then putting twin XL beds in your guest room may be a good option to provide them with a comfortable sleeping space.
Prices of our Amerisleep Twin XL Size Mattresses
The twin XL is a common standard size and there is a variation in this category of single beds.
Twin
Measuring at 38 inches by 75 inches, the twin mattress is the smallest amongst standard sized beds. It is 5 inches shorter in length than the twin XL. Used as single beds, the twin beds are a perfect fit for children's rooms.
If you have more than one child, using the bunk bed format will optimize your space. Bunk beds are commonly found in twin sizes. They make the children's room look exciting while making room for more play space for children. Bunk beds are very popular amongst children because they like the idea of climbing up the ladder or stairs.

The standard twin may be used as an adult bed too, in case of a space crunch. If you are a single sleeper living in a studio apartment, a twin size mattress may serve your purpose. Sometimes they may be used in shared adult bedrooms or college dorm rooms.
See our twin vs twin XL mattress guide for more information about the two distinct sizes.
Best Amerisleep Mattresses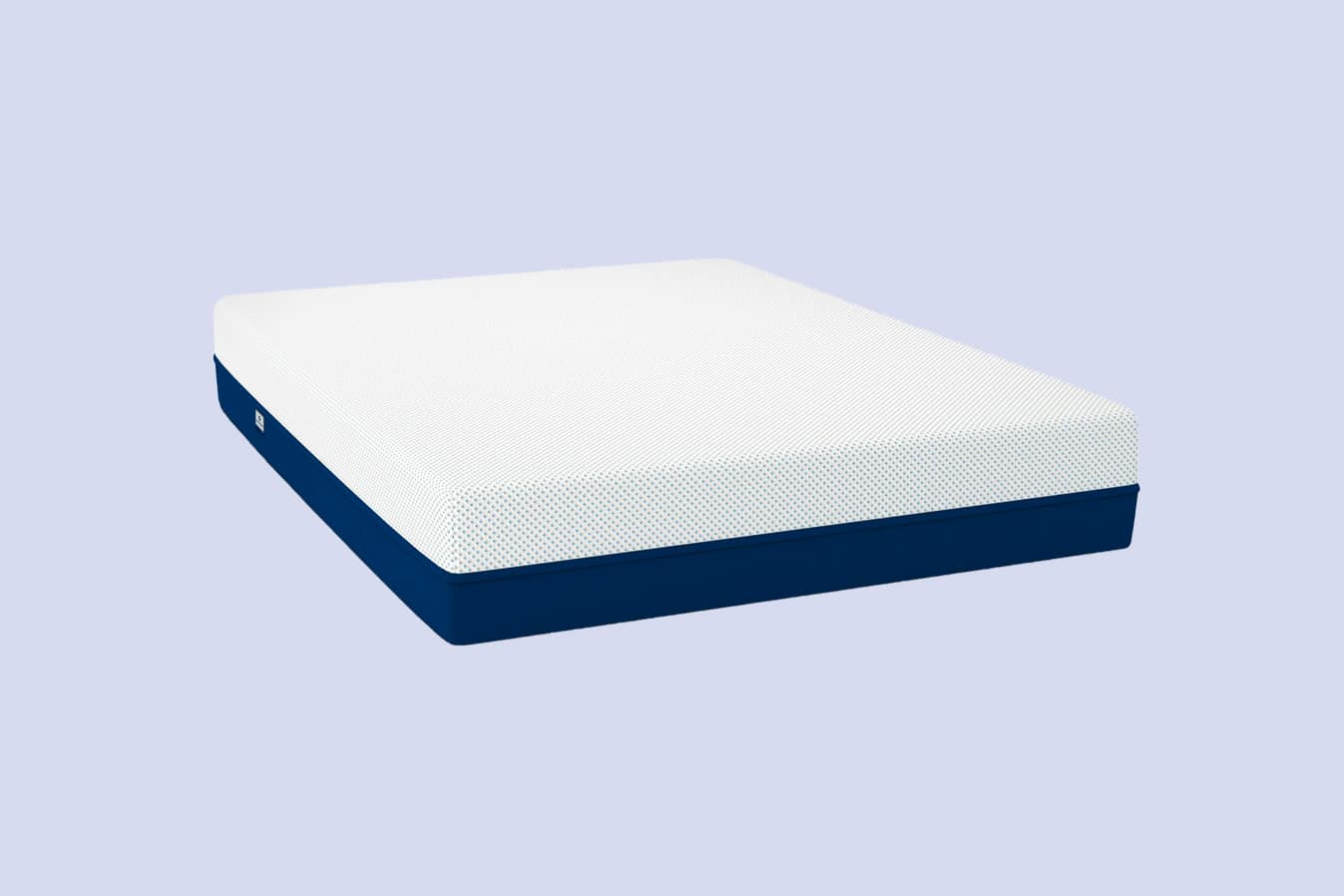 Best Mattress Overall
Amerisleep AS3
Price Range

$1149 to $2398

Mattress Type

Memory Foam

Firmness

5 to 6 out of 10 (Medium)

Availability

All sizes

Warranty

20 Years

Thickness

12 Inches
Difference Between a Queen and Twin XL
The queen and twin XL size mattresses both offer the same length, but there is a difference of 22 inches in their breadth. While both sizes can be used as single beds, only the queen may be used as a couple bed.
| Parameters | Queen | Twin XL |
| --- | --- | --- |
| Length | 80 inches (203.2 cm) | 80 inches (203.2 cm) |
| Width | 60 inches (152.4) | 38 inches (96.52) |
| Recommended Room Size | 10 feet by 10 feet (304.8 cm by 304.8 cm) | 7 feet by 10 feet (213.3 cm by 304.8 cm) |
| Room Preference | Smaller Master Bedroom, Guest Room | Guest Room, Children's Room |
| Benefits | Serves as a spacious single bed and a cozy couple bed | Lightweight and easy to carry |
| Drawbacks | May be uncomfortable for a couple who enjoy their personal sleeping space | Too small to accommodate a couple, maybe difficult for two big kids to sleep in as well |
| Price Range | $900-$3000 | $400-$2000 |
More Factors To Consider
Buying a mattress is like making an investment in your health. Getting the right size mattress is important for securing a good night's sleep. There are some factors such as your bedroom's room, budget, and number of sleepers that may influence your decision when deciding on the best mattress. Prioritizing these factors will make your decision easier.
Bedroom Area
Going by the general rule of thumb, you may leave 2 feet of space on all three sides of the bed. Moreover, if you want to add furniture such as dressers, bedside tables, and floor lamps, you will need to leave room for these, while keeping in mind that you still have walking space in your room after putting the bed and adding all the furniture you want. A clutter-free environment is important for a rejuvenating sleep.
If you put a big bed in a small room cluttered with a lot of furniture, the overcrowding may lead to sleep disruptions. Be mindful of the area available in your room while deciding on the size of your bed.
If you are a single sleeper, a queen will be comfortable for you, but if space and budget are a constraint, then you may opt for the twin XL.
Budget
A queen size mattress is more expensive than its twin XL counterpart. If you are on a budget and you are not a single sleeper, then it may be wise to go for a queen size of a different brand that may suit your budget. But if you are a single sleeper on a budget, then a twin XL size may be your preferred choice of bed.
Number of Sleepers
If you are a single sleeper, then depending on the area of your room and budget you may choose either a queen or a twin XL size mattress. But if you are a couple, then anything smaller than a queen may not be best for a restful sleep.
Other Standard Sizes
If a queen or a twin xl size mattress is not your fit, then there are other mattress sizes for you to choose from such as the full, full xl, king and California king.
Full or Double
Contrary to its name, a full bed or a double bed may not be comfortable for two people to sleep on. At most, a full size mattress may accommodate a child along with an adult, but it will not be a comfortable option for two adults. A full mattress is commonly used in children's rooms, guest rooms, spare rooms or college dorms. Full beds are also available in bunk bed format, making them an exciting option for children.
Full XL or Double XL
The full XL or double XL size is 5 inches longer than a full. The extra length is perfect for growing teenagers or tall adults. The full XL size is not very commonly available, but there are some mattress manufacturers who have this size readily available with them.
King or Eastern King
The standard king is a perfect size for a couple and it may accommodate children who want to sleep in with parents sometimes. King size mattresses are a perfect fit for a large master bedroom, and they also come as split versions.
In a split king mattress, the king size is split into two exact halves allowing each sleeper to enjoy 38 inches by 80 inches (the size of a twin XL) of sleeping space on their side of the bed. This option gives partners the opportunity to choose their preferred mattress type on their side of the bed.
California King
The California king size mattress is the longest of the standard sizes. It is 4 inches longer than the king and 4 inches narrower. The extra legroom makes a California king bed the perfect option for tall couples and this size also has a split Cal king version to it—allowing each partner to choose their preferred mattress type on their side of the bed.
FAQs
Is a twin XL a good size for an adult bed?
The twin XL mattress is extra long compared to the twin. It is 5 inches longer than the twin making it the perfect size for tall people.
What is the best mattress size for children?
Depending on the age of the child, a twin, twin XL or full may be suitable for children. If you are buying a mattress for teenagers, a twin XL with its extra 5 inches in length may be a better fit for their growing age.
Conclusion
While these are a host of other factors that matter when buying a mattress, deciding on the right size for yourself comes foremost. Once you know the perfect mattress size which suits you, or your family's needs you may proceed with your research about which mattress type is best suited to you.
---
About the author
Geoff McKinnen is a writer focusing mainly on the healthcare industry and has written articles on everything from foods to help you lose weight to the connection between Alzheimer's and sleep. Geoff's passionate about helping readers improve their well-being to lead happier lives. Outside of work, Geoff enjoys cycling and hiking and believes that by leading a healthy lifestyle, he can help others do the same.
View all posts