A full size mattress is smaller in length and width than a king size mattress. The king mattress is at the largest end of the spectrum of standard mattress sizes, while a full is somewhere around the other end of the spectrum.
The full size mattress is also known as a double mattress, but ironically it does not have enough sleeping space for two adults.
If you are part of a couple, a full size will not give enough space for two sleepers. A king bed will better serve that purpose. But if you don't have to share a mattress, a larger bed (like the king size) with a huge sleeping surface will be too much.
Instead of a huge bed that you don't need,  utilize the space in your bedroom to keep some furniture. A full size bed is good for single sleepers who don't require extra space, and is best suited for a guest bedroom or smaller rooms— a king size suits the master bedroom.
Difference Between King and Full Mattresses
These two different mattress sizes cater to different needs of sleepers. While one of them is good as a bed for single adults, the other is meant for couples. The full is 22 inches narrower and five inches shorter than the king size bed.
| Parameters | King Size Mattress | Full Size Mattress |
| --- | --- | --- |
| Breadth | 76 inches | 54 inches |
| Length | 80 inches | 75 inches |
| Recommended Room Size | 12 foot by 12 foot | 10 foot by 12 foot |
| Advantages | Enough space for a couple—can accommodate children if they want to cuddle up with parents on some days | Moderately priced and is light to carry, if you move often |
| Disadvantages | Expensive and heavy to carry | Does not have enough space for couples; sometimes taller individuals may find it uncomfortable |
Best King and Full Mattresses from Amerisleep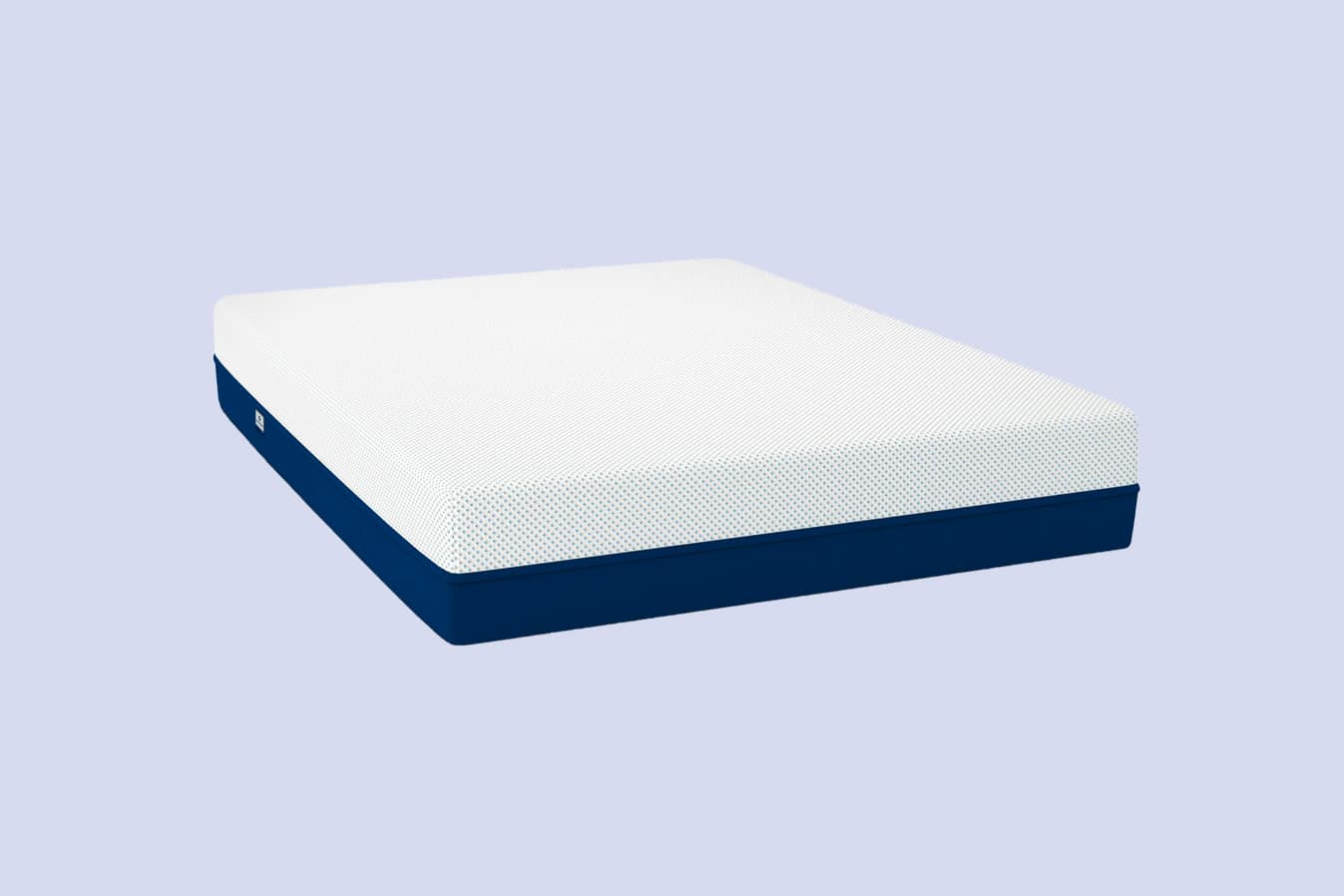 Best Mattress Overall
Amerisleep AS3
Price Range

$1149 to $2398

Mattress Type

Memory Foam

Firmness

5 to 6 out of 10 (Medium)

Availability

All sizes

Warranty

20 Years

Thickness

12 Inches
Customization Within Sizes
As late as the 1940s, Americans were sleeping mainly on twin and full size mattresses. These full size beds also known as double beds were used as couple beds, before the emergence of the standard king and queen size mattresses.
It was later in the 1950s that the king and queen-size beds became popular among consumers. They started feeling the need for larger beds.
The average height and weight of Americans were growing during this stage, triggering the need for larger beds. Post World War II, the country witnessed an economic boom, enhancing the buying power of Americans. They needed larger sized beds, like the king and queen size to furnish big bedrooms in their sprawling homes in the suburbs.
Gradually, full beds lost their place from the category of "couple" beds and are today considered a good option for teenagers and individual sleepers. You can often comfortably co-sleep with a child or pet on a full bed, too. The full size is commonly used as the bottom bed in some bunk beds and is often seen in dorm rooms. If you have more than one child, this is a good option for space management and makes the kids' bedroom exciting too.

Both of these standard-sized beds, the king and full, can be customized to suit different sleeper needs. They come in different variations but are still easily available as standard sizes in the market.
Split King
The standard king size—also known as the eastern king—is split in half allowing each sleeper to enjoy 38 inches of space, and a mattress of their preference on their side of the bed. It's like putting two twin XL size mattresses together. Split kings are the best mattresses for couples who have different sleeping positions and prefer a different kind of mattress to suit their specific needs.
California King
The area of a California king is similar to a king, but it's extra long and narrower. The California king gains 4 inches in length and loses 4 inches in width, as compared to the king. Measuring 72 inches by 84 inches, the California king is the longest available standard size bed and is best suited for tall couples. It has enough space to accommodate children if they want to sleep with their parents.
See also:
Split California King
The standard California king size is split in half allowing each sleeper to enjoy 36 inches of space and a mattress of their choice on their side of the bed. This size is suitable for tall couples with different sleeping positions.
Full XL
This size is suitable for taller individuals because it is five inches longer than the regular full size bed. Measuring 54 inches by 80 inches the Full XL is suitable for teenagers and tall individuals. It may have enough space to accommodate a child.
Pricing of Mattresses
When shopping for the best mattress, there are a lot of factors that influence your purchase—price is one of them.
While full size mattresses are available in the  $250- $2500 range, a king size mattress is found in the $600- $10000 range.
Pricing of Our Amerisleep Mattresses in King Size
Pricing of Our Amerisleep Mattresses in Full Size
Other Available Standard Sizes
If the king size or the full size bed doesn't serve your purpose, there are a lot of other easily available standard sizes in the market.
| Mattress Size | Mattress Dimension | Recommended Room Size |
| --- | --- | --- |
| Twin | 38 inches by 75 inches | 10 foot by 10 foot |
| Twin XL | 38 inches by 80 inches | 10 foot by 10 foot |
| Queen | 60 inches by 80 inches | 10 foot by 10 foot |
More Mattress Size Comparison Guides
Debating between two other mattress sizes and unsure which one is the best? We have a number of guides that contrast different mattress sizes.
FAQs
Can a full size mattress accommodate a couple?
A full size bed measuring 54 inches by 75 inches will not be comfortable for a couple, though it can technically give two adults a place to sleep in a pinch. But while two adults can fit on a full mattress, the space crunch will lead to sleep disruptions and a poor night's sleep. A full bed is perfect for a teenager or an adult sleeping alone. It may accommodate an adult and a kid.
What is the difference between a King and a California king size mattress?
Both have the same area, except the California king is 4 inches longer and 4 inches narrower than the standard king. The extra length in a California king size bed makes it a good option for taller individuals.
Conclusion
The king size and the full size beds cater to different target groups—choose the best mattress depending upon your needs. If you are looking for a larger bed for the master bedroom, then full size will not be a good option, rather, a king size bed will be the better choice. But if you are looking for a spare bed in your guest room, or for a bed for the kids' room, a full size bed will be your best option.
---
About the author
April Mayer is a sleep expert and writer with a degree in exercise physiology. She has dedicated her career to exploring the relationship between sleep and productivity. Her insightful articles, such as "The Surprising Way Your Mood Might Be Messing With Your Productivity" and "Wake Up to More Productive Mornings," have been featured in reputable publications like Forbes, Greatist, Real Homes, Thrillist, Tom's Guide, and Eat This, Not That. With a passion for helping others lead more productive lives through restful sleep, April offers valuable expertise on foods and vitamins for better sleep. As a trusted member of the Early Bird team since March 2020, she continues to provide informative and well-researched content.
View all posts