When on the lookout for a new mattress, consider the room size and the remaining amount of space for furniture. Full and queen size mattresses are both excellent options for master bedrooms, but which is the best mattress size for you? We provide information on the pros and cons of full and queen size mattresses.
What is Full Size?
A full size mattress, or double bed, measures 54 inches by 75 inches. Full sized beds are the same length as a twin size, but wider, with extra space to stretch out. Full size mattresses are perfect for teenagers and single adults. Families with more than one child may find a bunk bed frame a great option—bunk beds can accommodate twin and full mattress sizes.
Pros
Great option for teenagers and single adults
Less expensive
Easier to move
Great for smaller rooms
Cons
What is Queen Size?
A queen size mattress is 60 inches by 80 inches and is one of the most popular mattress sizes among single adults. Queen beds provide more room to get comfy and are an excellent choice for combination sleepers, who toss and turn regularly at night.
Pros
Great for single adults
Good choice for couples
Ideal for guest rooms
Cons
Difficult to move
May feel too small for some couples
Higher price tag
Best Amerisleep Full and Queen Mattresses
Quick Guide: A 30-Second Summary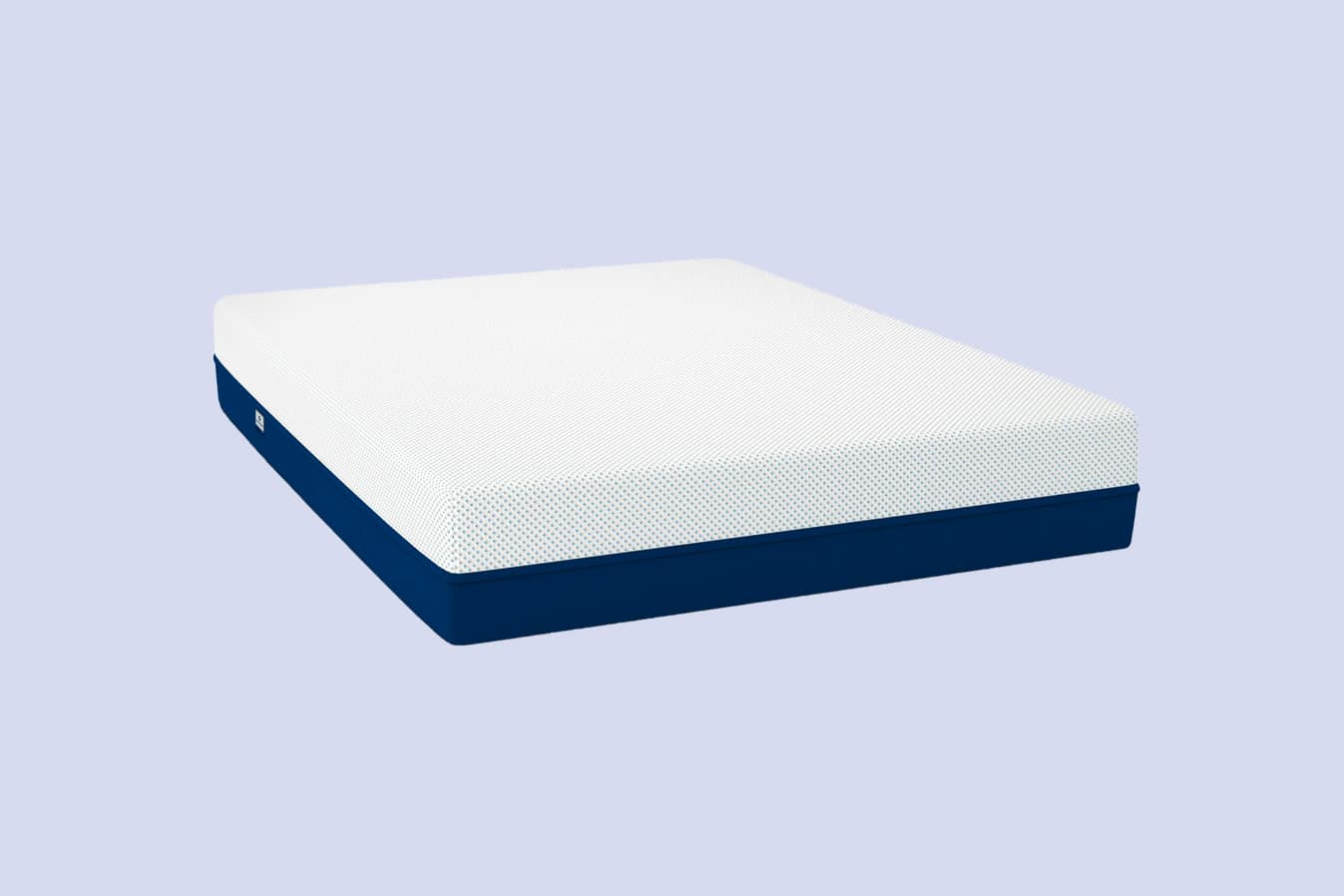 Best Mattress Overall
Amerisleep AS3
Price Range

$1049 to $2198

Mattress Type

Memory Foam

Firmness

5 to 6 out of 10 (Medium)

Availability

All sizes

Warranty

20 Years

Thickness

12 Inches
Mattress Highlights
Surface stays cool even with a partner
Hug-like memory foam lowers pressure
Five zones of targeted support for
Recommended For
Most sleeping styles
Solo sleepers and couples sharing
Hot sleepers
Full Size Mattress Pricing
Full size mattresses are great for single sleepers on a tighter budget, as these beds are more affordable than queens. Couples, on the other hand, are going to want to splurge for a queen. We don't recommend couples opt for fulls because they don't offer enough sleeping space for two people, so while you can save money by choosing a full over a queen, you'll be paying the price in poor sleep.
A full size mattress can cost anywhere between $250 to $2500, but you can usually find a high-quality full mattress for $700 to $1,000. Budget beds are great for short-term use, but if you're buying a mattress to last you for years to come, you'll want to invest in a more durable bed.
Below, we provide a breakdown of our Amerisleep mattresses in full sizes:
Queen Size Mattress Pricing
Queen mattresses can cost as little as $300 or as much as $5,000. Luxury mattress brands often charge more for their high-tech beds, but you can usually find all you need for comfortable sleep in a mattress less than $1,500.
Below, we offer a breakdown of our Amerisleep mattresses in queen sizes.
Recommended Room Size for Full and Queen Size Mattresses
Apart from pricing, another important thing to consider when deciding between these two mattresses sizes is the dimensions of your bedroom.  Even if your budget allows for the largest mattress you can find, the bed needs to fit comfortably within your living space.
A good rule of thumb is to allow for five feet of room at the end of the bed to save space for other bedroom furniture and two feet on either side of the bed for adequate walking space. Don't forget to account for your bed frame, as well. Larger bedframes can tack a few inches on all sides of the mattress and take up extra space.

Before making a final purchase, grab a tape measure and gather the dimensions of your bedroom. You can also use certain apps to help you get a visual of how you could decorate your bedroom with your potential new mattress.
We recommend full mattresses in rooms at least 10 foot by 12 foot, and queen size mattresses for rooms greater than 10 foot by 14 foot.
Other Mattress Sizes
If you find a full size or queen size bed is just not for you, we've listed other available standard sizes, including twin, twin XL, king, and California king.
Twin Size
A twin size mattress measures 38 inches by 75 inches—the smallest standard mattress size available. Twin beds are perfect for children and adults with limited living space.
Twin XL Size
A twin XL mattress is 38 inches by 80 inches, the same as a twin, but with an extra length of 5 inches, great for taller individuals who need extra legroom.
King Size
King size mattresses are 76 inches by 80 inches and are the largest standard mattress size on the market. A king bed is the equivalent of two twin XL mattresses put together, and great for couples looking for more personal space.
See also:
California King Size
A California king mattress measures 72 inches by 84 inches. They're more narrow and longer than a king mattress, ideal for couples preferring to sleep closer together or taller individuals. See our king vs California king mattress guide.
Other size comparison guides include:
FAQs
Is there a difference between a full and double mattress?
Fulls are sometimes referred to as "double beds" but they are the same thing and offer the same amount of sleeping space.
Do two twins make a standard queen?
Two twin mattresses placed side by side do not equal the same dimensions of a queen. However, two twin XL mattresses together equals the dimensions of a king size mattress.
Many couples choose to buy split-king mattresses which are just two separate twin XL mattresses placed on the same bed frame. Split mattress sizes allow couples with very different sleep needs to choose their most comfortable mattress for their side of the bed, so nobody has to sacrifice a good night's sleep.
Are full or queen mattresses better for couples?
As we mentioned above, full size mattresses don't offer enough space for two adult sleepers. These beds are suitable for single adult sleepers who co-sleep with a pet or child, and single sleepers who just want some extra room to get comfy.
If you're looking for a mattress for couples, you're going to want to stick to queen, king, and California king sizes. These beds offer adequate space for two people to get a comfortable sleep.
Which Size Is Right for You?
Both full and queen mattress sizes are great options for single sleepers. The larger mattress size provides more sleeping space for optimal comfort. Make sure you have enough space for additional furniture and room to walk around, before making a decision.
---
About the author
Sanchita Sen is a full-time writer focusing on the sleep health and mattress industry. She is a former journalist who has written numerous articles on the healthcare sector. Some of the topics she has covered include how to lucid dream, fever dreams, melatonin for sleep, and best gel memory foam mattress. Sanchita holds a Master of Arts in Communications from Convergence Institute of Mass Media and Information Technology Studies. She is also a published author, who seeks inspiration from both real life and the world of fiction.
View all posts