There's a lot to love about platform beds. First, they can save you money because they don't require an extra base under your mattress. Second, they can help extend the life expectancy of your mattress. They even come in fun styles with headboards, footboards, and maybe even storage space. They also have a low profile to offer a minimalistic modern look.
Platforms can be especially good options for a twin size bed. If you're getting a twin mattress, chances are you want to save space. Platform beds can help you out with that by keeping your bed's profile lower. They can also help you move because most platforms are easy to disassemble, and you won't be worried about box springs or a mattress foundation.
One of the best platform beds for a twin on the market today is the Amerisleep Platform Bed. This platform bed offers tons of benefits in terms of cost, support, and style.
Best Amerisleep Platform Bed
Quick Guide: A 30-Second Summary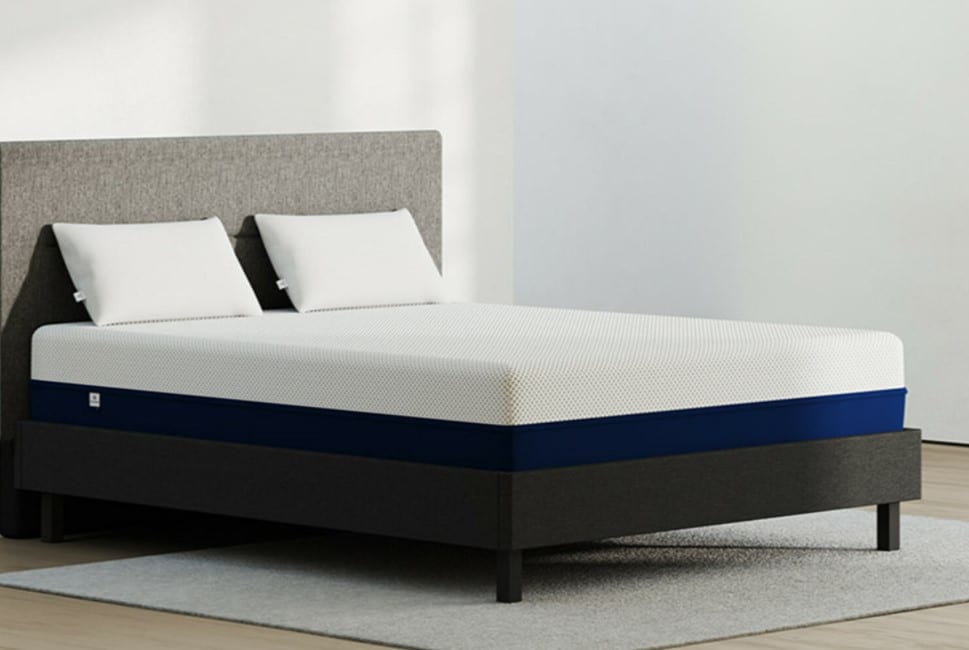 Best Twin Platform Bed
Amerisleep Platform Bed
Price Range

$399 to $599

Material Type

Wood

Availability

All sizes

Height

13 Inches
Our twin size Amerisleep Platform Bed is highly affordable, offering extra-wide slats to minimize the number needed and maximize the bed's support
Platform Bed Highlights
Slats are oversized to promote maximum support
Neutral gray cover fabric for a simple look
Air moves between the slats to remove heat
Recommended For
Hot sleepers
Every type of sleeper
Budget shoppers
The Amerisleep Platform Bed offers a lot of perks for a reasonable price. This upholstered platform bed can help elevate the style in your bedroom and offer your mattress a superior support system at the same time.
Style
The Platform Bed has a sleek, modern style that will pull all the focus to your bed linen itself. Its minimalist, headboard-free look and charcoal gray upholstery will perfectly complement any style of bedding, from fluffy down duvets to patchwork quilts.
The low profile of the platform is another plus for those looking for an industrial style. At 13 inches, the platform combined with a thinner mattress can give you a profile as low as 22 inches. However, its sturdy supports also allow you to have an extra-thick mattress without creating an overly high bed.
Construction
The Amerisleep Platform Bed features extra-wide wood slats. It also has center rails and additional support legs running through the middle. This construction offers sturdy, rigid support not just to the edges of your mattress but its middle as well.
Most platform beds feature thin slats spaced at intervals of several inches. This can lead to sagging and soft-spot development. The Amerisleep Platform Bed's wider slat and thinner gap setup fights sagging and can even extend the life of your mattress.
Delivery and Setup
Amerisleep offers free shipping on all its products, including the Platform Bed. The Platform Bed also comes with a one-year warranty in case there's a manufacturer defect or error.
Setup is one of the best features of this bed base. Setting up the Amerisleep Platform Bed is a five-minute breeze. It requires no tools and no handiness at all. Just snap a few pieces together, and you're done! This is a great feature for those who don't want to deal with screws, tools, and hardware.
Cost
The Platform Bed offers lots of quality for a good price. At just $399 for a twin, this platform fits in just about everyone's budget. Even the king and California king sizes are just $599. And remember, you won't be paying for an additional base like box springs or a mattress foundation. You need the platform, and that's it.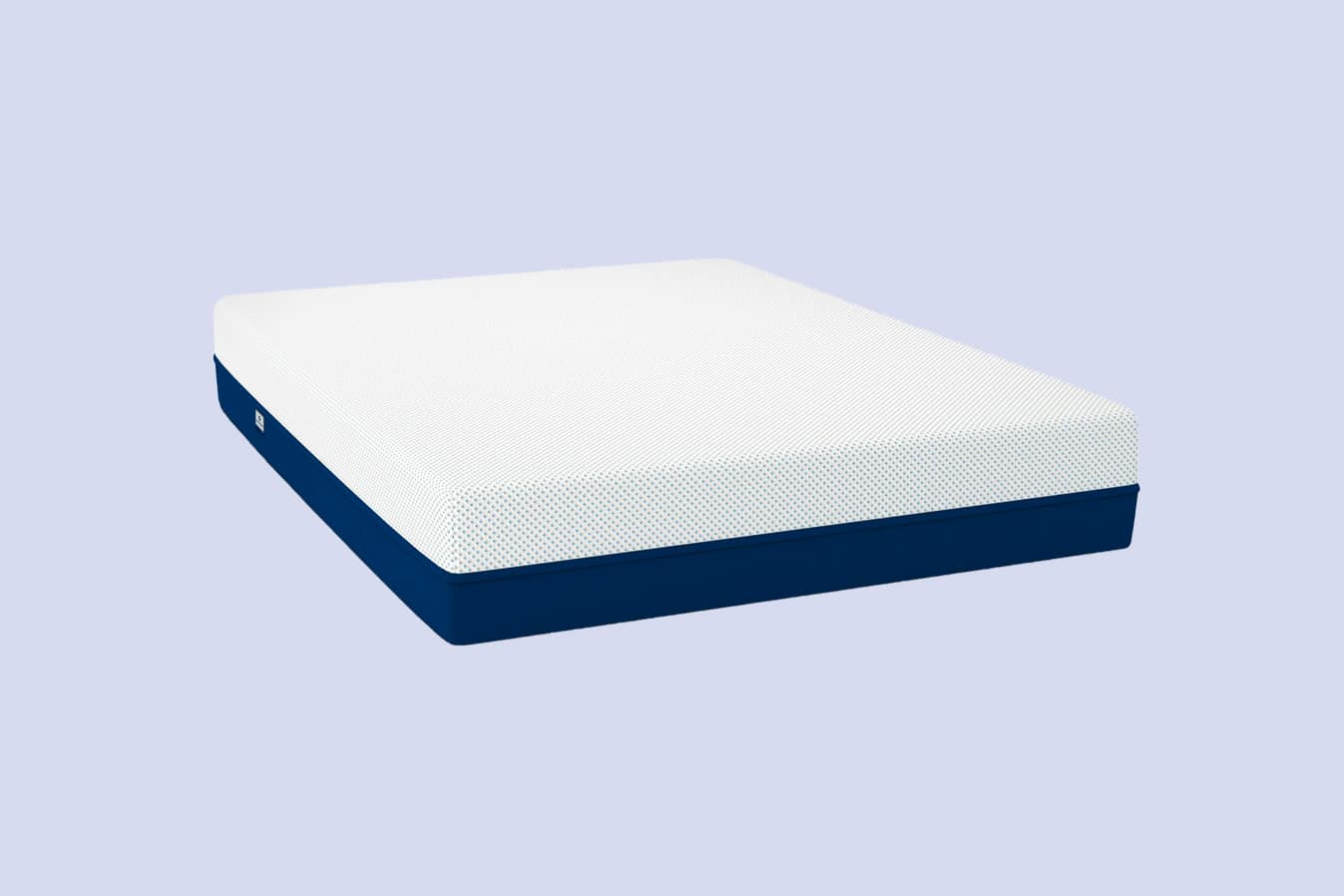 Best Twin Platform Bed Mattress
Amerisleep AS3
Price Range

$1149 to $2398

Mattress Type

Memory Foam

Firmness

5 to 6 out of 10 (Medium)

Availability

All sizes

Warranty

20 Years

Thickness

12 Inches
The AS3 is our most popular mattress model for the way it supports most sleeping styles and conforms to most bodies.
Mattress Highlights
Plant-based memory foam provides comfort
Affinity foam transition layer with five support zones
Support core promotes a sag-free surface for years
Recommended For
Most sleeping styles and body types
Hot sleepers
Solo sleepers and couples
The Amerisleep Platform Bed is compatible with all types of mattresses. However, if there's one mattress that's perfect for it, it's the Amerisleep AS3. This highly versatile memory foam mattress offers the right amount of softness and support for just about everyone.
Hot sleepers and active sleepers will appreciate the cooling bounce of the Bio-Pur® plant-based memory foam. This memory foam swaps out petroleum products for plant oils during manufacturing. That makes for a highly breathable mattress that's more responsive than traditional memory foam.
Everyone from side sleepers to combo sleepers to couples will appreciate the highly contouring medium feel of this mattress. The Bio-Pur® comfort foam cushions pressure points to relieve pain in the hips and shoulders. It also follows the shape of your body to offer support to the spine and encourage alignment.
Underneath the Bio-Pur® comfort layer, the AS3 features its proprietary HIVE® transition layer. This layer helps create a targeting system that offers support to the areas that need it and pressure relief to the areas that need it. And the Bio-Core® support layer provides tons of lift to keep you from sinking and fights sagging for a full 20 years.
We also offer the AS3 Hybrid, a bouncier counterpart with a pocketed coil base but a similarly balanced medium feel.
How to Choose the Right Platform Bed
There are several different considerations you need to think about when looking for your new platform bed.
Slats
The slats in any platform bed are one of its most vital components. You might run across wood or metal slats. The material of the slats often corresponds to the material of the frame (i.e., a metal platform bed frame will have metal slats).
It's crucial to get slat spacing right. Too far apart, and your mattress can sag between them. Too close together, and you get no airflow underneath your mattress. This can lead to problems with moisture buildup and mold growth. Regardless of the material your slats are made of, they should be spaced between one and three inches apart.
Another good feature to look for is curved slats. If your wooden slats are of standard width, a slight upward curve can help fight sagging in the middle of your mattress.

Style
Platform bed frames come in tons of amazing styles. You can find storage platforms, trundle platforms, canopy platforms, and floating platform bed frames. They even make platform beds out of old wood crates for those who love a distressed look.
You can also consider luxury platform beds with leather upholstery and built-in nightstands. Some platform beds even come with USB charging and surround sound. Pretty much whatever you want, you can find it in a platform bed.
Material
You have two basic choices when it comes to platform bed materials: wood and metal. Most metal frames are actually platform beds. Metal platform beds will come with iron or steel slats. They offer a range of industrial and vintage looks. But they may not offer as much stability or durability as solid wood platform bed frames.
Wood platform beds come in a wider range of styles than metal platform beds. You could get every color stain from ivory to espresso. You can get every kind of wood, from pine to walnut. And you can get whatever fabric upholstery you want. If you want more variety, consider a wood frame.
Profile
Platform bed frames are lower than traditional bed frames. While this offers the modern style many people are looking for, some people may need to keep in mind the downsides of the low profile. If you're older or have mobility issues, you may need to consider getting a traditional bed frame or investing in some bed risers to raise your platform's height.
Storage is another consideration. Platform beds don't have many inches of clearance under the bed. This can impact under-bed storage space. To make up for this, some platform frames offer built-in storage such as shelving or storage drawers in the headboard or footboard. If you need lots of storage under the bed, you might want to consider one of these platforms.
Price
Prices can vary widely with platform beds. You might pay as little as $150 for a cheaply made baseline platform bed. And you might pay $3,000 or $4,000 for a top-of-the-line platform with tons of extra features. If you just want a quality platform bed without the bells and whistles, prepare to pay between $300 and $800.
Size
We've been talking about the 38 by 75-inch twin size platform bed, which is perfect for small spaces like kids' rooms and dorm rooms. But there are several other sizes for you to choose from besides the twin size bed frame, from twin XL to king platform beds.
Twin XL
The twin XL platform bed frame adds five inches of length onto the twin bed frame for a total of 38 by 80 inches. If you're over six feet tall, you should purchase a twin XL mattress over a twin bed. It's still compact, but your feet won't dangle.
Full
The full or double size platform bed is a good size for single sleepers who want some extra wiggle room. At 54 by 75, a full size mattress offers plenty of sleeping space to those under six feet tall.
Queen
The queen size platform bed is the smallest bed size that will work for couples. The 60 by 80 inches the queen size provides is wide enough to accommodate most couples and long enough for those over six feet tall.
Plus, it still fits in most guest rooms to boot. Queens are one of the best mattresses for a guest room because it accommodates two people without taking up too much space.
King
King size mattresses are best for couples who want wiggle room. Its dimensions of 76 by 80 inches offer each partner the same sleeping space as a twin XL bed. That makes the king platform bed a great choice for active and combination sleepers and those who like to spread out.
California King
The California king size mattress works for the tallest sleepers. It's 72 by 84 inches. So the California king still has plenty of width for couples while being the most comfortable option for those above six foot four.
FAQs
Do I need box springs with my platform bed?
No. You won't need box springs or a mattress foundation for your platform bed. Platform beds are designed to take just a mattress with nothing between the slats and the mattress bottom. That means not only can you skip the box springs, but you can harm your platform bed or bed base or both by using a bed base with a platform bed.
If the platform's slats curve upward, you could break them with a rigid foundation or steel frame for a box spring set. Most platform beds don't have rails, so your bed base could slide off the platform and break. Either way, it's not a good idea to pair these two.
Can I raise my platform bed's profile?
There are two basic ways you can raise your platform bed's height. Bed risers are plastic blocks that go under your platform's legs and can raise the frame up to a foot. You can also purchase a thicker mattress. A 14 or 15-inch thick mattress can make a platform bed almost as tall as a traditional bed frame.
What mattresses are compatible with a platform bed?
A platform bed is sturdy enough to take any mattress type, from heavy hybrid and latex mattresses to memory foam and even innerspring mattresses. Platform beds are strong enough to support them all.
In fact, platform beds can be better for innerspring mattresses because they offer more rigid support than saggy box springs. While box springs sag on their own and can contribute to your innerspring bed's sagging, platform beds help coil mattresses last longer.
Will I need to add slats to my platform bed?
Possibly. If the gap between slats measures wider than three inches, you'll need to add enough slats to make the gap less than three inches. Also, if you have a very heavy mattress like a latex or hybrid mattress, you might want to use extra slats to shore up support.
Should I get a platform bed or a traditional bed frame?
That depends on the style you're going for. If you already have a bed frame you love, a mattress foundation may be the way to go. Mattress foundations are like platform beds with no legs. You get the same sturdy support and can lay the foundation in your bed frame just like a box spring.
If you're building a bed from scratch, you might want to go with a platform bed. Platform beds are easier to relocate. They're often easier to put together. And they don't require the additional expense of a bed base.
Bottom Line
Platform beds are a fantastic solution for those who want to save money and those who want unique bedroom styles alike. The right platform can take your bedroom from boring to amazing in the blink of an eye, and save you some money at the same time.
---
About the author
Geoff McKinnen is a writer focusing mainly on the healthcare industry and has written articles on everything from foods to help you lose weight to the connection between Alzheimer's and sleep. Geoff's passionate about helping readers improve their well-being to lead happier lives. Outside of work, Geoff enjoys cycling and hiking and believes that by leading a healthy lifestyle, he can help others do the same.
View all posts