If you're looking for a mattress that won't break the bank, it can be hard to know what to buy. Should you get an innerspring bed that will be cheaper in the short term but won't last very long? Should you pay more upfront for a more durable mattress? Can you expect to save a lot if you hit the sales?
Below, we'll answer all these questions and more. We'll also discuss some of the best affordable mattresses on the market this year!
Best Affordable Amerisleep Mattresses
Quick Guide: A 30-Second Summary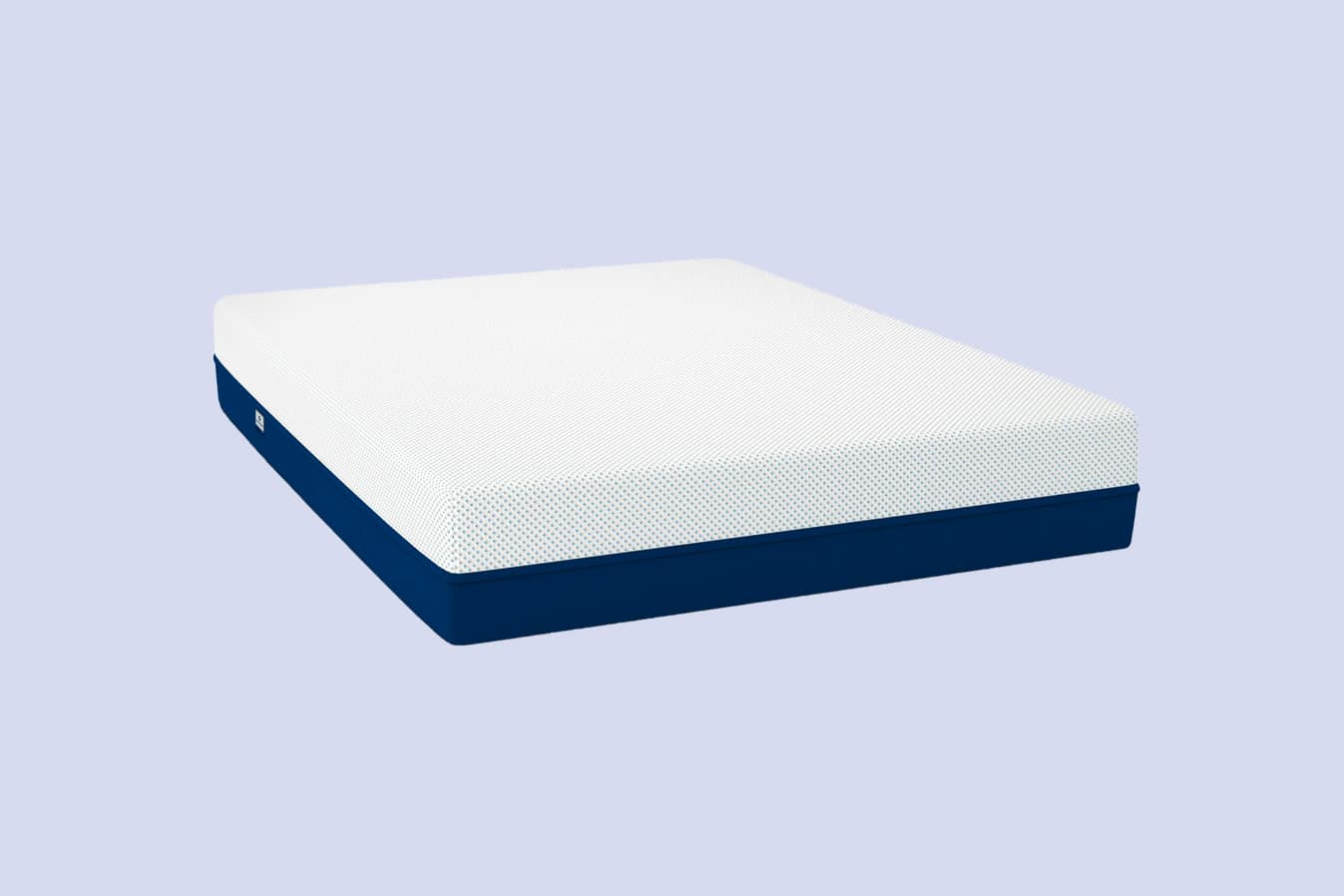 Best Affordable Mattress Overall
Amerisleep AS3
Price Range

$1149 to $2398

Mattress Type

Memory Foam

Firmness

5 to 6 out of 10 (Medium)

Availability

All sizes

Warranty

20 Years

Thickness

12 Inches
Not only is the AS3 highly affordable, but it's also extremely versatile. Its medium feel suits most sleeping styles, providing the support and pressure relief they need for recuperative rest.
Mattress Highlights
Top layer of plant-based memory foam for cushion
Transition foam provides five targeted support zones
Sturdy and supportive base foam
Recommended For
Side, back, and combination sleepers
Couples
Hot sleepers
Those looking for a mattress that can accommodate a variety of sleep positions should check out the AS3. Couples with different sleep styles, combo sleepers, and active sleepers will all appreciate the medium feel that provides support and pressure relief.
Hot sleepers will also appreciate the breathability of Amerisleep's proprietary Bio-Pur® foam. Made with plant oils instead of petroleum products, this memory foam is more cooling and more responsive than traditional polyurethane memory foam.
Underneath the Bio-Pur® comfort layer, the HIVE® transition layer ensures you won't sink or feel stuck inside the comfort foam. This transition layer provides targeted support and pressure relief to different zones of the body, like the back and legs. It gives these areas more support while providing more cushion to the hips and shoulders.
Below, the Bio-Core® base layer fights sagging and soft spot development for a full two decades. It also works with the comfort and transition layers to support the spine and encourage back pain-relieving alignment.
This durability is one of the reasons Amerisleep's mattresses are so affordable. Even though the AS3 is slightly above the average memory foam price at $1399 for a queen, it will outlast the average memory foam bed's life expectancy by five or even 10 years. The 20-year warranty means you'll be paying a mere $70 per year of use.
We also offer the AS3 Hybrid. While it is marginally more than the classic AS3, it still comes at an affordable price.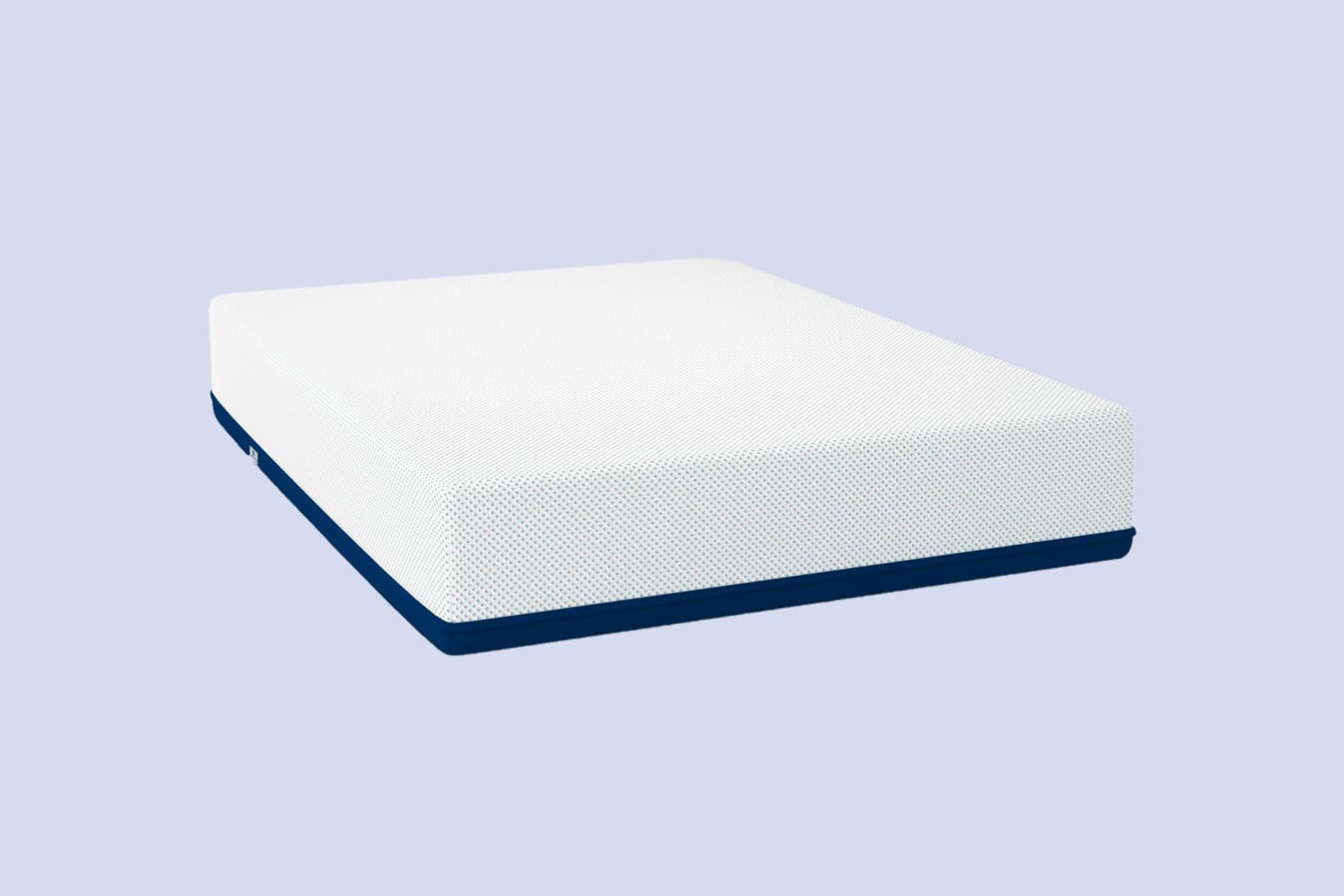 Best Affordable Soft Mattress
Amerisleep AS5 Hybrid
Price Range

$2049 to $4198

Mattress Type

Memory Foam Hybrid

Firmness

3 out of 10 (Soft)

Availability

All sizes

Warranty

20 Years

Thickness

14 Inches
Soft mattresses are often costly due to the amount of materials needed for plush cushion. However, we have strived to keep the AS5 mattresses we offer affordable so side sleepers can sleep in luxury without breaking the bank.
Mattress Highlights
Thick plant-based memory foam eases pressure
Minimal sinkage thanks to Active Flex transition foam
Bouncy and airy pocketed coil support core
Recommended For
Side sleepers
Petite sleepers
Heavier sleepers
Those who want a softer mattress that can fight sinkage without sacrificing that cuddly feeling should take a look at the AS5 Hybrid. This soft mattress comes with some serious support underneath. That means its memory foam layers will cushion your pressure points, and its coils will keep you lifted onto the sleeping surface.
Side sleepers will love the soft feel of the AS5 Hybrid, as will petite sleepers. Even some back sleepers might find the AS5 Hybrid has enough support to align their spines while offering them the plush feel they want to enjoy. Its pocketed coils also control motion transfer for couples. The AS5 Hybrid has the lift and motion isolation to keep just about everyone satisfied.
The reason for the AS5 Hybrid's lift is its pocketed coil core. The AS5 Hybrid features an adaptable support core of individually wrapped steel coils. These coils can all move independently of one another to ensure your mattress contours to your curves and can move with an adjustable base.
The AS5 Hybrid also features reinforced coils for firm edge support to help you get in and out of this soft bed with ease. Like the AS3, the AS5 Hybrid also features Amerisleep's breathable Bio-Pur® foam. The breathable foam works with the coils to maintain airflow through the whole mattress, wicking away heat all night long.
Budget-minded shoppers may prefer the original memory foam AS5 mattress. Instead of pocketed coils, it has a support core of Affinity foam with HIVE® and Bio-Core® foam.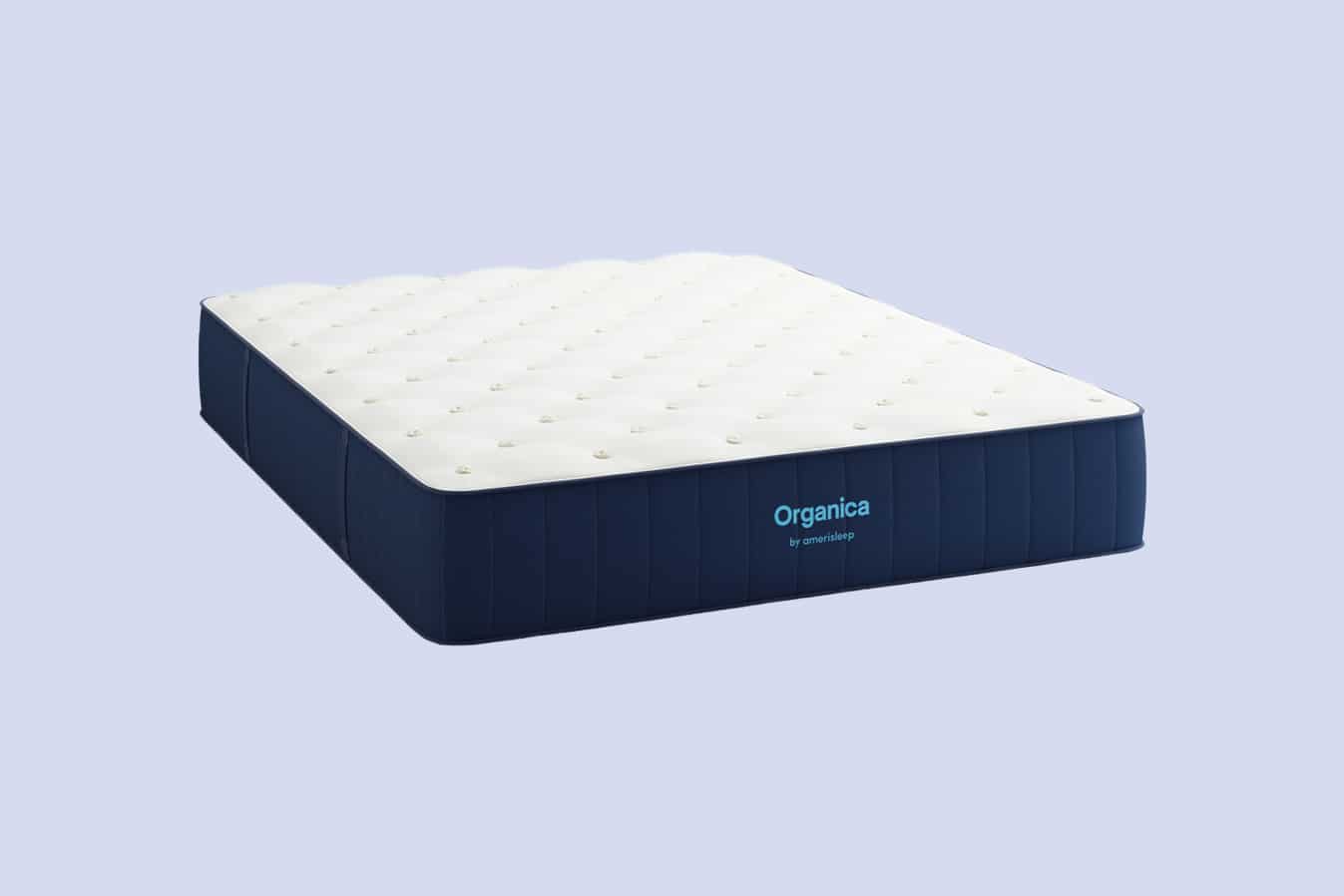 Best Affordable Latex Mattress
Amerisleep Organica
Price Range

$1199 to $2698

Mattress Type

Latex Hybrid

Firmness

5 to 6 out of 10 (Medium)

Availability

All sizes

Warranty

20 Years

Thickness

13 Inches
Latex mattresses can be difficult to acquire on a tight budget. That's why we strive to keep our Amerisleep Organica affordable while still relying on natural latex, organic cotton and wool.
Mattress Highlights
Heat-wicking latex, cotton, and wool cushioning
Bouncy pocketed coils with firm edges for support
Dunlop latex base provides structure and support
Recommended For
Back, side, and combination sleepers
Hot sleepers
Couples
If you want an organic mattress within your price range, you should consider the Amerisleep Organica. This mattress combines the durability and spring of latex with the bounce of coils to deliver a highly responsive mattress that active sleepers will enjoy. And at $1849 for a queen, it's at a price point that organic shoppers on a budget can afford.
In the top layer, the Organica features a GOTS-certified, hand-tufted cotton cover to naturally fight allergens and moisture buildup. Just underneath, a layer of New Zealand Joma Wool offers all-natural cushioning to pressure points while simultaneously eliminating the need for chemical flame retardants.
The all-natural Talalay latex comfort layer is bouncy, breathable, and free of toxic chemicals and synthetic ingredients. It's also more eco-friendly than toxic waste-producing polyurethane memory foam products.
Underneath all this pure, natural comfort, the Organica's pocketed coil system offers the same adaptability and circulation that the AS5 Hybrid features. Just like with the AS5 Hybrid, the Organica's pocketed coils up the bounce factor without sacrificing motion isolation. These breathable coils also work with the latex and textile layers to keep you cool all night long.
The Organica has third-party certifications to back up its claims of purity and eco-friendliness. These include certificates from GOTS, OEKO-TEK, the Rainforest Alliance, and eco-INSTITUT.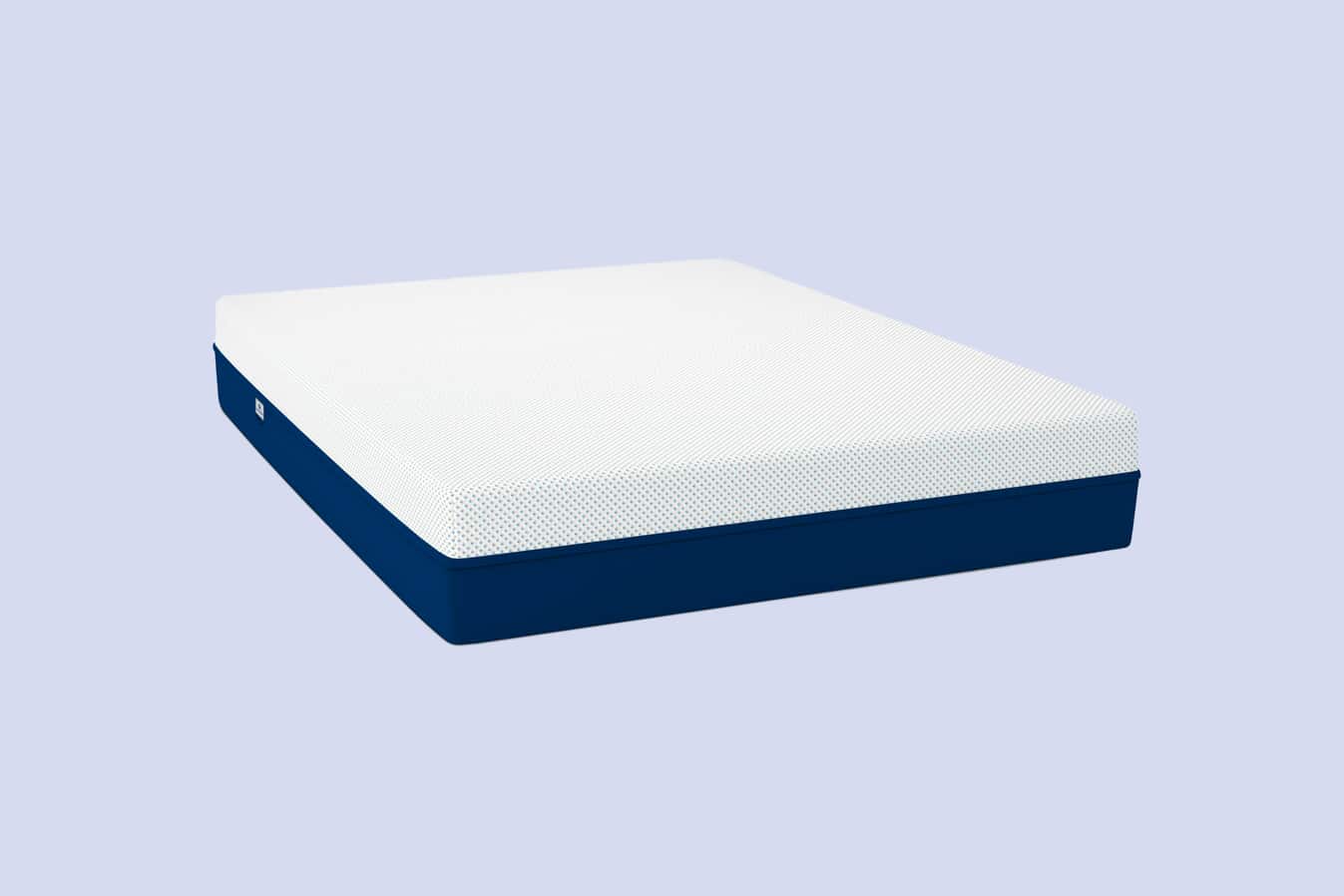 Best Affordable Firm Mattress
Amerisleep AS2
Price Range

$734 to $1538

Mattress Type

Memory Foam

Firmness

7 to out of 10 (Medium-Firm)

Availability

All sizes

Warranty

20 Years
The medium-firm surface of the AS2 can help a back sleeper wake up without stiffness or soreness, all without breaking the bank.
Mattress Highlights
Pressure points and pain eased by memory foam
Targeted lumbar support in Affinity foam layer
Bio-Core® foam promotes spine support
Recommended For
Back sleepers
Select stomach sleepers
Hot sleepers
Those who want a firmer mattress should check out the AS2. This is actually Amerisleep's medium-firm offering. So it offers a great balance of support and cushioning to keep stomach sleepers' spines aligned and back pain sufferers' lumbar regions happy.
Just like with the AS3, the AS2 features a combination of different foam layers to offer contouring and dynamic comfort. On top, you still have the soft and comforting Bio-Pur® memory foam to cradle your joints and contour to your shape. Underneath, the HIVE® transition layer provides the same targeted support as the AS3.
The main difference between these two mattresses is the Bio-Core® support layer. The AS2 features thinner comfort and transition layers and a thicker base layer to create a firmer feel. The fact that the comfort layer makes up more of the mattress means this is a fantastic choice for back sleepers and heavier sleepers who need more lift to stay on top of the sleeping surface.
At $1199 for a queen, the AS2 is the most budget-friendly mattress on this list. While the warranty covers the mattress for the first 20 years, the firmer feel and thicker support core mean you might be able to get even more use out of it. Even if you have to replace it after two decades, you'll still only pay $60 per year of use. That's practically a steal in the long term!
As with the AS3, we offer the AS2 Hybrid.
How to Choose the Best Mattress for Your Needs
There are a few different factors to consider when looking for the ideal new mattress. The most vital aspects to think about when deciding your ideal mattress are its material, firmness level, and size.
Material or Mattress Type
The different materials that makes up each type of mattress will have different impacts on your budget. However, it's not as straightforward as you might think. The initial cost is not the only thing you have to think about. Durability is also a factor in the overall cost of a mattress because the longer a mattress lasts, the less per year you pay for it.
Innerspring
Innerspring mattresses are the cheapest beds upfront, but they're also the least durable. Innerspring coil networks are open. That means they're not encased and wired together. This makes them break down and start sagging within a few years.
The average cost of an innerspring mattress is $950. But its average life expectancy is usually less than a decade. Some coil mattresses only last five or six years. That means that while innerspring mattresses might be great for your budget in the short term, in the long term, innerspring mattresses will have a higher per-year cost than more durable mattresses.
Memory Foam
Over the long term, memory foam is the cheapest mattress type on average. Memory foam has an affordable average price of $1,100 for a queen-size mattress. It also has a solid life expectancy of 10 to 20 years.
So if your memory foam mattress $1,100 outlasts your innerspring mattress by even just one year, you could be paying less for it in the long term.
Hybrid
Hybrid mattresses combine a pocketed coil support core with a comfort layer made of any type of foam. Hybrid mattresses are where you start to get into the more expensive types of mattresses. The average hybrid costs around $1,700 for a queen and lasts around 15 years. A few hybrids might make it to 20.
The combination of a higher price tag and so-so durability mean hybrids are actually the most expensive mattresses in the long term. They have a slightly lower initial cost than latex mattresses, but they won't last as long.
Natural Latex
Natural latex foam has the highest initial cost and the highest durability. That means while you might pay a lot more for your latex mattress up front, it will make up for that additional cost over time by lasting you a cool 20 or 30 years. Some latex mattresses have made it to 40.
At an average price of $2,000 for a queen mattress, latex mattresses are not cheap. However, their affordability is increased by the fact that you won't have to worry about replacing them for at least two decades.
Firmness
Firmness level won't impact the purchase price of your bed, but it's still a vital factor to consider when you're choosing a mattress. Your firmness level requirements are determined primarily by your sleeping position and secondarily by your body type.
Side sleepers need softer beds. A softer feel in a mattress for side sleeping will protect the pressure points in the hips and shoulders from pain.
Stomach sleepers need the firmest beds to keep their hips lifted and align the spine.
Back sleepers and combo sleepers both fall in the middle. Combo sleepers need medium mattresses to accommodate their changing positions. Back sleepers need medium-firm mattresses to offer balanced cushioning and support to the lumbar region.
Your body weight can impact these firmness needs. If you're between 130 and 230 pounds, you can simply stick to the firmness that corresponds to your preferred sleeping position.
However, sleepers over 230 pounds may need to consider going up a firmness level to get enough support. Meanwhile, sleepers under 130 pounds may need to go down a firmness level to get enough cushioning for their pressure points.

Size
Size definitely will impact your budget. The bigger the mattress, the bigger the cost. However, you have to think about things other than budget when you're choosing a mattress size. These things include:
The height of the sleeper(s) using the mattress
The size of the room that will house the bed
The number of sleepers in the bed
Twin
Twin size mattresses are 38 by 75 inches. They're fantastic for single sleepers under six feet tall and compact spaces. These include kids' rooms, dorm rooms, and multi-bed guest rooms. Twin size beds are also equally fantastic for your budget, as they're the most affordable size in any material.
Twin XL
Twin XL size mattresses add some length to a standard twin mattress for a total of 38 by 80 inches. Twin XL beds are a good choice for taller sleepers who still need a bed made for a compact space.
Twin XL mattresses are also a great fit for adult bunk beds or daybeds. Twin XL mattresses are usually not that much more expensive than twin mattresses. Expect to pay around $100 to $200 more.
Full
Full or double beds are 54 by 75 inches. This makes them an excellent choice for single adults who like to toss and turn. Many couples think they can save a few bucks if they purchase a full size mattress over a queen.
But the reality is full size mattresses only offer about 27 inches of space per sleeper. This is the same amount of width as a baby's crib. Since full size beds are typically only $100 to $200 less than a queen, this limited sleeping surface may not be worth it.
Queen
Couples looking to save money would do better with a queen size mattress. They're typically not a whole lot more costly than full mattresses. And at 60 by 80 inches, they offer six extra inches of width and five extra inches of length. This is comfortable for sleepers of most heights and most couples as well.
King
Once you get into the king sizes, you are really getting away from affordable mattresses. Standard kings and California kings are both expensive. Standard or Eastern king beds are often a little bit cheaper than California kings, but the difference will almost never be more than $100.
The 76 by 80-inch king size mattress is wonderful for couples who want lots of wiggle room. It's also a great choice to fill out larger master bedrooms. Just remember it will cost you.
California King
California king size mattresses are 72 by 84 inches. They're a fantastic choice for couples who have to fill out a massive master bedroom. They're also possibly the only choice for the tallest sleepers whose feet are hanging over the edge even on 80-inch beds.
However, California king beds are not budget-friendly. They're usually cost as a king mattress, if not sometimes more, in manufacturers' lineups.
Split King
Split king size mattresses are the most expensive of all the standard options because you're actually buying two twin XL mattresses to make a split king. Split kings are the same size as standard kings, but they offer couples the option to have different firmnesses, different materials, and even different adjustable bed settings.
However, all this comes at a price. While many sellers might give you a small discount if you're buying two twin XL mattresses, you'll still be paying more than you would for a single king mattress. You will likely also pay more than you would for a California king bed.
FAQs
Can I just use a mattress topper instead of getting a new mattress?
That depends. If the only thing you want to do is add a little contouring and cushioning to your existing mattress, a mattress pad or topper should do just fine. As long as your mattress's support is still in good shape, you can change the feel of your bed with a topper without any problems.
However, a mattress topper is no solution to a saggy or aging mattress. Toppers don't do anything but add some extra padding. They don't fundamentally alter the support of the mattress. The support comes from the core, and if the core is aged or saggy, a topper isn't going to help. You'll just have a topper that sags the same way as the mattress under it.
Will shopping the sales help me save money?
It absolutely can! Black Friday, holiday weekends, and pre-summer clearance sales are all great places to start. Of course, Black Friday needs no introduction. Everything is on sale for the start of the holiday shopping season. All furniture retailers, including mattress sellers, like to celebrate the federal holidays by knocking significant percentages off their prices.
Late winter and early spring are also great times to hit the clearance sales. Right after Christmas, retailers want to turn around all their returns fast. And the weeks leading up to summer are when sellers are trying to get rid of their old inventory to make room for the new product lines coming out in summer.
How can I tell if my budget mattress is still high-quality?
It can be tough to tell if a low-cost mattress is going to stand the test of time. A mattress isn't really affordable if it breaks down after two or three years. The good news is there are a few ways you can discern whether you're buying a high-quality mattress.
Warranty and sleep trials are good places to start. Manufacturers who know they've built a quality product will back it with a generous warranty and a risk-free trial period. Good minimums to look for are a 10-year warranty and a 100-night trial period. These let you know your bed's maker is willing to put money on you being satisfied for a long time.
Transparency is another big thing to consider. Does your mattress have third-party certifications? Is its manufacturer open about its construction? Do they have diagrams or text discussing the different layers and materials in it? If so, you can feel better about the quality of your potential new bed.
Is a bed in a box a more affordable alternative to in-store mattresses?
Yes, a mail order mattress is typically more affordable than a mattress from a brick-and-mortar store. With a brick-and-mortar store, you're paying for all the overhead in the price of the mattress. You're paying the salespeople's salaries. You're paying the light bill. You're paying the rent for a commercial space.
With online mattresses, you're not paying for any of that. The price of your mattress includes a mattress and a little bit of warehousing and shipping costs. You won't be shelling out potentially hundreds of extra dollars to contribute to a commercial showroom.
What's the most affordable mattress type?
If you're looking for the best budget mattress, memory foam takes that particular cake. Memory foam is durable enough to last up to 20 years. And it has a reasonable average price of $1,100. That means you might wind up paying less than $100 per year of use.
On top of that, memory foam is an amazing material that contours to your body. It encourages spinal alignment and offers pressure relief all at once. That makes memory foam mattresses the best value for a good night's sleep.
Bottom Line
In today's market, it's easier than ever to find an affordable mattress. Between looking online, hitting the sales, and finding the right balance between initial cost and durability, you can pay as little or as much as you want for your new mattress.
---
About the author
Marygrace Taylor is a health and wellness writer based in Philadelphia. She's covered healthy sleep and sleep hygiene for Amerisleep and other outlets since 2014. She also writes about diet and nutrition, women's health, and fitness for outlets like Healthline, Men's Health, and Prevention.
View all posts